Have You Got On Your Bike This Summer with Our Bikes Our Adventure ?
The last few weeks Viggo aged 5 had shown a real desire to ride  a 'big boys' bike, so we have been spending lots of time practising how to balance and remembering to use the pedals, he seems to be getting the hang of it.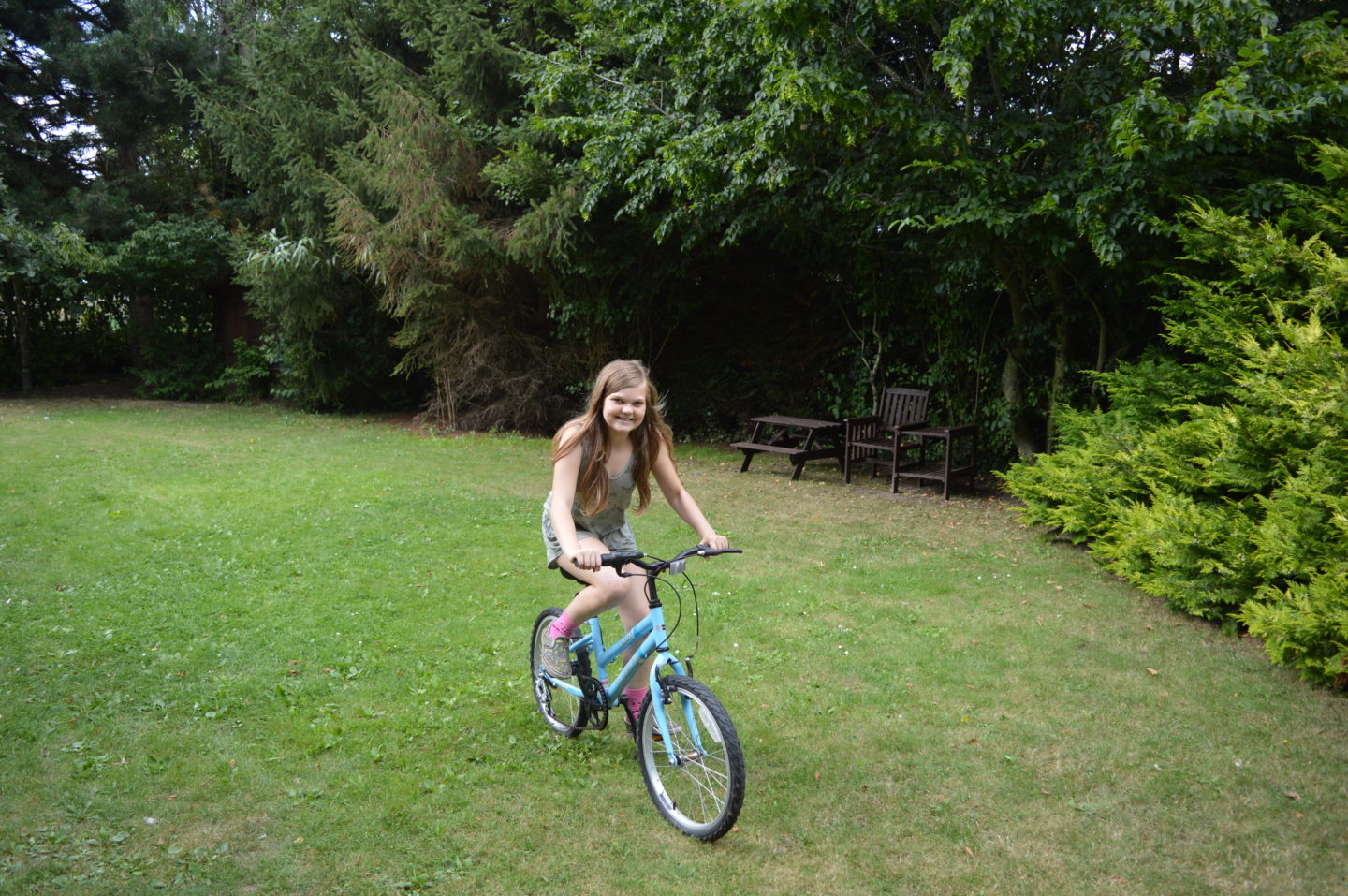 Eowyns class recently took part in the Bikeability,  the UK government's cycle education programme. Preparing children with the skills they need to cycle safely, the children's school have had Bikeability training, since Neva was in Year 5. It's so lovely to see them all grow in confidence and suddenly the amount of children cycling to school increases.
Our Bikes Our Adventure is a national campaign to encourage children and families to put their Bikeability skills into practice over the summer period. Have fun and experience the great outdoors together as a family.
I can remember when I was a child, every couple of years I would have a new bike at the top of my Christmas List. All of my own children have been the same, its such a good skill to learn, not only for balance but a sense of independence and also ensuring they get some fresh air and exercise!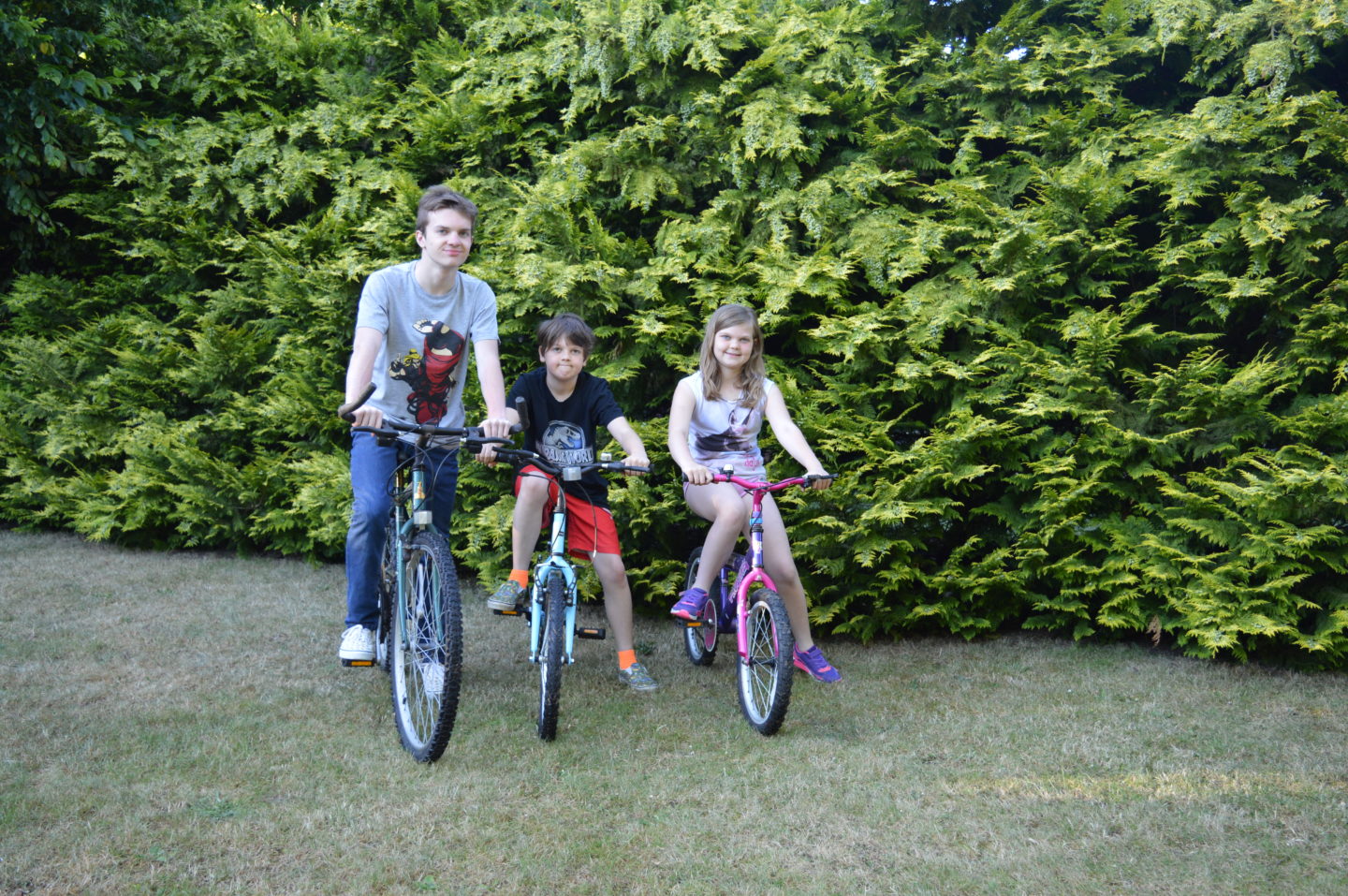 With the mental wellbeing of children high on the UK's agenda, a survey by The Bikeability Trust. Reveals more than a of third of parents (37%) say their child feels less stressed and more relaxed from cycling together with their family.
THE POSITIVE BENEFITS OF CYCLING AS A FAMILY
The Bikeability Trust's survey reveals that;
Three fifths (60%) of parents say that cycling as a family makes their child happy,
47% of parents say that cycling as a family makes their child physically fitter and stronger,
37% say their child feels less stressed and more relaxed after cycling as a family.
Before I had the children I would quite often cycle to work, as it was a leisure centre in the middle of the seafront. The summer holidays were notoriously bad for finding a parking space, so it solved that problem as we had a bike store at work. I used to love getting out in the fresh air, plus cycling made me feel good too.
I can remember when I was the same age as Eowyn doing similar to the Bikeability. (think it was a cycling proficiency test back in the olden days) and I've never forgotten the skills I was taught.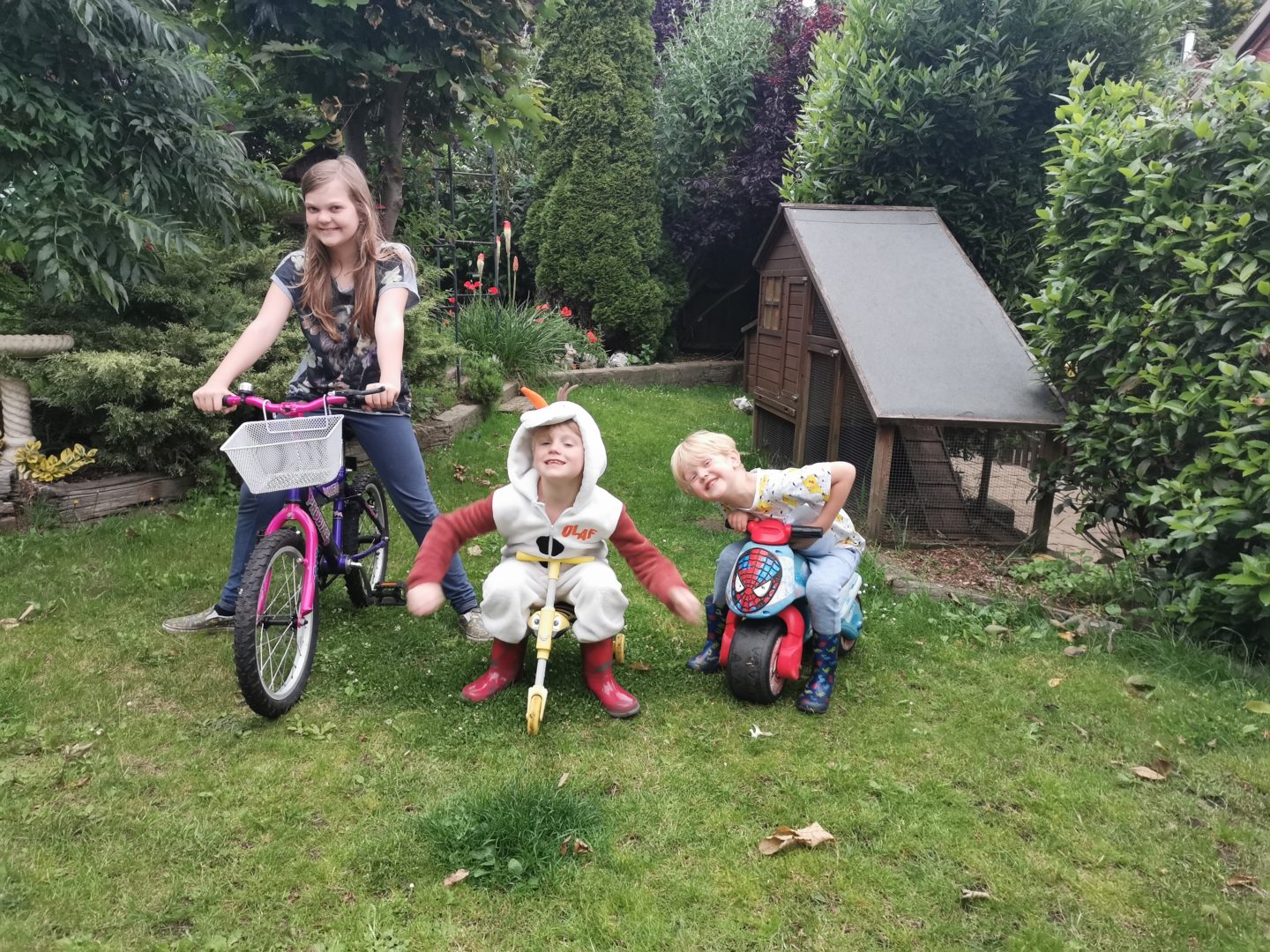 The playhouse at the back of our garden also doubles up as a bike shed, although its not as easy to pedal on grass. We are fortunate that the area near our house has plenty of cycle paths, and the large promenade at the beach is a great cycling area. The only problem we encounter is that Bree the Newfie puppy has a real fondness for wheels. So it can be a bit challenging I she decides she'd like to come for a ride too!
Do you go out cycling as a family and have any of your children taken part in Bikeability ?