Museums in Norwich teach you How To Train A Dragon ?
During half term, we were invited along to an event not far from where we live, which was a novelty in itself. There are some great museums in Norwich,  Norwich Castle is currently hosting an exhibition called `A Viking's Guide to Deadly Dragons' inspired by Cressida Cowell's book How To Train Your Dragon. The exhibition has been created by Seven Stories, The National Centre for Children's Books.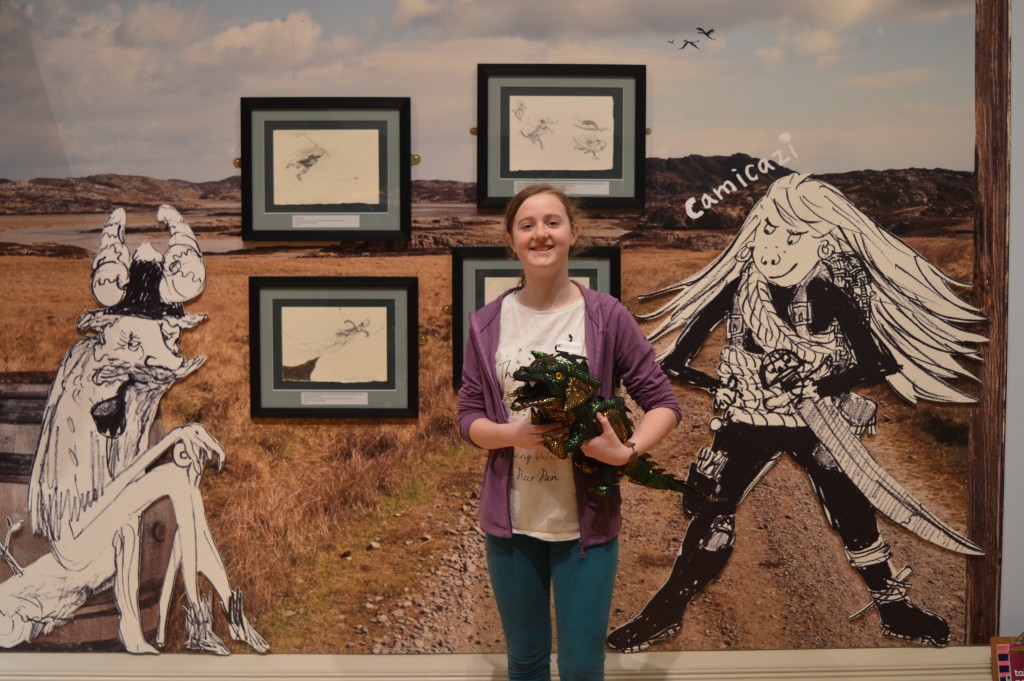 Featuring Cressida's original illustrations, the exhibition gives visitors the chance to get up close to the author's notebooks and watch filmed interviews. There are opportunities for creative play, dressing as a Viking, visiting the Hooligan village and Wild Dragon Cave.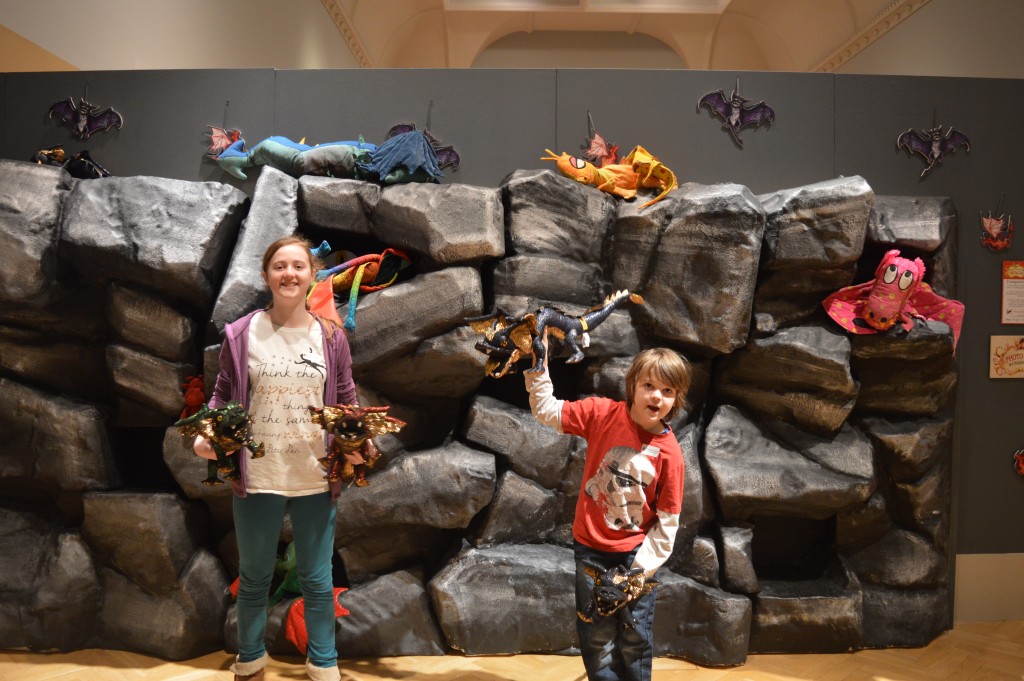 We took Eowyn, Kaide and Neva as the recommended age for the exhibition is 7-12, however they all agreed that all of the other children would like it for different reasons.
The children enjoyed dressing up, and having pretend battles.
It is well set out, with lots of space to move around, we were there before opening time, so it was very quiet, but it appears that everyone will still be able to get a good look at all of the displays on the wall and watch the videos.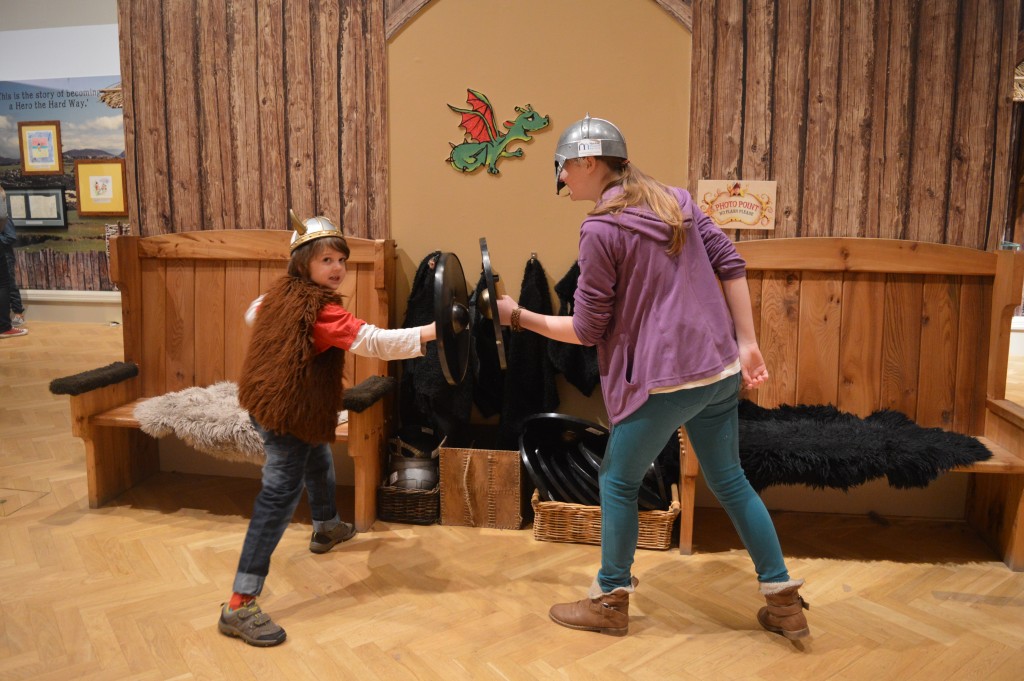 In the last room of the exhibition there is a lovely seating area with all of the books to browse and it is set up for school visits to learn about the Vikings, but also a large emphasis on literacy.
The exhibition will be at the Castle until 30th May, so plenty of time to visit
The cost of an adult admission is £8.35, child £6.25, you can get a family ticket with 1 adult and all children for £17.50 or two adults and all children £23.50, and yes I did check and it does mean ALL children that live at your address, so I think you will agree for a larger than average family, this is an amazingly good value day out, however it gets even better, but that is being saved for the next post, stop by soon and find out more. If you are not local to the castle and just here on holiday, there are various websites that offer discount vouchers to be used on Days Out.