During the October half term, four of the family attended MCM Comic Con London.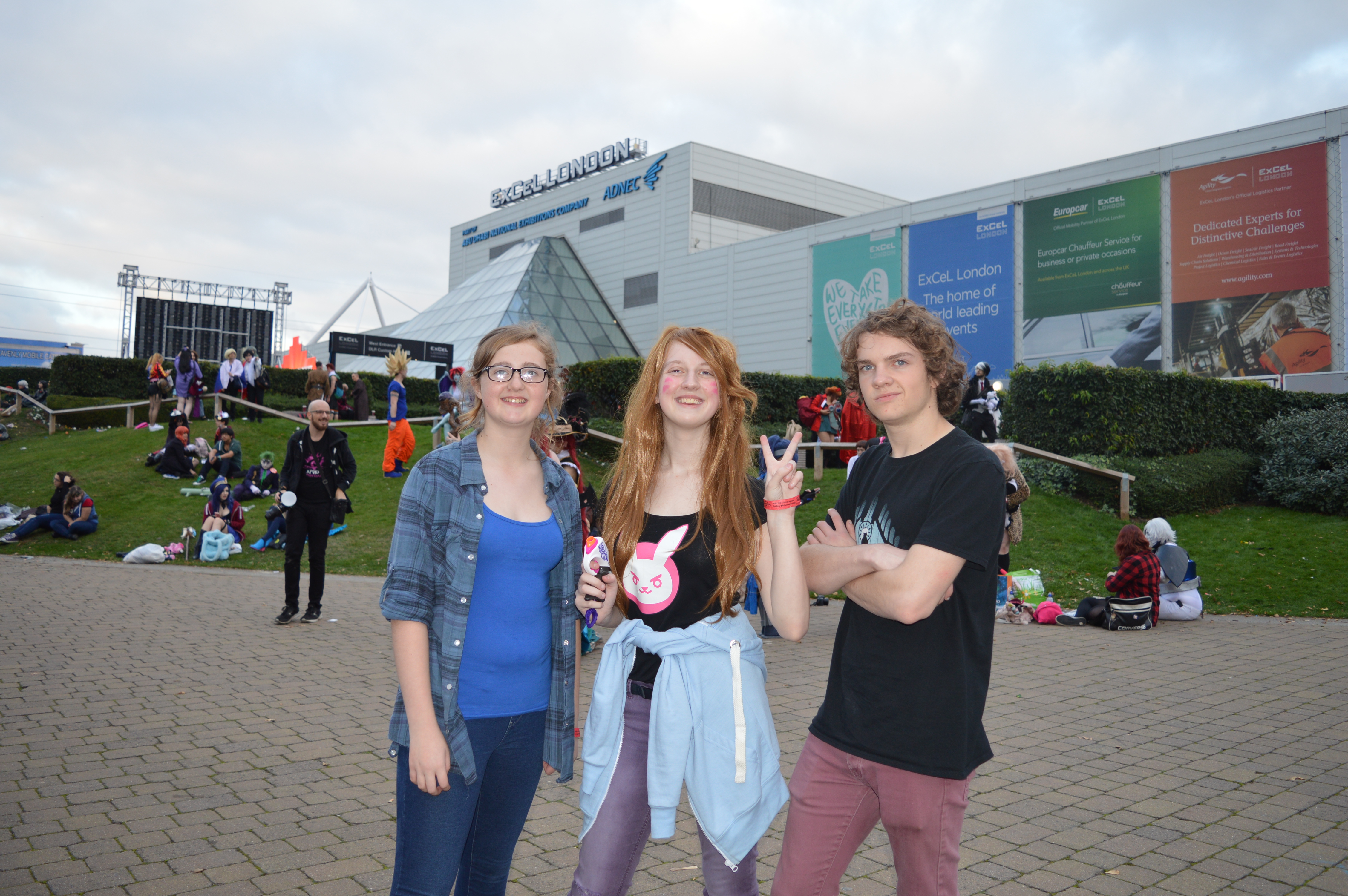 MCM Comic Con is an event that has been running since 2002, which celebrates media and art, focusing on Films, anime and Video Games twice a year at the Excel.
At the end of October, MCM Comic Con came to London and we were able to get tickets for Saturday. We had to leave early in the morning for around a 3-hour drive, since our tickets allowed us to get in at an early time of 9am, priority ticket, standard ticket had an admission time of 11am.
The website gives you directions to the large car park, unfortunately this was not open for the earlier admissions so if you are driving, ensure you have an alternative place to park other than the large one on the website, if you are planning to arrive early.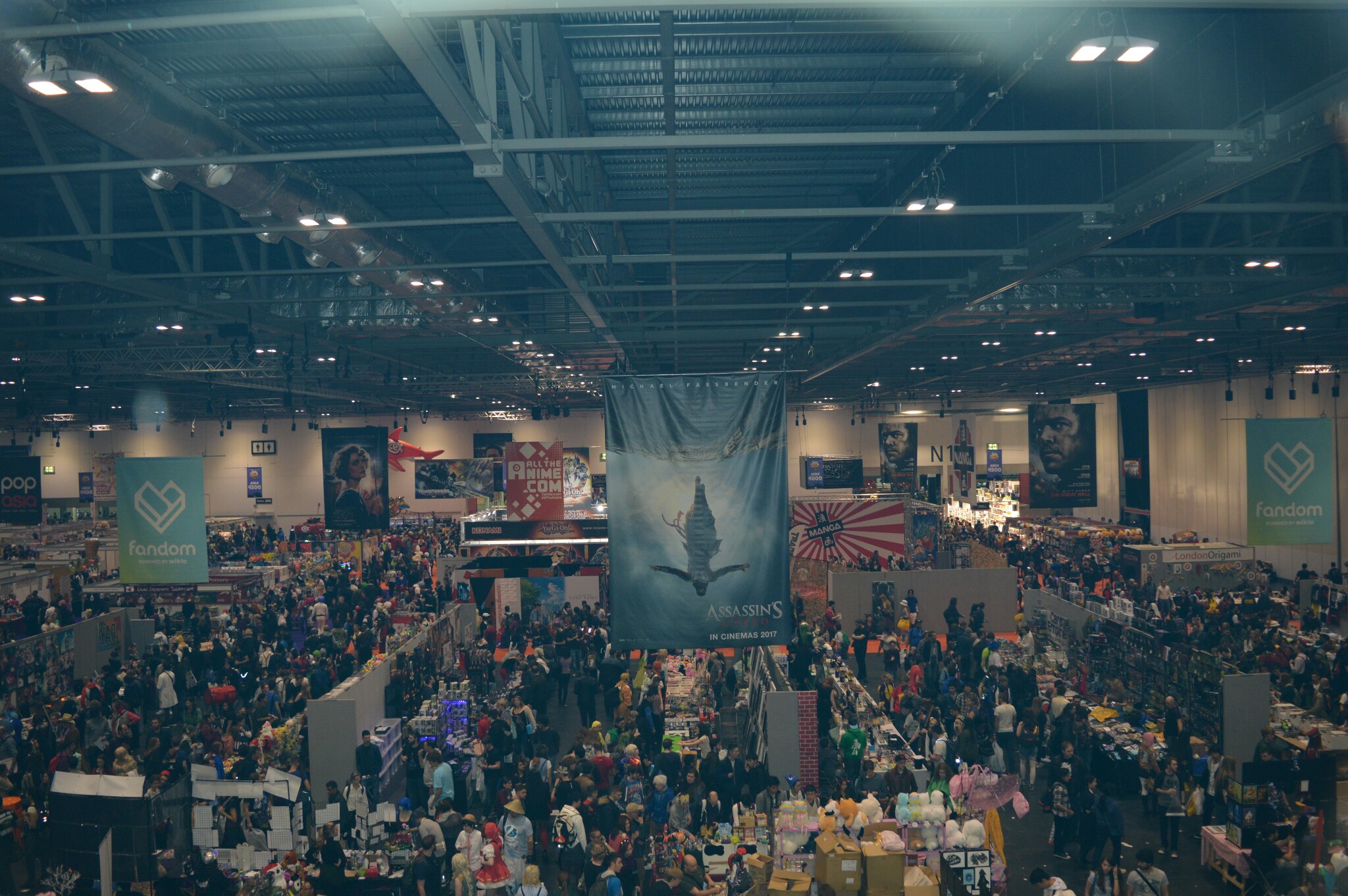 When we arrived it was clear we were at the right place as we saw a group of Disney Princesses walk by. The convention was held in the Excel building, spanning across the whole of it. The process of getting in was complicated because of how many people were there, but we eventually made it in.
As is expected with conventions there were huge amounts of people in costume, ranging from little kids dressed as Spider man to near professional elaborate warriors. They were mainly in the outdoor courtyard for photo-shoots, making it a prime place to get pictures taken with your favourite characters.
Neva and Xene met up with some friends, so they decided the best option was to go in smaller groups so that people could see the different areas they were interested in.
Xene and Neva headed off to look at the huge amount of stalls selling merchandise and artwork, both company and fanmade, it took some hunting, due to the sheer size of it all but there were some great things on sale. The best deasl were a surprise My Geek and Z boxes, costing just £5, containing a random selection of cool mercahndise, there were hundreds of them so we bought one each thinking we could go back later and get a couple for the children who stayed home, however when we returned they had all gone, someone did find a great use for the empty boxes!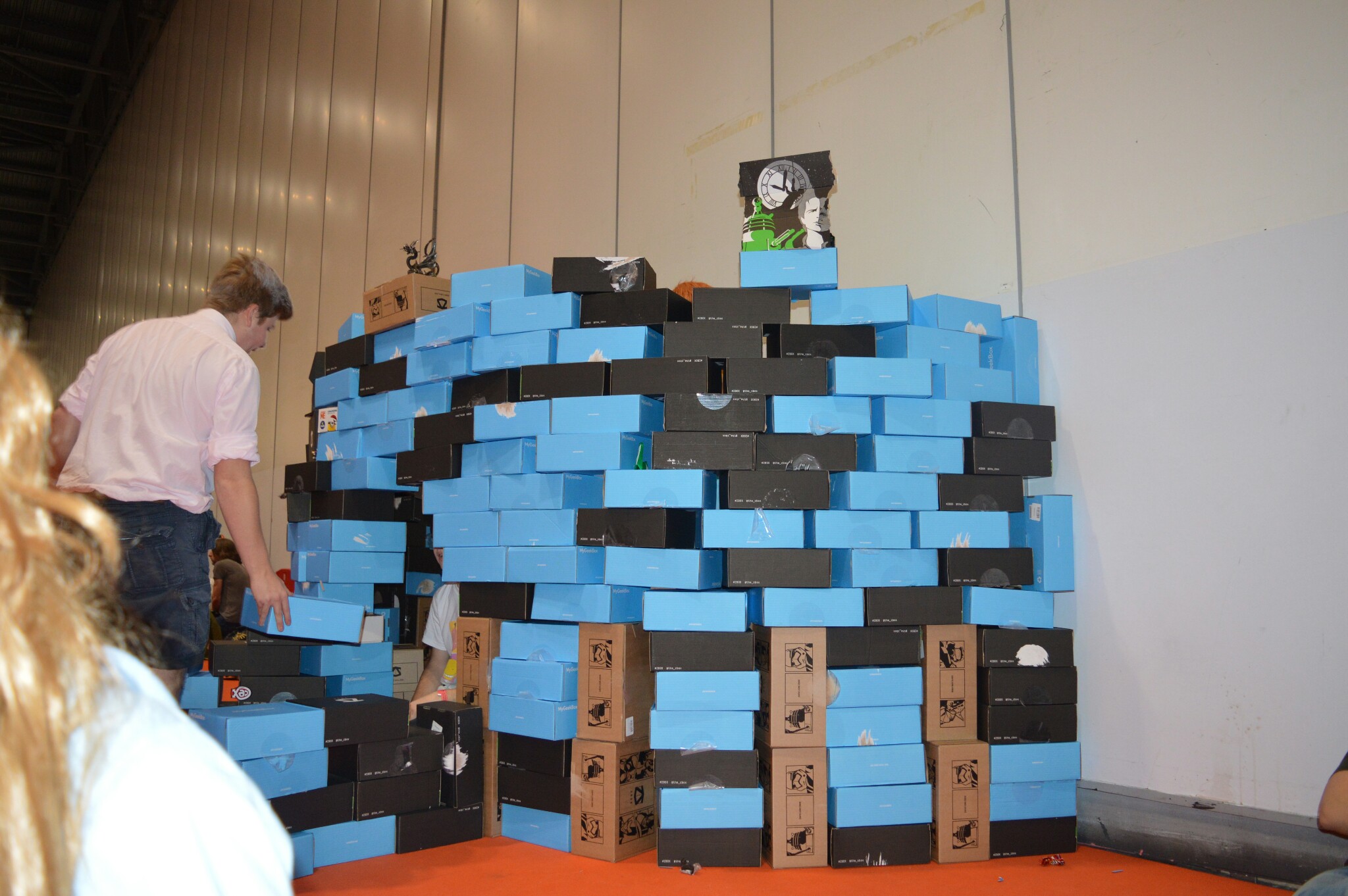 Xene and Neva also got a chance to go to some panels, where Voice Actors and Content creators answered questions and talked about recent projects, sometimes with previews or sneak peeks.
Meanwhile, Asa and Lochlan took time to try out some games that were being shown, including a performance with Guitar Hero, which Lochlan got the highest score in his band.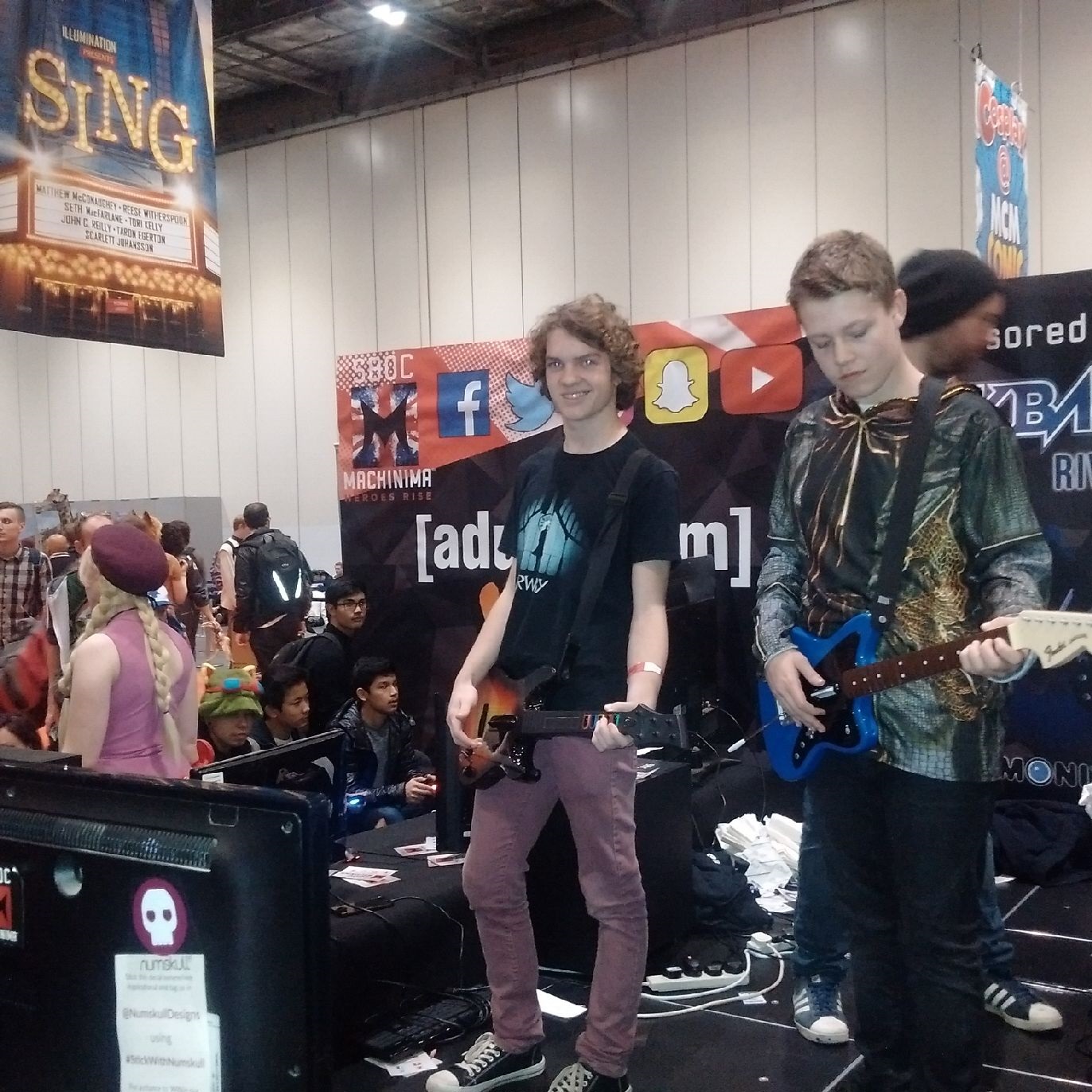 They also headed out into the courtyard to ask some cosplayers who were gathered there for photographs.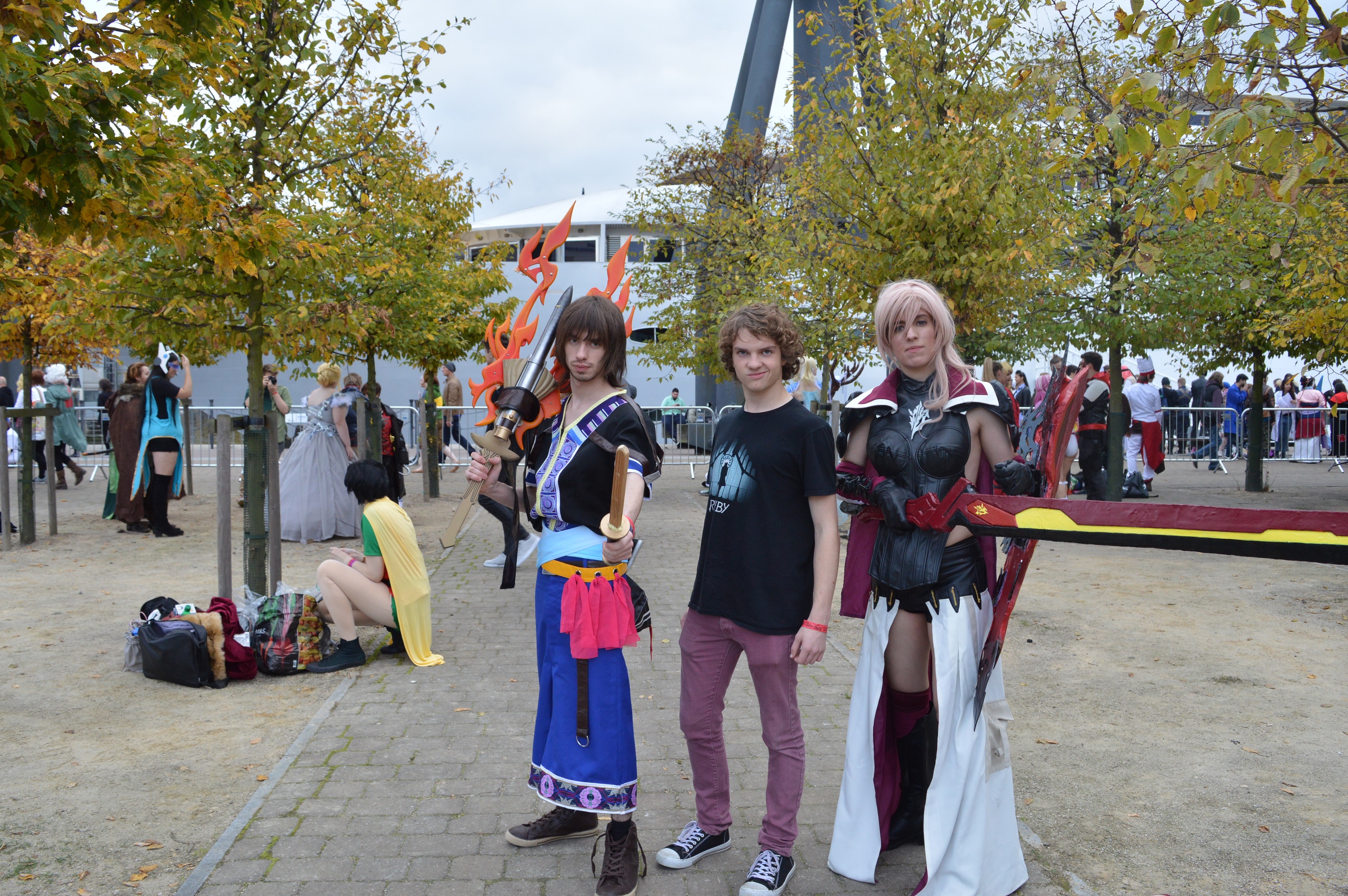 The event takes place over three days, we would definitely recommend staying in a hotel close by and attending more than one day. They have two per year, under 5s go free and children aged 5-10 are also free if you purchase standard tickets with admission at 11am.
Tips for attending MCM Comic Con and other conventions:
Make sure to be there early as the ticket process can take a long time (if you're able to get priority tickets it makes this easier)
Make sure to bring food, there are places to buy meals but they often have large lines and prices can be high
It gets very hot inside, be sure to dress appropriately. If you're wearing a heavy costume, make sure you have a way to cool off.
Most cosplayers are happy to let you take photographs, or have them taken with them, just be sure to ask them.