If you're looking to holiday in Hampshire this year and have a large family, we've put together some recommendations for holiday parks in Hampshire you might want to consider, as well as some of the best family activities in the area to include in your itinerary.
Holiday Parks to Stay at in Hampshire
Holiday parks can be a great accommodation choice for large families. A lot of them offer caravans, chalets or lodges that can fit up to 8 people, as well as having an array of entertainment shows, activity programmes and facilities, all of which are family-friendly!
This can give your family more options of fun things to do, regardless of weather conditions, or the different ages or interests of your family members.
Hampshire Holiday Parks
Parkdean Resorts Hayling Island
Parkdean Resorts Hayling Island is off the mainland of Hampshire, featuring Blue Flag-winning beaches and beautiful coastlines. At this holiday park, 12ft extra-wide caravans including newly introduced options for this year, can accommodate families of up to 8 with 3 bedrooms.
Also, if you have dogs to join your family getaway, some of these are pet-friendly! Like all Parkdean Resorts sites' accommodation, these caravans at Hayling Island have a fully-equipped kitchen with fridge, cooker, microwave, kettle, toaster, cutlery and crockery.
When it comes to facilities and entertainment, guests staying at one of these caravans can use the swimming pools, on-park kids' clubs and family entertainment free of charge!
Within easy reach of Parkdean Resorts Hayling Island is Funland Amusement Park for a seaside funfair, or try various water sports like windsurfing and stand-up paddleboarding. During your stay at Parkdean Resorts Hayling Island, a day visit to Portsmouth is easily doable as well.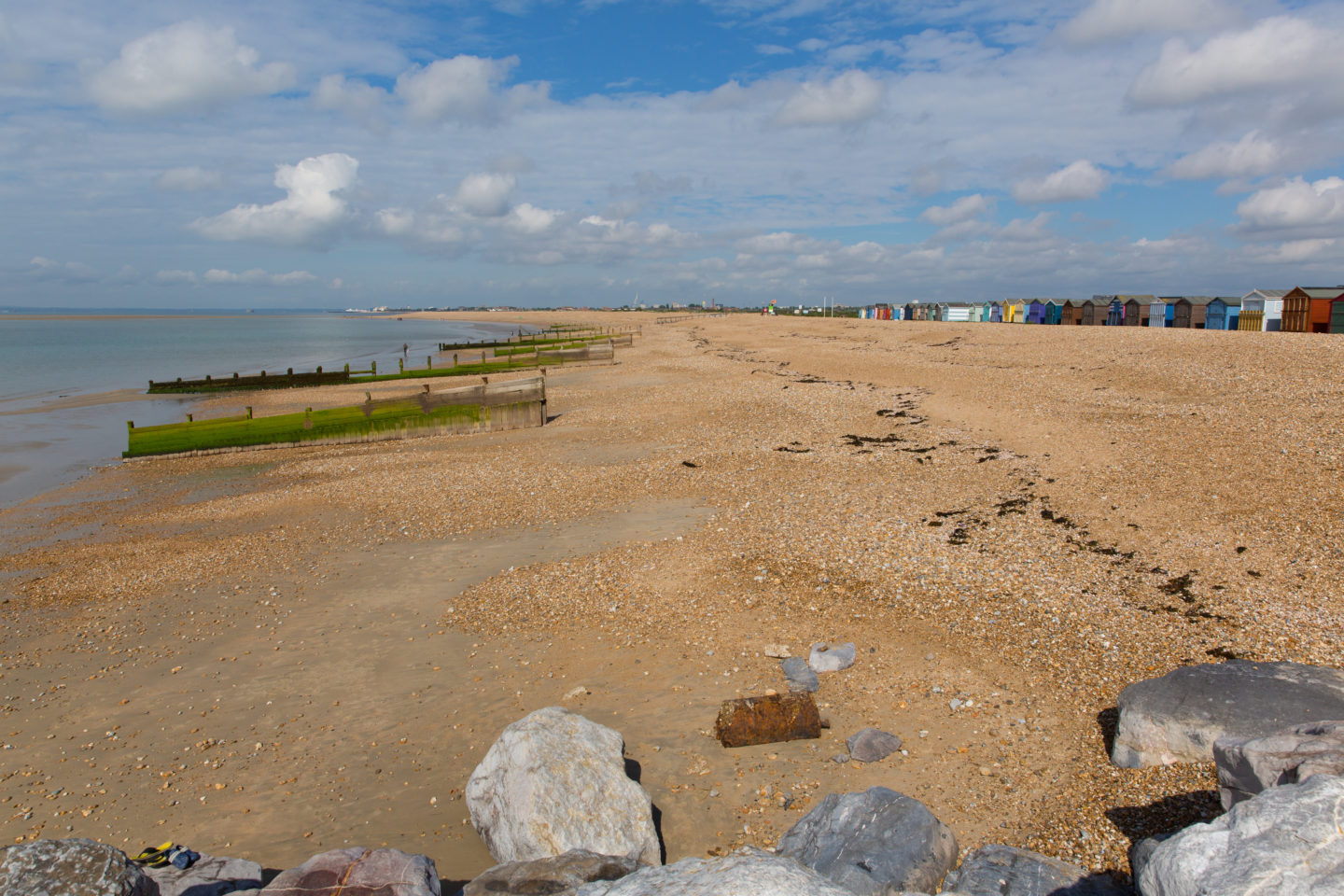 Park Holidays UK Solent Breezes
Park Holidays UK Solent Breezes is another scenic caravan park your family can try in Hampshire. Like Hayling Island, this caravan park can accommodate families of 8 with 3 bedrooms, with a pet-friendly option, and a fully-equipped kitchen.
On top of direct beach access, it also features a heated outdoor pool, amusement arcade, tennis courts, kid's club for 5 to 14-year-old children, and evening entertainment.
Any sports followers in your family can stay tuned with the latest action, thanks to the park's recently revamped clubhouse with a full Sky Sports package, while there are views of the Solent to enjoy.
Paultons Park Home of Peppa Pig World is a 40-minute drive from Park Holidays UK Solent Breezes. Everyone in your family will enjoy the wide range of children's rides, family rides and thrill rides available there!
Family Activities to do in Hampshire
Once you have an idea of where to stay in Hampshire, it's time to think about what activities to add to your itinerary. Here are some suggestions, as a sample of the many family-friendly activities you can try out in Hampshire!
Walking with Alpacas
Giving your children an opportunity to get connected with nature is always a good idea and you'll see a happy smile on the face of your younger family members with a gentle, slow walk with these ever-so-cute alpacas!
Hampshire has several alpaca farms where visitors can book and meet alpacas for a walk, and some of them also run programmes such as feeding and animal keeper experiences.
There might be minimum age restrictions on certain programmes as these animals would like to remain calm, so this experience would be perfect if your kids are 5 or over. For more information on this experience, click here.
Visit pick-your-own farms
We all know fruit tastes the best when it's freshly picked from the farm, just before eating! Why not take your pack to fruit farms in Hampshire and pick your favourite fresh fruits?
The availability of PYO farms depends on the season you're planning to travel to Hampshire, but various options are available throughout the holiday season – strawberries, raspberries, cherries, blueberries, plums…Some farms even allow you to pick-your-own pumpkins in the autumn.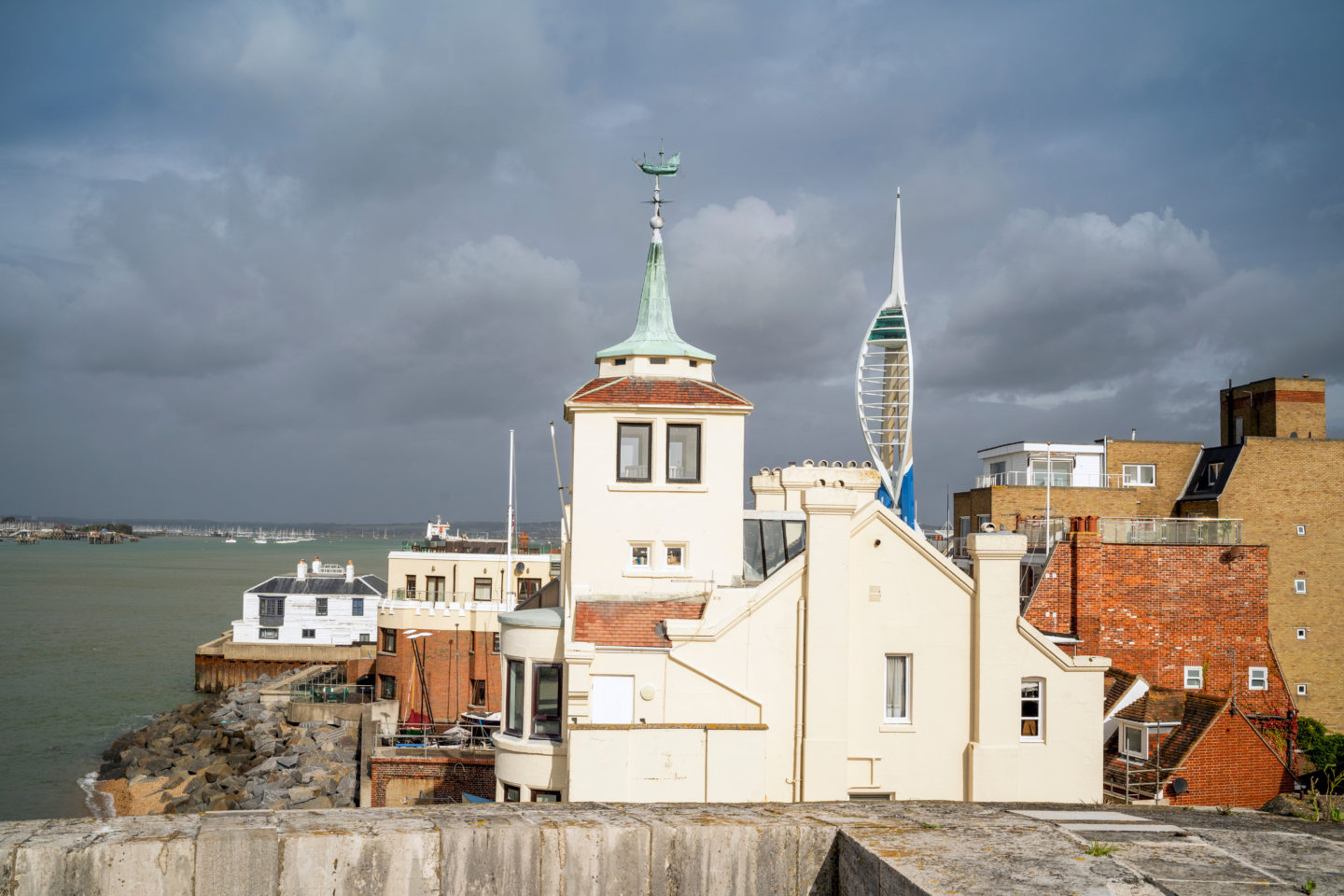 Go up the Spinnaker Tower
Portsmouth has this spectacular landmark that presents you with a stunning panorama of the harbour, 170m high from the ground. Besides the excellent view, you can even have afternoon tea or go abseiling! This could be a fun excursion for foodies and thrill-seekers in your family group.
From an island escape, connecting with nature, or even a city break, a family holiday to Hampshire has enough to suit all tastes. This flexibility is handy when there's a variety of preferences from each of your family members! If this has intrigued you, check out further information on Hampshire holiday parks to make your family caravan holiday come true.
this is a collaborative post