If you love the smell of the outdoors but the luxury of beds, why not give Glamping UK a Try!
We have been camping since Xene and Lochlan were little, starting off with a little two man tent (I wouldn't recommend it for four people!) moving onto an eight berth, which was fine when we only had the four of us, but as each new child appeared, the tent shrunk before our eyes….
I have vivid memories of being pregnant with number five and packing up after one night as I had been bitten to pieces and less than an hours sleep, thank goodness we had camped quite close to home!
These days (I sound ancient!) you can have the fun of the outdoors but with more home comforts, it's called Glamping, I have been checking this out and here are a couple of my favourites, what I love is that there are so many different types of accommodation when it comes to glamping
Check out Experience Freedom Glamping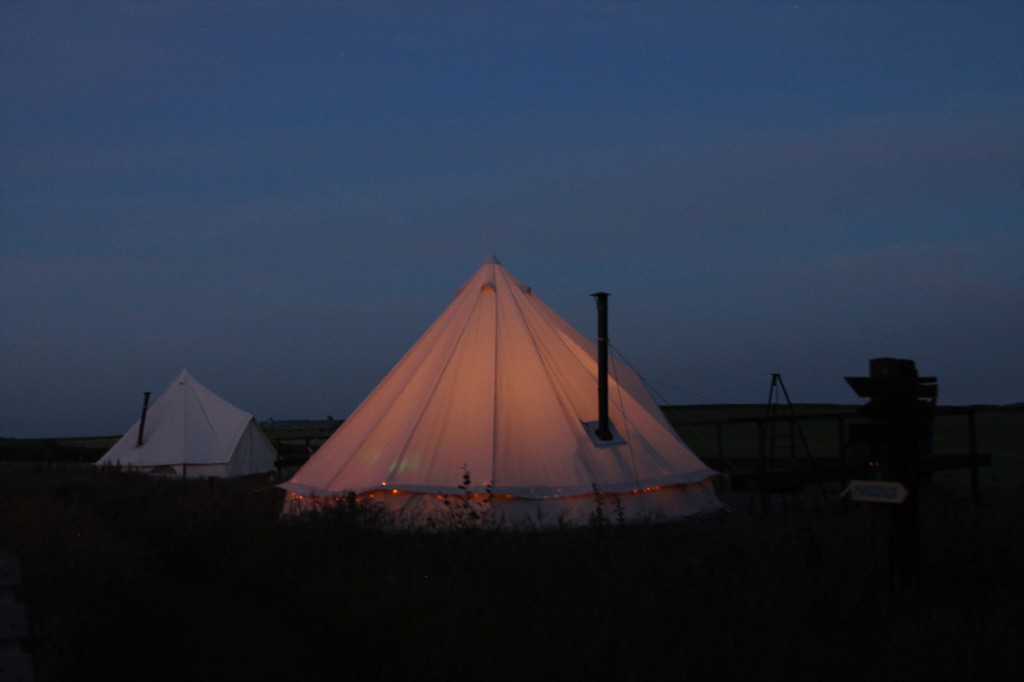 Nestled just a few miles from the coast of Devon and Cornwall, Koa Tree Camp is a luxury campsite with a taste for adventure. Set amongst a 30 acre farm, it provides a base from which to enjoy all of the activities and beauty that this area of the UK has to offer. Accommodation comprises of 5 traditional Mongolian yurts, 3 British Bell Tents and 2 Norwegian Style Log Cabins and, all of which have been styled and equipped in a truly unique fashion. Each tent, cabin or yurt provides space for between 2-6 people.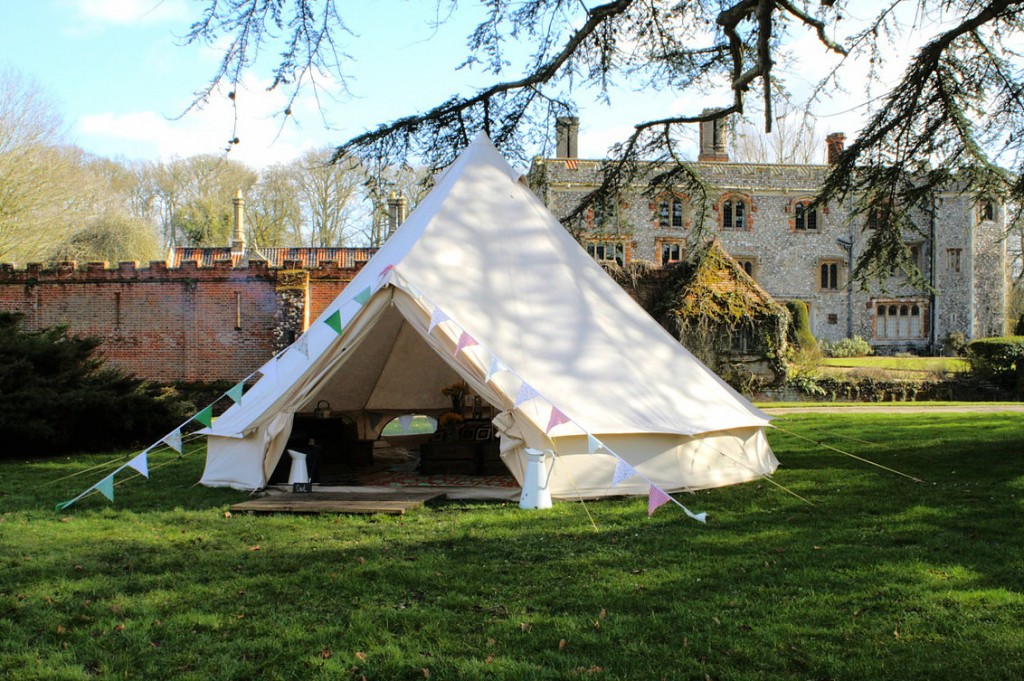 Amber's Bell Tent Camping aims to take the hassle out of camping by supplying everything you need for a relaxing stylish comfortable camping experience, thus avoiding the never ending packing before your trip, and the dreaded unpacking at the end! Located in the beautiful grounds of Mannington Hall in North Norfolk.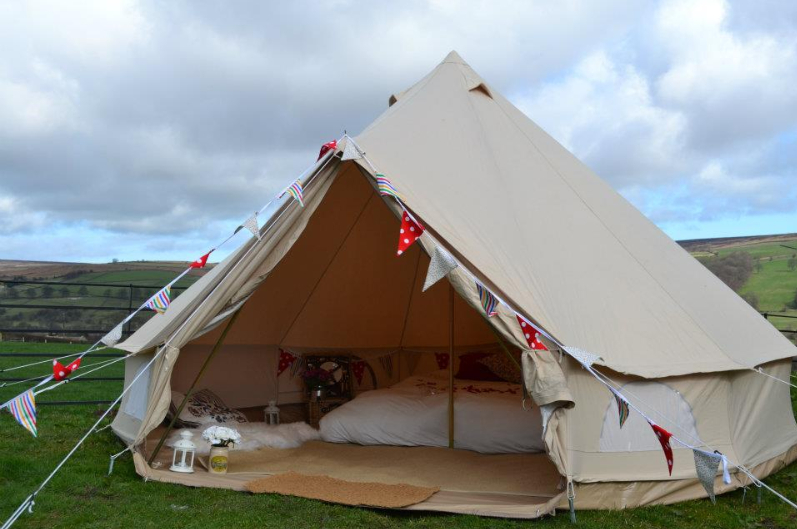 The peace and quiet of the Pembrokeshire countryside surrounding, the Tipis provide the perfect setting for a relaxed and stress-free holidays. The tipis sleep 4, 6 people maximum and are furnished with comfortable beds, colourful cushions and rugs and the outdoor kitchens are equipped with everything you should need for cooking and washing up.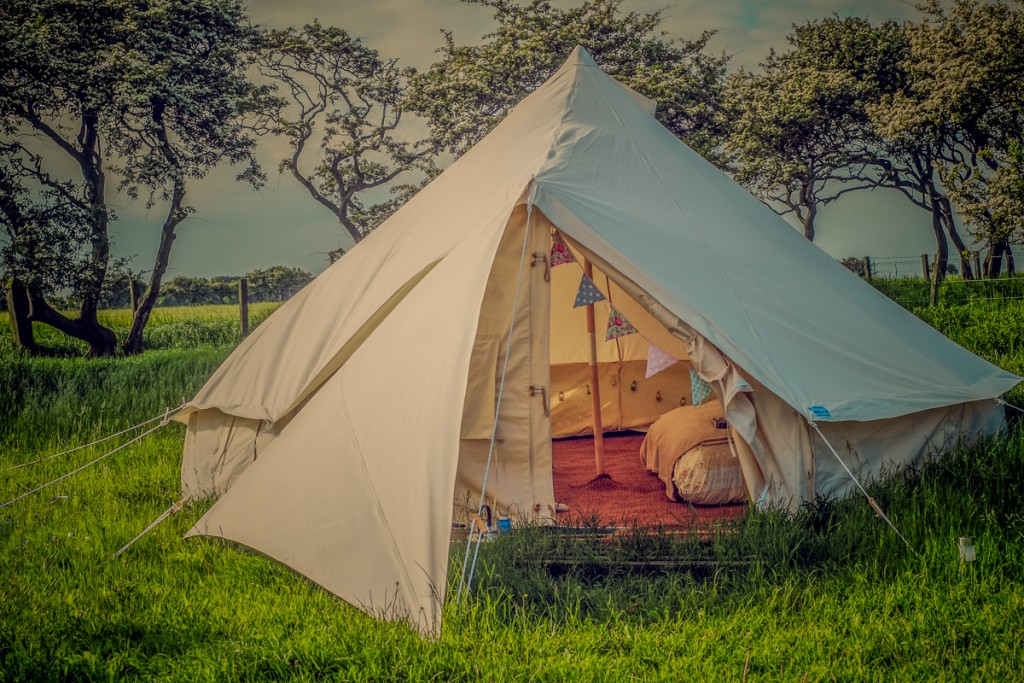 The Bells of Hemscott Northumberland
The Bells of Hemscott is a unique opportunity to get away from modern life and wind down in traditional canvas Bell Tents in an open meadow on a Northumbrian farm, The Bells include a double airbed and up to 3 singles, each with a fitted sheet and pillow/pillowcase for you to bring your duvet or sleeping bag. They have crate tables and jam jar tealight lanterns and a kitchen box with plates, mugs, bowls, cutlery, utensils and a pan set. Outside there is a rocket stove to cook on and the use of communal fire pits for larger fires.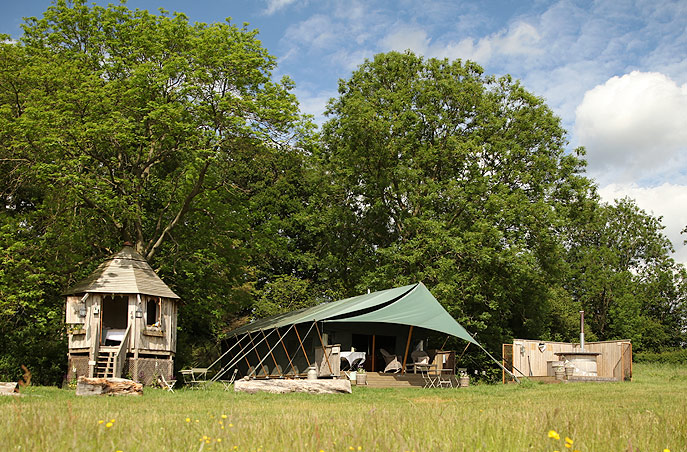 For family holidays and romantic escapes, The Dandelion Hideaway's beautiful, nostalgic canvas cottages melt into the glorious Leicestershire countryside. The vintage-chic Dandelion Hideaway truly puts the glamour into Glamping. Six charming secluded canvas cottages are filled with nostalgic touches and country house design. Aga-style range, beautiful bathrooms with lashings of hot water, luxurious beds with snuggly duvets, eiderdowns and teddies. Gather friends or family. There is space for six, with a double, a twin and the enchanting cabin bedroom.
How amazing do all of these sound, certainly not slumming it in any way, shape or form, the thing I love about Glamping is that you don't have to worry about packing every item apart from the kitchen sink, because most things are already there, and the thought of a nice comfy bed instead of the hard ground is certainly appealing!
There are so many Tents For Glamping available too!
Have you been Glamping, would you give it a go ?