Amsterdam is a hit to kids and adults that are kids at heart. Amsterdam is for little tourists! Kids love playing around Amsterdam's parks, boat-peddling down the canals and cycling with mum and dad around this super kid-friendly city. You wouldn't regret tagging your children along on your Dutch holiday. Get ready for a blast as you discover several things to do with kids in Amsterdam.
Have fun seeing and petting animals at Artis Zoo
Even parents and adults have a blast seeing different types of animals moving freely inside a well-kept zoo. Artis Zoo is the Netherlands' best and most beautiful zoo. People, most especially children, just love coming here to see, feed and pet the animals, while learning things about them at the same time.
Artis Zoo takes care of more than 6,000 animals and around 700 species from around the world. The animals are cared for well. Many of them were born in the zoo, and in special situations, you could be lucky enough to come at the perfect time to see baby animals being born.
Other than the animals, you and your kids will love the aquarium, planetarium, botanical gardens and two museums, which you can check out for free.
Children of all ages are welcome. Those from 0-2 years old may enter for free.
Play with farm animals in Geitenboerderij De Ridammerhoeve
Geitenboerderij De Ridammerhoeve is an authentic Dutch farm where goats, chickens, pigs, cows and horses freely walk around, eat, play and spend time with visitors. Your children will definitely have plenty of giggles playing with these cute and friendly farm animals.
The farm is located inside the Amsterdam forest and the animals are in their natural habitat. You will develop a better appreciation of farm living as you see how farm animals behave up close.
The farm teaches little tourists about organic farming, animal care, milking a goat, and making cheese. There is also a huge playground where kids can spend more time playing. You can also arrange your birthday parties and educational class excursions here.
Children of all ages are welcome. There is even a pool for toddlers.
Relax and take a picnic at Vondelpark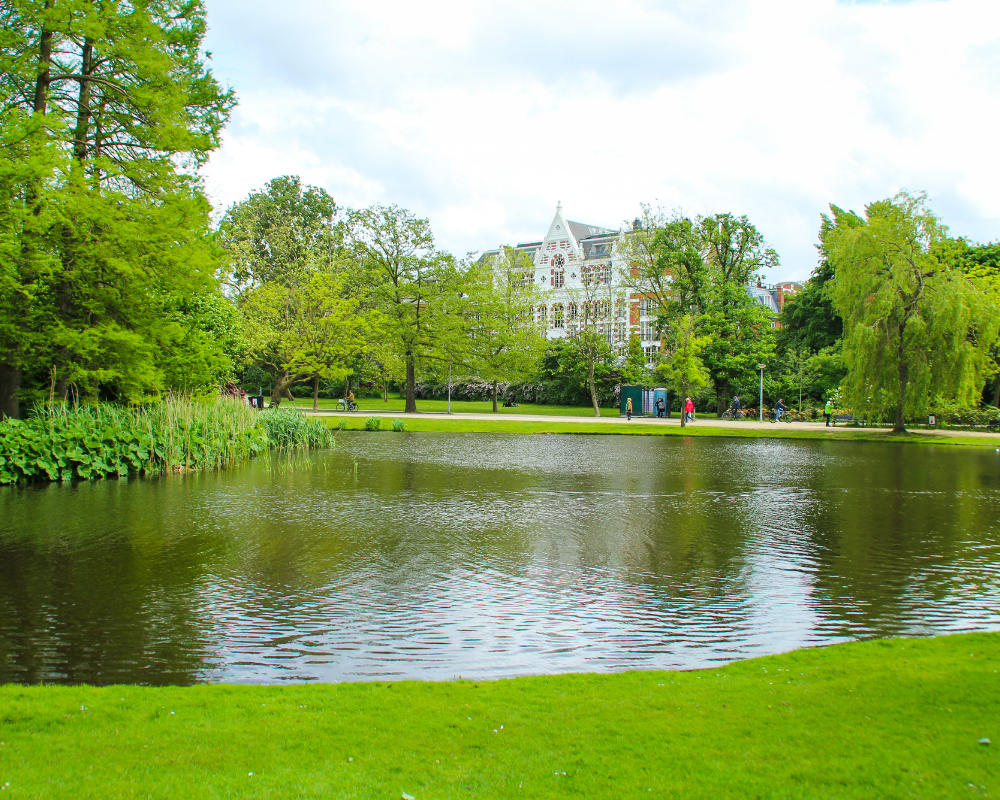 Everybody loves Vondelpark. Families usually come here to play with their children and to take a break from their hectic sightseeing activities. Amsterdam has several green spaces to let you get away, and Vondelpark is definitely one of the most popular ones. A picnic in Vondelpark is cheap and perfect when spending a lazy sunny day in Amsterdam with kids.
There's just so much to do here. Bring your kids to enjoy a bike ride, lie on the grass, read a book or just let them run around. They could also easily win new friends as Vondelpark is almost always full of kids.
See the world inside Tropenmuseum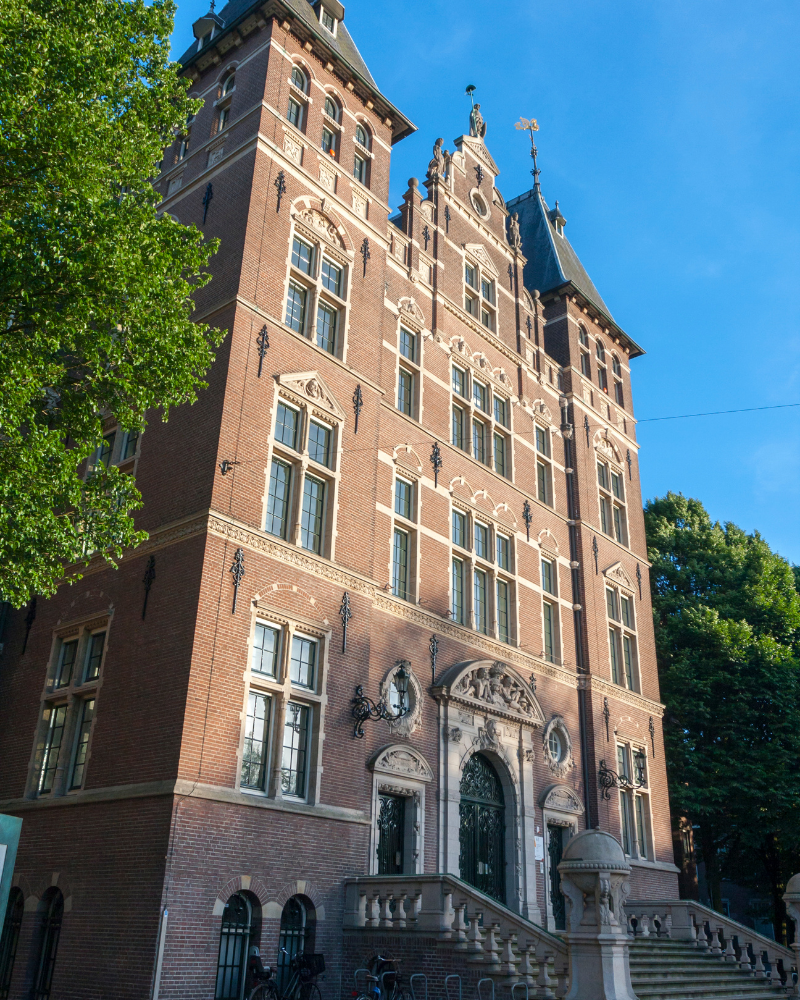 Amsterdam is globally known for its many important museums, and one that was built specifically for children is Tropenmuseum. It was designed and conceptualised especially for cute little tourists.
Children are allowed to have fun as they learn about the Netherlands' colonial era. The young learners will take a journey to several countries around the world that used to be occupied by the Dutch. They include Indonesia, the Philippines, India and countries in the Caribbean, Africa and Latin America.
Tropenmuseum also has a special programme for kids that includes workshops, guided tours and theatre plays.
Admission is free for children aged three and below, while students get a special discount. Children and teens are welcome.
Appreciate science at Nemo Science Museum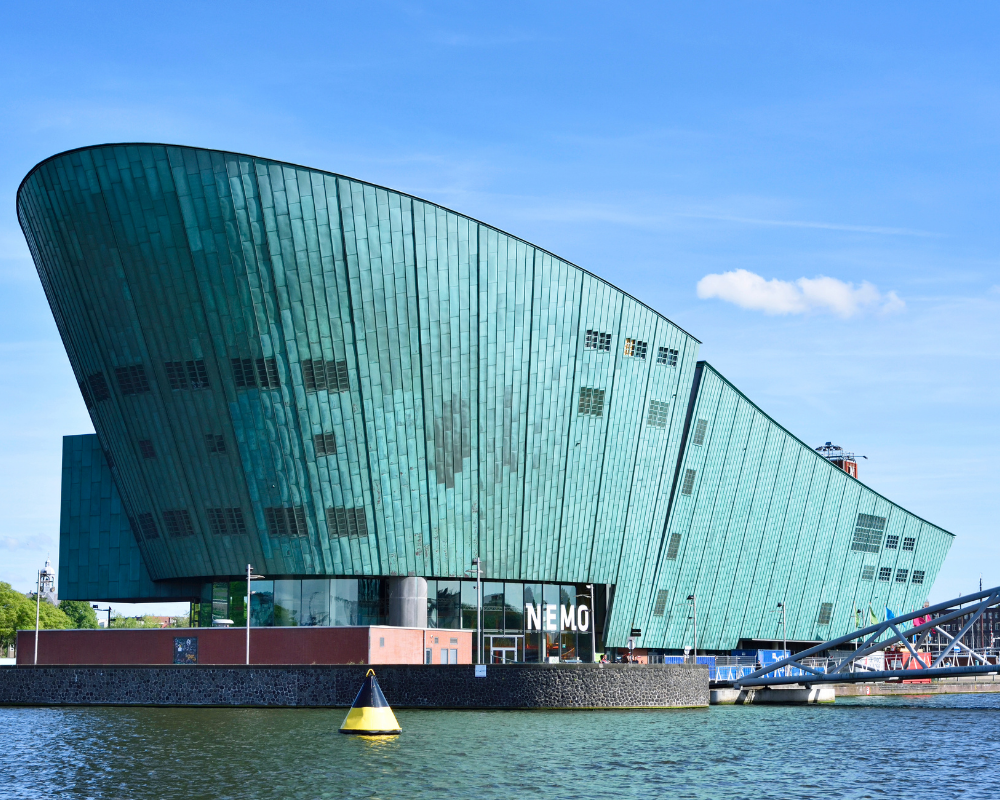 This is another museum that was built with the little ones in mind. Nemo Science Museum, or Nemo for short, is uniquely shaped like the bow of a ship, making it stand out and very attractive to children. From the outside, it doesn't look like a museum at all.
The most popular part of the building is the rooftop, where children get the illusion of being on an actual ship. There is a spacious terrace here where the kids can run around and play, while their parents enjoy a drink while taking in an amazing city view.
Nemo offers science and technology excursions for children and students. They also have interactive exhibits and displays that talk about engineering, genetics and the human body.
Kids up to 3 years old may enter for free. Those aged 4-17 require a ticket. All children up to the age of 12 must be accompanied by an adult.
Take a selfie with celebrities at Madame Tussauds
Where else can your children see David Beckham, Albert Einstein, George Clooney, Lady Gaga, James Bond, Brad Pitt and Barack Obama under one roof than in Madame Tussauds wax museum in Amsterdam? This is the place to be when visiting the capital city with the entire family.
Make sure this is part of your list of things to do with kids in Amsterdam. The museum is easy to find at Dam Square, one of the city's most popular tourist destinations.
Children of all ages are welcome. Admission is free for kids up to 4 years old.
Visit Muiderslot and travel back in time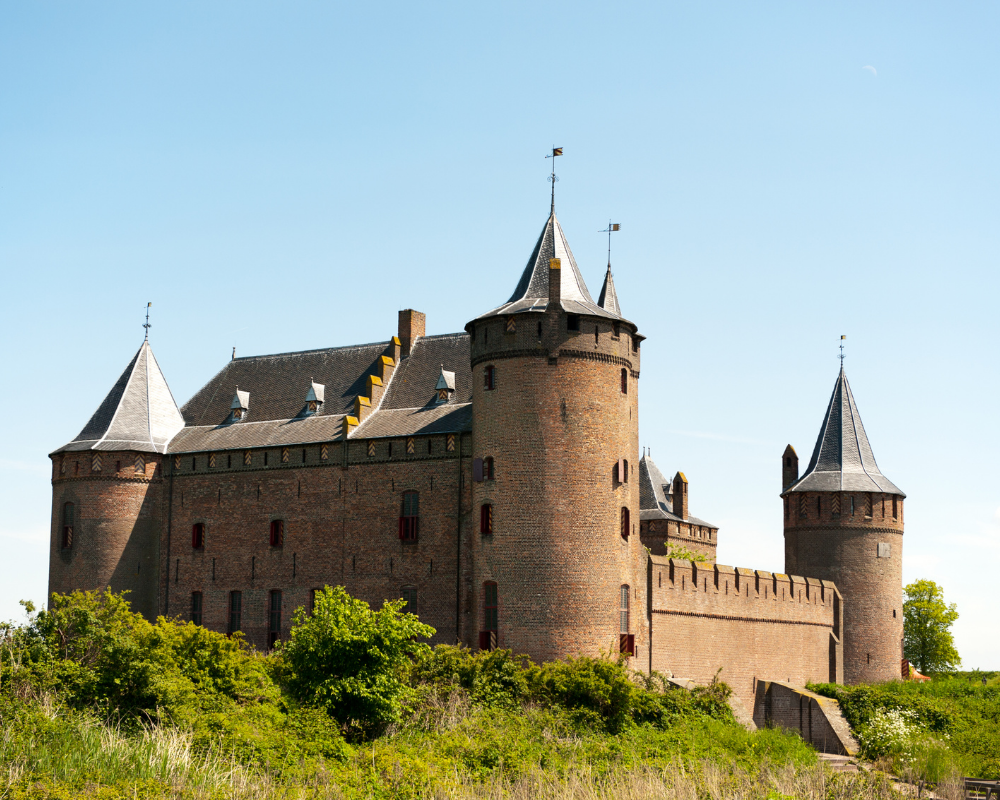 Muiderslot is one of the country's most picturesque medieval castles. It is now open to the public as a national museum. Kids will have a grand time seeing the fully restored 17th-century rooms and collection of arms and armours.
The Netherlands is home to several palaces and castles, and Muiderslot in Amsterdam is the most perfect for little tourists. Children will be transported back in time, triggering their wild imaginations of the Middle Ages as they see the weapons, a drawbridge and moat. They can also see actors playing as knights at battle or visit the Falconer. While here, adults can also not help imagining themselves as a knight or damsel for a day. The castle is perfect for children 5 years old and older.
The castle is open to visitors most of the year. You can follow routes inside and around the castle, including the beautiful herb garden.
You can take your family Muiderslot through an Amsterdam Tourist Ferry service from the IJburg terminal (tram line 26 from Central Station). The boat will take you to Pampus Island and Muiderslot.
Fly and hover over the entire country in This Is Holland
This Is Holland is a fully 5D simulation flight that takes you and your family flying through the skies over Amsterdam. The experience is like no other. The 5D experience lets you fully forget that you are in a simulation, as your feet dangle down and the wind hits your face for one hour. You can fly over Holland's canals, windmills, and landmarks, while learning about how Holland came to be.
Children under 4 and anyone under 3 feet tall are not allowed. You can get to This Is Holland on a free shuttle ferry from outside Amsterdam Centraal Station across the IJ.
Amsterdam is so beautiful, green and picturesque that a simple stroll, bike ride and visit to one of the public parks will definitely appeal to the whole family. Come here and discover more things to do with kids in Amsterdam.
Author Bio:
Ask The Dutch Guy is your go-to guide when it comes to The Netherlands. The goal of Ask The Dutch Guy is to showcase the beauty of The Netherlands and to inspire others to explore the country. Read more about Ask The Dutch Guy. Follow him on Facebook, Instagram and Pinterest.
Looking for more things to do with kids