Framlingham Castle Events
We love Framlingham Castle and have visited during their heroes and villains event and for the opening of their new café it is our nearest English Heritage castle, they have some fabulous events taking place over the summer, so if you are on holiday in the area, or live near, check them out.
Knights and Princesses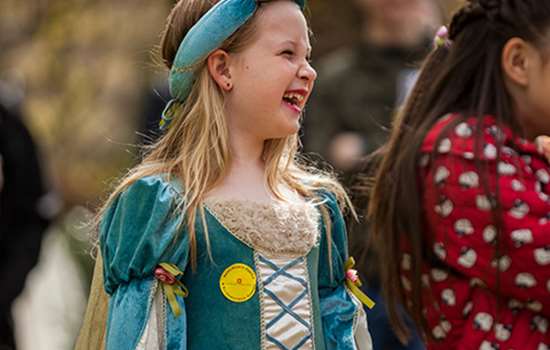 DATE: Mon 23 – Fri 27 July
TIME: 11am-5pm
WHERE: Church Street, Framlingham, Suffolk, IP13 9BP
Polish your armour and dust off your tiara, it's time to learn the tools of the trade as you become a knight or princess for the day. You're cordially invited to Framlingham Castle where our courtly experts will teach you skills in heroic chivalry and eloquent etiquette – you'd be a jabbering jester to miss it!
PRICES: Adults: £9.50 / Concessions: £8.60 / Children (5-15): £5.70 / Family: £24.70
ENGLISH HERITAGE MEMBERS: Adults: Free / Concessions: Free / Children (5-15): Free / Family: Free
Joust!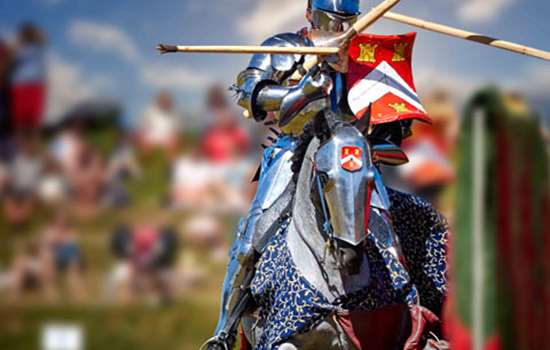 DATE: Sat 28 & Sun 29 July
TIME: 10.30am-5pm
WHERE: Church Street, Framlingham, Suffolk, IP13 9BP
Feel the heat of the contest as our two magnificent knights on horseback clash at Framlingham Castle's Joust. Pick your side and cheer on your hero in this thundering battle of bravery and honour. Soak up the medieval way of life in the colourful encampment and be entertained by musicians – an action-packed day out for all the family!
PRICES: Adults: £12 / Concessions: £10.85 / Children (5-15): £7.20 / Family: £31.20
ENGLISH HERITAGE MEMBERS: Adults: £2.50 / Concessions: £2.20 / Children (5-15): £1.50 / Family: £6.50
Robin Hood's Fools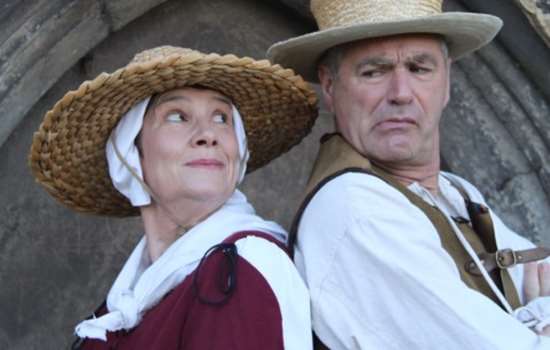 DATE: Mon 30 July – Fri 3 Aug
TIME: 11am-5pm
WHERE: Church Street, Framlingham, Suffolk, IP13 9BP
Join us as we bring the tales of Robin Hood alive. The audience will have a chance to do battle with the evil Sheriff of Nottingham or compete against the legendary skills of Robin Hood, the finest archer in the land. Brush up your juggling and stiltwalking skills at the Jester School sessions throughout the day.
PRICES: Adults: £9.50 / Concessions: £8.60 / Children (5-15): £5.70 / Family: £24.70
ENGLISH HERITAGE MEMBERS: Adults: Free / Concessions: Free / Children (5-15): Free / Family: Free
Medieval Architects Club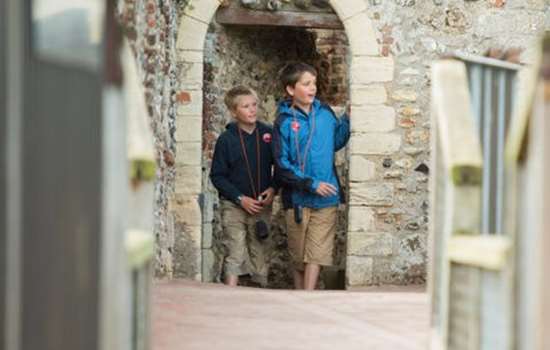 DATE: Mon 6 – Fri 10 Aug
TIME: 11am-5pm
WHERE: Church Street, Framlingham, Suffolk, IP13 9BP
Join our Medieval architects to find out how the castle was created. See what tools and materials were used to build the castle, and sketch out your own designs on our missing buildings. Learn to measure out your own plans and see what ideas early architects had for Framlingham Castle's towers, turrets and timbers.
PRICES: Adults: £9.50 / Concessions: £8.60 / Children (5-15): £5.70 / Family: £24.70
ENGLISH HERITAGE MEMBERS: Adults: Free / Concessions: Free / Children (5-15): Free / Family: Free
Siege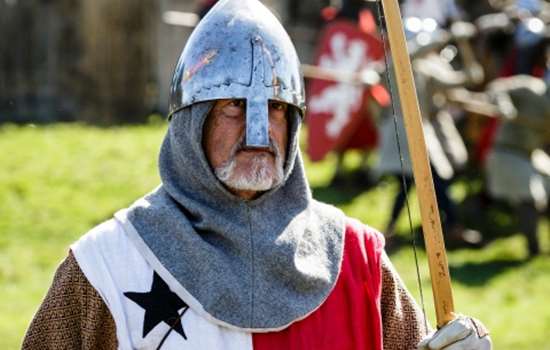 DATE: Sat 11 & Sun 12 Aug
TIME: 10.30am-5pm
WHERE: Church Street, Framlingham, Suffolk, IP13 9BP
Catapult yourself into the awesome spectacle of a castle under Norman attack. Take cover! For the 800th anniversary of the 1216 siege, witness the opposing forces prepare for battle. Pick your side and check your armour before the awe-inspiring siege weapons hurtle into action. Hear tremendous tales from the medieval minstrels and experience the fear and anticipation of battle with the rallying cry of generals as they prepare their soldiers for the impending bloodshed.
PRICES: Adults: £11 / Concessions: £9.95 / Children (5-15): £6.60 / Family: £28.60
ENGLISH HERITAGE MEMBERS: Adults: £1.50 / Concessions: £1.30 / Children (5-15): £0.90 / Family: £3.90
Medieval Mayhem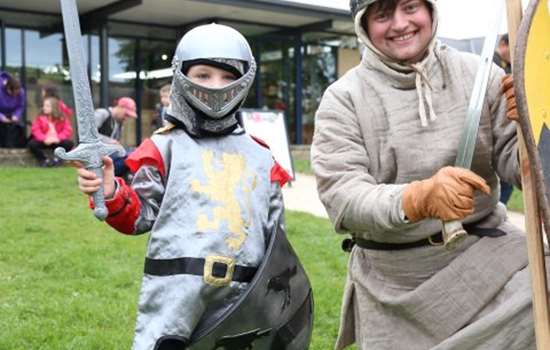 DATE: Mon 13 – Fri 17 Aug
TIME: 11am-5pm
WHERE: Church Street, Framlingham, Suffolk, IP13 9BP
Step back in time and have Medieval fun this summer! Meet Sir Cuss for your squire training and get active in games to test your skill and courage.
PRICES: Adults: £9.50 / Concessions: £8.60 / Children (5-15): £5.70 / Family: £24.70
ENGLISH HERITAGE MEMBERS: Adults: Free / Concessions: Free / Children (5-15): Free / Family: Free
Night at the Site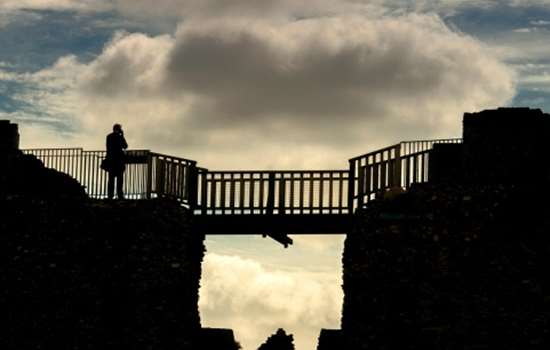 DATE: Sat 18 & Sun 19 Aug
TIME: 6.30pm-10am
WHERE: Church Street, Framlingham, Suffolk, IP13 9BP
Bring your family, a tent, and a sense of adventure for our brand new castle sleepover this summer. Enjoy tales and entertainments around the campfire before you settle down to enjoy a night beneath the stars in Framlingham's beautiful grounds.
PRICES: Adults: £65
ENGLISH HERITAGE MEMBERS: Adults: £55
Castle Attack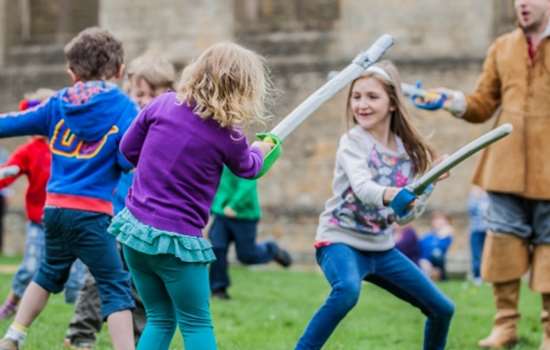 DATE: Mon 20 – Fri 24 Aug
TIME: 11am-5pm
WHERE: Church Street, Framlingham, Suffolk, IP13 9BP
Join in with our miniature medieval castle siege…. take cover! Leap back to medieval days for games that time forgot – from fox and geese and merrils to sieging a mini castle, play like a medieval mischief-maker as you step back in time this summer.
PRICES: Adults: £9.50 / Concessions: £8.60 / Children (5-15): £5.70 / Family: £24.70
ENGLISH HERITAGE MEMBERS: Adults: Free / Concessions: Free / Children (5-15): Free / Family: Free
Bloody Mary Returns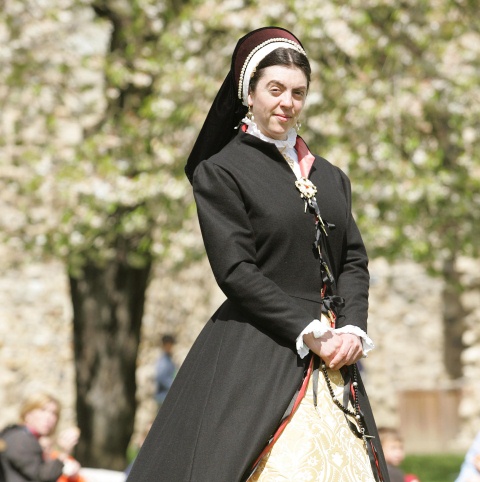 DATE: Sat 25 – Mon 27 Aug
TIME: 11am-5pm
WHERE: Church Street, Framlingham, Suffolk, IP13 9BP
Travel back to Tudor England and meet one of the most gruesome monarchs of all! Immerse yourself in the sights and sounds of the 1500s in our Tudor encampments and hear tales of Queen Mary and how she got her treacherous nickname. Watch out for your head as you meet our terrifying executioner!
PRICES: Adults: £9.50 / Concessions: £8.60 / Children (5-15): £5.70 / Family: £24.70
ENGLISH HERITAGE MEMBERS: Adults: Free / Concessions: Free / Children (5-15): Free / Family: Free
Right Royal Riot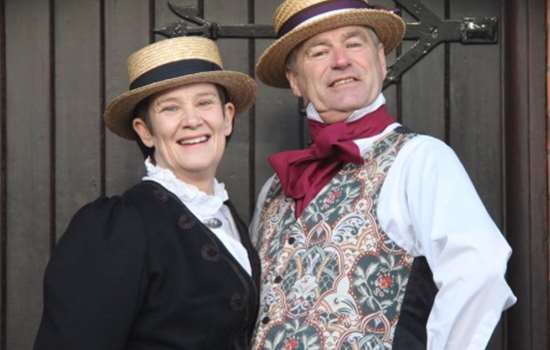 DATE: Tue 28 Aug – Sat 1 Sept
TIME: 11am-5pm
WHERE: Church Street, Framlingham, Suffolk, IP13 9BP
The lives of four of our most celebrated and notorious monarchs are brought to life in interactive performances for all the family. From coronations to christenings, battles to beheadings, join in the mayhem and travel back in time with our fabulous storytellers on this royal adventure.
PRICES: Adults: £9.50 / Concessions: £8.60 / Children (5-15): £5.70 / Family: £24.70
ENGLISH HERITAGE MEMBERS: Adults: Free / Concessions: Free / Children (5-15): Free / Family: Free