Fantastic Mr Fox UK Tour Review
Kaide, Neva, Eowyn and I went along to the opening show of Fantastic Mr Fox, currently appearing at Norwich Theatre Royal from 21st – 24 June 2017.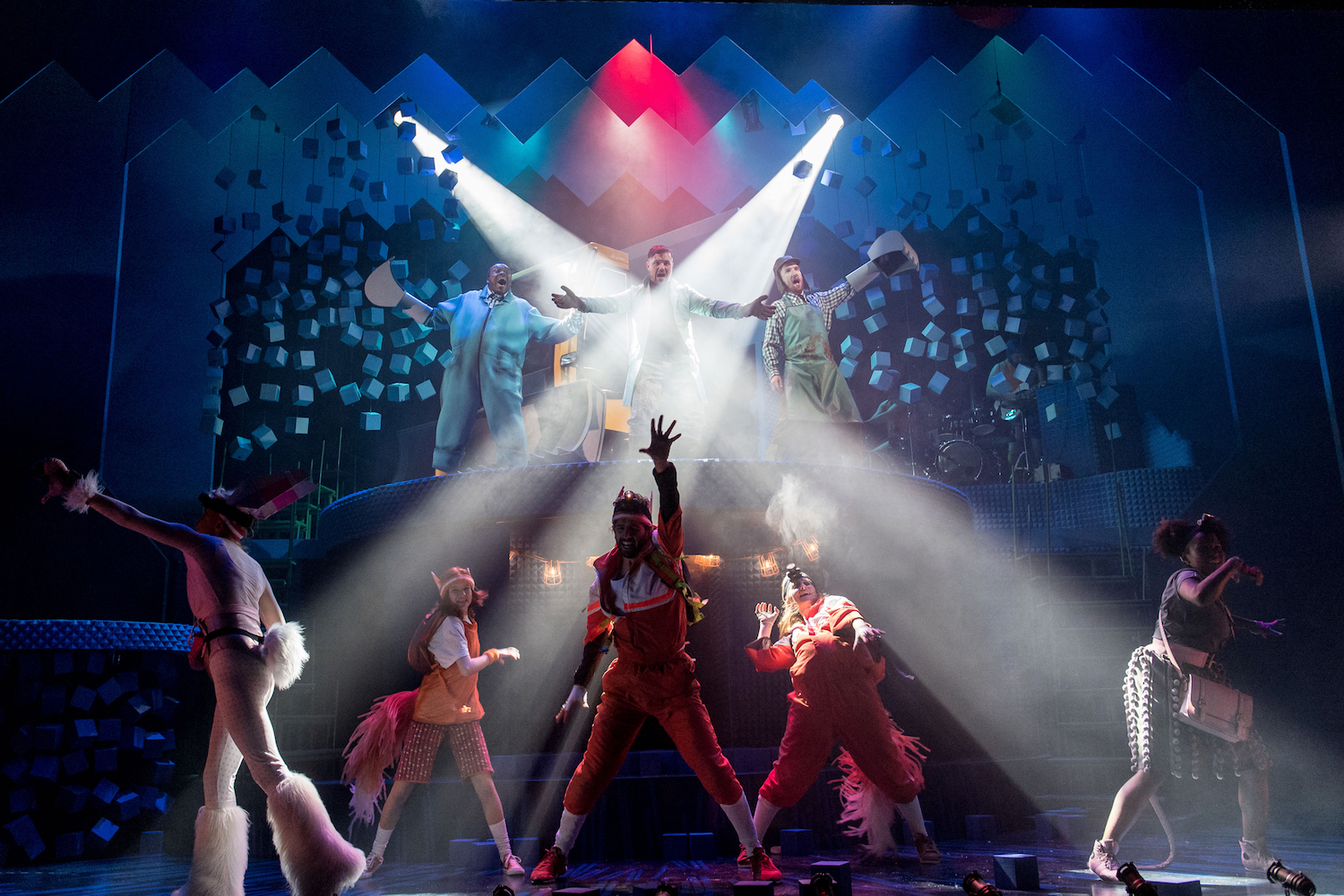 Adapted from Kaide's favourite Roald Dahl book, it tells the story of Mr Fox and his friends taking on the nasty farmers, and how they ultimately end up the winners.
The show has been adapted for stage by Sam Holcroft, and I have to admit, Fantastic Mr Fox is not a story I am familiar with, so before going to see it I had no idea of the story in the book and how it would differ, so the entire experience was completely new to me, and it was only after the show did Kaide tell me the differences between the actual story and the stage show.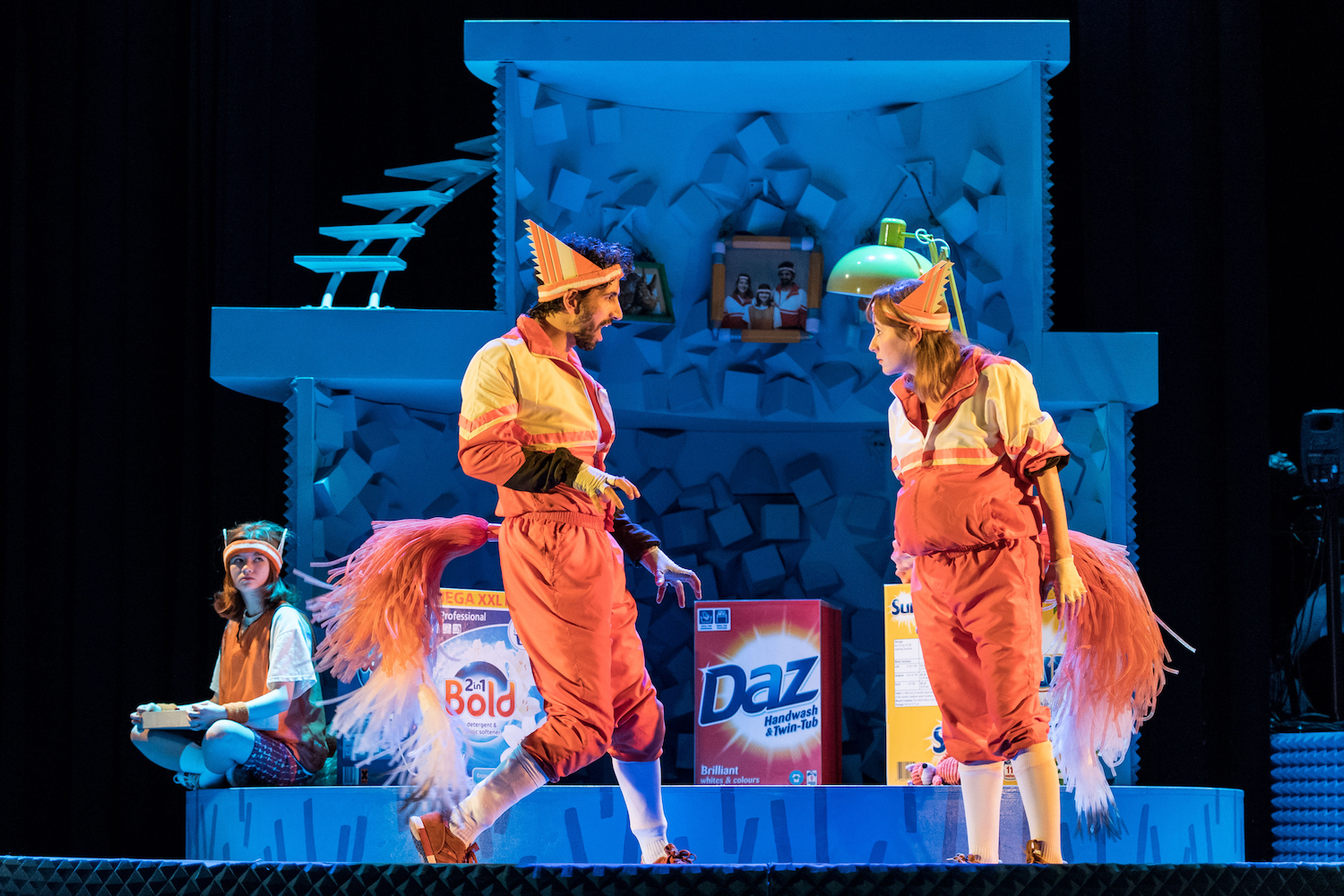 In the stage version Mrs Fox (Lillie Flynn) is currently pregnant with cubs, so it explores her feelings of wanting the best for her children, but also the loss of adventure, although as the show moves on, this doesn't stop her, but I won't spoil it!
Mr Fox was just as you'd imagine him to be – loud, a bit full of himself, thinks he can do everything alone, but after 'the accident' he comes to realise that he can't do it all by himself and that his friends are just as capable, and his wife and daughter too, so maybe if he lets them, they can all work as a team to win against the nasty farmers.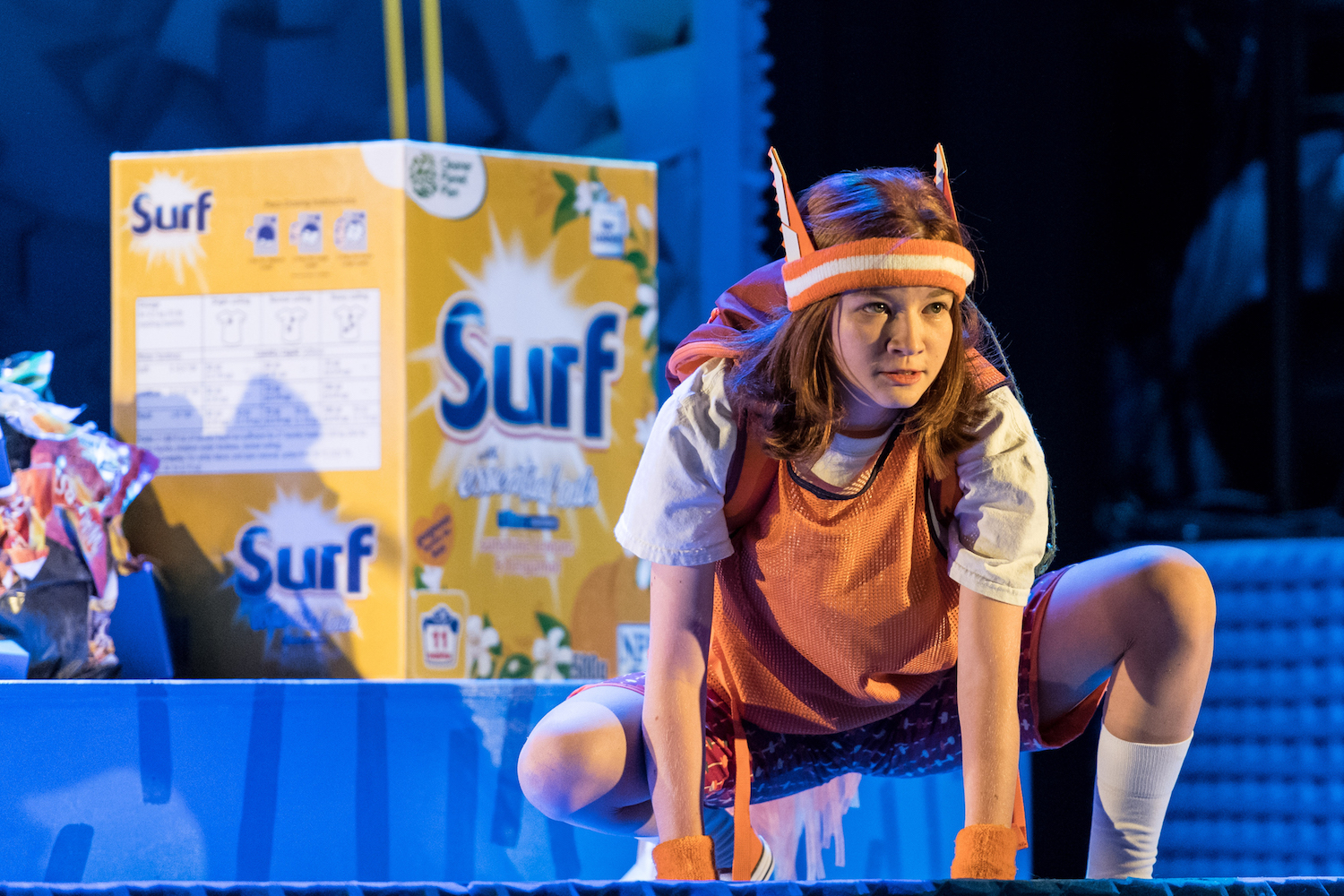 Their daughter Kit (Jade Croot) is struggling with making her parents notice that she is grown up and mature enough to be allowed to take part in the raids, so it has an underlying teen angst, that we can all relate to.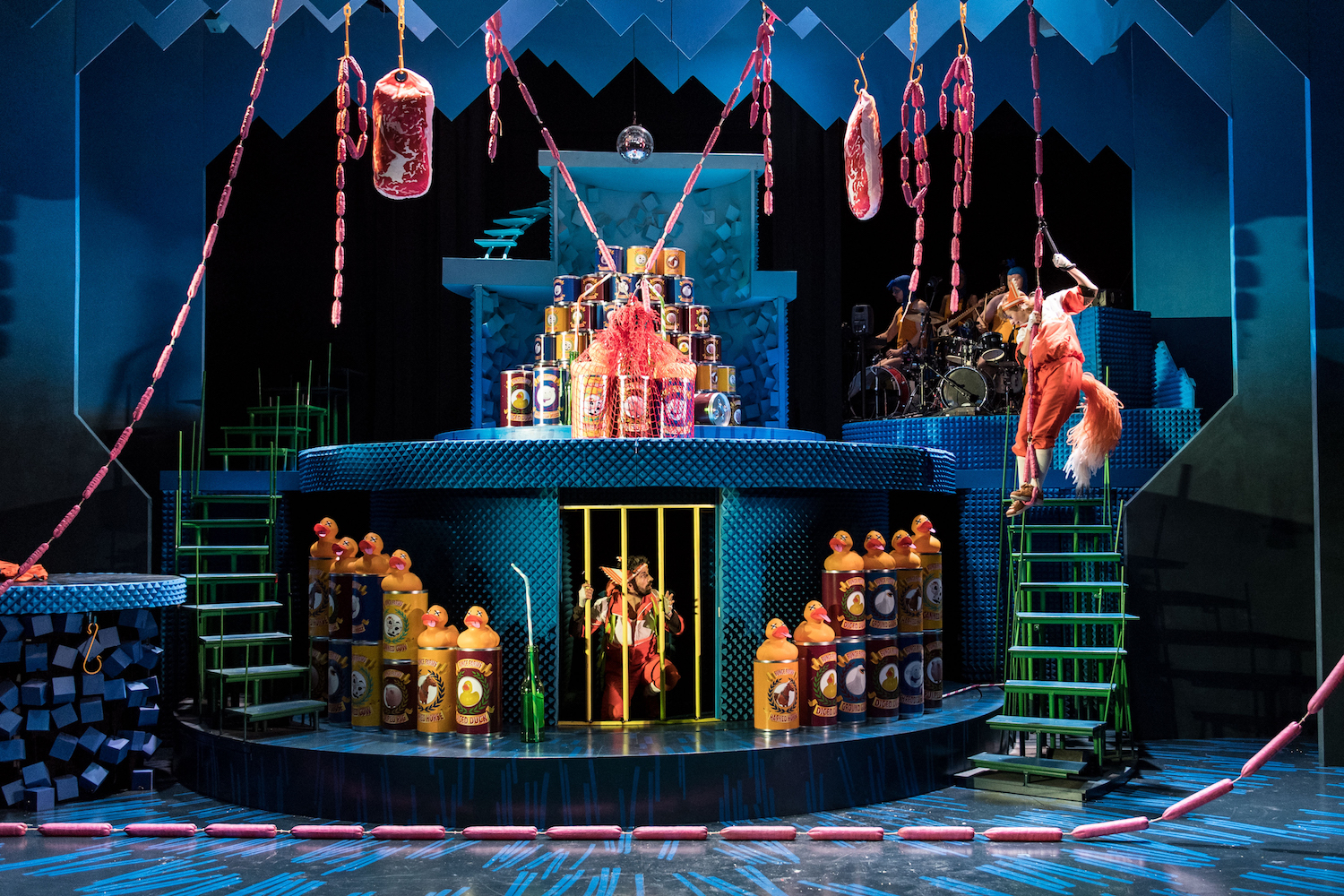 The recommended age is 5+ and I agree this is the right age setting, Eowyn aged 8 absolutely loved it, although within the first few minutes one of the singing birds was shot, so this did make her a little jumpy at the beginning, so if you have a child with a nervous disposition get ready with the cuddles at the beginning.The birds on a wire were brilliant, and even more so, when you realise that they are the actual band playing all of the super catchy songs, in fact, Neva's only criticism is that she is unable to find the soundtrack anywhere!
Rabbit (Sandy Foster) was my favourite character, she was hilarious and her facial expressions were just brilliant, Eowyn loved her too, and strangely enough I found myself actually liking foxes, which is usually not the case, as they are a pain when it comes to our own chickens!
The costumes were perfect, not over the top, but befitting of each character, with the Fox Family in Running gear, rabbit as a dancer and even the mean nasty dog in American Football pads, which Neva as a sportswoman was extremely impressed with.
The three farmers, were fabulous, Bean (Richard Atwill)was particularly nasty (according to Eowyn) and she did have a look of disgust on her face, yet a couple of scenes later she was laughing hysterically at the rat (also played by Atwill) so it is definitely a credit to the actors that they are able to play two very different characters, like wise with Bunce and Boggis, who also took on the roles of Mole and Badger.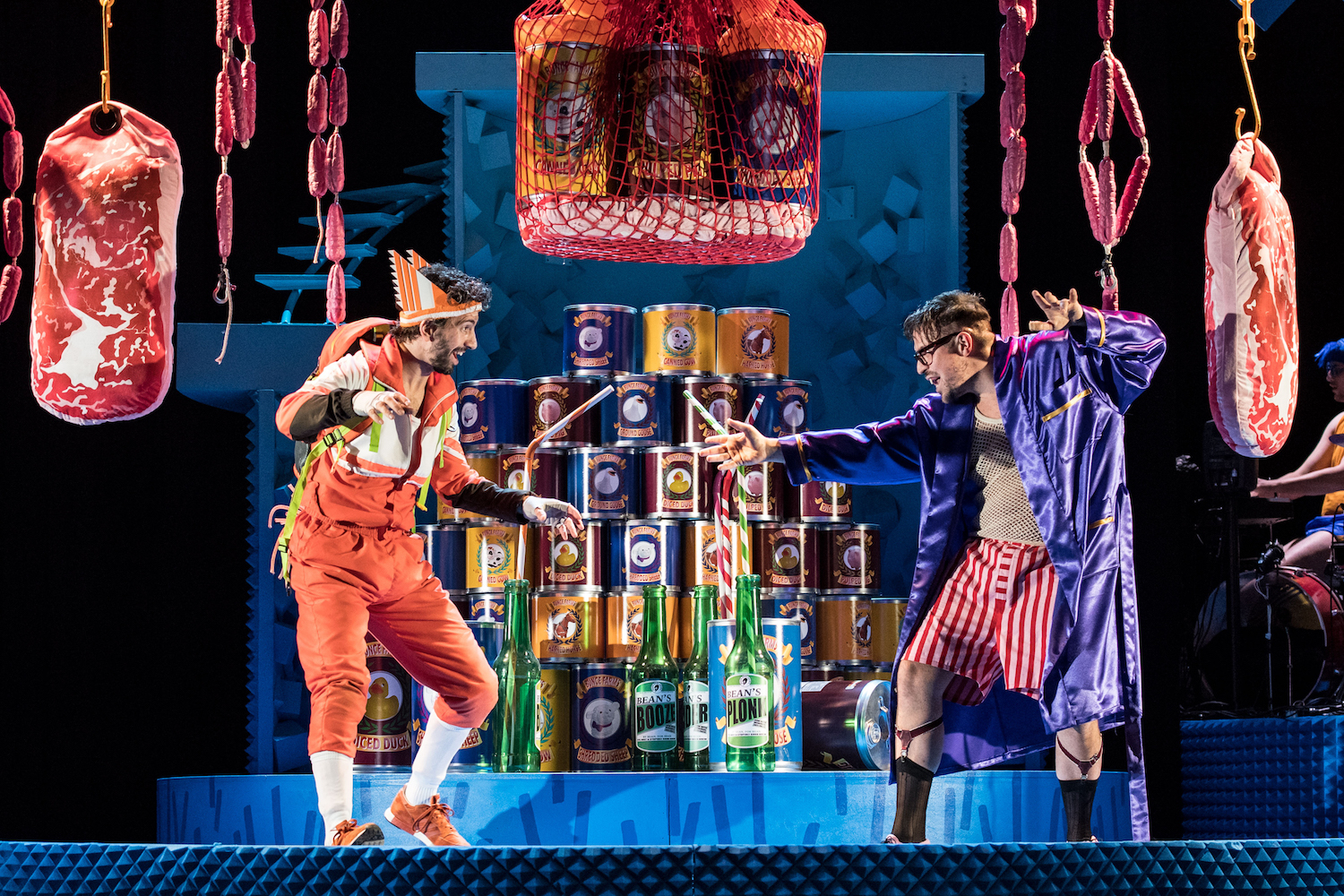 The staging was very clever and the revolving stage gave the feeling of their determination to keep digging away from the farmers.
A very enjoyable show for the entire family that will have Roald Dahl fans young and old feeling very pleased with the adaptation.
It is in Norwich until Saturday 24th June, with performances at 10.30 and 19.00 Friday and 10.30 and 14.30 on Saturday, so book NOW.
This is nearly the end of Fantastic Mr Fox UK Tour, but there are still three more venues
27th June – 2nd July – Alhambra Theatre, Bradford
5th – 9th July – The Lowry, Salford Quays
26th July – 20 August 2017 – London Lyric Hammersmith