Disneyland Paris can be a phenomenal trip no matter who you are or whom you are with, if you're visiting Disneyland Paris in one day , here's some great tips.
Whether you are on a couples getaway or on holiday with your family, in almost every case, the centerpiece of your stay is sure to be Disneyland Park.
Not all visitors are overnight guests, of course, but if you do stay at a Disney Hotel you will be able to prolong the magic by taking advantage of Extra Magic Time.
This resort perk gives guests an additional hour in the park before the official 9:30 start time – allowing you to get a head start, lengthen your day, and make the most out of your visit.
However, if you are not staying at a Disney Hotel and you are only visiting for the day, you will want to take advantage of the best Disneyland Park in one day plan regardless.
Getting the Edge Disneyland Paris in One Day
By all means, leverage Extra Magic Time if you can, but this park plan will focus on regular park hours of 9:30-9:30 give or take.
If you want to give your schedule a boost and you don't mind paying extra, there are a couple of ways to do that through Premier Access. However, you shouldn't underestimate the power of simply learning how to use your Disneyland Paris app.
It's a good idea to know about both before you get started planning your day. Planning is really the most important part of the ultimate Disneyland Park one-day plan because it lets you know what's ahead of you and what you can or can't do before you arrive.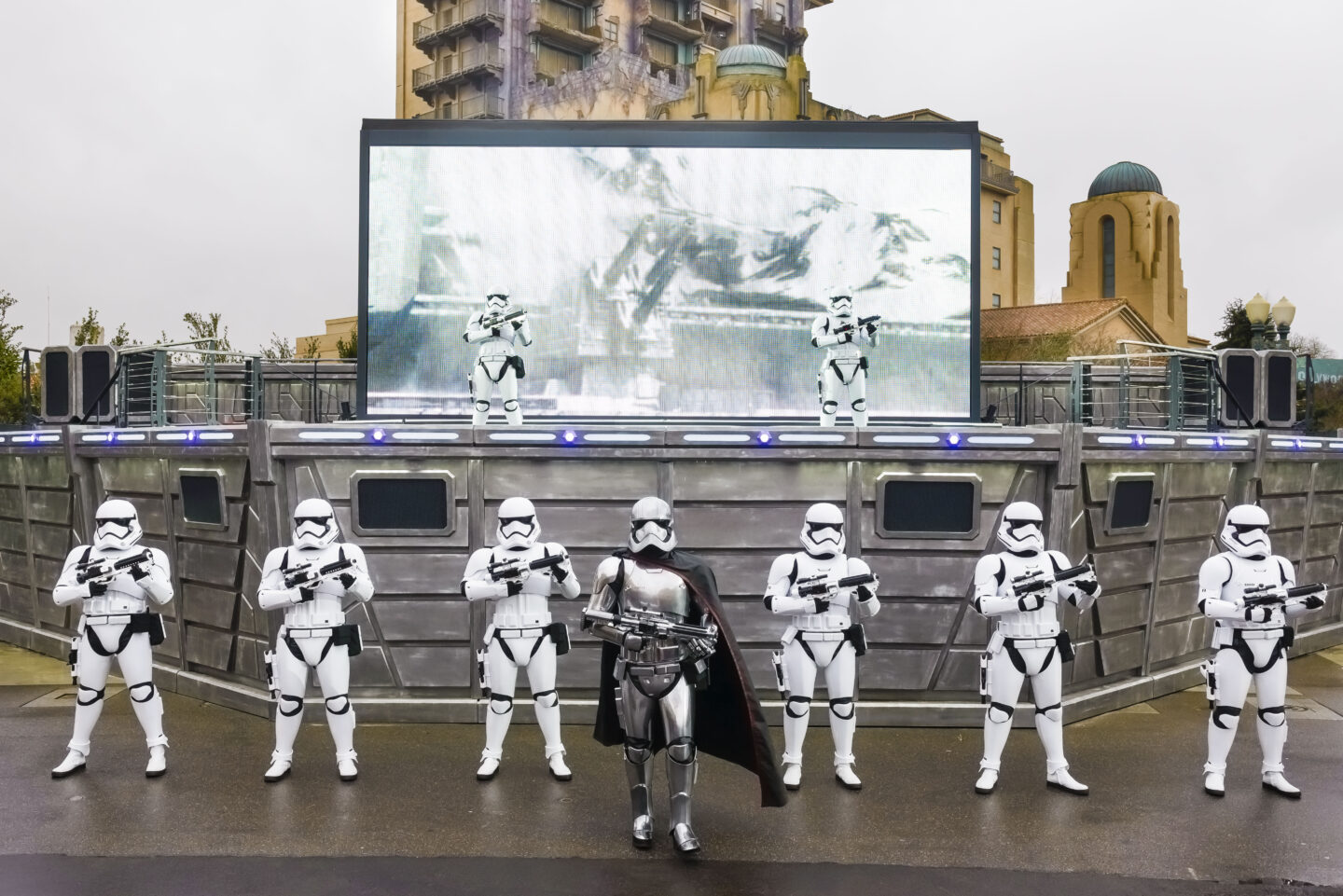 Walt Disney Studios Park vs Disneyland Park
​Deciding whether to spend some of your day over at the other park, will depend entirely on which rides you would like to experience, if you like the big fast rides such as Star wars Hyperspace Mountain, Indiana Jones and The Temple of Peril, Pirates of the Caribbean and Big thunder Mountain Railroad, then you'll likely spend most of your day at Disneyland Park.
But if you are huge fans of The Haunted Mansion and Twilight Zone Tower of Terror, then you may be tempted to spend some of the day over at Walt Disney Studios Park, but it's entirely your choice.
If you have younger members in your party, their interests may also be a factor, it's a small world , Sleeping Beauty Castle, Alice's Curious Labyrinth, Mad Hatter's Tea Cups, Peter Pan's Flight and Buzz Lightyear Laser Blast can all be found in Disneyland Park, but if you have a young Pixar or Marvel fan, then you may want to explore Walt Disney Studios Park.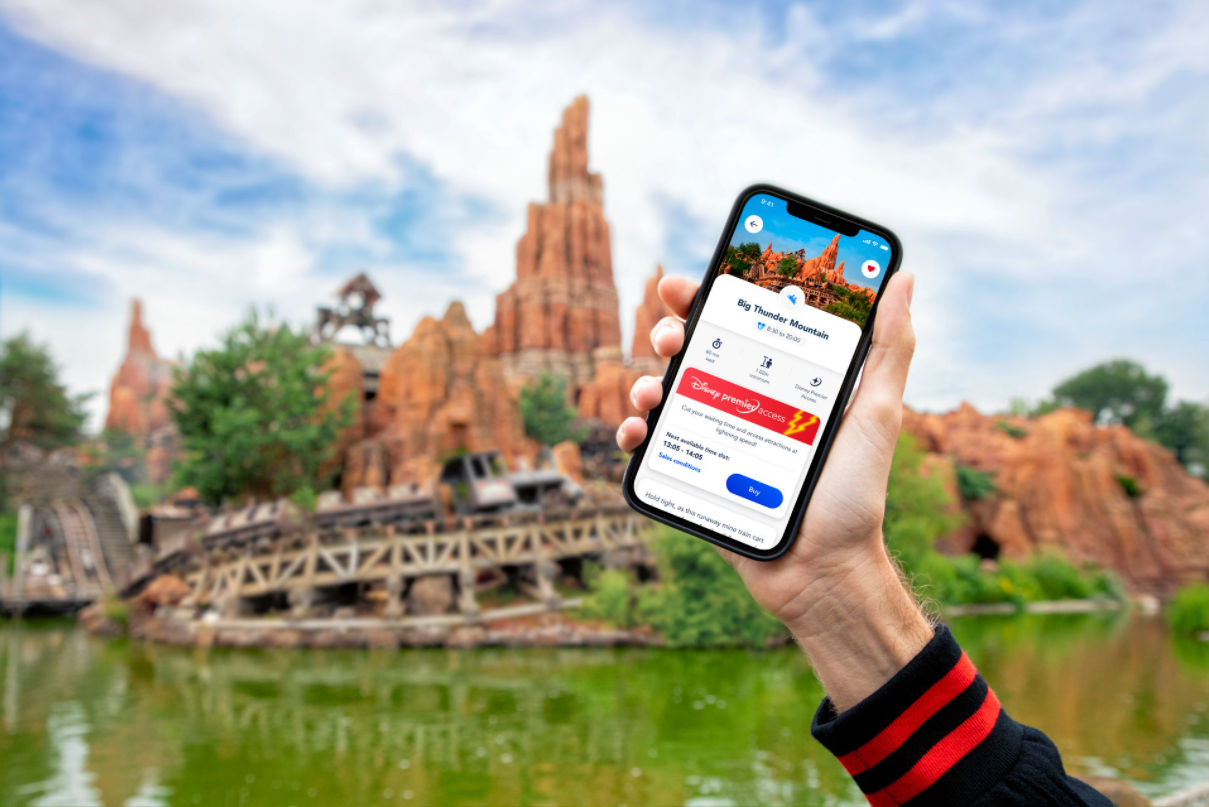 Buy Premier Access
The first hack to getting more time out of your day is skipping lines whenever and wherever possible. Personally, I don't necessarily believe this creates more value.
It can help you squeeze more into your day, but sometimes time is better spent in an immersive queue for a good ride with a close friend or a date or your kids than scrolling through your phone and looking for the next thing.
In most cases, you get more quality time waiting for an attraction than when you are actually riding one. If you're still not convinced and you prefer to ride as many attractions as possible in your Disneyland Park one day plan there are two options.
Disney Premier Access Ultimate
First is the Disney Premier Access Ultimate Pass which allows you to join the fast lane one time per available attraction, at all participating attractions (except Orbitron) on the same day.
You don't have to schedule return times for these attractions. You can just use the pass as and when you get there, which is ideal for helping your day go more smoothly, especially if you don't want to be tied to your phone the whole time you're at Disneyland Paris.
Disney Premier Access One
The other option is to buy Disney Premier Access One. This feature does require you to schedule your time for the attraction you want and once they run out it is no longer available to select.
There are ways of refreshing and scrolling and hoping that a new time opens up, which is something you can do while enjoying a coffee or a glass of wine in a quick service seating area, or while waiting in line for a different attraction.
Either way, this could be a nice way to bolster your wins for the day, but it is by no means necessary for the best Disneyland Park one-day plan.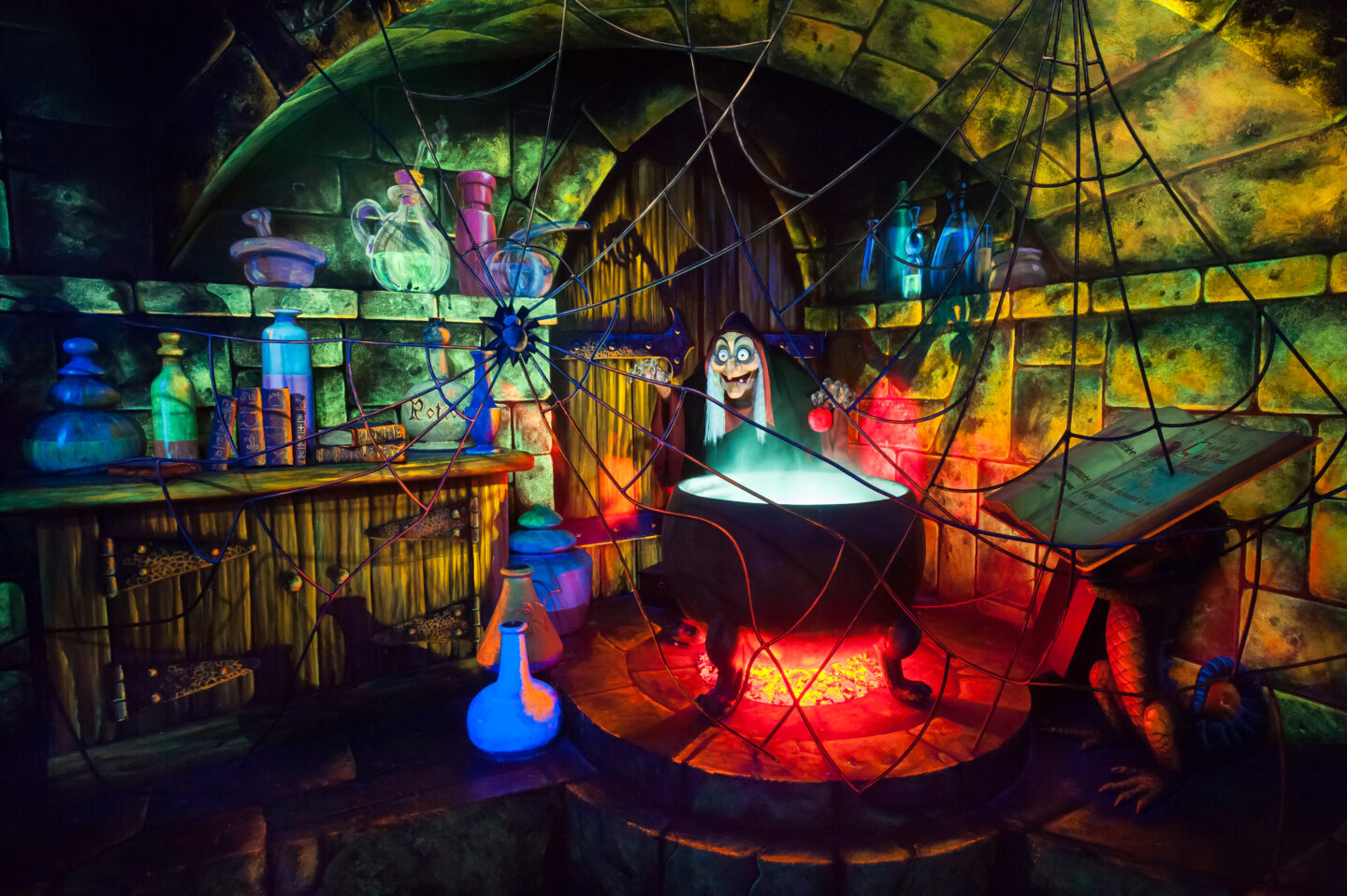 Use the Tools
More important than purchasing extra privileges is learning how your Disneyland Paris app works – be sure to take some time to familiarise yourself with the map, you won't regret it!
Learn about the dining locations and the menu offerings, and check wait times throughout the day, all before you even go to the resort to get the most out of your experience and ensure the day runs smoothly.
This is fun research to do and you can make pivotal decisions from your armchair at home over things like where to eat and how much to spend.
You'll learn the lay of the land and how long the lines tend to be for your favourite attractions. You may even see patterns that you can exploit.
The app also shows you what entertainment is available and where. Studying the app helps you prepare and know where to be for what you want so you aren't finding out about fun opportunities too late.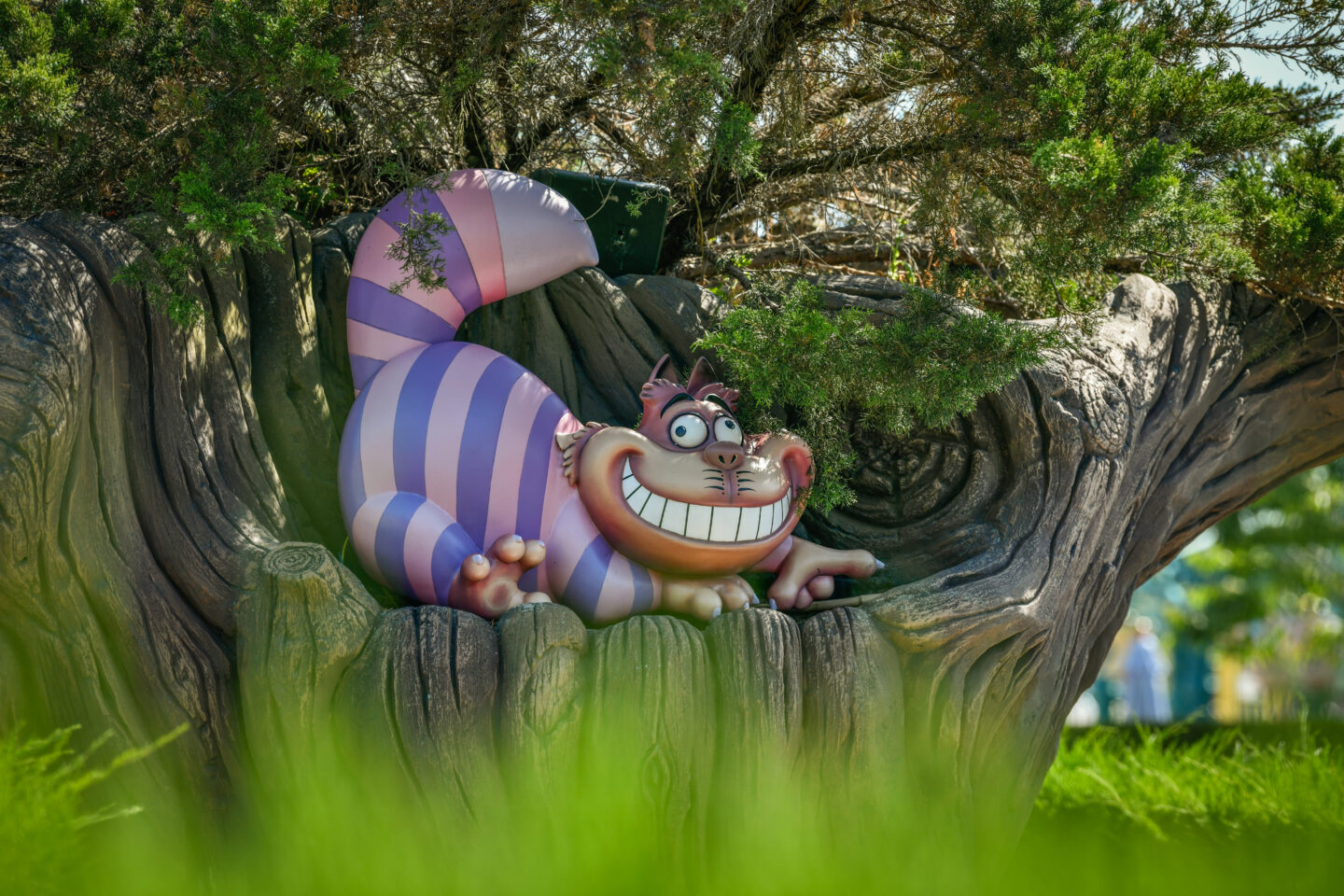 The Best Disneyland Park in One Day Visit
The first thing you should do on your day at Disneyland Park is arrive early. Arrive half an hour in advance for rope drop just because you don't want to arrive to a crowd before even getting through the gate.
Slow and steady wins the race. Pick out your top attraction picks before you arrive and go straight toward the one that is likely to see the longest wait times throughout the day.
That may mean taking either the left or right side arcades directly toward Frontierland or Discoveryland to make the best time.
Time Management VS Anxiety
Enjoy yourself in whatever you do. hurrying yourself and rushing your party will only increase anxiety and stress which could taint the experience.
It's a better approach to show up prepared and be methodical. Part of that means assuming that everything will take longer than it does.
In my experience, you can often get way ahead of the curve by proper forethought, but there is always something that drags you back, so that even if you think you are way ahead, things have a way of balancing out to keep you near your goal.
That means if you stay sharp, you can come out ahead, but likely it will be in small measure unless you sacrifice enjoying the moment to "experience" more.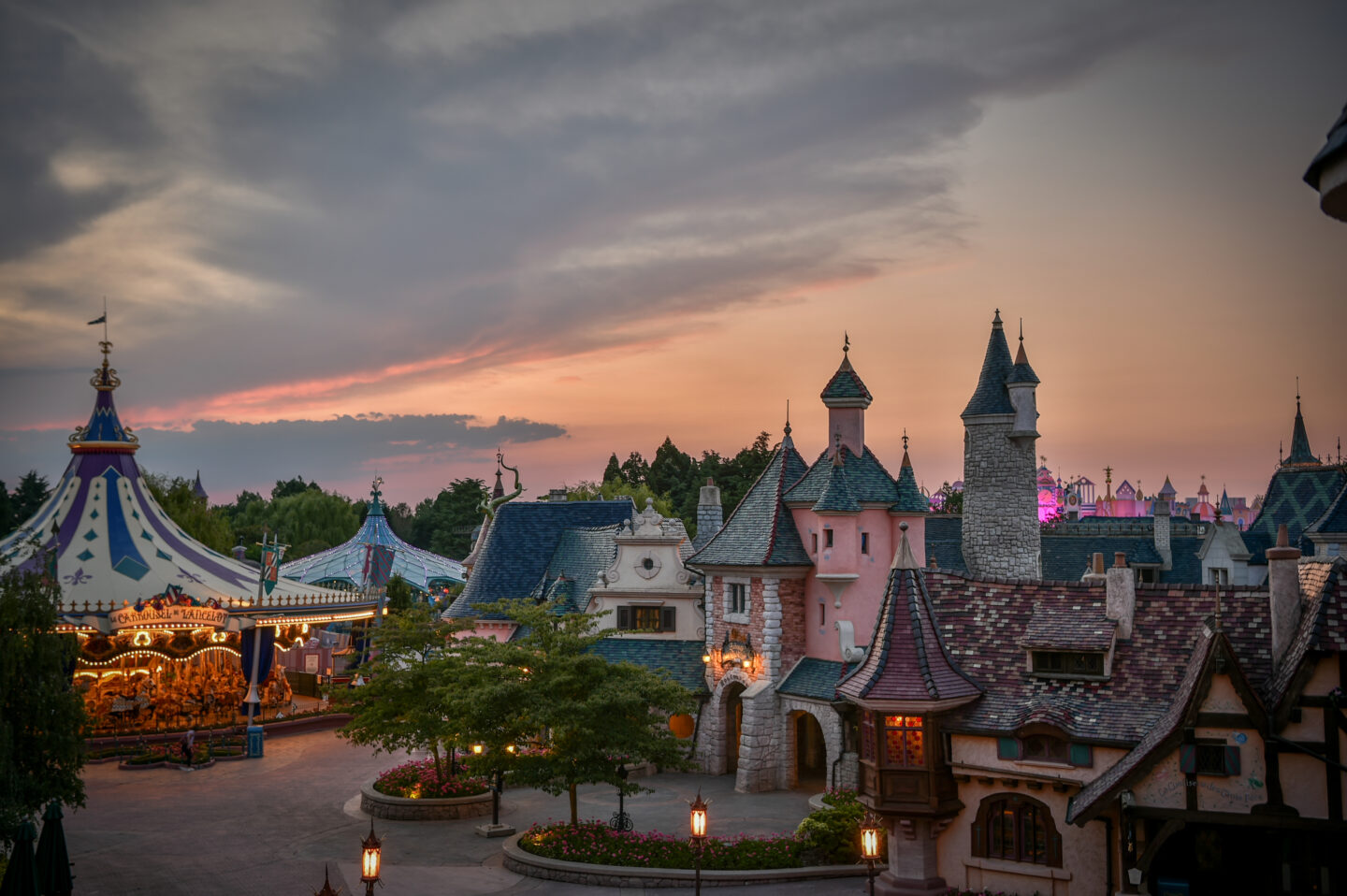 Navigating Disneyland Park
It doesn't really matter where you start or finish your day, but I prefer either Frontierland or Fantasyland.
If you have more than one day, I'd suggest devoting nearly a full day just to Fantasyland and take it in stride. With only one day, you should pick and choose the top attractions and activities you want from each land so that you can get to all of them.
From your first attraction onward, I recommend using the layout of the park to your advantage. Don't chase after short lines and waste energy running around.
Always concentrate on your immediate surroundings and have a path planned out that will take you efficiently through every area of the park.
Stay 'til the End
As a last piece of advice, I recommend that you stay all day, which is another reason that pacing yourselves is so important.
The best day at Disneyland is spent from start to finish so you can experience the magic of opening and closing. That means potentially escaping for a little bit midday and returning to the park in the early evening.
This also gives you another chance to experience Main Street U.S.A. before leaving the park a final time. Part of staying to the end includes the firework viewing at 9:00. Illuminations is a 20-minute spectacular best seen from Main Street U.S.A.
You can stake out a spot to the left or the right side of the plaza near Casey's Corner and Victoria's Home-Style Restaurant respectively if you want a good castle view. Town Square also provides good viewing areas for the skies above Disneyland Paris.
So, now you've seen it's entirely possible to visit Disneyland Paris in One Day, lets check out the Ticket options.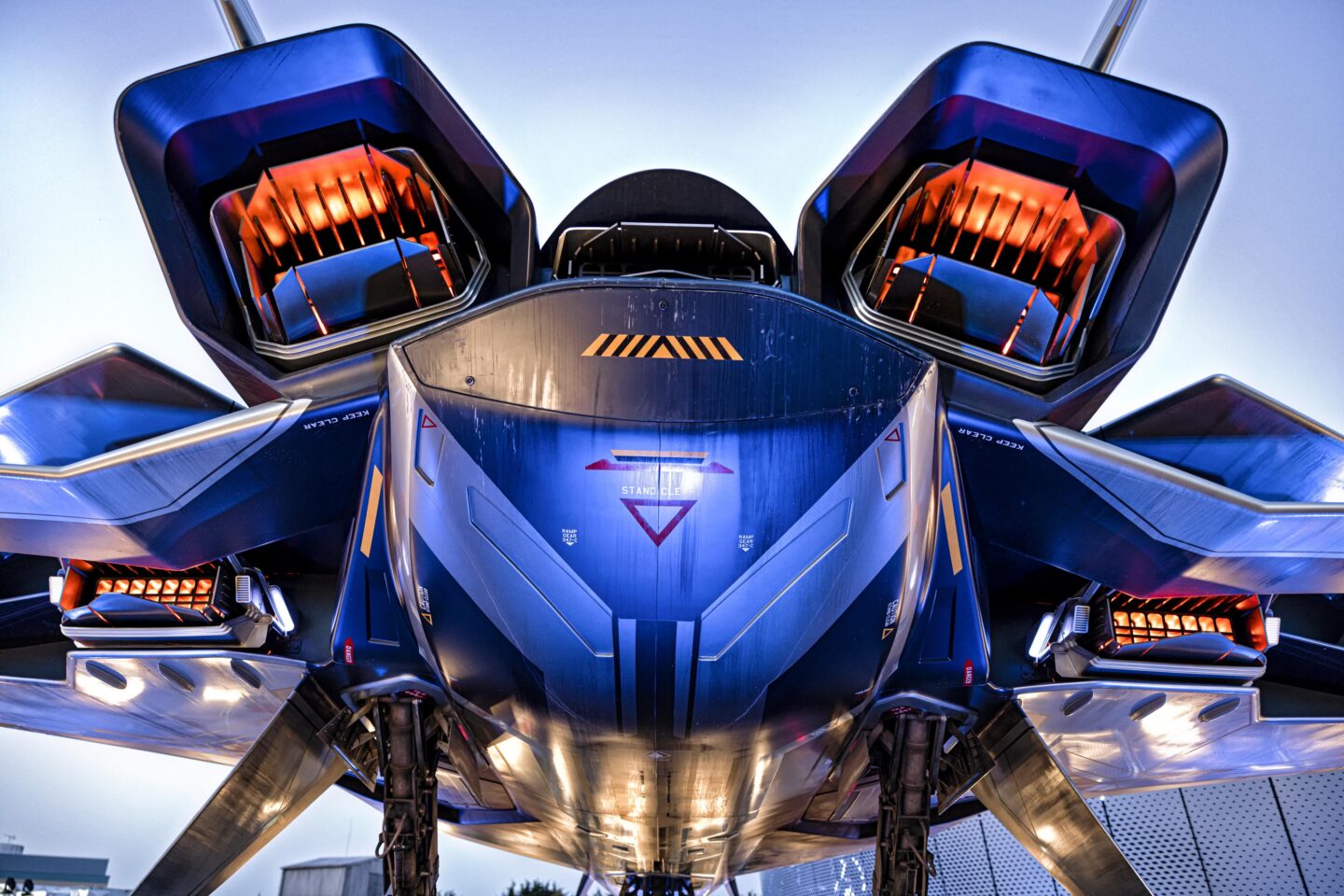 Disneyland Paris Ticket Options
Dated Tickets 1-4 Days – To take advantage of all the 30th Anniversary festivities, choose a 2 Park ticket that lets you enjoy the shows and entertainment at Disneyland Park and discover new Marvel Avengers Campus in Walt Disney Studios Park.
But it depends entirely which rides and parades you are wanting to see during your one-day visit.
This type of ticket works out the best value per day, if your plans change you can cancel for free up to 3 days before.
1 Day Undated Ticket – You can select up to six tickets, for adults and children. Children under the age of 3 can enjoy the Disney Parks, free of charge. You can choose from 1 or 2 Parks.
The tickets are valid for 1 year, so make a perfect gift for a disney fan.
Dated 1 Day With Shuttle – You can choose from 1 or 2 parks, the departure is from Paris, so perfect for anyone staying in the capital and considering a one day trip to Disneyland Paris.
If your plans change you can cancel for free up to 3 days before.
Due to high demand, the Disney Parks are already full on many dates.
To enter the Disney Parks, you must either have a dated ticket or register your visit date in advance if you have an undated Ticket or Annual Pass.
You can check back regularly to see availability on the website.
Please remember tickets are not on sale at the entrance to the Disney Parks.
Non-dated Tickets do not grant automatic entry to the Parks. You will be required to register your Ticket separately for the date selected on the dedicated online platform.
So, what are you waiting for, get booking those tickets and enjoy a One Day at Disneyland Paris, although I guarantee you will want to book and return there immediately!
Considering booking a Disneyland Paris Hotel but unsure which is the best one for you, check out their price estimate calendar and find the best deal for your family.