Planning a trip to Disneyland Paris and unsure where to stay?
There are so many amazing choices of accommodation, you'll be spoilt for choice.
There are some great hotels near Disneyland Paris, Campsites near Disneyland Paris and Disneyland Paris Hotels to choose from.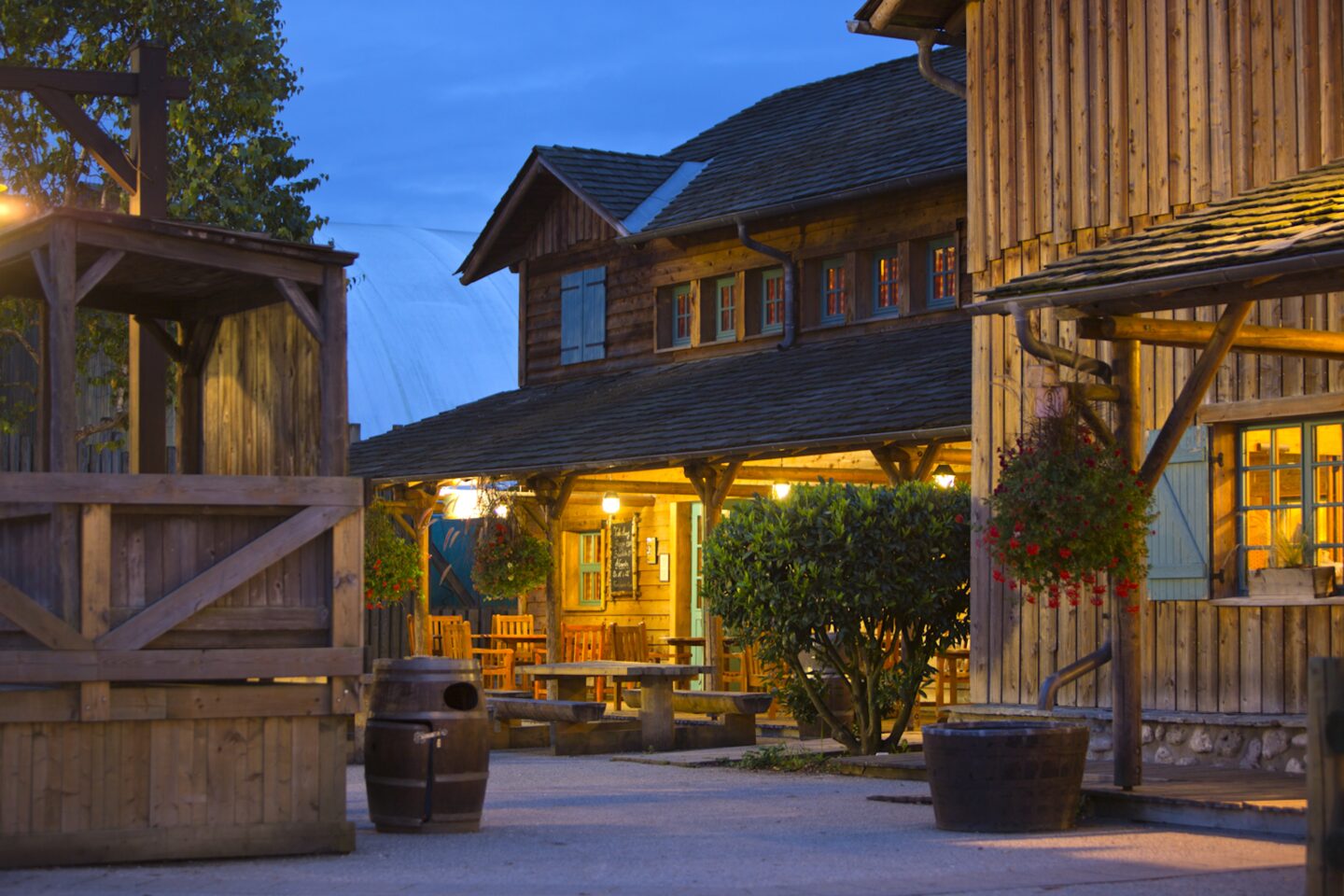 Staying At Davy Crockett Ranch
One of our favourites is Disney's Davy Crockett ranch, its a very family-friendly hotel that can accommodate up to six people in one log cabin, it is still classed as a Disney Hotel.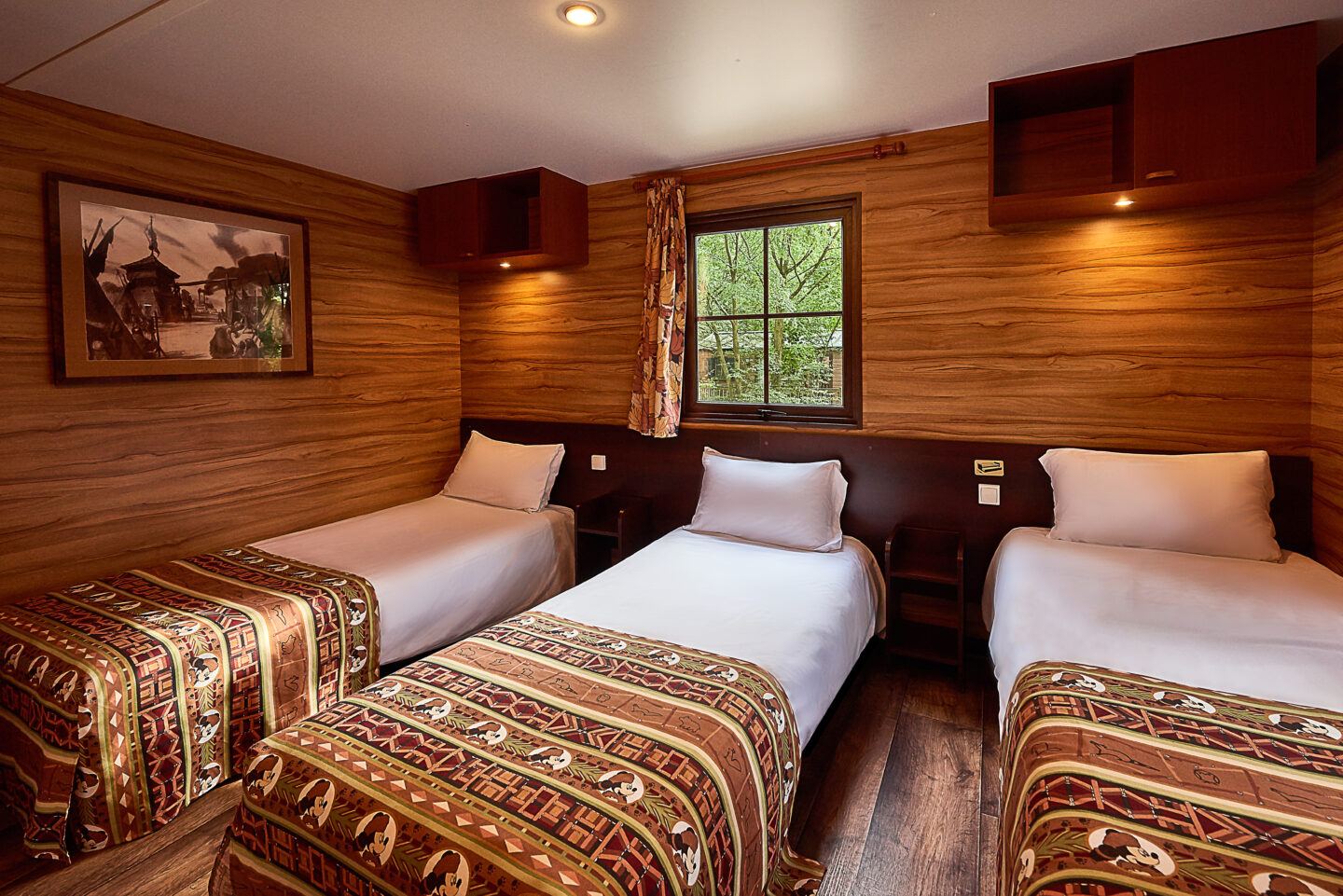 But it is slightly out of the way and you do need your own transport to be able to stay there, as there is no shuttle service to the park, so driving is the only option, but you do get free parking at the Disney Parks
It is an approximate 15 minute drive by car from Disney Davy Crockett Ranch to the Disney Parks, but it is still classed as one of the Disney Hotels so you still get Extra Magic Hours, but with the added bonus that the price of Davy Crockett Ranch is usually slightly cheaper than some of the other Disney Hotels.
Currently you can enjoy a Family Break for £91 per person, per night * which is actually cheaper than some of the UK holidays parks! 2 nights, 3 day ticket (Disney Davy Crockett Ranch & Ticket Package)- Pioneer Tribe Cabin
There is plenty of space for the whole family and is based on the deep forests of North America.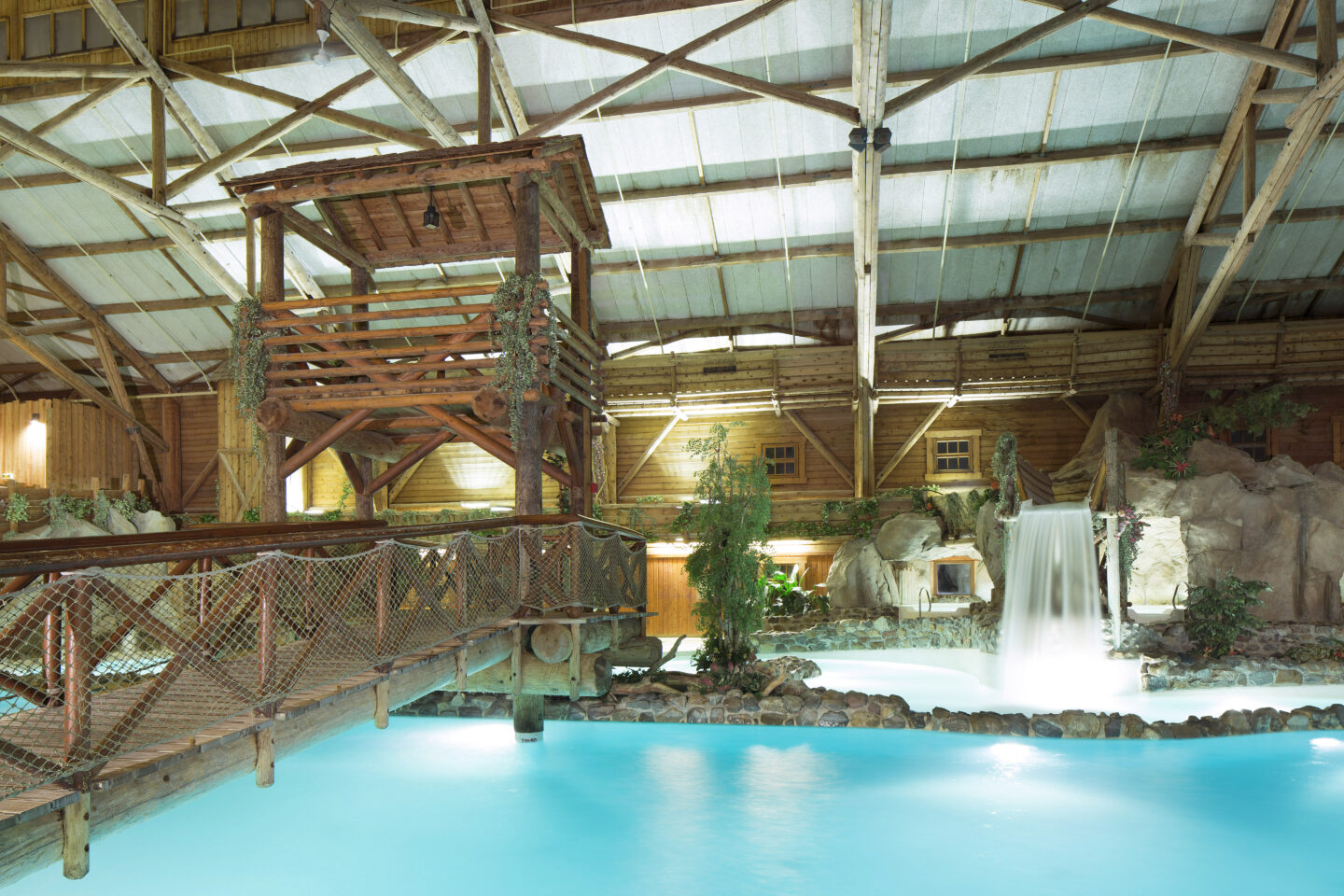 It has a heated indoor pool for the children to paddle in, when they're having a little break from the theme parks, water slides for the teens, or hot tubs for the adults to relax in, after a busy day in the parks, the Swimming pool opening hours are 9am-10pm.
If the children still have energy to burn, there's an outdoor Playground, Mini Golf, indoor tennis courts and plenty of games to play at the video game arcade.
For an additional fee, adventurous guests can also explore Davy Crockett's Adventure. This action-packed treetop adventure will have guests climbing, balancing, ziplining and more in order to navigate six exciting levels high in the trees.
This challenging course is designed to have something to offer to guests of all age groups.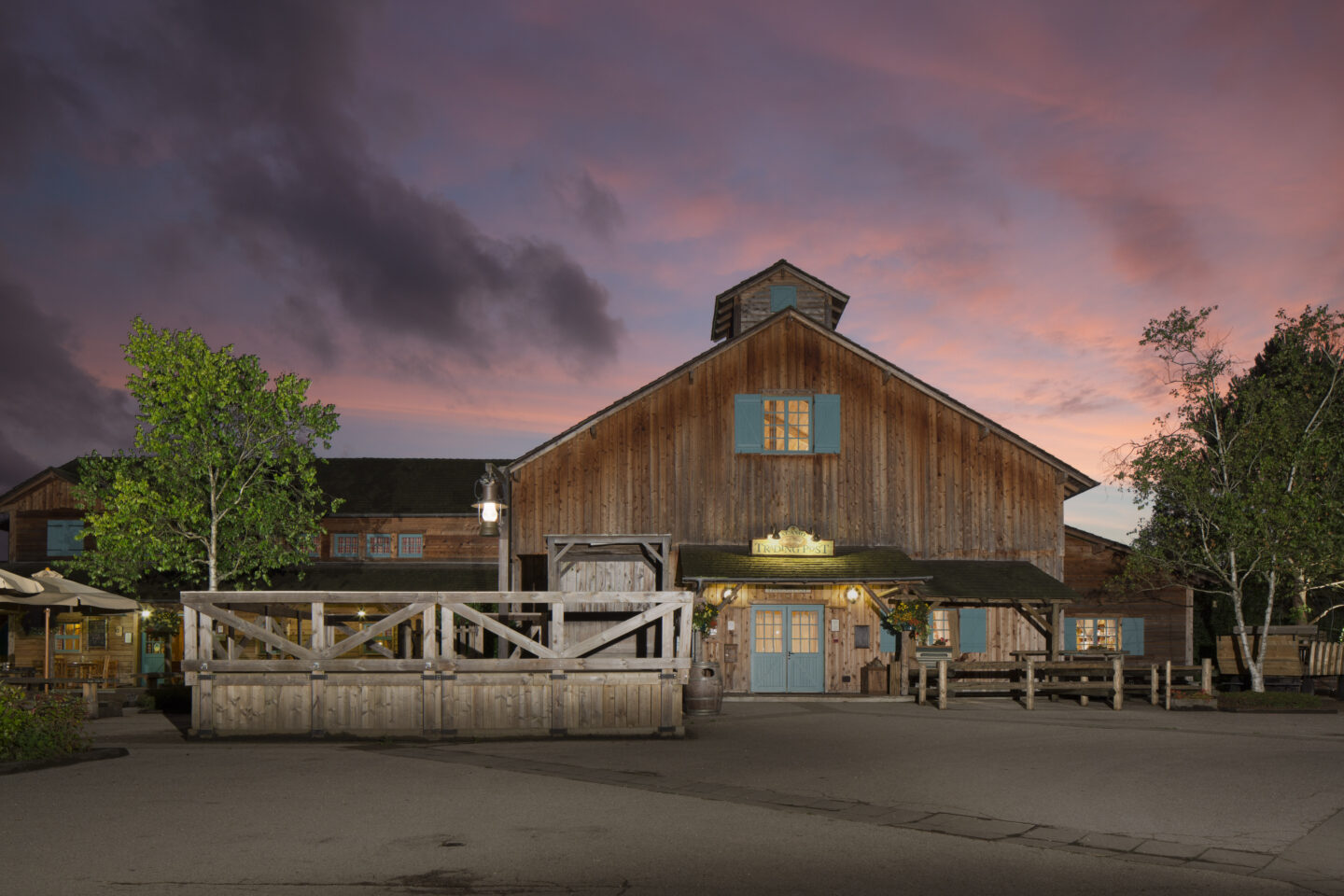 If you are planning on spending some of your time at Davy Crockett's Ranch, you can pick up supplies from the Alamo Trading Post, which is a supermarket and souvenir Gift Shop all in one, I still have a winnie the pooh person that we bought from there 7 years ago!
​You will feel right at home in your own forest bungalow, it comes complete with a kitchen, room for up to 6 people and a reserved parking space. Outside, you'll have a private deck with picnic table and BBQ area.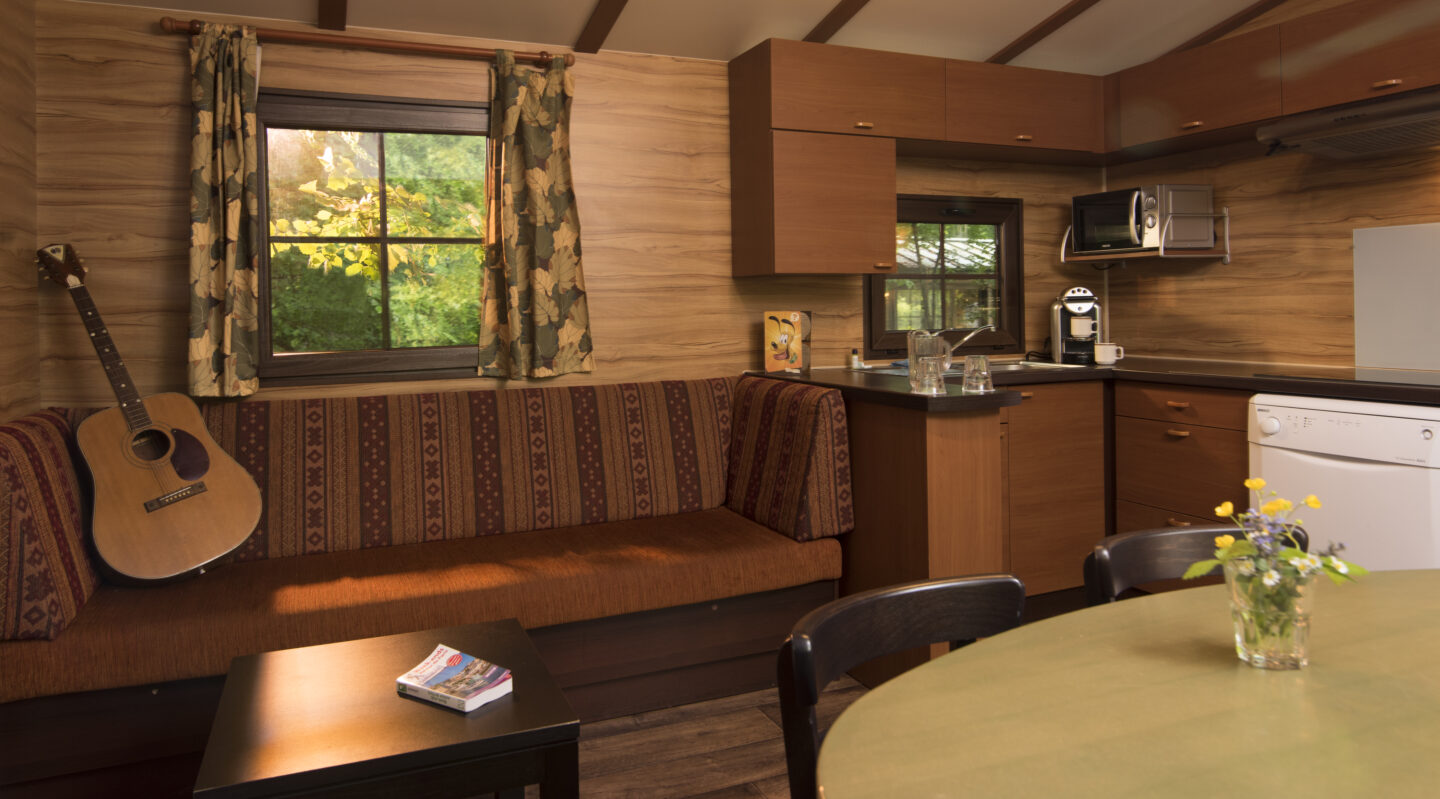 You can choose from Trapper Tribe Cabins surrounded by the forest in the heart of nature or the Pioneer Tribe Cabin located closer to the facilities but still in the peace and quiet of the forest. The current Family Break for £91 per person, per night is only available in the Pioneer Tribe Cabin.
There are different choices of sleeping arrangements, some have a double bed and four single beds, others offer a queen bed and bunk beds, some offer separate bedrooms, others have a pull out bed in the lounge.
Breakfast at Davy Crockett Ranch is a takeaway bag, which consists of cereal or pastries, milk, fruit cups, hot drinks and fruit juice.
If you are feeling hungry later in the day, you can pre-book on the app for a lunch or dinner at Davy Crockett's Tavern, this rustic, pioneer-themed table service location is decorated with oil lanterns lighting the room from the ceiling, mining picks on the walls, and other artefacts from around the time of the famous frontier explorer.
If you're looking for a spot where you can quench your thirst, head over to Crockett's Saloon.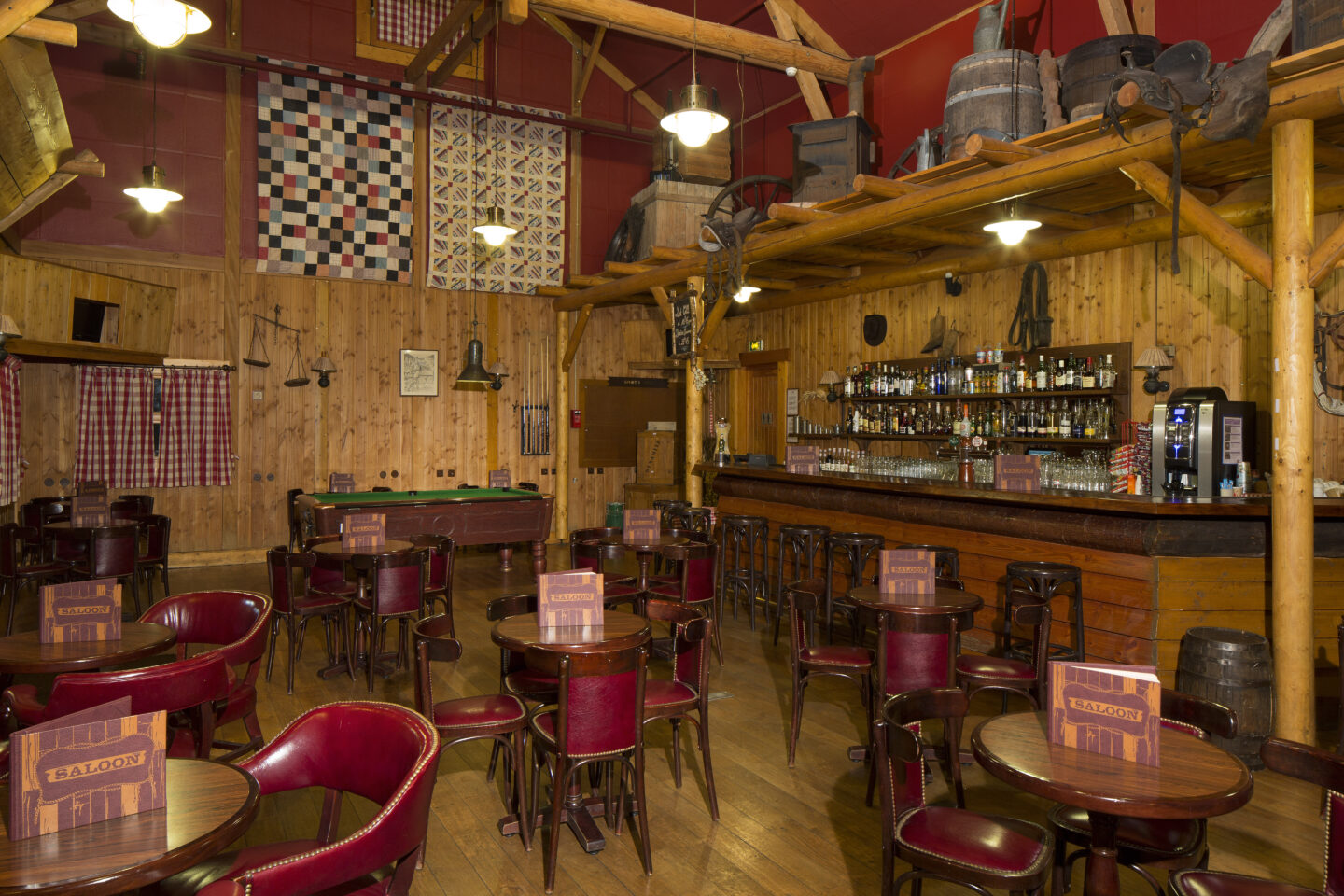 This rustic bar is the perfect place to go for a refreshing drink and a relaxing game of pool. You can also get Davy Crockett themed memorabilia here, so stock up on souvenirs before you leave.
Some people think that Davy Crockett Ranch is only a good choice for the warmer months, but we have stayed there in both December and April and it was lovely and had cosy accommodation, it felt very Christmassy in December with a large Christmas Tree and decorations everywhere.
September Highlights At Disneyland Paris
If you are considering visiting Disneyland Paris this month, be sure to check out :
TOGETHER : A PIXAR Musical Adventure
An original, immersive new production at Walt Disney Studios Park that will take you on a journey through the wonderful worlds of Toy Story, Monsters, Inc., Finding Nemo and many others.
Approx 30 minutes of live music, innovative choreography and theatrics, and appearances from many beloved Pixar characters!
Catch the return of this jaw-dropping night-time drone show lighting up the sky above Walt Disney Studios Park with all the might of the MARVEL Universe.
With state-of-the-art projections, pyrotechnics and up to 500 drones, it's a high-tech Avengers spectacular never seen before in any Disney Park. No hero will want to miss it.​
Head to Production Courtyard to experience the full force of this incredible show!​
So if Davy Crockett Ranch sounds like the place you'd like to stay for your Disneyland Paris Adventure, head over to the website for further details
* Average price calculated by dividing the package price of £722.04 by 4 people (2 adults + 2 kids aged 3-11 years old) and 2 nights. Price rounded up to the next pound. Friday arrivals on 12th, 19th, 26th January and 2nd February 2024 sharing a Pioneer Tribe Cabin at Disney Davy Crockett Ranch. Price example subject to change depending on time of booking. Limited availability at that price. Conditions apply.
Considering booking a Disneyland Paris Hotel but unsure which is the best one for you, check out their price estimate calendar and find the best deal for your family.