Tonight Neva and I were invited along to the opening night of Club Tropicana The Musical at Norwich Theatre Royal and it was AMAZING!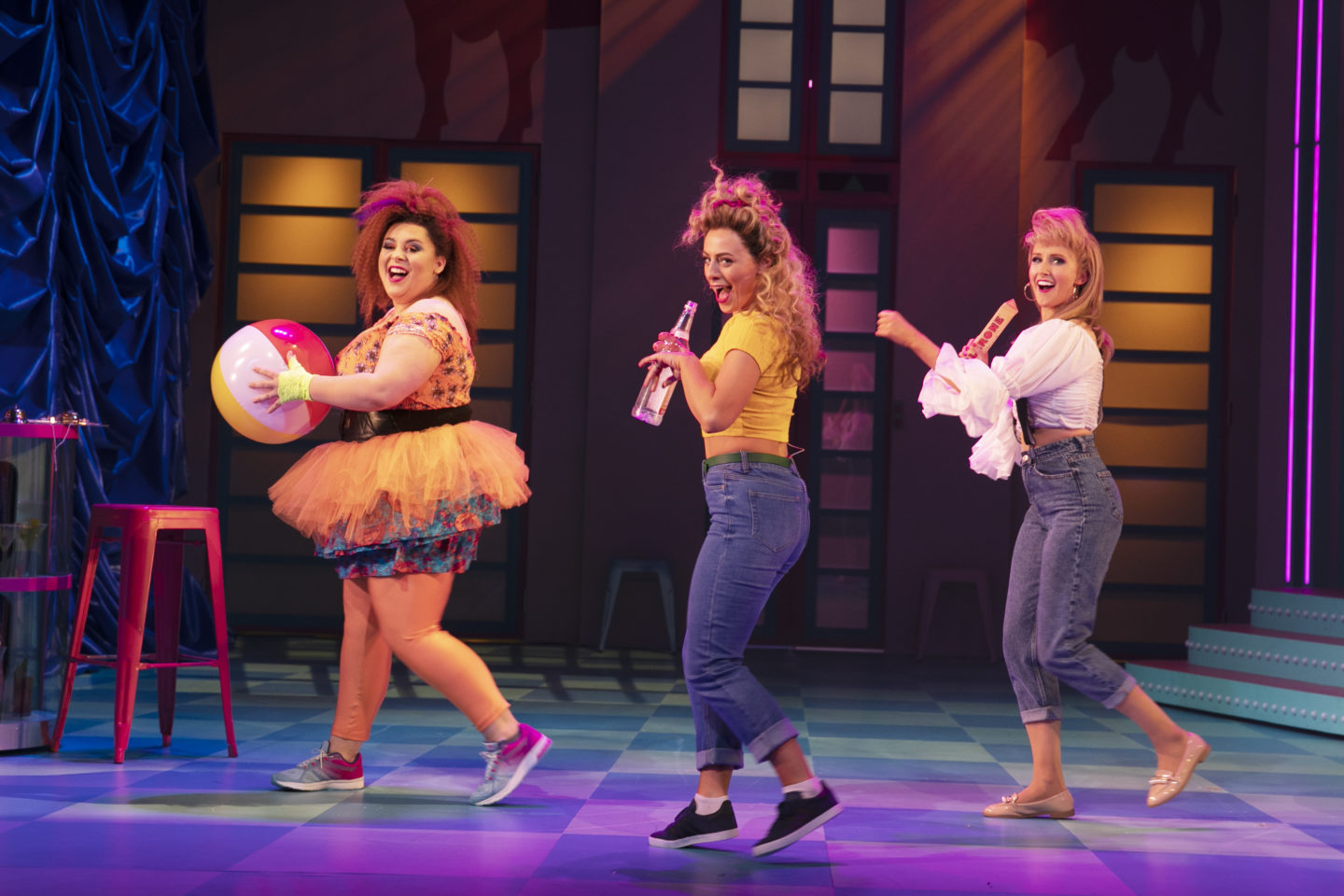 This is what you can expect this week at Norwich Theatre Royal
'Take a trip back to the electric 80s and embark on a summer of love and smash-hit classics!

Welcome to the Club Tropicana Hotel- the 1980s answer to Love Island- where the drinks are free and the whole family is invited to join the ultimate holiday musical, celebrating all that we love about the 80s.
Set to the most iconic pop anthems of the era, performed live on stage, including: JUST CAN'T GET ENOUGH, TAKE ON ME, THE LOOK OF LOVE, GIRLS JUST WANNA HAVE FUN, RELAX and many more!
Book your first-class ticket today to see the feel-good musical of the year.'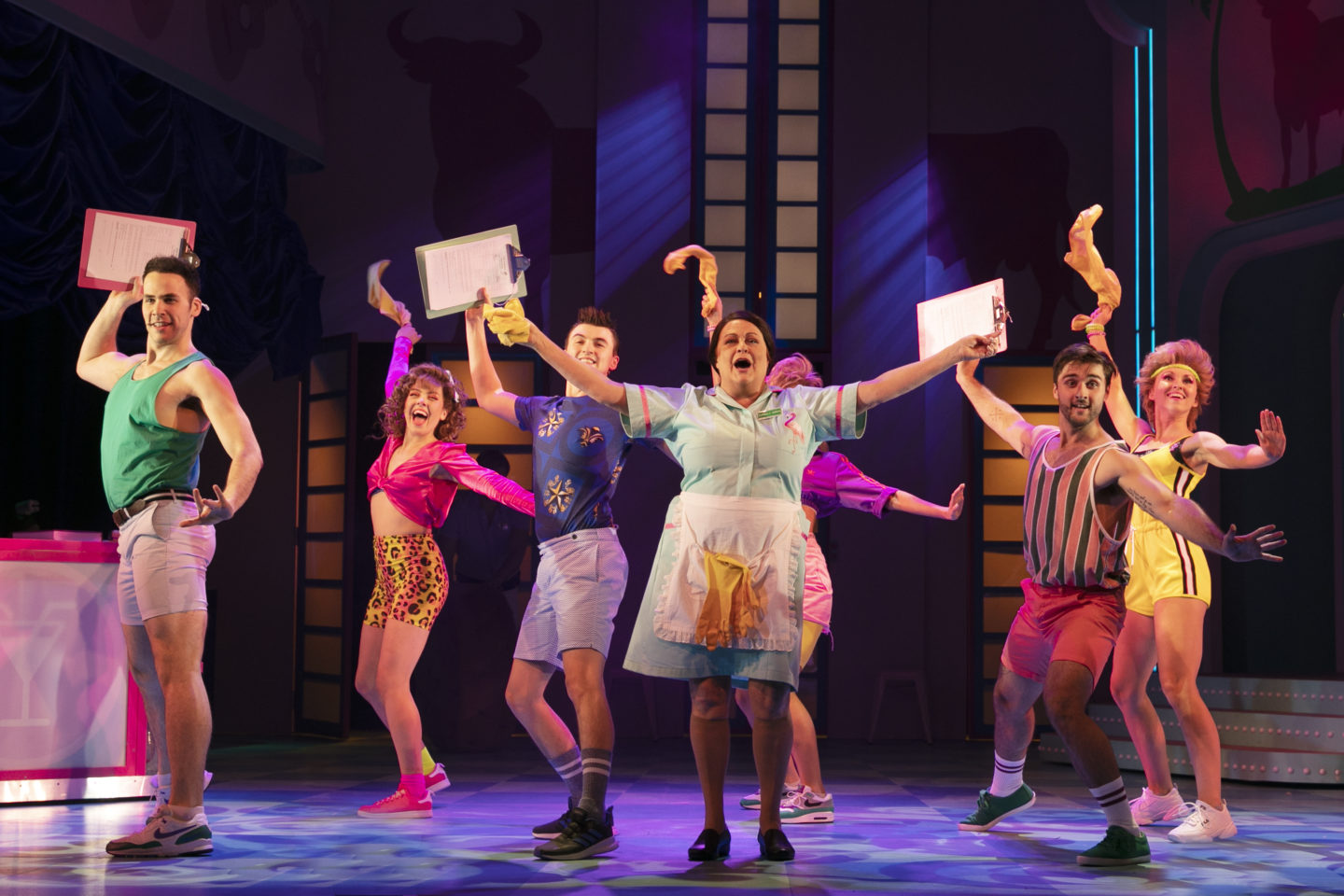 If like me, you are a huge fan of 80s pop then this show is definitely for you, from the New Romantics to Eurovision winners, this show has the ultimate 80's playlist.
The entire cast were fabulous, but the outstanding winners for me were Joe McElderry as Garry the entertainments manager, who was funny, chirpy, lovable and an amazing singing voice with that gorgeous Geordie accent and Kate Robbins as Consuela the cleaner, the entire house was roaring with laughter at Kate's character and the role gave her plenty of scope to show off her amazing talents as a singer and an impressionist.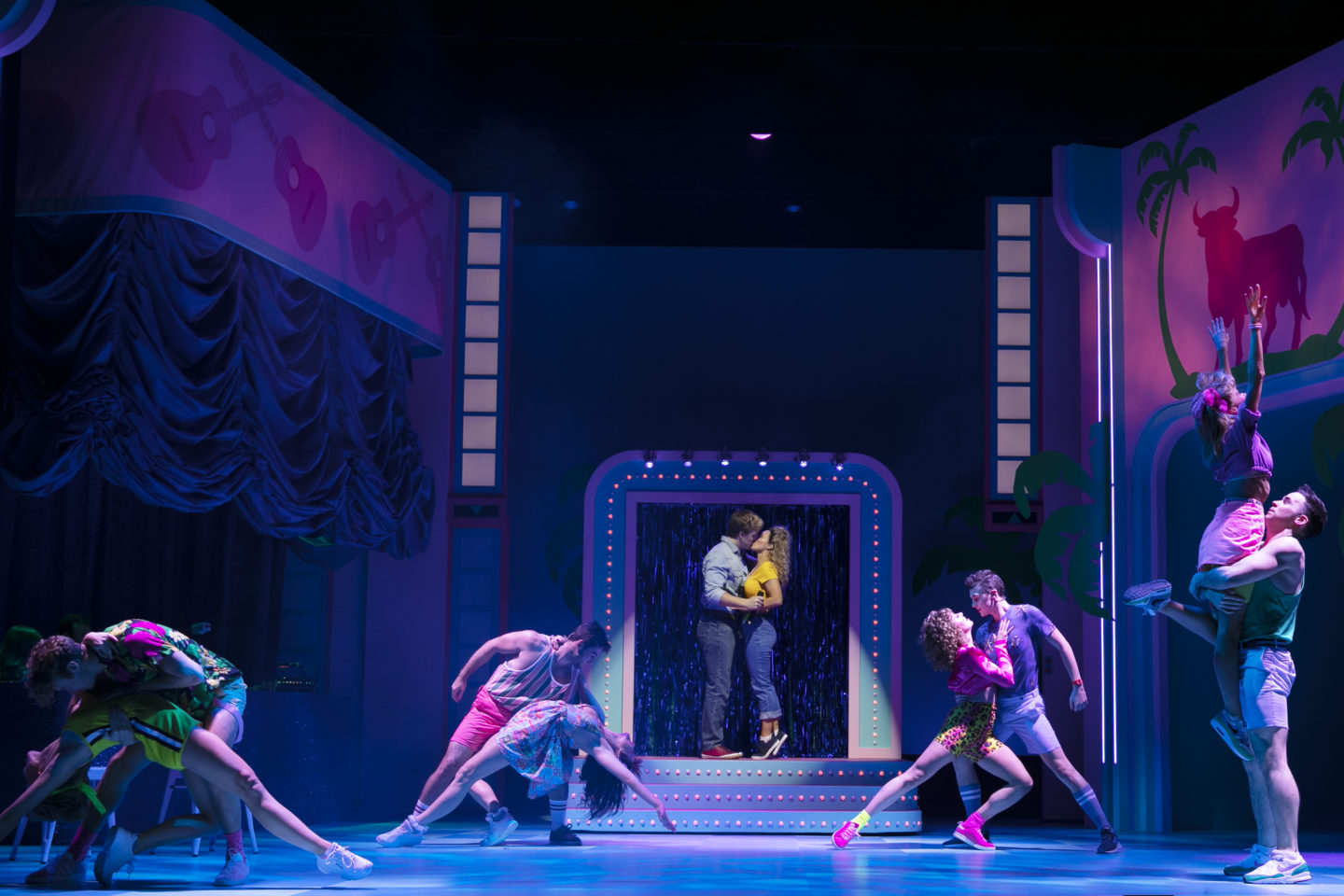 Club Tropicana The Musical
The story begins with Lorraine (Karina Hind) and Olly (Cellen Chugg Jones) on their wedding day, when they decide not to go ahead with their plans, but somehow still manage to end up on the honeymoon at the same time, accompanied by their pals.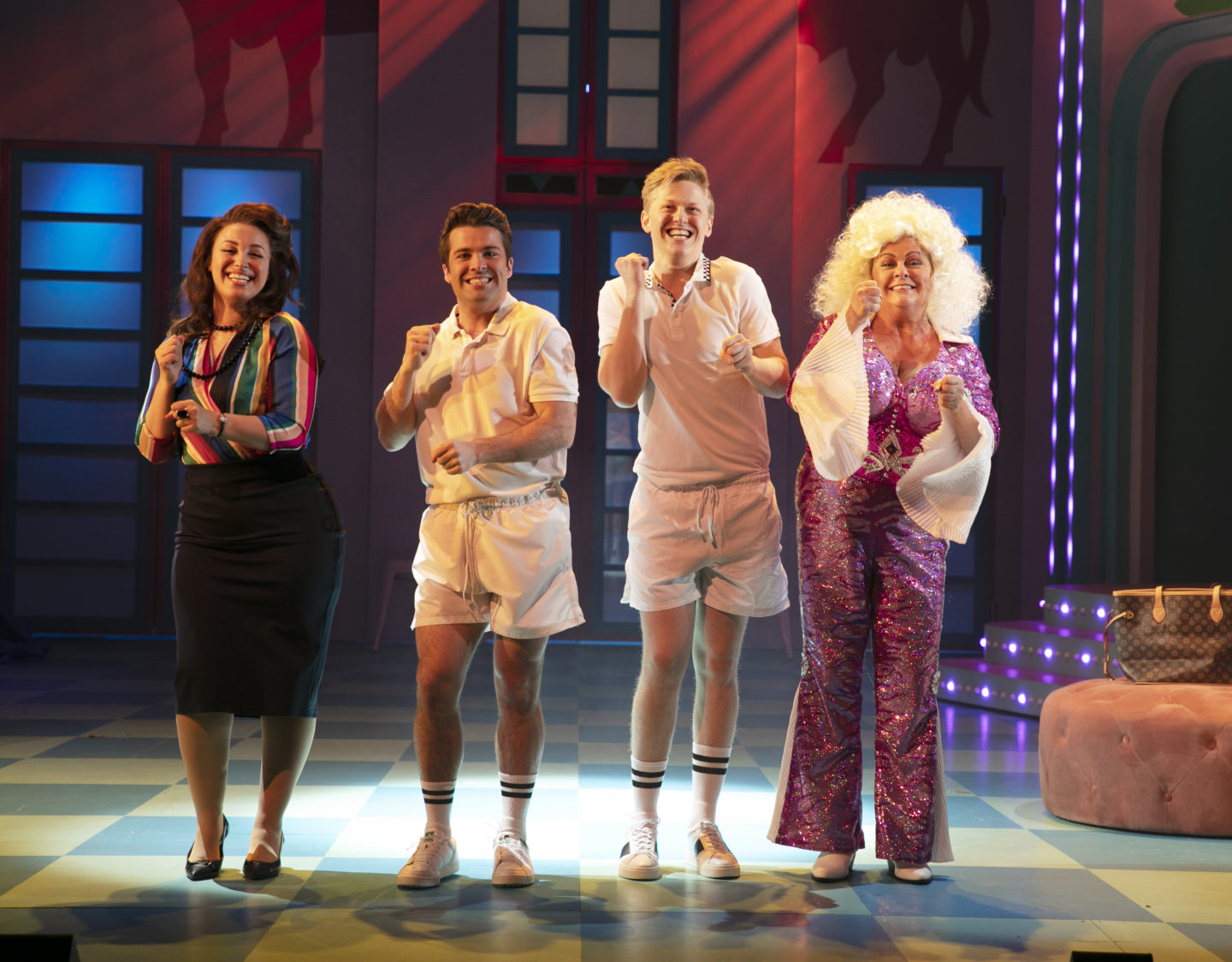 At the same time the hotel that they are supposed to be honeymooning at has some problems of it's own, with fake guests and hotel inspectors, run by Robert (Neil McDermott) and Serena (Amelle Berrabah) who laos have a love story of their own to tell, culminating in some hilarious scenes, that I won't spoil for you, (or the union jack underpants) but I would urge you to get on the phone and book tickets.
Joe McElderry had the entire audience on their feet within a few minutes of being on stage, and the clapping, foot stamping and singing/dancing continued throughout the show, culminating in the entire place erupting for some groovy 80s tunes.
If you are looking for a fantastic way to spend a February evening then book now on 01603 630000 or online
Performances are taking place Tuesday, Wednesday, Thursday and Saturday at 7.30pm
Two performances Friday evening at 5pm and 8.15pm
And a matinee on Saturday 2nd March at 2.30pm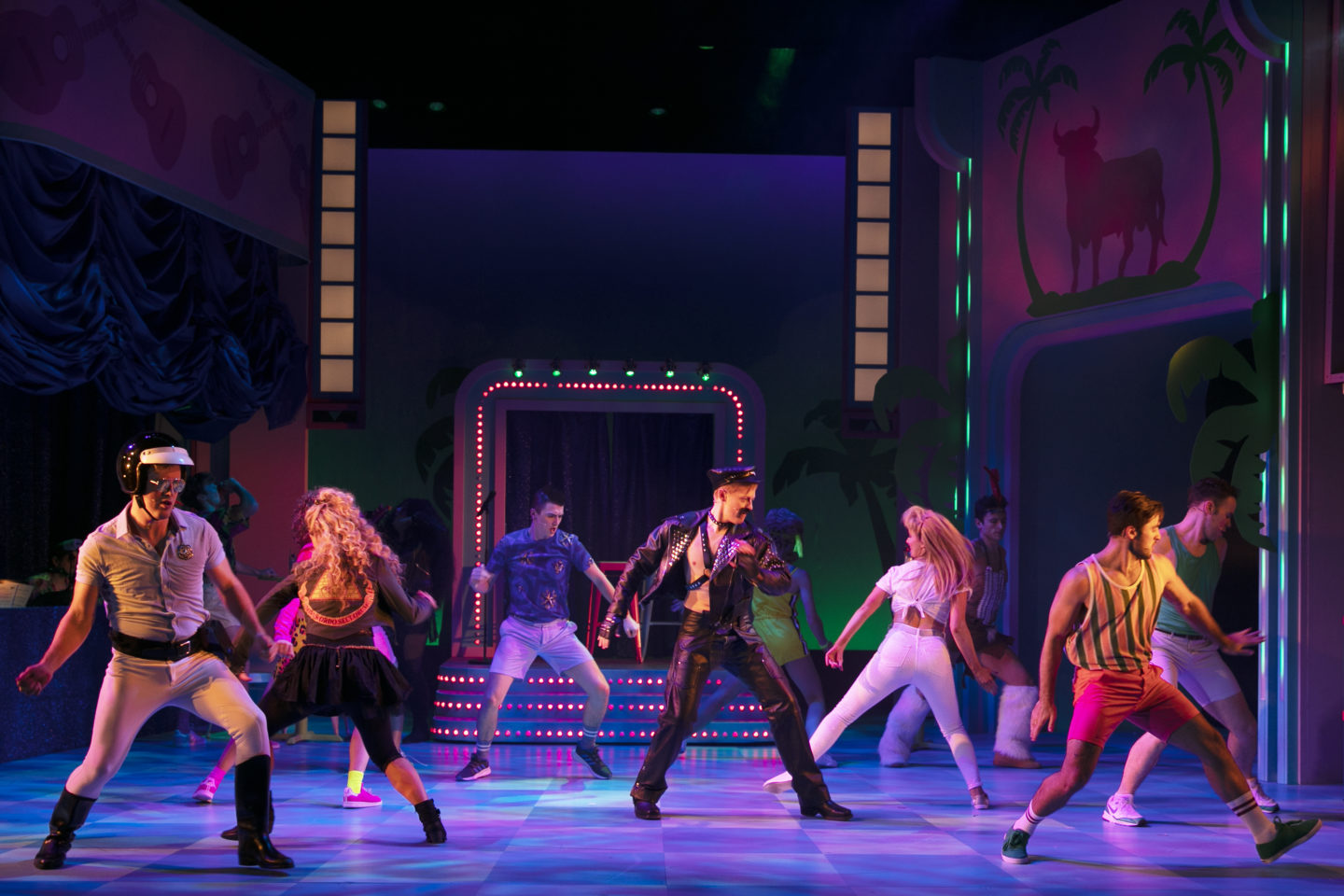 If you are not local to Norfolk, don't panic, this fabulous show is touring the UK, you can check out the tour dates and see if this 80s pop fest is travelling your way, if it is BOOK YOUR TICKETS!!
Looking for another fab musical extravaganza check out The Band