Best Beaches in England.
England is one of those places that you associate with big cities. You have London, Manchester, Liverpool, and Birmingham. But many don't usually associate it with beautiful coastlines unless they are talking about the popular Cornwall or Devon areas. However, England is a vast part of the UK and has many beautiful coasts for you to explore. It is growing in popularity for a staycation, and many more people are exploring what they have on their doorsteps. 
Heading to the coast is a great way to spend some time with the family, and whether you are holidaying in the UK and looking for some great beaches that are safe for your children or just want to enjoy a day out and do something a little different, England has a beach for it. With so many people flocking to the UK's shorelines I thought it would be a good opportunity to share with you some of the best beaches in England that are perfect and safe for families. So let's get to it.
15 Of The Best Beaches in England
Best Beaches North West England
The North West of England is usually associated with the powerhouse cities of Manchester and Liverpool. It might not usually be your first choice when it comes to thinking about beaches, but there are some amazing coasts and shorelines perfect for families to explore. It has some wonderful places, perfect staycation options, and lots of things to see and do. Here is a selection of some of the best family-friendly beaches in the area.
Silverdale – Morecambe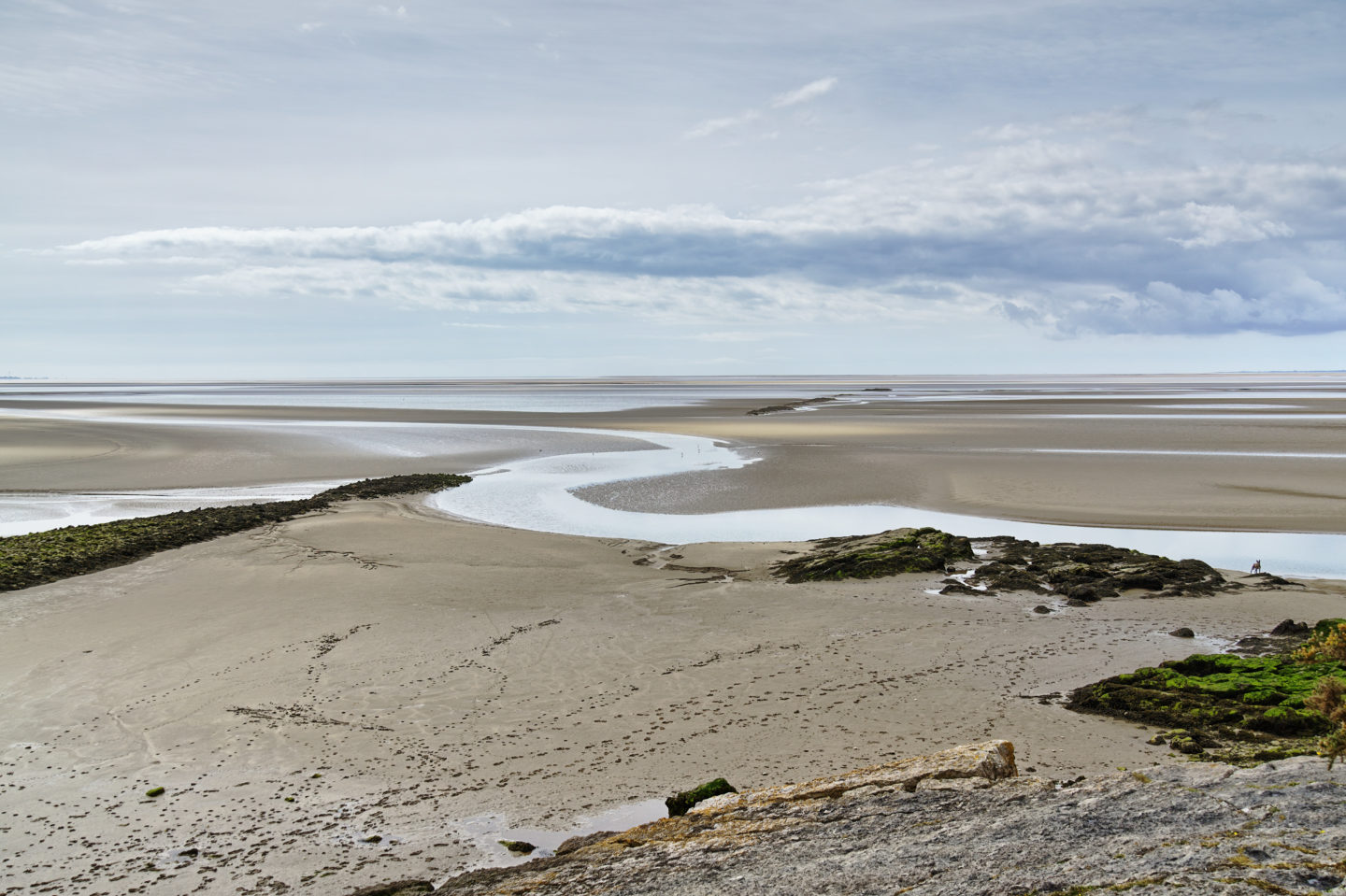 Just above Morecambe on the edge of Cumbria, you will find Silverdale. It is a rugged beach where you can explore the rocks and low cliffs. This makes it the ideal location to consider if your family loves to explore rockpools and enjoy coastal walks. However, just make sure you avoid heading too far out to the sea when the tide is out as it is an area known for quick tides and quicksand. It is a lovely place for the family to enjoy some of the best-loved beach activities.
Formby Beach – Liverpool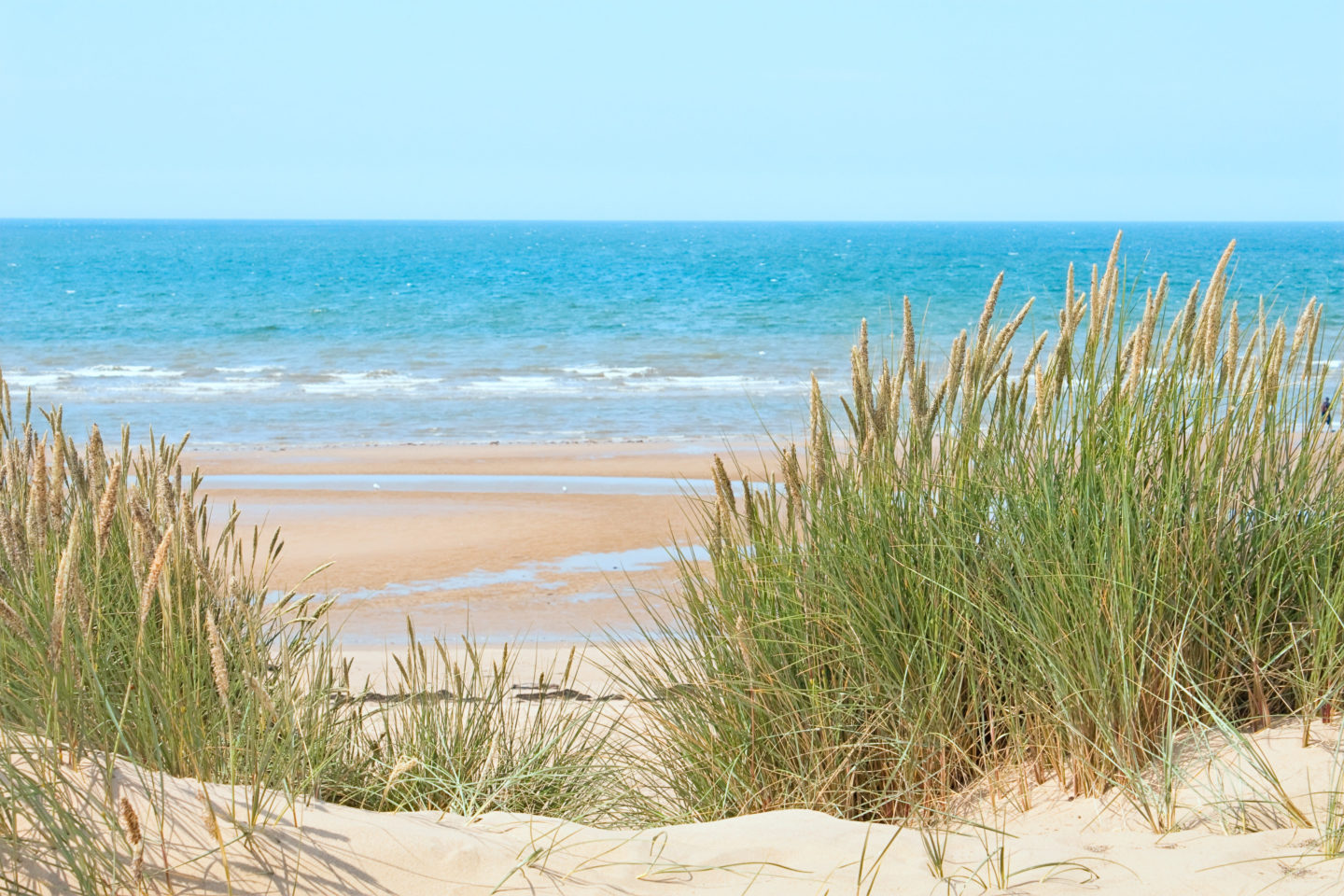 If you were looking for one of the best beaches in the North West then Merseyside is the place to be. Formby Beach is a national trust location and is simply stunning. With vast open white sands, sand dunes, and also a wooded area to explore there is a lot to see and do. It is the perfect place for families to spend the day enjoying the surroundings and the vast stretches of white sandy beaches and paddling in the sea. The perfect location for a family young or old.
Blackpool South Beach – Blackpool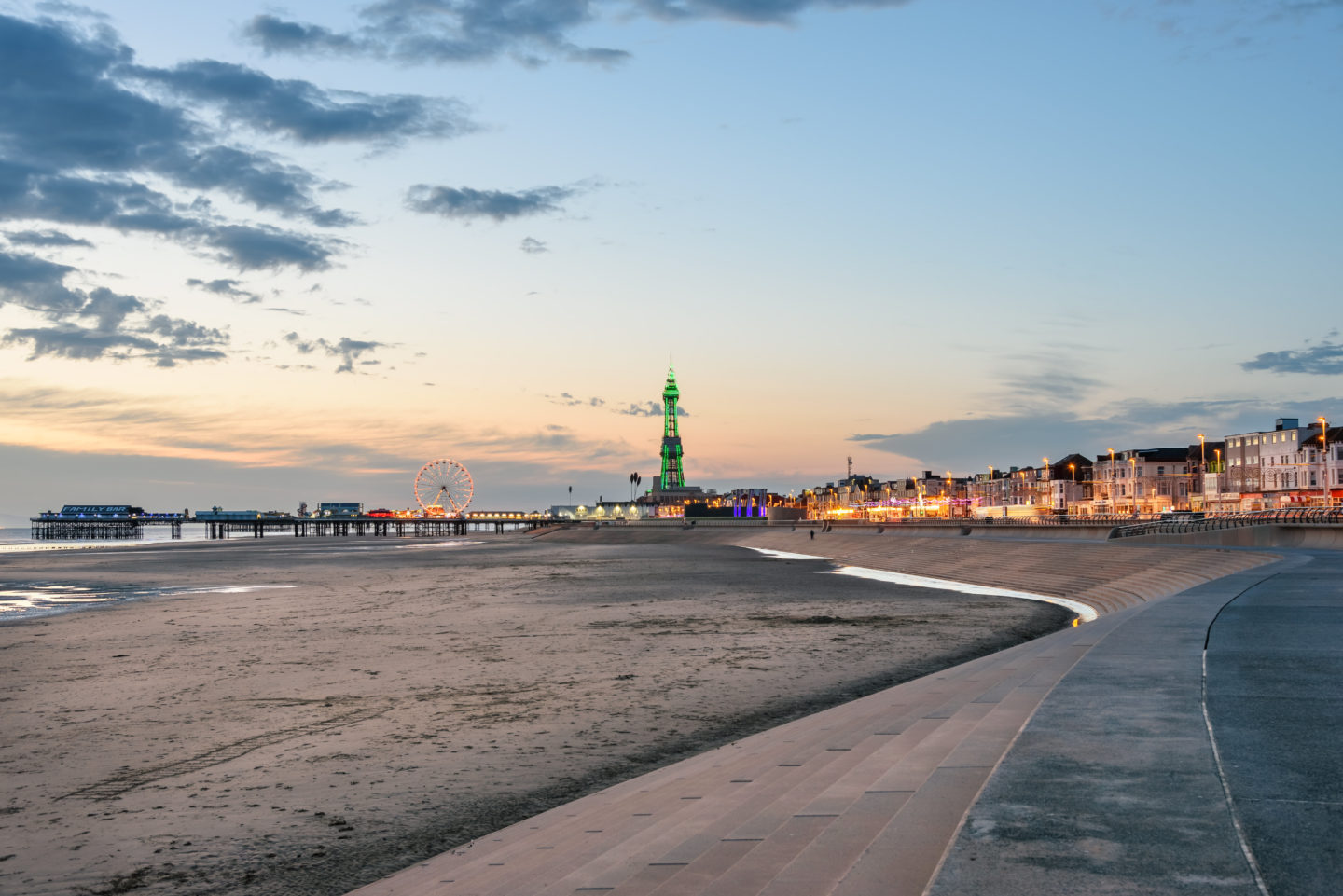 You can't discuss Northern beach locations without talking about Blackpool. One of the most iconic seaside resorts in England with piers to experience, and plenty of attractions to see and do. It is the ideal holiday resort with lots to do for the family. From piers and promenades to donkey rides and building sandcastles. It is what you imagine a family day out by the sea to be.
Best Beaches North East England
The North East is a fantastic part of the country. Newcastle is a bustling city with plenty to see and do. However, this part of the coast is one not to be missed. With locations like Whitby and Scarborough, it might already be a coastal area that you are familiar with. However, there is more to the area than you might realise. So here are some of the best beaches in the North East of England.
Scarborough Beach (South Bay) – Scarborough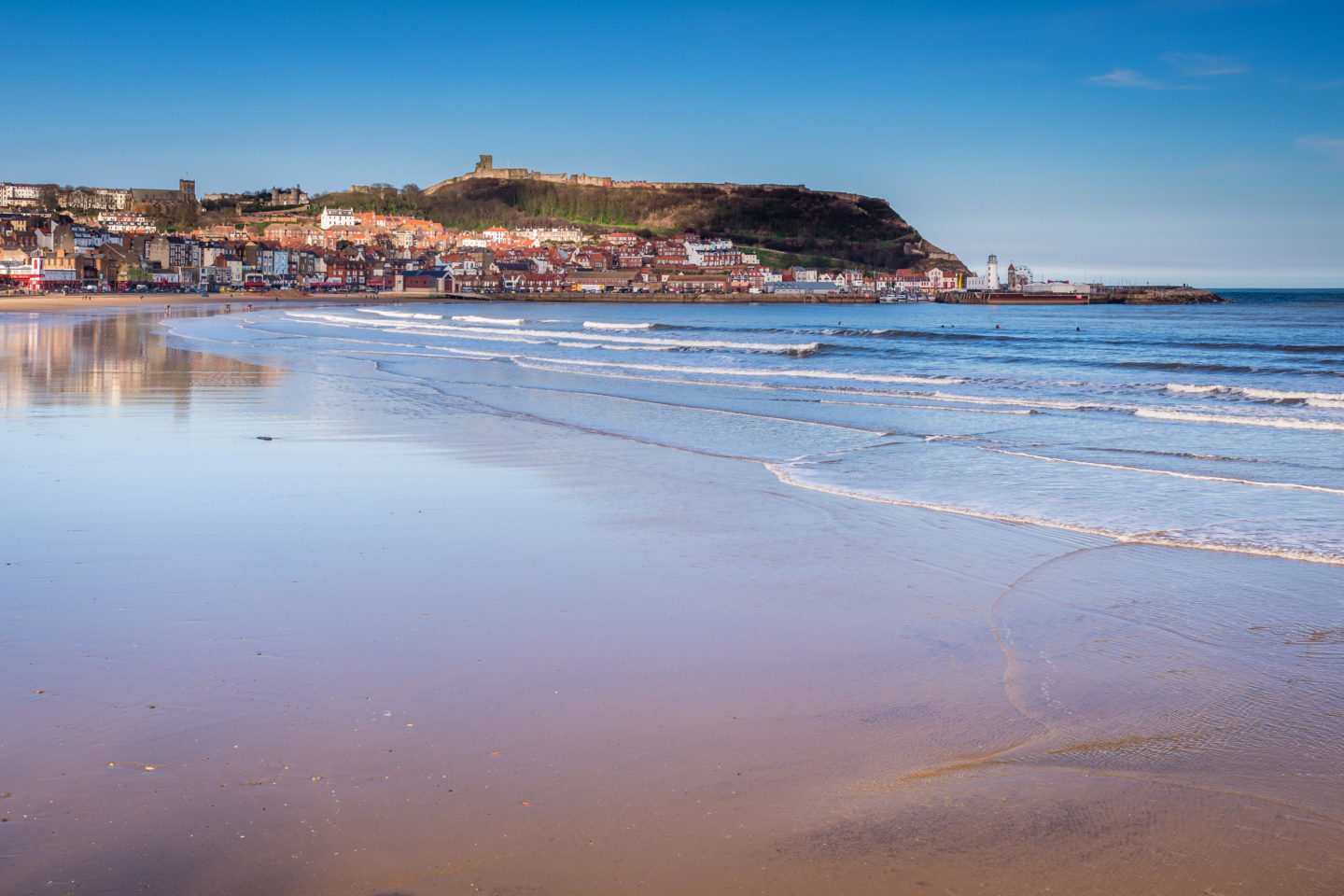 It is one of the UK's best-loved seaside resorts for families and the beach is fabulous. A fantastic expanse of white sands with a bustling town on the cusp of it, a great place to visit. It is a typical location where there is plenty of room for the family to relax and spread out, enjoy the sand and sea and everything that comes along with a visit to the sea.
Saltburn Beach – Saltburn-By-The-Sea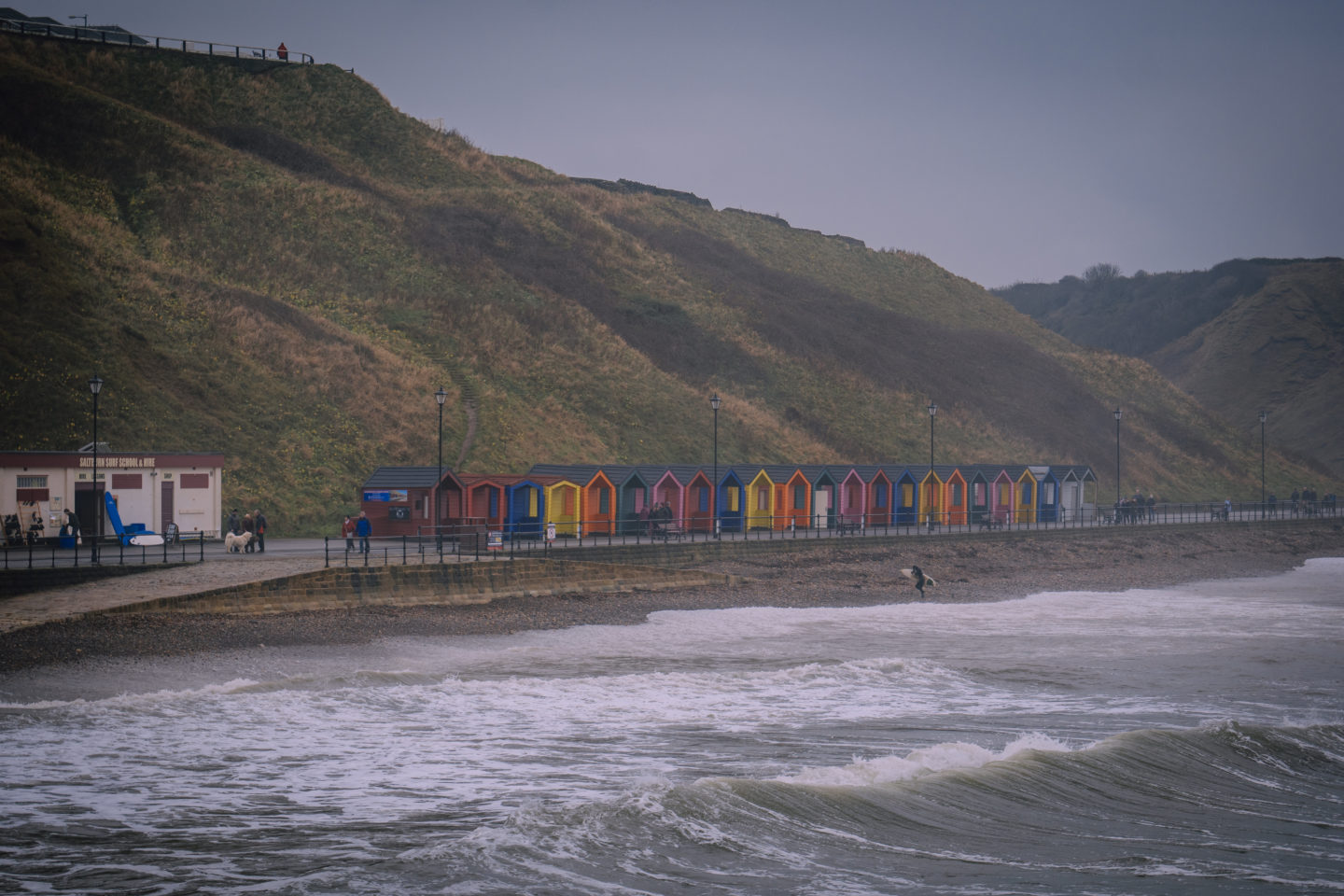 This is a seaside location that is rich in history and has a lot to offer. There is a beautiful pier, that is unfortunately only half its original size due to a few disasters, and also the cliff tramway. It is a shingle and sandy beach which does give you the best of worlds in terms of being family-friendly. The sea doesn't have too much swell on good weather days so you can enjoy paddling in the ocean and allowing the kids to enjoy the waves.
Whitby Bay – Whitby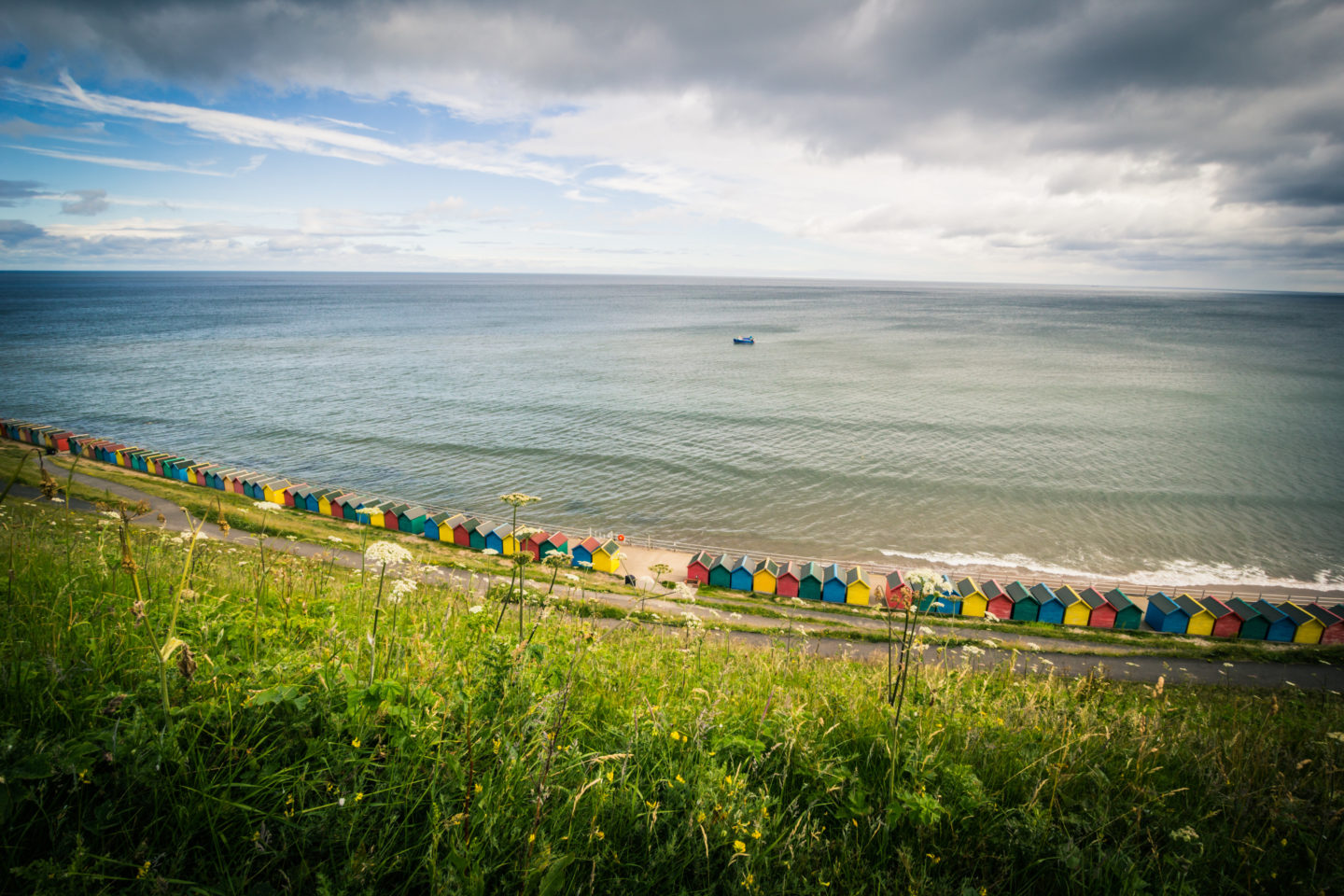 With colourful beach huts and a vibrant town to support it, Whitby Bay is one of those places that isn't as busy as other coastal areas in the North East, but that doesn't mean it is lacking in charm and character. A great find and lovely beach in the area perfect for families.
Best Beaches East Anglia
The East coast has much to offer, but one of the most iconic destinations to visit, especially for beaches, is Norfolk. It is a fantastic location for a holiday in England, but while you may be familiar with some popular beaches, here are some of the best ones that you will find in the area:
Horsey Beach – Norfolk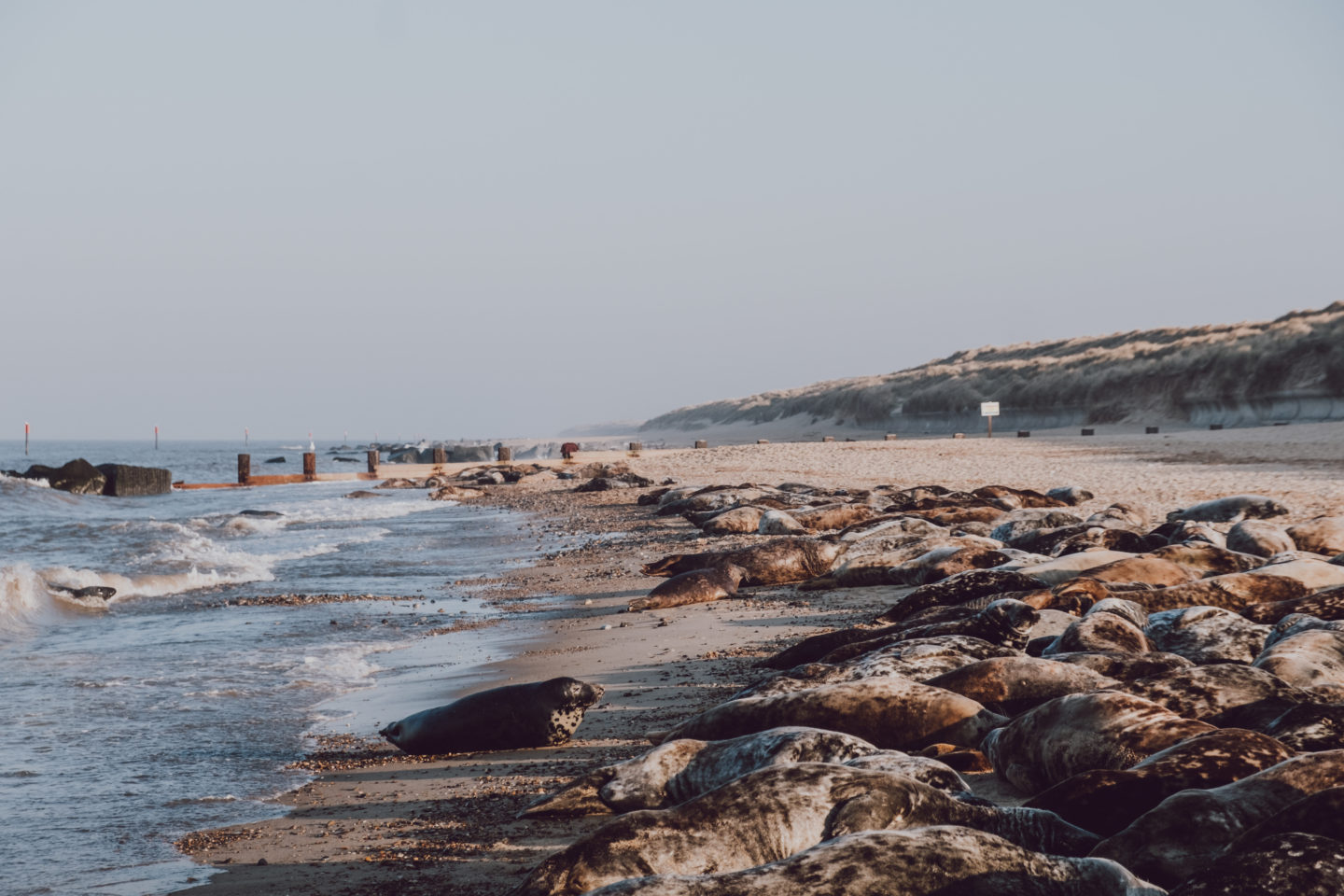 Horsey beach is a wild and unspoilt stretch of coast where you may be lucky enough to spot some incredible sea life. Grey seals frequent this beach making it an incredible find for anyone who loves to explore. Wonderful more adventurous families who like to explore and post new things. It is one of those beaches that is stunning but quiet, even in the summer months, but if you are visiting don't forget to keep your distance from the seals.
You can read more about Seals in Norfolk
Cromer Beach – Norfolk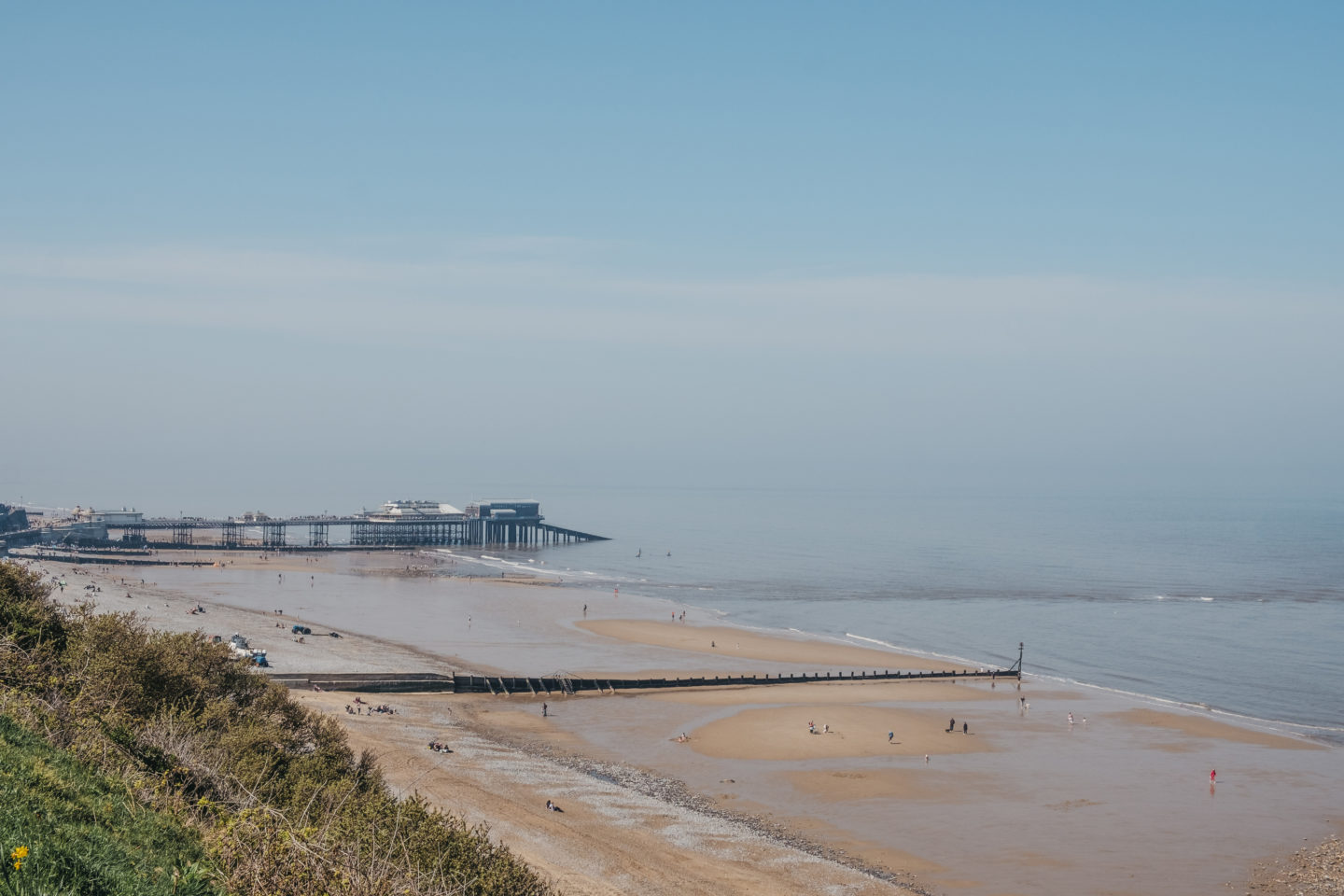 Cromer is a traditional Victorian seaside town and is definitely worthy of a visit if you are in the area. It has a beautiful beach and is a lovely location to visit. It is a lovely place to visit if you are planning a holiday as the beach is safe and friendly for children to use.
Hunstanton Beach – Norfolk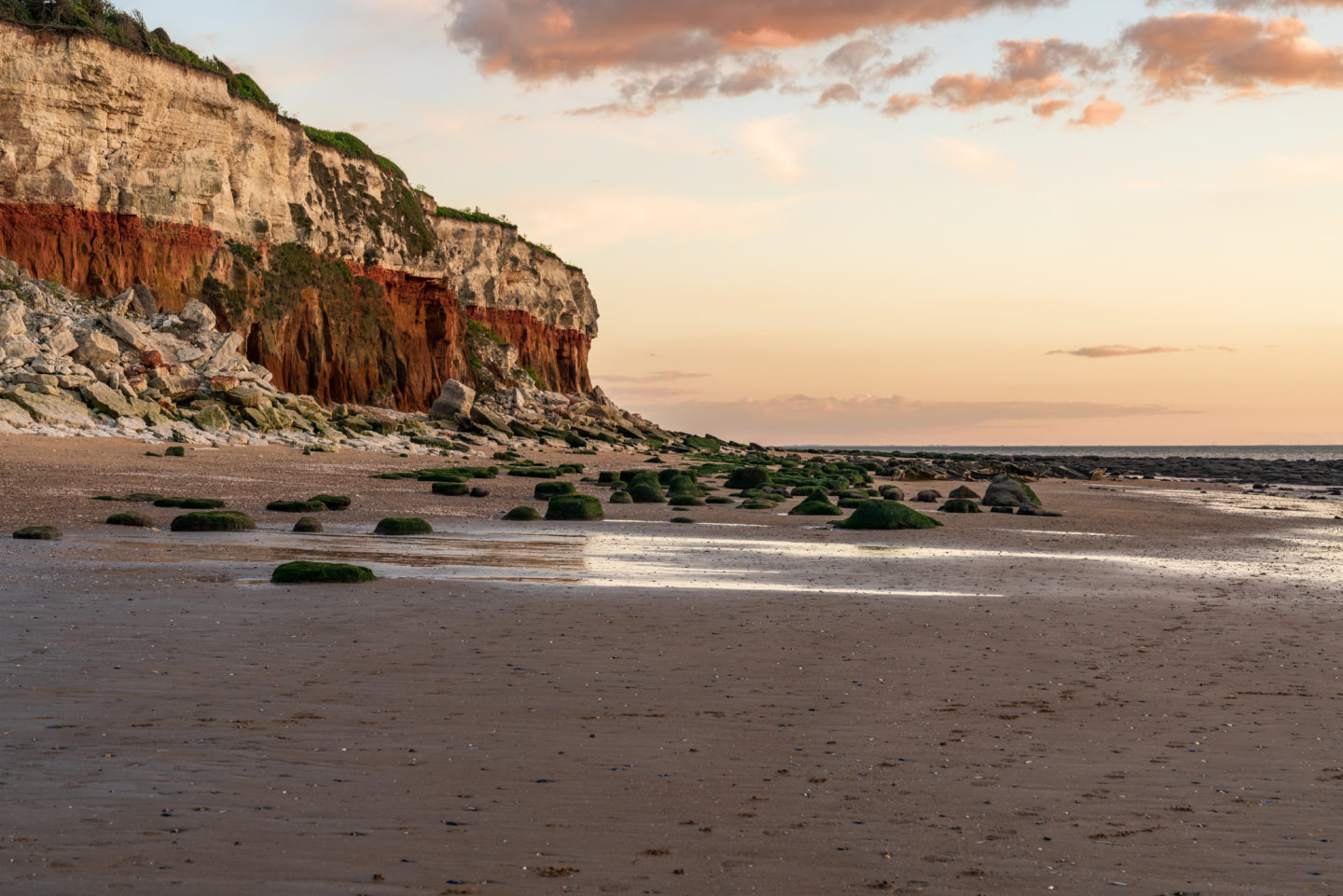 Hunstanton is the only resort town in the area that faces west, making it a breezy location but a perfect beach spot especially if you want to watch the sunset. It is also the ideal location for windsurfing so for any families who are a little more active or who have older children, this could be the place to visit.
Aldeburgh – Suffolk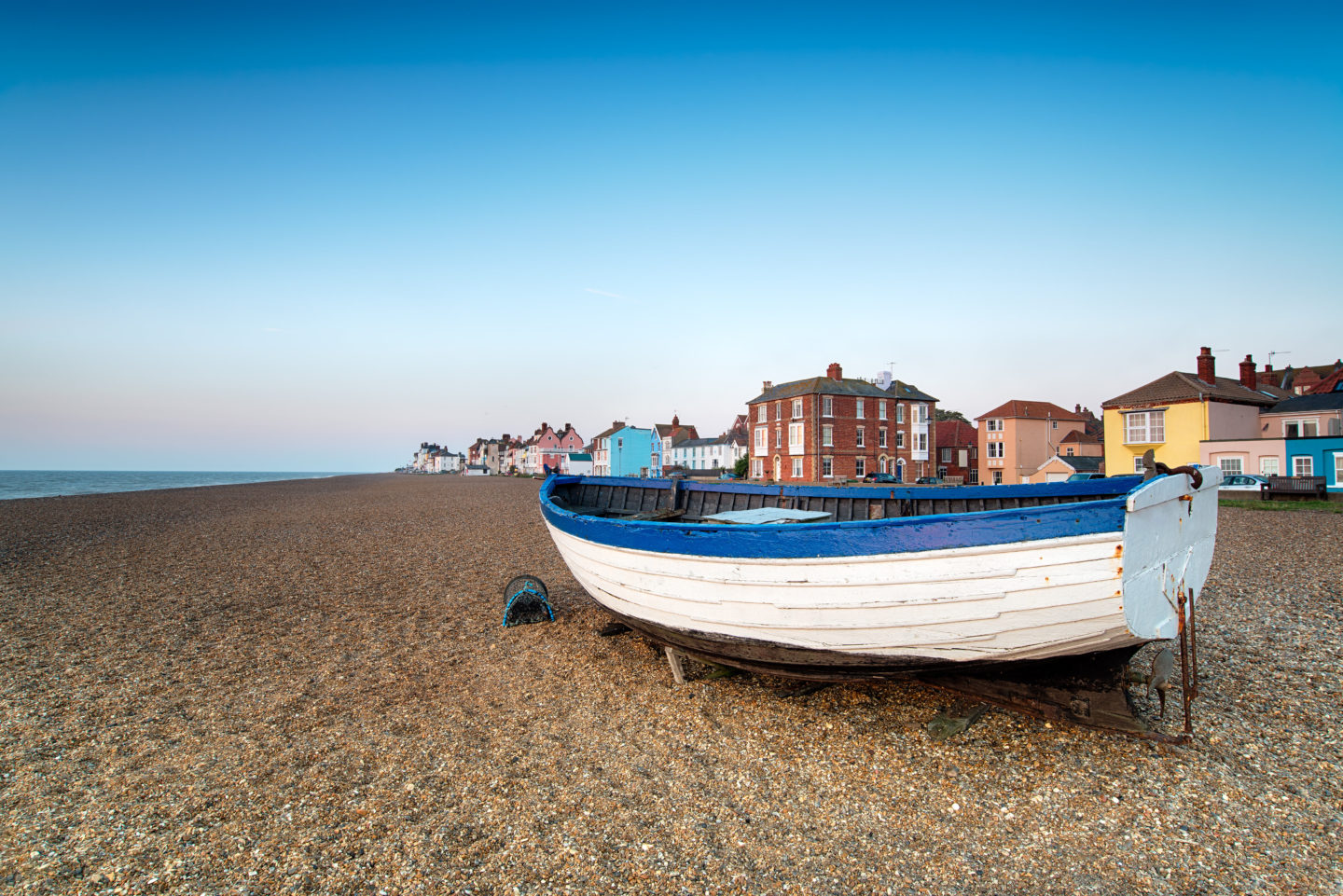 A stunning sandy and shingle beach in Suffolk, Aldeburgh is a quiet and quaint location perfect for you to enjoy a day out by the sea that is a little quieter and subdued. Great if you have younger children who enjoy a quieter environment.
Best Beaches South East England
Most of the beaches you may find on the South East coast are lined with pebbles, making this part of England's coast a little more unusual than some of the other places we have shared. There are some amazing locations for holidays and beach trips on the south east coast including Kent and Sussex. Here are some of the best beaches you should visit if you are in this area:
Camber Sands – East Sussex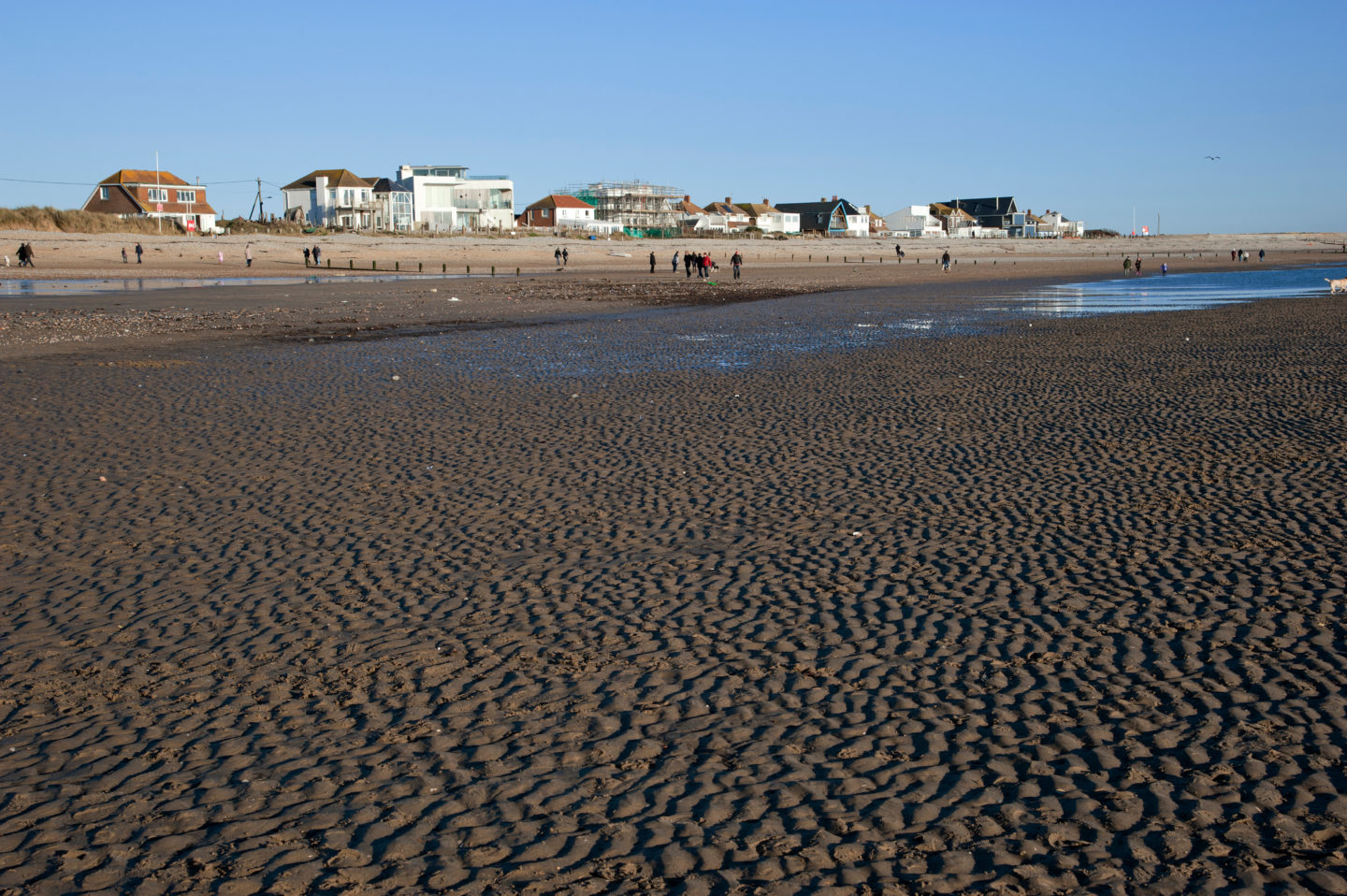 Having just explained that some of the beaches in the area are lined with pebbles, Camber sands is one of the few that doesn't. A huge stretch of white sands and dunes make this beach special and unique to the area. If you are holidaying in the area, this will be the one to take the kids to build sandcastles.
Brighton Beach (Palace Pier)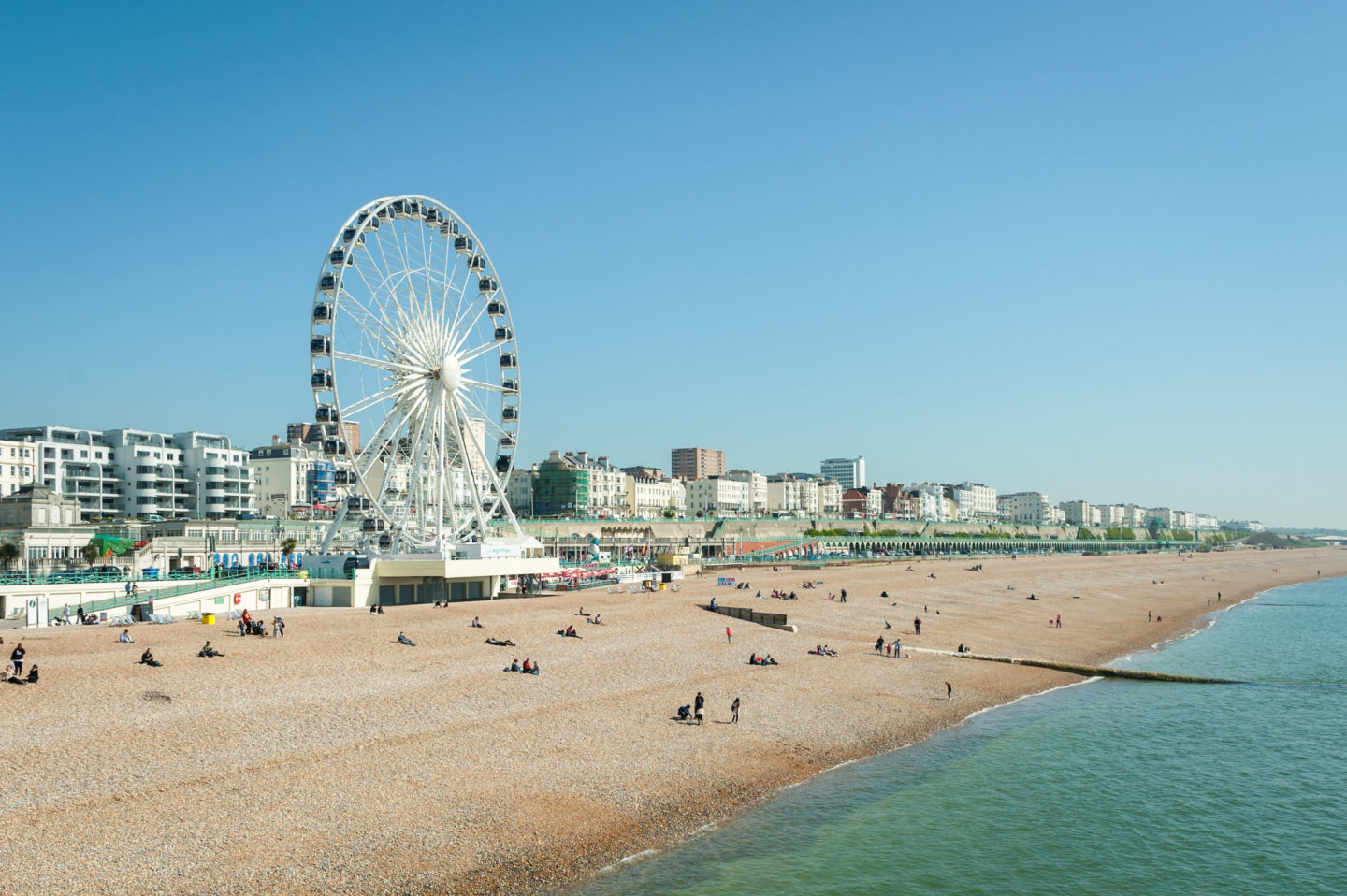 Known as London's beach, as its actually only 47 miles away, its one of the UK's most famous beaches, Brighton Beach is a blue flag pebbly beach, boasting a 4 mile long promenade, but the biggest draw is the water, it's very popular for watersports such as windsurfing, sailing, kayaking, stand-up paddle boarding and wakeboarding.
Best Beaches South West England
Finally, last but by no means least the south west coastline of England. With some of the most famous beaches, we all know and love and flock to year after year. The Jurassic coast, perfect for fossil hunters. The area of Devon, Cornwall, and Dorset. There is a stunning beach everywhere you go in these areas. But we have picked out some of the best to share with you today including:
Kynance Cove, Cornwall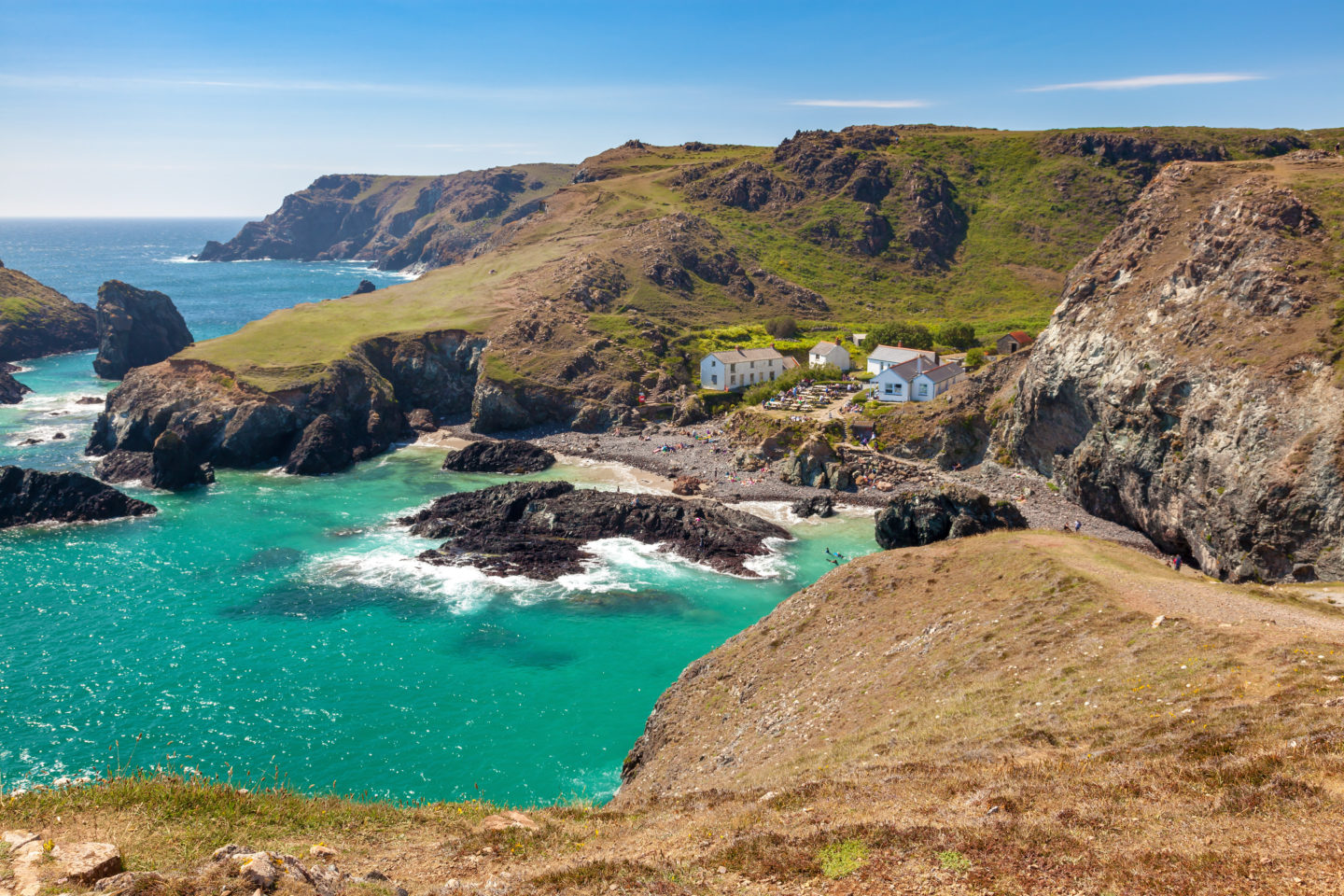 While Cornwall is full of stunning areas including St. Ives, Padstow, and Penzance, it is hard to find just one beach that tops them. But Kynance Cove might just do it. It is a National Trust location and is stunning.
Woolacombe Beach – Devon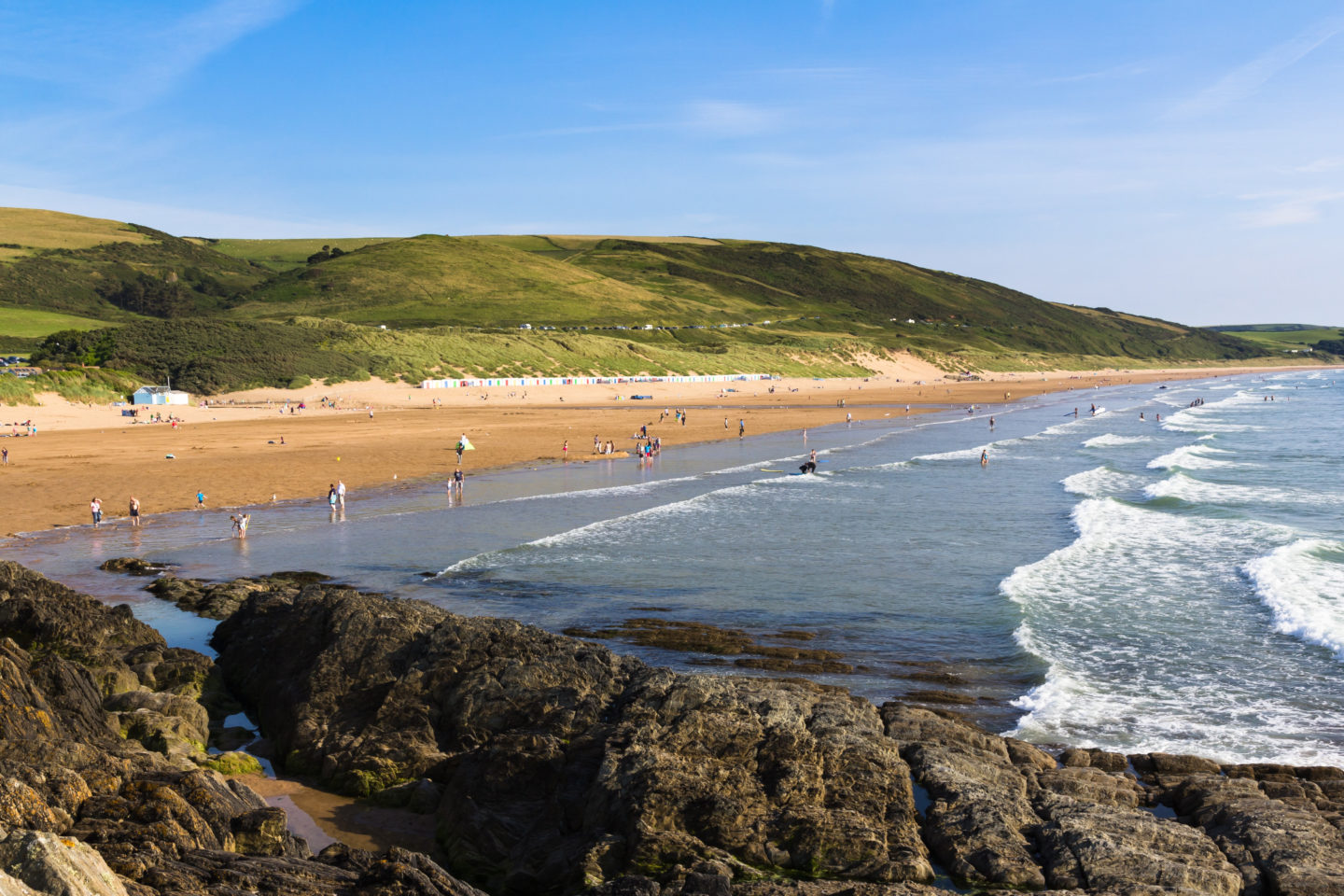 Likewise in Devon, there are too many beaches to name them all. But Woolacombe beach is divine. A large expanse of white sands, it has even been voted as one of the best beaches in the UK. Perfect for families to enjoy some rest and relaxation as well as providing perfect opportunities for kids to build sandcastles and enjoy beach antics.
Sandbanks – Dorset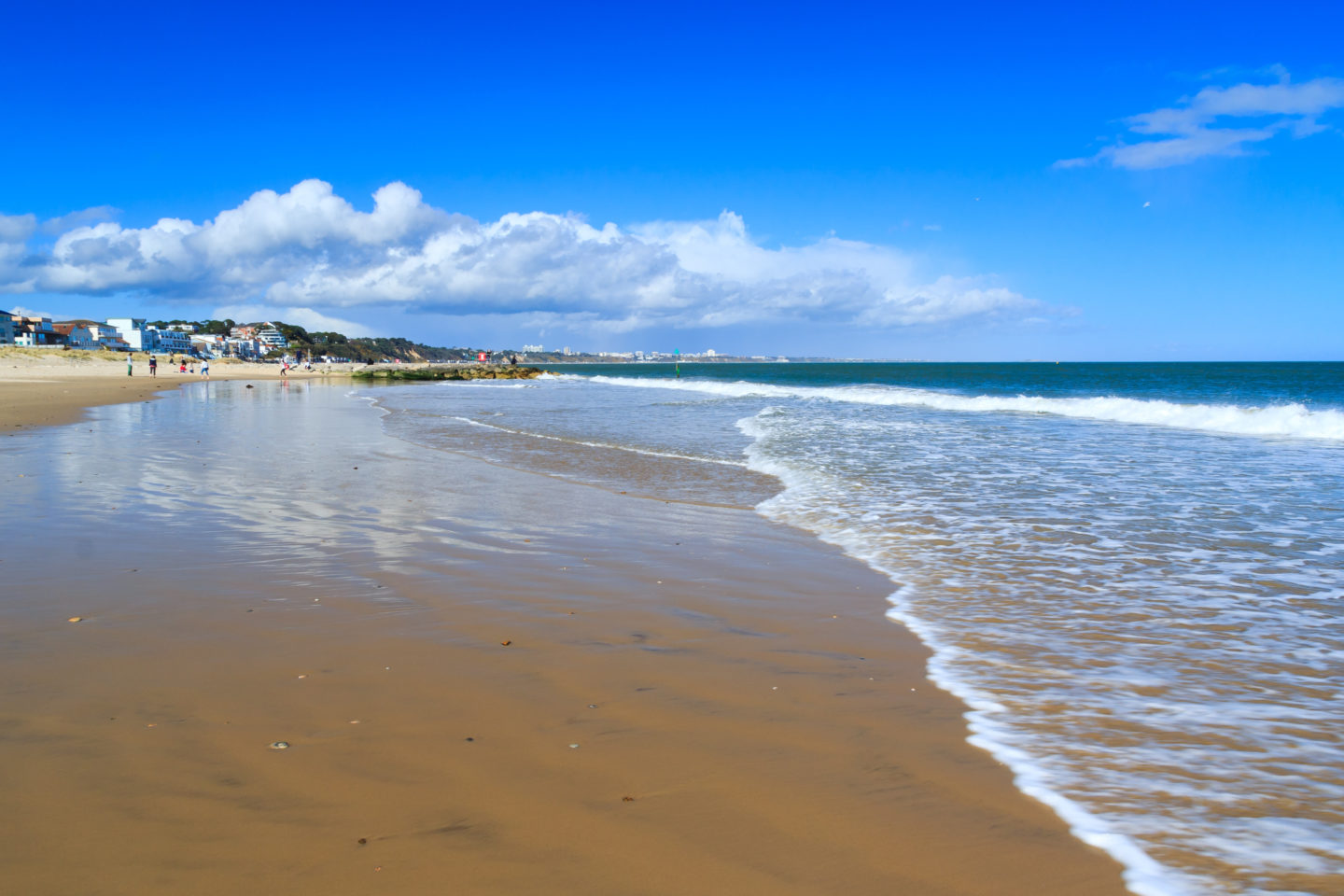 Heading to Dorset and with areas like Bournemouth and Christchurch, there is only one other beach to mention. Sandbanks. Millionaires row. A beautiful stretch of white sands and amazing areas to explore. While you may not usually associate Sandbanks with families, it is actually extremely family-friendly. The beach is perfect for kids to enjoy and is regularly watched so that you can feel safe in the knowledge that your kids are safe. Plus there are usually a lot of events going on.
Hopefully, these suggestions will help you find the perfect beaches in England for your family.