Disneyland Paris will be ready to welcome you from 2 April 2021
We can't wait to see you again! Between now and the reopening, we are doing everything we can to make your next visit a dream come true. Explore our many magical worlds, choose from 50 attractions, and enjoy privileged moments with our beloved Characters.
To provide guests with maximum flexibility, new booking conditions are now available. Find information about the reopening of Disneyland Paris
Every Disney theme park has a fair amount of mystery. Disneyland Paris is no exception. With so many disciplines hard at work to create a tangible reality out of the stuff of dreams, there are layers of detail to uncover. Here are some fun Disneyland Paris secrets and facts you may not know, but they are guaranteed to make you start looking closer at your surroundings when you visit.
Disneyland Paris Secrets -The Sounds
As you go around the park you are going to experience a blend of sensations that at times are difficult to distinguish. One contributor to the magic is background sounds. Music is something you expect as you stroll around the many lands, but layers of theatrics are provided by the sounds you will hear emanating from Main Street apartments and even a tombstone at Phantom Manor. There are even phones on Main Street that you can pick up to discover another conversation on the party line.

Sneak into Frontierland
This is a little known path that is good to be aware of rain or shine. If you take the covered arcade down Main Street there is a left turn at the end. You can take that corridor straight into Frontierland without leaving shelter. This makes a handy shortcut if you are trying to meet up with somebody, or just bypass the crowd.
Explore the Castle
Sleeping Beauty Castle is full of enchantment. You can explore the castle for yourself and take in views of Fantasyland from a unique perspective. There are gorgeous tapestries to behold and even a pair of snoozing knights, an homage to the night the three fairies made the whole kingdom sleep until Aurora's spell was broken. Another secret lurks in the caverns below the Castle. If you dare enter, you may come face to face with a 70 foot animatronic dragon.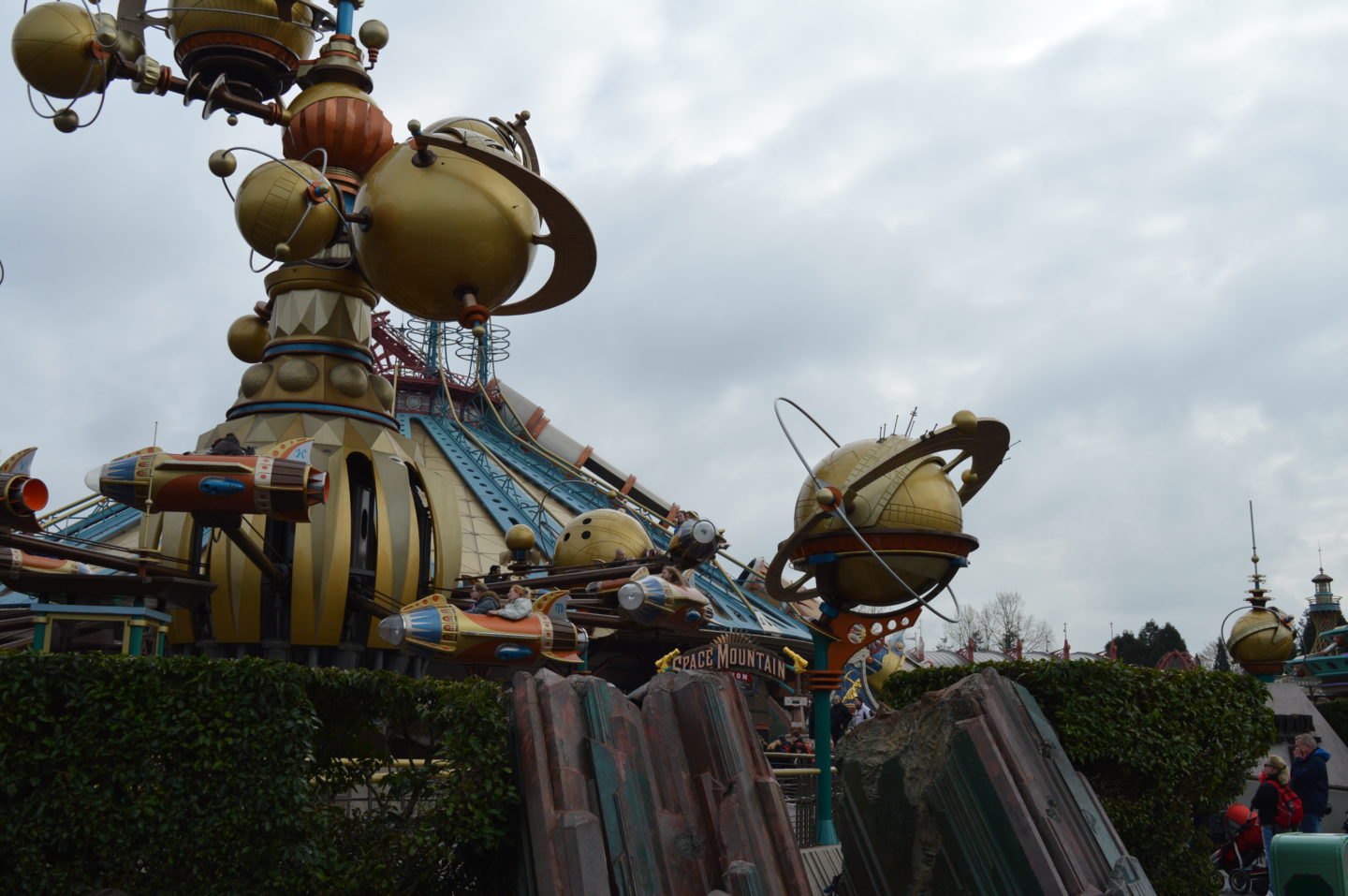 The Victorian Sci Fi Trilogy
Discoveryland is often thought of as a Jules Verne inspired Tomorrowland. There is some partial truth to this, but it is only half the story. Walt Disney had a natural connection to Jules Verne with the production 20,000 Leagues Under the Sea, and Space Mountain lent itself nicely to a thrilling adaptation of From the Earth to the Moon. There is one more Victorian reference in the area but it isn't from Jules Verne. The Hyperion Cafe is a nod to the airship from a 1970's Disney film The Island at the Top of the World. In addition to these victorian era inspired designs there is a whole history told through the architecture of Discoveryland.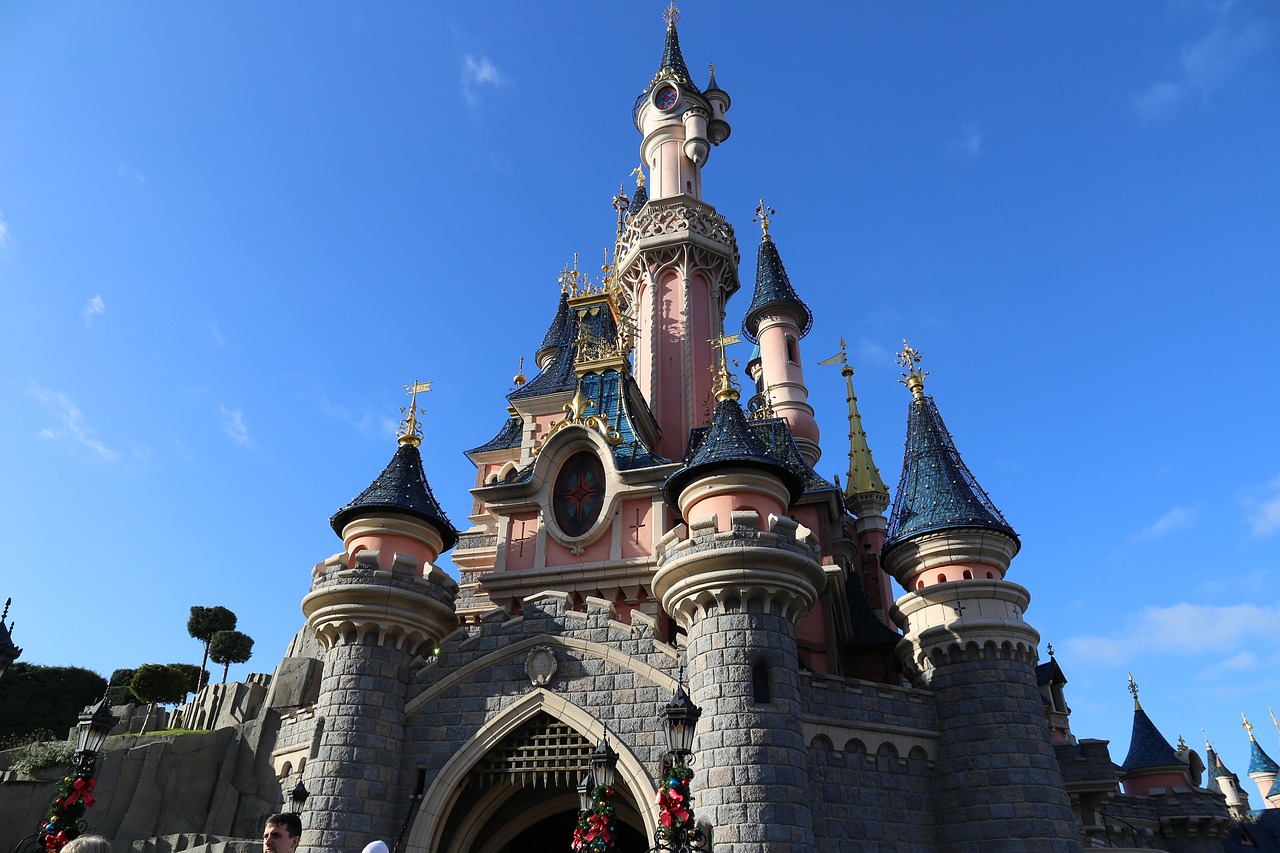 Slick Spires
Sleeping Beauty Castle in Paris is a major deviation from the four Disney castled that came before. It's well documented that Disney struggled to create an attraction worthy of a land with so many real castles nearby. So, they took a more fantasy inclined approach to their new castle and the surrounding landscape. One of the most surprising details, however, is in the golden spires, lined with knobs. On closer inspection these casts are actually in the shape of snails!