Disneyland Paris announced a phased reopening of the resort as of 15th July 2020, starting with both theme parks, Disney's Newport Bay Club hotel and Disney Village.
The phased reopening will introduce enhanced health and safety measures implemented for both Cast Members and guests. Theme park capacity will be limited to comply with governmental requirements, Disneyland Paris will manage attendance through a new online theme park reservation system available as of early July and subject to availability.
To provide guests with maximum flexibility, new booking conditions are now available. Find information about the reopening of Disneyland Paris.
What Is There To Do For Under 5s at Disneyland Paris ?
If you are a regular reader of Big Family Little Adventures, you will know that we have had some amazing trips to Disneyland Paris, every time we come home the children are discussing the next time we can visit!! Are you Disneyland Paris Fans or do you have another favourite? Here is our guide for rides for the Under 5s at Disneyland Paris.
One of Disney's most beloved characters recreated as a charming version of the classic 'Flying Elephant' ride. With space for multiple people on one Elephant, the ride is great for families as young children grin at spinning and flying around, while their parents can enjoy the view of Fantasyland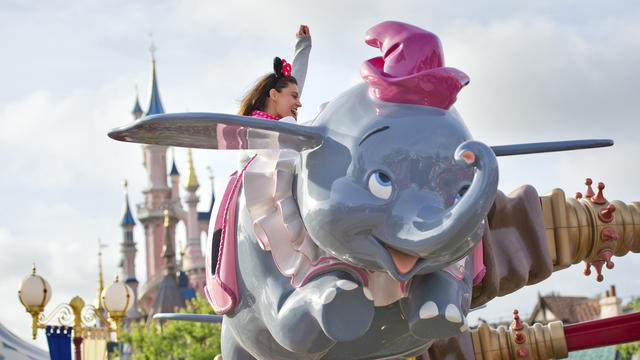 Inside the Clocktower at the back of the park is a picturesque and colourful boat ride through the countries of the world. With such a huge amount of things to look at, you'll want to ride it again just to make sure you didn't miss anything (Just be careful, as the song is guaranteed to be stuck in your head for hours). Also, due to it taking place entirely inside, it's a good place to visit if the weather gets bad, it has been a firm favourite with all of our children when they were little.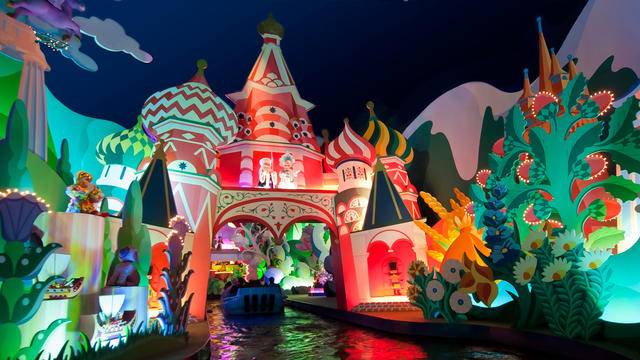 Tucked in the corner of Fantasyland, a peaceful boat ride through a small lake shows you iconic scenes from both old and New Disney stories with miniature sets and characters. It's frequently updated to show new ones, with the addition of places like Rapunzel's tower from Tangled. The boats are very large, able to fit up to 9 people, so you're comfortably able to get the whole family aboard, even if your's is larger than average (like ours).
Pilot your very own spaceship, inspired by Leonardo Da Vinci's visionary drawing of the Solar System, each spaceship fits an adult and a child, and is great for little ones, if the older children are on Space Mountain, the queues for Orbitron look very long, but there are lots of spaceships, so it doesn't take long to get onboard, the young children love to be in charge of the controls, making mums feel slightly sick!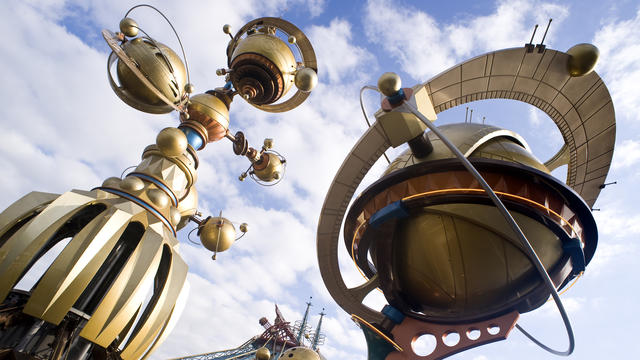 Zig Zag Spin In the heart of the studio's Toy Story Land is Slinky Dog, straight from the films. Sit on his back as he loops around and around while trying to chase his tail. A ride that's slow enough for young children but still very exciting.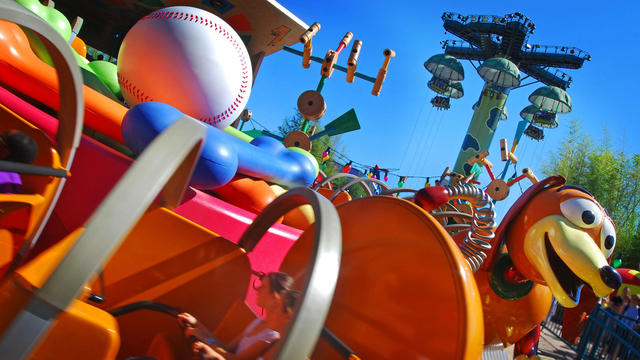 Hop aboard the Circus Train from Dumbo to take a trip around the storybook area. This ride is combined with the Land of Fairytales and takes you higher up to see some of the other miniature sets. The ride is suitable for young children but is surprisingly fast for a small ride.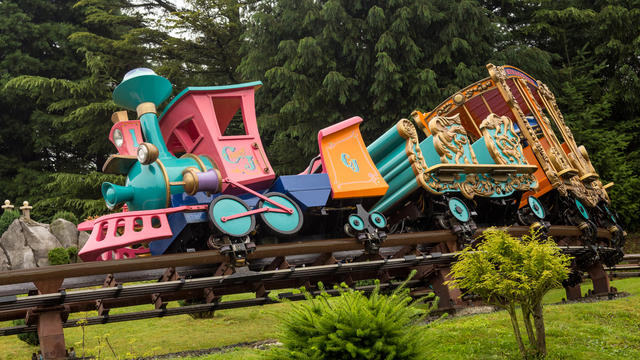 Race alongside Lightning McQueen, through Radiator Springs, going round and round and in and out, it looks quite a gentle ride, but they are very strict about having a fully grown adult riding with a young child (not a teenager that is taller than me!)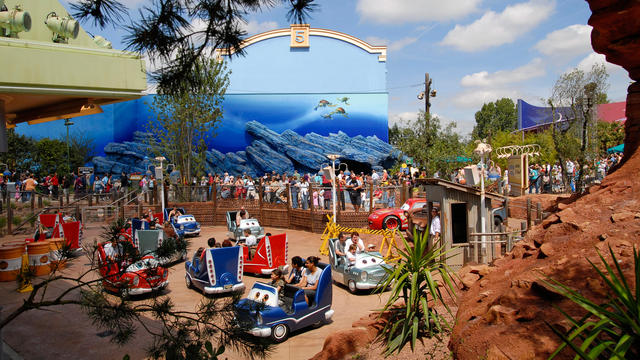 So, that's our lowdown on the rides for the under 5s, as you can see there is plenty to keep the smaller children amused.
For more info about Disneyland Paris with Young Children, check out Travels with Ellie and if you want to know some secrets about Disneyland Paris, The Willow Tree will tell you.