Some people probably think that November is not a great month to visit countries like Germany, especially if you are traveling with children.
But the reality is quite different: there are very appealing alternatives, such as visiting the Theme Park Belantis, a place designed for the little ones to enjoy at any time of the year.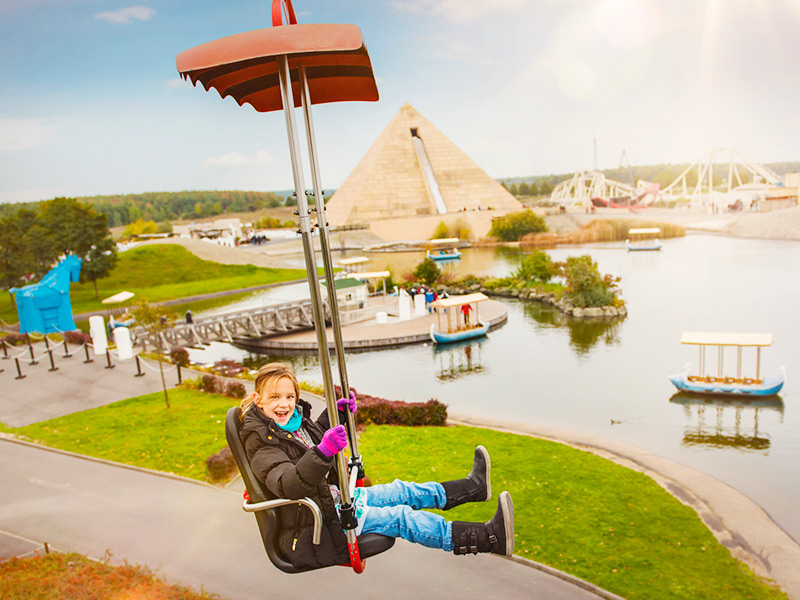 Location and surroundings of Belantis Theme Park
Belantis is located next to the historic German city of Leipzig. The tourist and cultural offer of this beautiful city is enormous. A minimum plan of visits could be the following:
Start the day by visiting the Augustusplatz, a lookout point from which you can enjoy a panoramic view of the city.
Walk along the Leipzig music route.
Visit St. Thomas Church, where Johann Sebastian Bach is buried.
Enjoy any of Leipzig's 10 art museums.
Visit the Leipzig Zoo.
Shopping in the famous Mädler Passage.
End the day tasting the best beer in Barfussgässchen.
The theme park
The Belantis Theme Park covers an area of 27,000 square meters and includes more than 60 different attractions for young and old, four of which are roller coasters.
The attractions are grouped into eight themed areas, whose original names we have translated from German to give the reader an idea of their orientation:
Belantis Castle
The Island of the Knights
The Valley of the Pharaohs
The Coast of the Discoverers
The Beach of the Gods
The Land of the Counts
The Prairie of the Indians
The Temples of the Empire of the Sun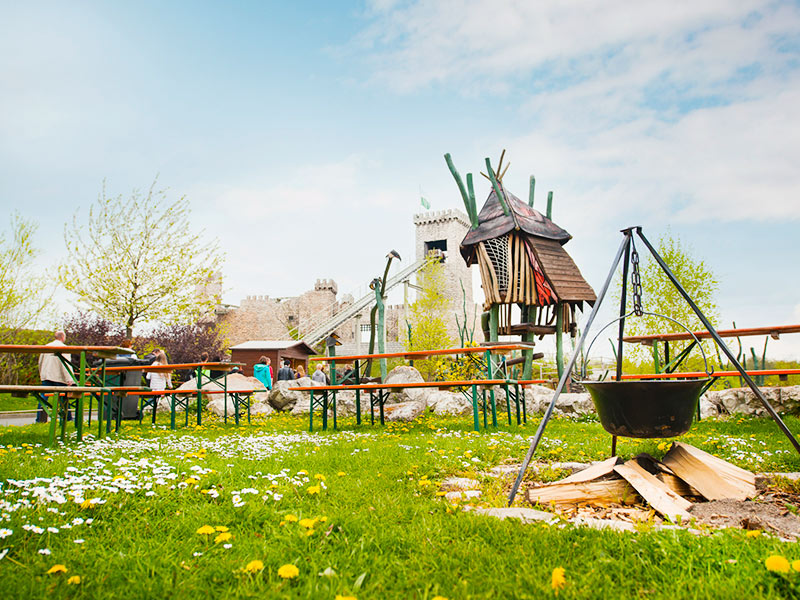 Gastronomy
Within the park itself, visitors can enjoy all types of restaurants where they can enjoy a good meal without having to travel.
The park's gastronomic offer includes both German and international specialties, and there is even a place specialized exclusively in children's snacks.
The most demanding palates can choose to visit the most select and traditional restaurants in the neighboring town of Leipzig and enjoy local specialties, such as the Leipzig Allerlei stew or Leipzig Lerche cakes.
And no beer lover should leave the city without tasting the Leipzig Gose, a beer specialty that is typical of the area and unique in the country.
Accommodation options
Belantis offers its visitors the Adventure Accommodation Package, which, for a very advantageous price, includes two days' access to the theme park and one night's accommodation in selected hotels in proximity to the park and Leipzig. Accommodation can be extended to four nights.
However, there is nothing to prevent visitors from staying on their own in any of the select luxury hotels available in Leipzig itself.
Additionally, for those who want their 'little ones' to enjoy an unforgettable stay in Germany, just over two and a half hours away is Movie Park, another theme park Germany located near Düsseldorf, which has seven different areas spread over 40,000 square meters, all dedicated to movies and TV series.
this is a collaborative post