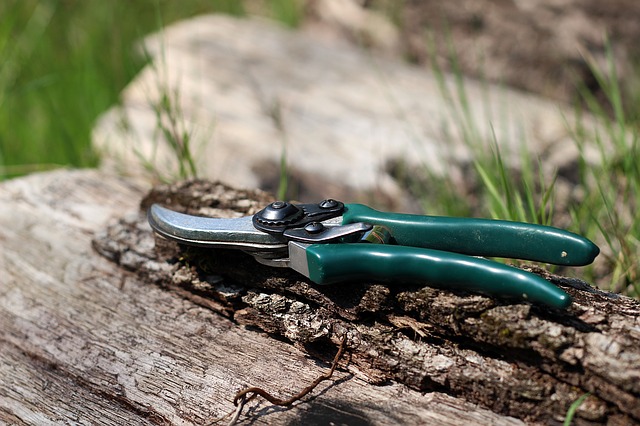 Getting The Garden Summer Ready
Finally the sunshine has appeared! I actually took Merrie for a walk along the prom without my coat on today, and whilst I was there, they were removing all of the metal sheets around the yacht pond, which can only mean one thing, summer is on its way!
Before we can enjoy the garden and the warm weather, there are a few jobs that need doing first, so here is my list to get the garden summer ready.
1. Dig Over The Vegetable Patch
Last year was the first time we had planted anything for quite a few years, as I was always pregnant or had a baby attached, so I was quite pleased with the amount of beans and peas we harvested from the veg patch, but that all needs digging over ready for planting, with a little help of some chicken manure added to the soil.
2. Think About Outdoor Lighting.
We have two security lights, one which lights up outside the back door, and the other that shines across the patio, but we have nothing at the back of the garden, for my birthday, my in-laws bought me some pretty dragonfly solar lights, which got me thinking that there were lots of different options to add light to the back of the garden, I have been doing lots of research and found that Groupon have some amazing outdoor lighting deals just in time for summer.
3. Get Weeding
Suddenly out of nowhere all these little buds have started shooting, but along with them there are lots of weeds that need eradicating, so before they take over the garden and strangle the delicate plants, I need to get out and get digging the little wotsits out!
4. Cut Back The Plants before its too late!
Our garden is full of Buddleia, which is great for all the butterflies, and we get PLENTY of those, but they do tend to take over my entire garden and the small little delicate plants behind the shed that once gave a nice amount of shade are now threatening to uproot the entire shed! The problem is if you leave them too long their trunks become like trees and its impossible to cut through them unless you get a saw!
5. Get those seeds in compost
I was given some tomato and chilli seeds for my birthday, along with 5 large bags of compost, so I guess I am growing those two this year in the greenhouse, last year was my first attempt and they didn't go too badly, but the children did forget to water them on a few occasions so they didn't get as big as they should have, although Eowyns excuse was she likes cherry tomatoes not big ones!!
I think that's enough jobs to be getting on with, my only problem is trying to get them all done with a 37kg Newfoundland puppy in tow, wish me luck!
This is a collaborative post