Which Dubai Adventure Holiday Would You Choose?
Super high-rise structures, dazzlingly-lit skyline, and the unequalled Palm Islands are probably the first things that come into the mind when one thinks about Dubai. While all these are justifiably true, what's unknown to many is that this desert city is a real adventure playground too. Whether you're seeking out an indoor or outdoor Dubai adventure or want to get extreme anywhere on land, under water or even across the air, it offers the most adrenaline-pumping, heart-stopping options in order to help you let loose your wilder side during your Arabian holidays. So here we share the top adventure activities in Dubai which you can pick from five categories: Outdoor Adventure, Aerial Adventure, Indoor Adventure and Water Adventure.
OUTDOOR ADVENTURE
Desert Safari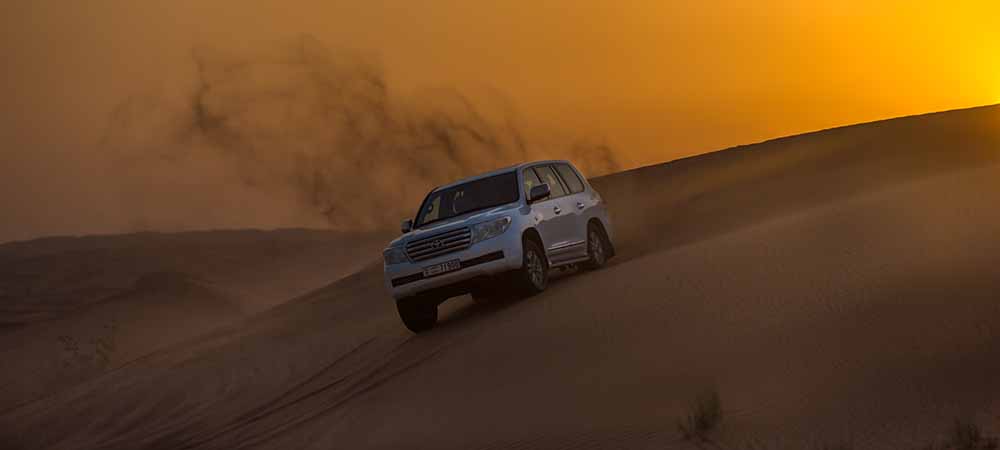 There is no better way to hit the miles and miles of Dubai's golden dunes than on a desert safari. While the exceptionally heart-racing 4X4 dune bash is a staple of any adventure desert safari, you can also choose to bounce over the desert sands aboard an exhilarating quad bike ride or a sandboarding session.
Timing: You can choose from morning, evening or overnight desert safaris.
Duration: It lasts for 3 hours to 16 hours depending on your choice
Cycling at Al Qudra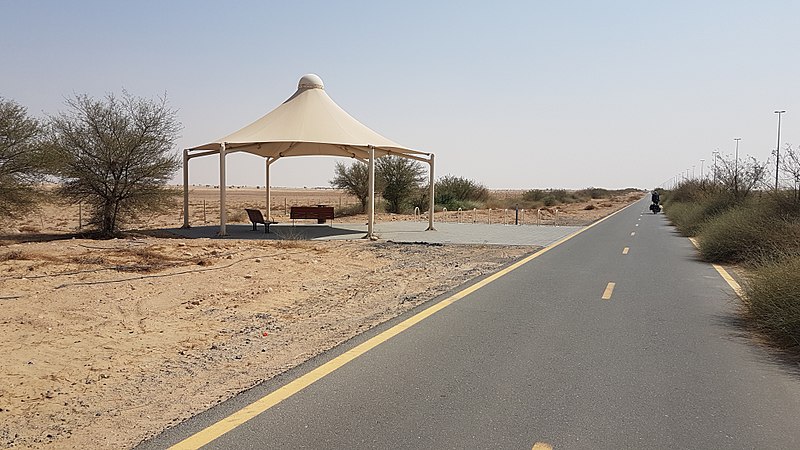 Just a 30-minute drive out of the city center will lead you to Al Qudra region endowed with blissful quietude and rare desert flora and fauna. Enjoy a closer look at everything by taking to its dedicated cycling tracks; you can bring your own bicycle or even rent it from Trek Bicycle Store here. With a trail loop that extends for a long 84 kilometers, it's also one of the world's largest cycling paths.
Timing: It's recommended to reach here early morning (before 5am) to avoid extensive heat. If you're planning to hire a bicycle, know that Trek Bicycle Store is open 6:00 hrs to 22:00 hrs from Sunday to Thursday and 5:00 hrs to 21:00 hrs on Fridays and Saturdays.
Duration: Subject to your cycling skills, you can pedal around the track for two to three hours.
Supercar Experience at Dubai Autodrome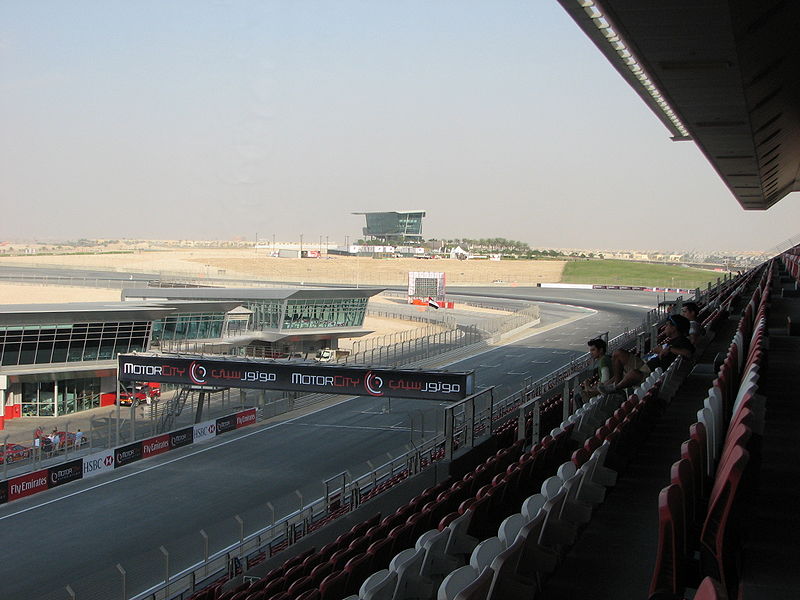 A visit to the Dubai Autodrome within the Motor City at Dubailand is a must-experience for racing fans. The region's first-of-its-kind fully integrated motor sports facility gives you the once-in-a-lifetime to zoom around its dedicated car race tracks and that too in your dream super car! So just go ahead and take your pick from experiences like Audi TT Turbocharged, Audi R8 V10 Thrill, F1 (550 BHP), Ferrari GT (570 BHP), Porche GT4, Formula DXB (180 BHP), and McLaren Spirit (625 BHP).
Timing: It's open daily from 8:00 hrs through midnight.
Duration: This depends on your chosen supercar experience.
Horse Riding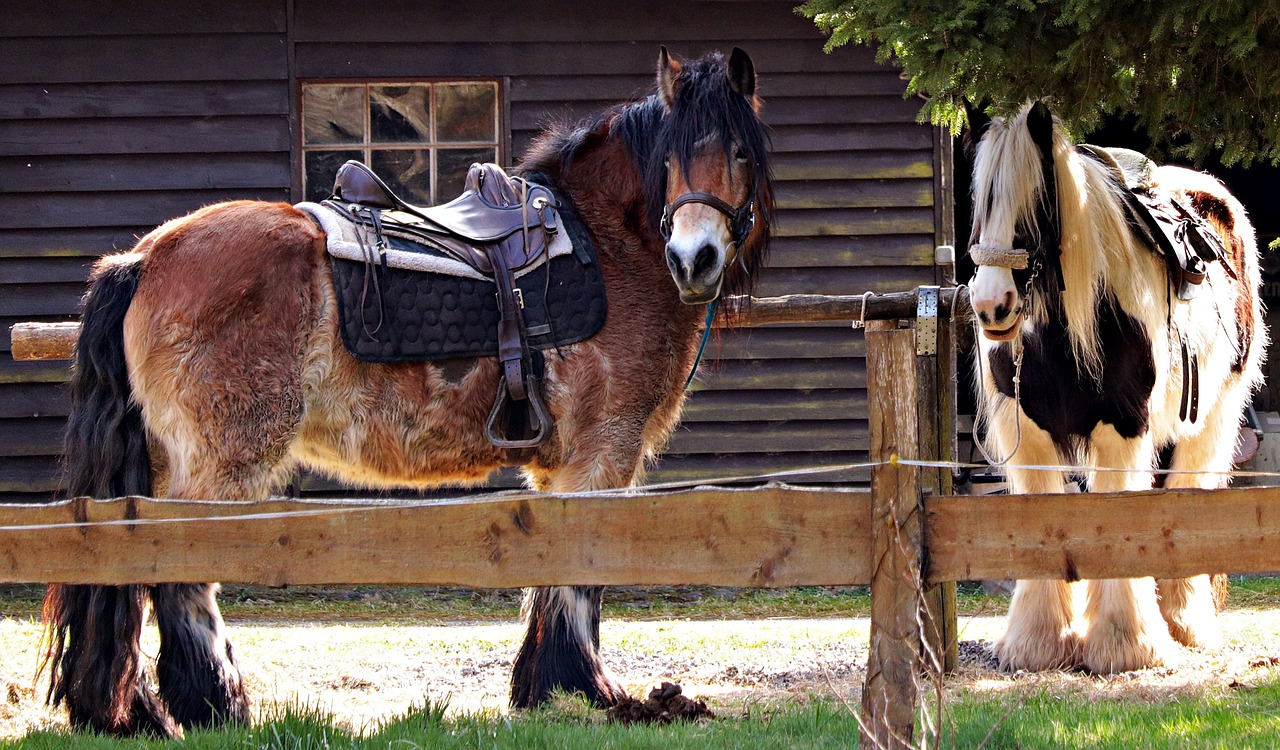 If you want to saddle up for an exciting Arabian horse ride adventure, this is possible in Dubai! After all, the city is the venue of the world's richest horse race. No matter you're a novice, intermediate or a pro rider, you can jockey a horse at one of the desert stables or head over to the prestigious locations such as Dubai Polo and Equestrian Club, Jebel Ali Equestrian Club or Emirates Equestrian Centre. All of them let you enjoy horse riding in the company of a qualified instructor.
Timing: The opening and closing hours vary depending on your chosen service provider.
Duration: You can choose to make it a shorter or longer adventure as per your skills and preferences.
Top Tips for Outdoor Adventure Activities
For your outdoor adventure, choose suitable clothing and pair it with a comfy pair of shoes.
Make sure that you carry all essential documents. For instance, a must-have for your supercar drive experience at the Dubai Autodrome is a valid driving license.
Equally vital is to ensure that you adhere to all safety regulations before you embark on an adventure. And this applies to all activities in this list.
Refrain from high-octane activities such as dune bash, if you're pregnant or suffer from any kind of ailments.
The best time to enjoy outdoor activities is during winter months (October to March).
AERIAL ADVENTURE
Sky Dive

There is just one word for Sky Dive Dubai, Surreal! It's probably the most exciting as well as the nerve-wracking adventure that you would ever experience in your lifetime. With an expert crew, you'll board an airplane after meeting all formalities. Feel your heart thumping faster and faster as you head to the skies and finally jump out of the plane from an altitude of 13,000 feet with a tandem (joined by an expert) or solo skydive. So come experience the real thrill of free-fall while enjoying the most panoramic and unhindered views over the stunning Palm Jumeirah or the desert.
Timing: It's based on your selected drop zone. The Desert Dropzone is open from 7:00 hrs till 16:00 hrs, and the Palm Dropzone from 10:00 hrs till sunset.
Duration: While the actual sky diving will last not more than 15 to 20 minutes, the whole experience including pre-flight instructions, airplane boarding etc may take around three hours.
Helicopter Ride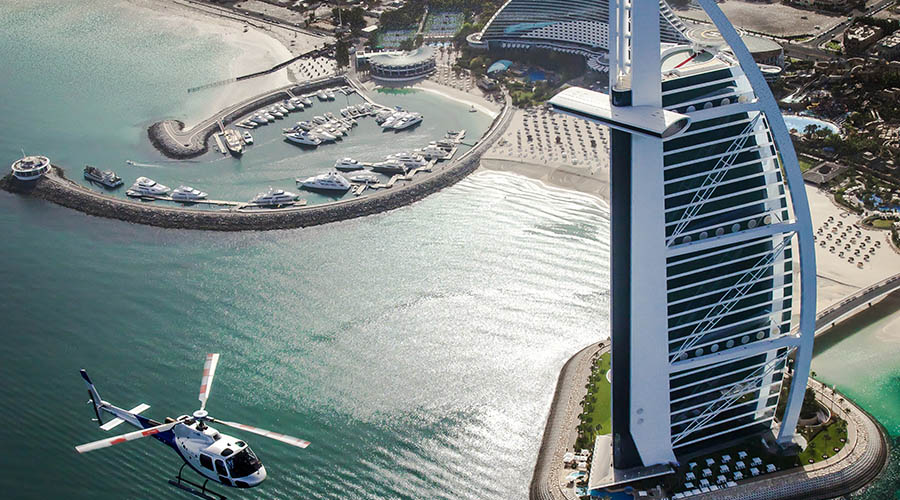 Dubai's landscape along with its mix of architectural marvels, colossal desert dunes and overwhelmingly striking man-made islands and pristine beaches, forms an extraordinary sight to behold. And to get a bird's view of all them, nothing could probably beat a thrilling helicopter ride. Yes, it will lift you up to the real skies, allowing you take in the best of Dubai, including Burj Khalifa, Burj Al Arab, Palm Jumeirah, Dubai Marina etc, from a viewpoint like no other.
Duration: The duration of a helicopter ride can be as short as 12 to 15 minutes or as long as 45 to 60 minutes.
Hot Air Balloon Ride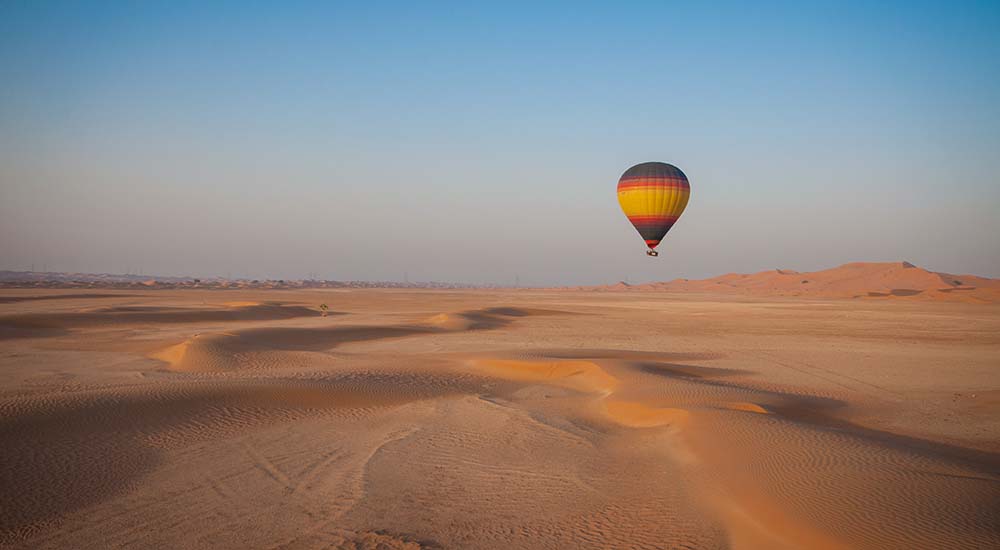 An early morning hot air balloon ride gives you the rare opportunity to be high above the Dubai's stunning desert landscape. As you gently float over the protected reserve of the Dubai Desert Conservation Reserve at a height of over 1500 feet, you'll get to experience the unequalled desert sunrise views, the soulful serenity and the mesmeric flora and fauna in all its glory.
Timing: Being an early morning adventure, your service provider will transfer you to the launch point at Margham before dawn.
Duration: The ride lasts for about one hour.
XLine Zipline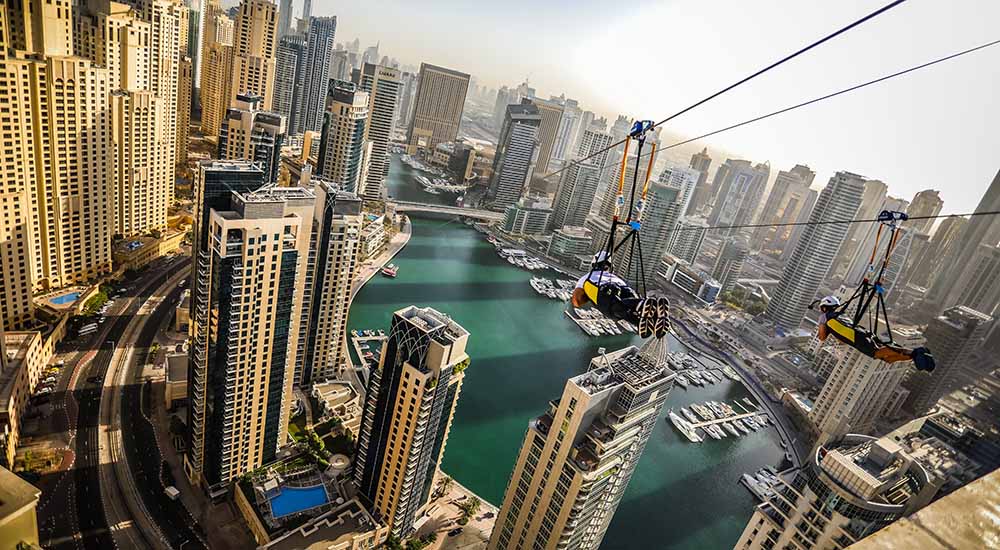 Experience heart-pounding thrill as you take to the world's longest, swiftest and steepest urban zipline! This one-kilometer ride will fly over the Dubai Marina's super swanky sights in a super-hero style, with a head-first, belly-down position. At a speed of up to 80 kilometers per hour, this is indeed one of the best adventurous things to do in Dubai.
Timing: The operational hours are from 10:00 hrs to 17:00 hrs every day.
Duration: The overall duration of this experience is about one hour.
Top Tips for Aerial Adventure Activities
If you're skydiving for the first time, book tandem package wherein an expert instructor will accompany you all through the experience.
Put on appropriate clothing with closed shoes. Avoid loose flowing clothes like skirts for all aerial adventure.
Bring your identity proof in the form of Emirates ID or passport for all activities.
Eat light and of course don't take full heavy meals before your aerial adventure.
You should be medically fit to try out any aerial adventure, particularly for Skydive and XLine Zipline.
You can enjoy aerial adventure during any part of the year; that said, check for the weather conditions before you set out to indulge in your desired sky-high activity.
INDOOR ADVENTURE
iFly Dubai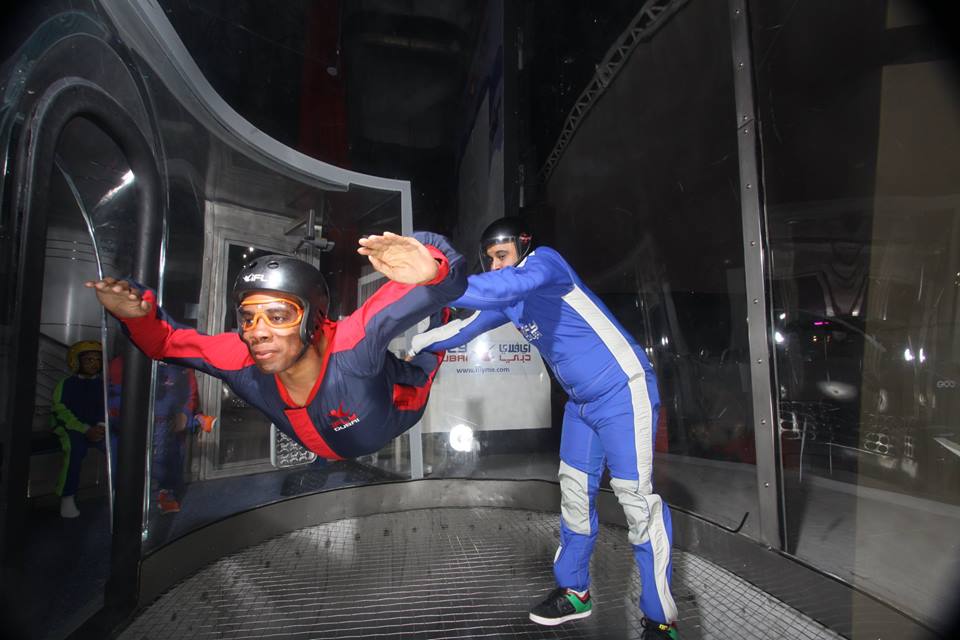 Want to feel the thrill of free fall and flying in a more safe and controlled space? Head to iFly Dubai inside Mirdif City Centre! Located completely indoors, it promises you an authentic sky diving experience however without ever climbing or jumping out of an aircraft, making it ideal even for your intrepid little ones above three years. Thanks to its high-end dual vertical wind technology which is the first of its kind in the world. It blows wind at a super speed of 200 kilometers per hour, allowing you to effortlessly float and soar up to an altitude of over 3,000 meters.
Timing: It's open on all days. Sunday to Thursday: 12:00 hrs to 22:00 hrs; Friday & Saturday: 10:00 hrs to 22:00 hrs
Duration: The whole experience takes about one hour.
Escape Rooms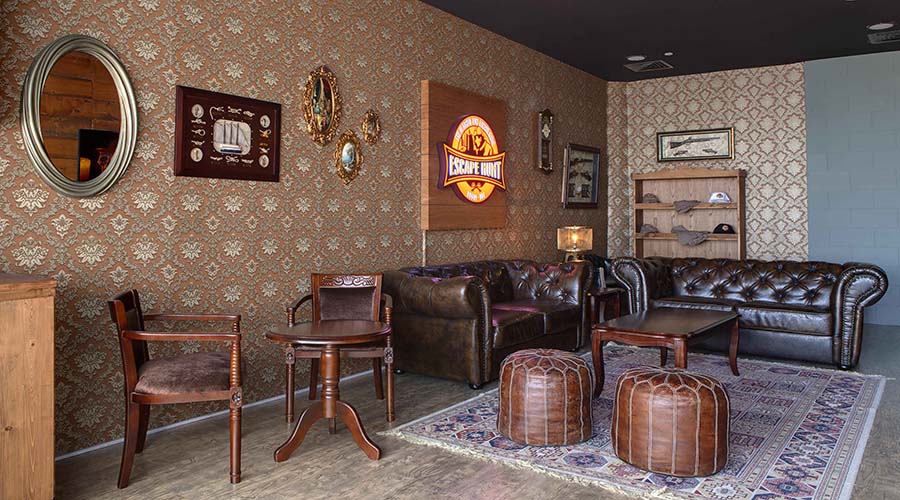 If you're looking for an immersive Dubai adventure that allows you to apply your problem-solving and sleuthing skills to at its best, then you should try the city's many escape room games such as Escape Hunt, Jumble Dubai, and Escape Reality. Gather your own team or play with a group of like-minded people in order to locate clues and solve a series of intricate puzzles and mind-bending challenges, before you complete the game and escape out of the locked room within the stipulated timeframe.
Timing: Escape Hunt is open from 10:00 hrs to 22:00 hrs; Jumble Dubai is open from 11:00 hrs to 22 hrs on all days except Thursdays and Fridays (from 10:00 hrs to 24:00 hrs); and Escape Reality is open from 12:00 hrs to 22:30 hrs on all days except Thursdays and Fridays (12:00 hrs to 24:00 hrs).
Duration: You can easily spend two to three hours playing an escape room game; just select an ideal package or theme.
Theme Parks Rides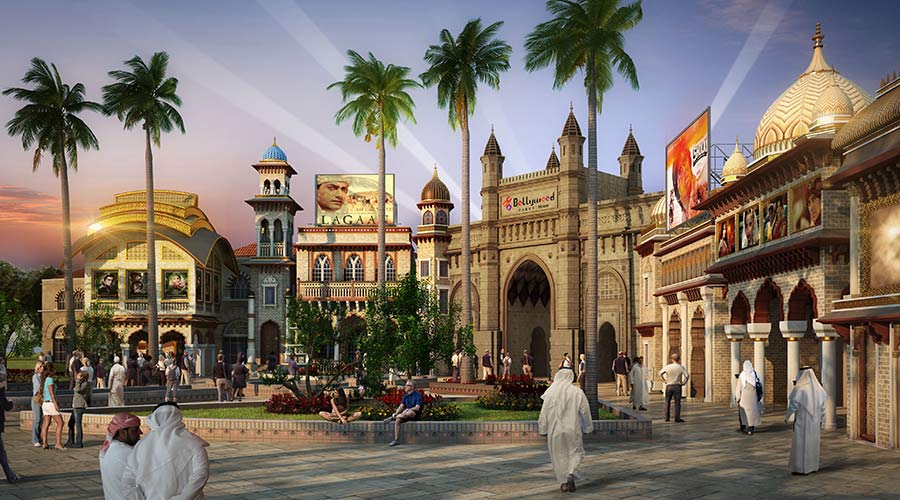 This list won't be complete without mentioning about the Dubai's extraordinary indoor theme park ridestheme park rides and attractions. Experience authentic snow / winter activities at Ski Dubai; take to the scariest ever roller coaster ride with IMG Worlds of Adventure's Velociraptor ride; and don't miss out the astounding collection of indoor adventure rides that the region's first integrated resort (Dubai Parks and Resort) offers at its three theme parks: Motiongate Dubai, Bollywood Parks Dubai and LEGOLAND Dubai.
Timings:
Ski Dubai
Sunday to Wednesday: 10:00 hrs – 23:00 hrs; Thursday: 10:00 hrs – 24:00 hrs; Friday: 9:00 hrs – 24:00 hrs; Saturday: 9:00 hrs – 23:00 hrs
IMG Worlds of Adventure
Sunday to Wednesday: 11:00 hrs – 20:00 hrs; Thursday to Saturday: 11:00 hrs – 22:00 hrs
Dubai Parks and Resorts
Motiongate Dubai: Saturday to Wednesday: 11:00 hrs – 20:00 hrs; Thursday & Friday: 11:00 hrs – 23:00 hrs
Bollywood Park Dubai: Saturday to Wednesday: 15:00 hrs – 23:00 hrs; Thursday & Friday: 15:00 hrs – 24:00 hrs
LEGOLAND Dubai: Saturday to Wednesday: 10:00 hrs – 18:00 hrs; Thursday & Friday: 10:00 hrs – 20:00 hrs
Top Tips for Indoor Adventure Activities
Save on your theme park / escape room tickets by booking them in advance.
Choose fast-track tickets to skip the line and beat the long queues.
Avoid visiting these attractions on weekends and holidays as they will be crowded.
Reach the spot early if you wish to try the park's popular rollercoaster rides, games or live shows.
Little ones should always be joined by an adult all through the iFly Dubai or theme park ride experience.
If you're pregnant or have any kind of diseases, make sure that you abstain yourself from taking to white-knuckle rides and activities.
Being completely indoors, these activities can be enjoyed year-round.
WATER ADVENTURE
Scuba Diving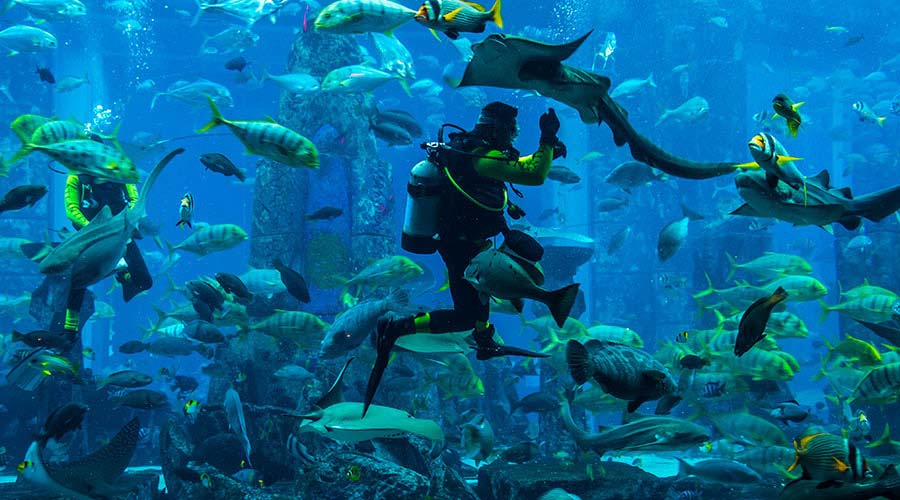 For those adventurists who want to explore the life under Dubai's water, a scuba diving tour is the answer. In this tour, you'll join a licensed dive instructor to take a closer look at the marine flora and fauna that inhabit the dazzling waters of Persian Gulf. Now if you're looking for an alternative adventure, make your way to Dubai Aquarium and Underwater Zoo at the Dubai Mall, where you can dive into its massive 10-million water tank and swim with the sharks, rays, and eels, among many others.
Parasailing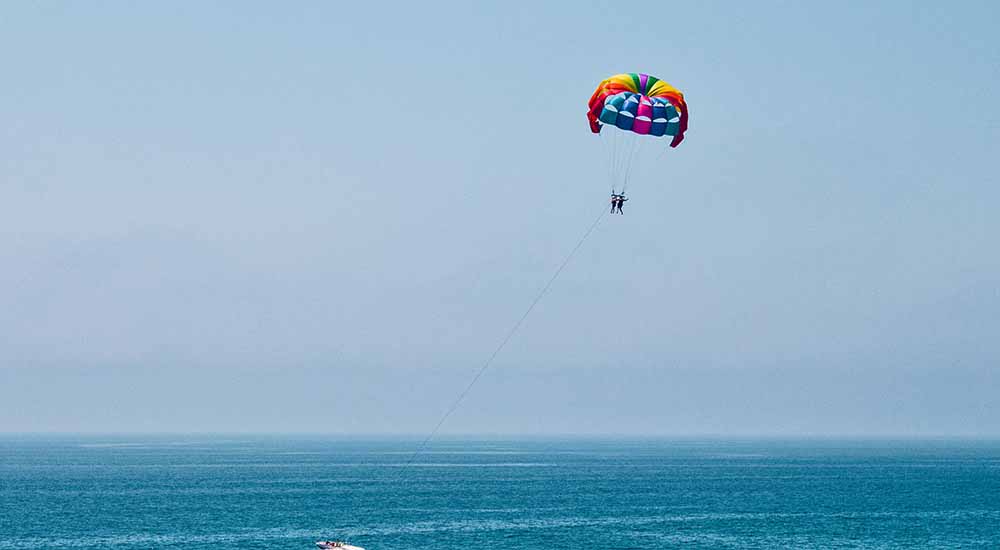 It's especially ideal for those fun seekers who don't want to get wet but want to try something refreshingly thrilling against Dubai's water backdrop. Unlike most other water sports, you really don't have to possess any water skills to enjoy this activity. Just put on your safety gears, board a speedboat with your friendly crew, and finally, get ready to parasail high above Dubai's waters and treat yourself with the most outstanding views along the Arabian Gulf coastline.
Fly Fish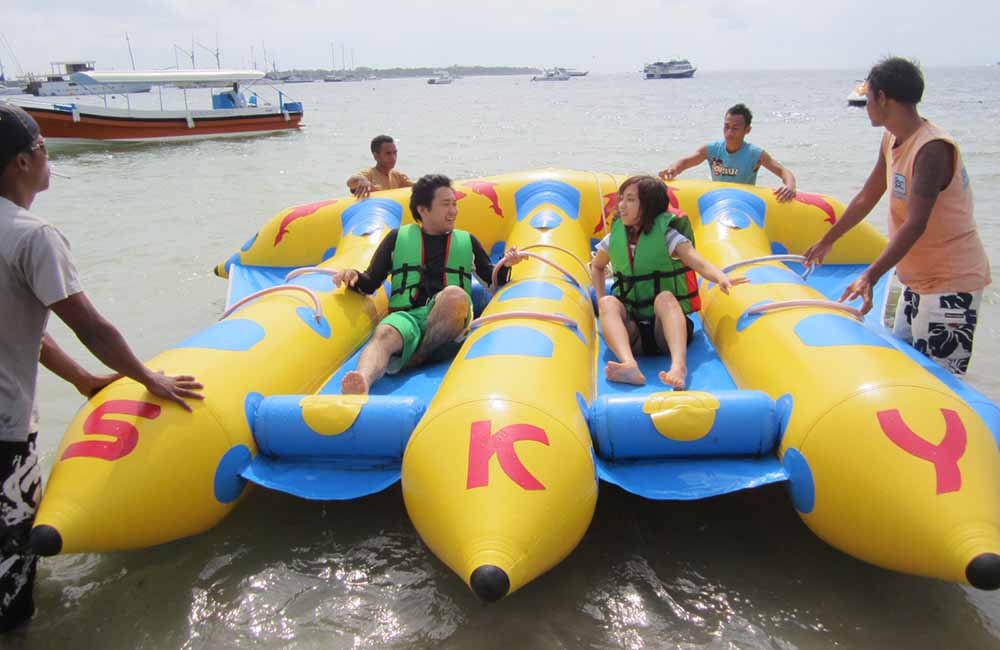 A fly fish tour is certain to add a generous dose of fun and thrill to your Dubai holidays. Be sure to come with your family or friend squad; the rest is assured that you and your group will be all screaming and laughing throughout, as your fly fish raft (being pulled by the speedboat) will literally soar you above water during the ride.
Jet Ski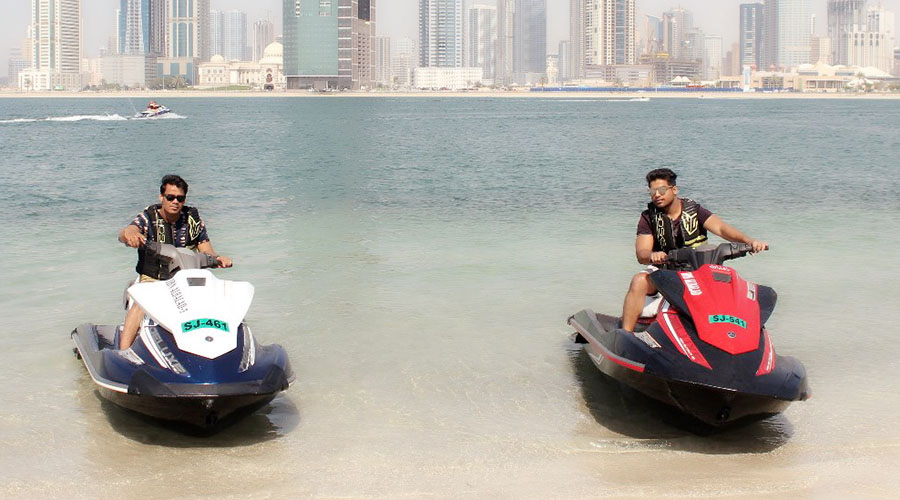 Now if you love fast action and adventure, consider hitting Dubai's water on a guided jet skiing tour. It enables you to exhilaratingly zoom past the stunning sights across the Arabian coastline aboard an advanced jet ski.
Flyboarding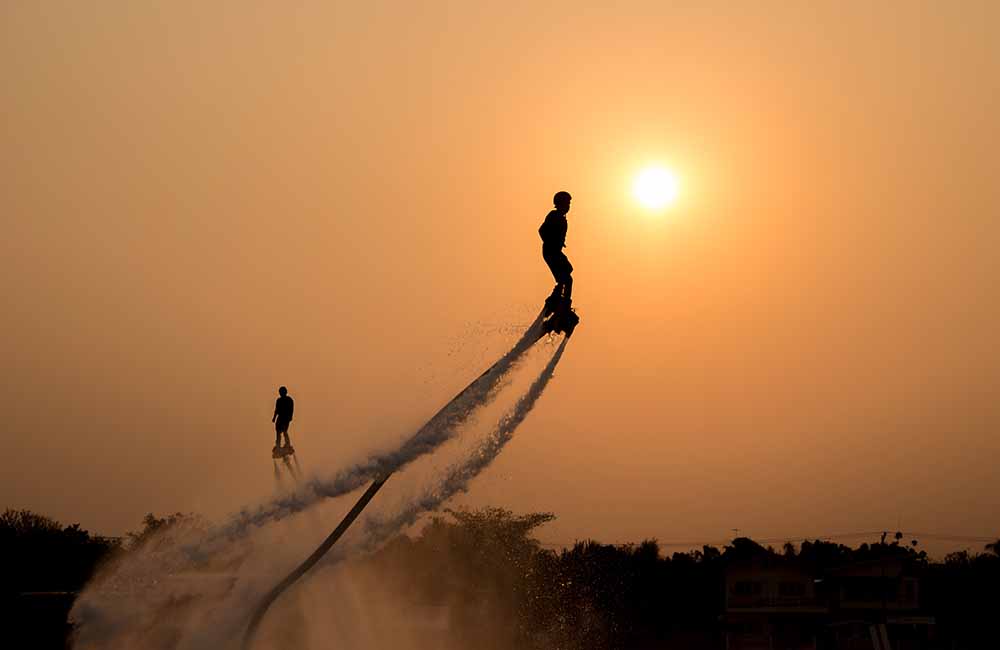 If jet skiing is not enough, step up your Dubai adventure with a session of flyboarding which lets you rise above Dubai's waters like a superhero. There are also high-energy activities to satiate your penchant for water fun and thrill, such as wakeboarding, jetpack, seabreacher etc.
Top Tips for Water Adventure Activities
The standard duration of most water sports is 15 to 20 minutes. But you can extend them to as long as you want for extra charge.
Be sure to carry your ID proof like Emirates ID or passport.
You should know swimming for most activities.
As these activities take place under direct sun, choose sun-shielding clothing and don't forget to apply your sunscreen.
Winter months are the most ideal time to enjoy water activities in Dubai.
Conclusion
With this extensive guide, we hope that we've enlightened you with enough information about Dubai's top adventure activities. So all that now left for you is to get out and experience them first-hand!!!