Bringing a baby to Disneyland is something that few people can understand, but it's a decision I advocate wholeheartedly.
There are plenty of reasons not to go to Disneyland Paris with a baby, but if it's something you are already considering, these reasons aren't very strong at all.
Typically, new parents have fears of being slowed down, or they worry that the whole trip might not be worth it since the baby is unlikely to remember a single thing.
These aren't illegitimate worries, but they are woefully insufficient obstacles when you consider the possible rewards.
If you plan to visit Disneyland Paris with an infant someday soon, here is a very brief guide to help you get the most out of your stay for you and the little one.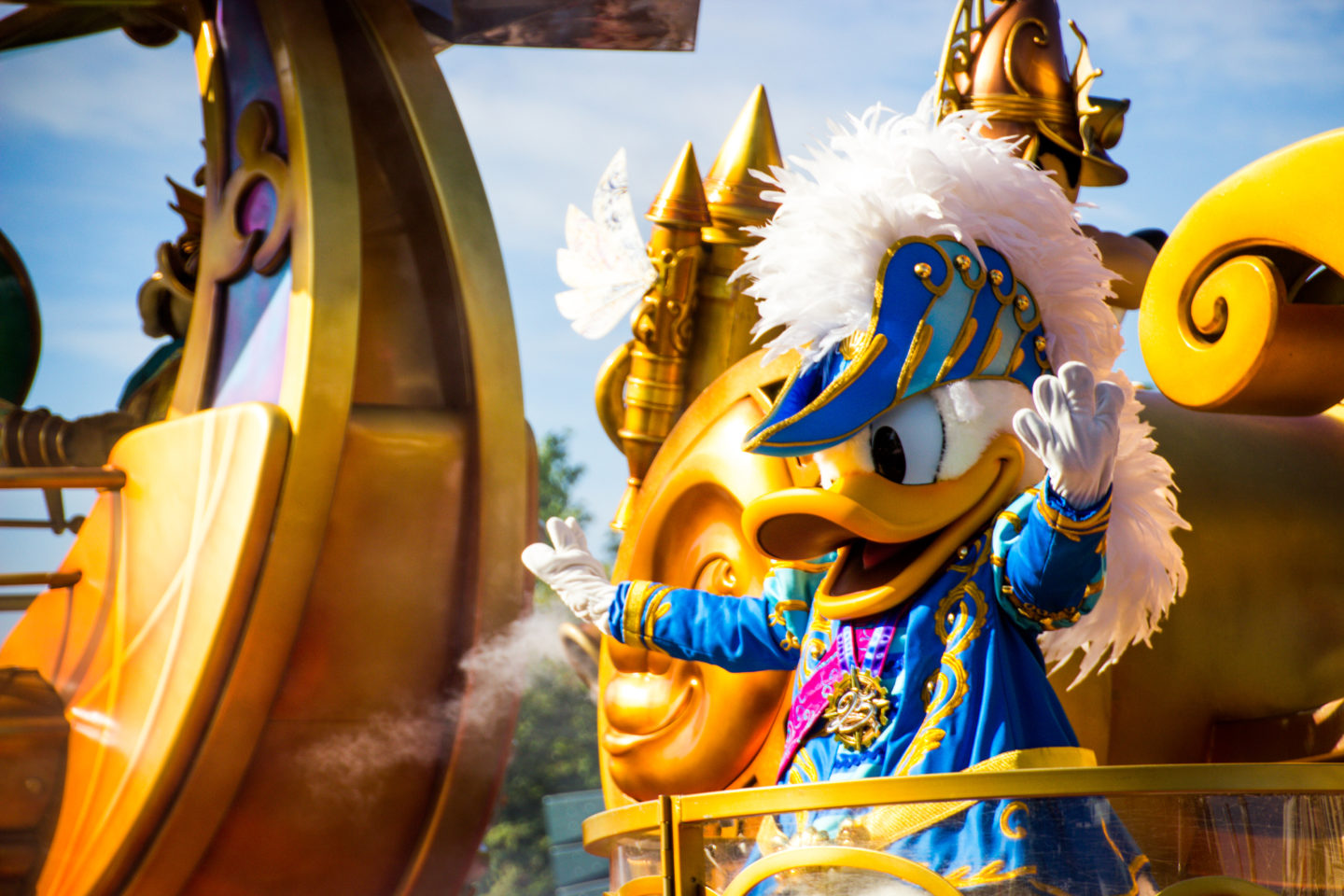 Is Going to Disneyland Paris with a Baby a Good Idea?
Maybe you don't have a choice. Maybe you aren't sure if bringing a baby to Disneyland is a good idea. Maybe you are worried it will take away some of the joy and excitement. I've heard everything.
Most people just consider it pointless since the baby will likely remember nothing of the trip.
Let's start with the first issue: Maybe you don't have a choice. If you have an upcoming trip and it turns out that bringing a baby along is unavoidable, allow me to disabuse you of any fears you might have.
In general, Disney parks are ideal, safe places for kids to enjoy and explore even before they are able to crawl. They will require some planning and pacing, but they become much more burdensome once they are walking and talking.
More Concerns About Going to Disneyland Paris with a Baby
In truth the baby will sleep most of the time anyway. Which brings me to my next question: Is it a good idea… My answer is yes.
But I understand why you'd think it might not be. Carrying a baby around, even pushing one in a buggy can be more trouble than you are used to on a fun and fancy free day at the park.
It will definitely keep you from free flowing spontaneity and since the baby won't remember anyway– well, you get the train of thought. While a baby does change how you experience the park, that isn't necessarily a bad thing.
And just because the baby won't remember Disneyland Paris, that doesn't automatically mean they won't get anything out of it.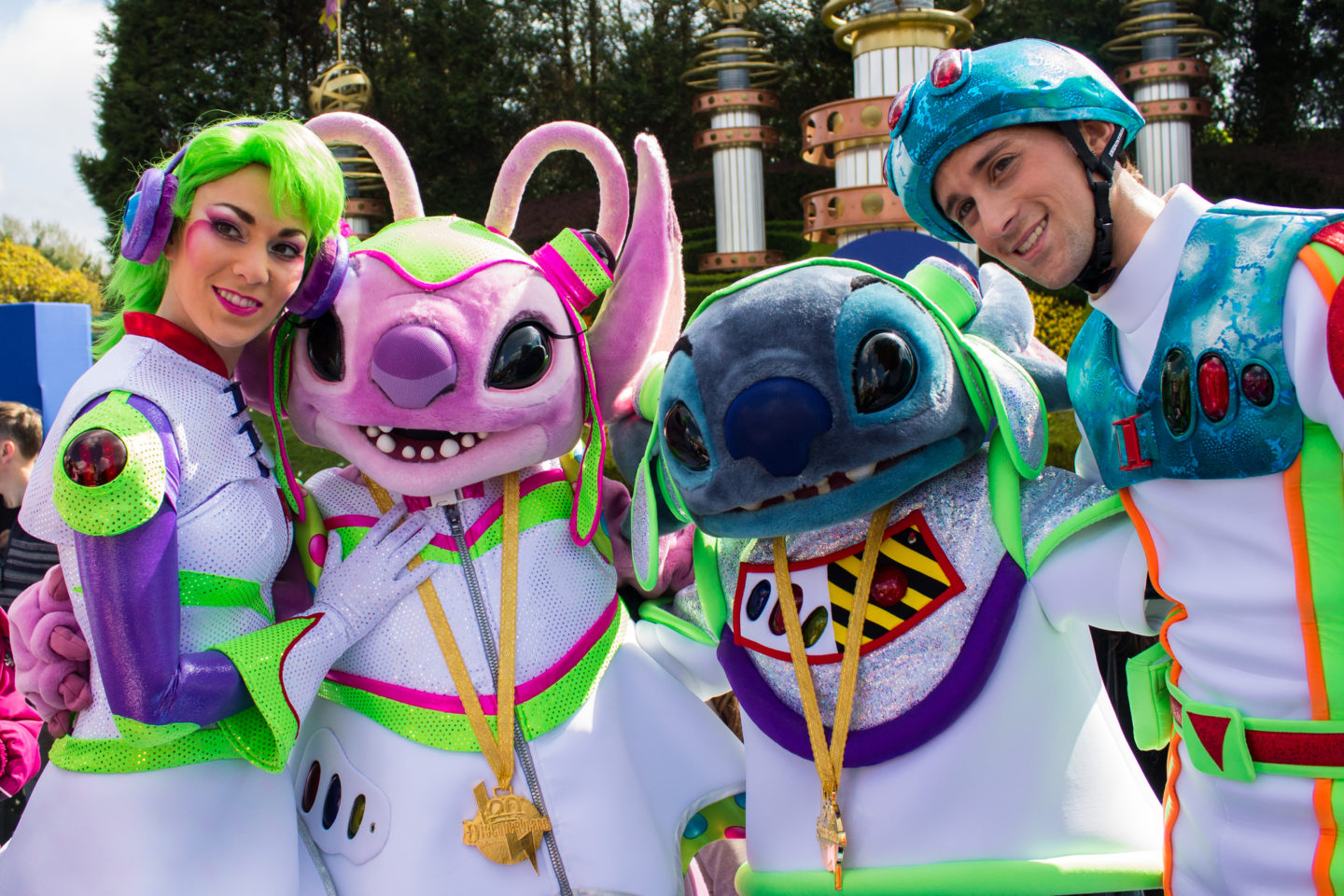 Why You Should Go to Disneyland Paris with a Baby
Experiencing Disney parks with the next generation is always worth it at any age. But it's particularly special with babies. It's a wonderful time to begin to see the park through new eyes.
Babies can fixate on the tiniest detail. As a host bringing these ideas and environments to your baby's attention, you will begin to see things fresh and in ways you never thought about before.
So you may not be as fast on your feet, or do as many things, but there will be more quality in every Disney experience you savour. Meanwhile, your little one will be having.a ball with all the bright colours, sweet smells, music and motion.
When you're in a baby buggy everything is a Disneyland ride. The multisensory pleasure is something good for babies to experience, even if it will not be a lasting memory in the traditional sense.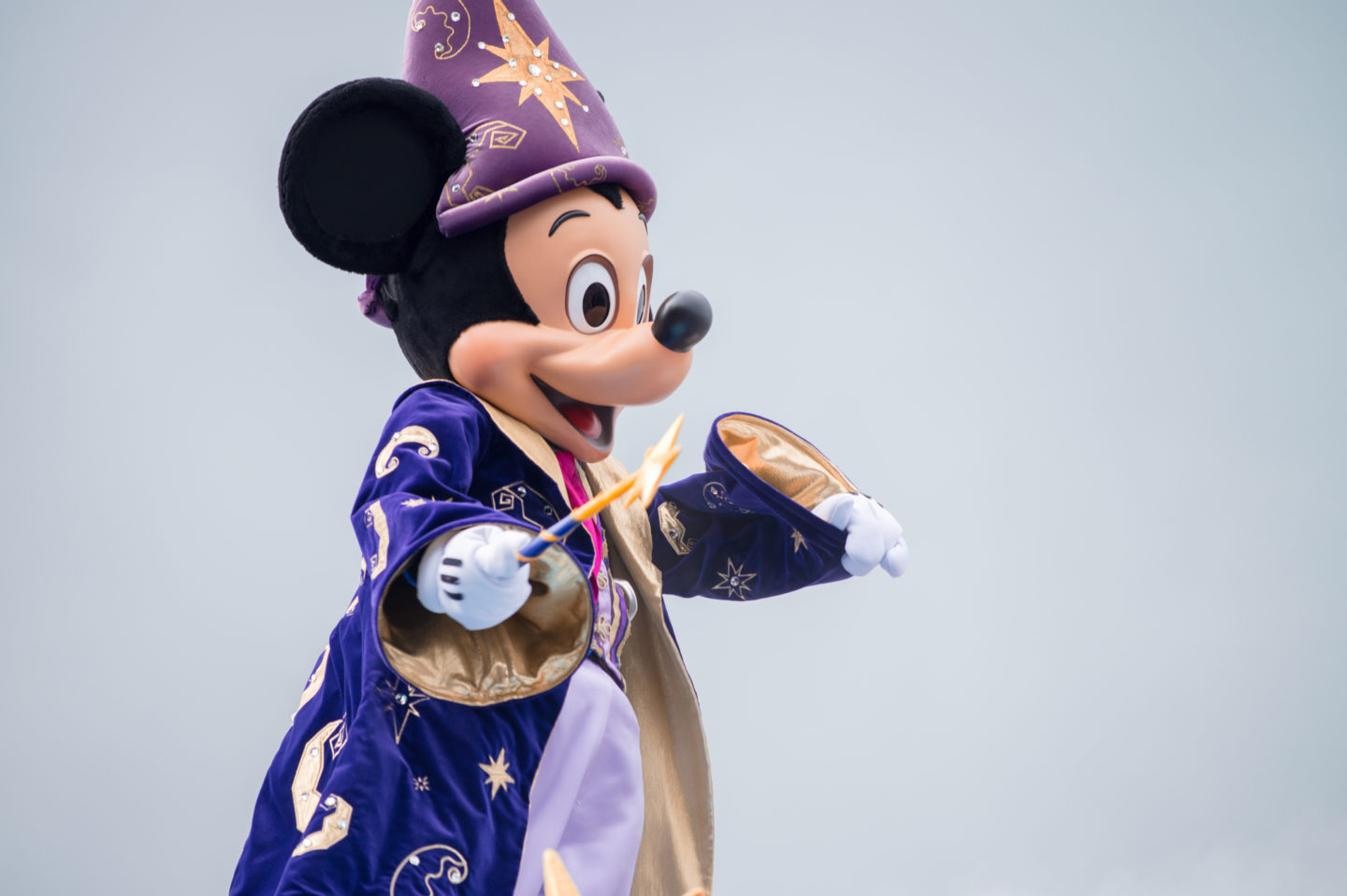 Places to Know when Visiting Disneyland Paris with a Baby
When you go to Disneyland with a baby you will want to have some places in mind for feeding and taking some time out. These are quieter than usual areas that are pocketed out of the way on the Disney Parks.
You will also want to know where the Baby Care Centres are. These are a lifesaver! Next, more than any other time at the Disney parks, it's important to have an established route.
This route should allow you to conveniently and casually explore the whole park while keeping a slow and steady pace. Many of the rides at Disneyland Paris are perfectly fine for babies, but some are ideal. Consider these as you plan the rest of your day in the park.
The Best Rides for Babies at Disneyland Paris
To begin, There is hardly a better place to spend time at Disneyland Paris with a baby than Fantasyland. The rides here are best suited to small children including babies.
Dark rides with scary scenes and loud noises require your discretion, but Casey Jr, Alice's Curious Labyrinth (a walkthrough attraction), and Le Pays des Contes de Fées (The Land of Fairytales) are all perfect places for your baby to soak in the immersive environments of whimsey and magical charm.
Of course, there can be nothing better in the whole park than "it's a small world". The bright colors, friendly faces and catchy repetitive song will make this an instant hit with infants.
The Disneyland Railroad is also a great way to take a breather and keep moving at the same time. You may even ride around the park more than once on the train.
Main Street USA is also a terrific area to take your time in with a baby. the Town square park and the Central Hub, even the new Gardens of Wonder are wonderful and relaxing environments to enjoy while at Disneyland Paris with a baby.
The important thing is to seek out positive upbeat environments. Dark attractions that play off of negative emotions are not ideal. While a baby can ride attractions like Phantom Manor, or Pirates of the Caribbean, I wouldn't recommend these.
Baby Care Centre
The Baby Care Centre for Disneyland Park is near the Plaza Gardens Restaurant on Main Street USA. This central location is conveniently close no matter where in the park you come from.
In Walt Disney Studios® Park – behind Studio Services. These centres also have nappies and baby food available for purchase, and you are able to warm up your babies bottle.
Baby Centres are perfect places for feeding and changing your baby, they also have all the emergency items you could possibly need. You can also feed and change babies in other areas of the park, but Baby Centers provide wonderful support.
For quiet seclusion, look for remote pockets near the Disneyland Railroad stations. For changing babies, there are 16 restroom facilities. Most of which include baby changing stations within.
So you've read why its a good idea to go to Disneyland Paris With A Baby, so click below to start looking at your booking options, we took one of our children when they were 6 months old and then again at 18 months, both times they had a great vacation.
Considering booking a Disneyland Paris Hotel but unsure which is the best one for you, check out their price estimate calendar and find the best deal for your family.