If you are considering Disneyland Paris Eurostar with a larger than average family, read how we got on check out our hints and tips for a great trip
In April 2016, we had an amazing (but exhausting) trip to Disneyland Paris to celebrate my 40th birthday.
I'm guessing by the sheer look of horror on some people's faces when I say we have just been on the Eurostar, and the endless people counting the children as we went on and off, that this doesn't happen very often!
But I can tell you, it wasn't that bad at all!
So, here is my guide to travelling with a large family on Eurostar.
Car Parking.
We travelled from Ebbsfleet on the Eurostar, you can choose to go from St Pancreas, Ebbsfleet or Ashford, but after looking at them all, the journey price wasn't much different, but the added bonus of Ebbsfleet is the choice of car parking.
St Pancreas has 315 car parking spaces available and costs £37.40 for 24 hours
Ashford has 1800 spaces over three car parks and costs £41.40 for a week
Ebbsfleet has 5000 spaces over 5 car parks premium parking is £48.40 for a week or £38.20 for other car parks (3 – 5 minute walk to station)
We chose premium Parking as this is only 1 minute from the actual station, and with seven it was the easiest option.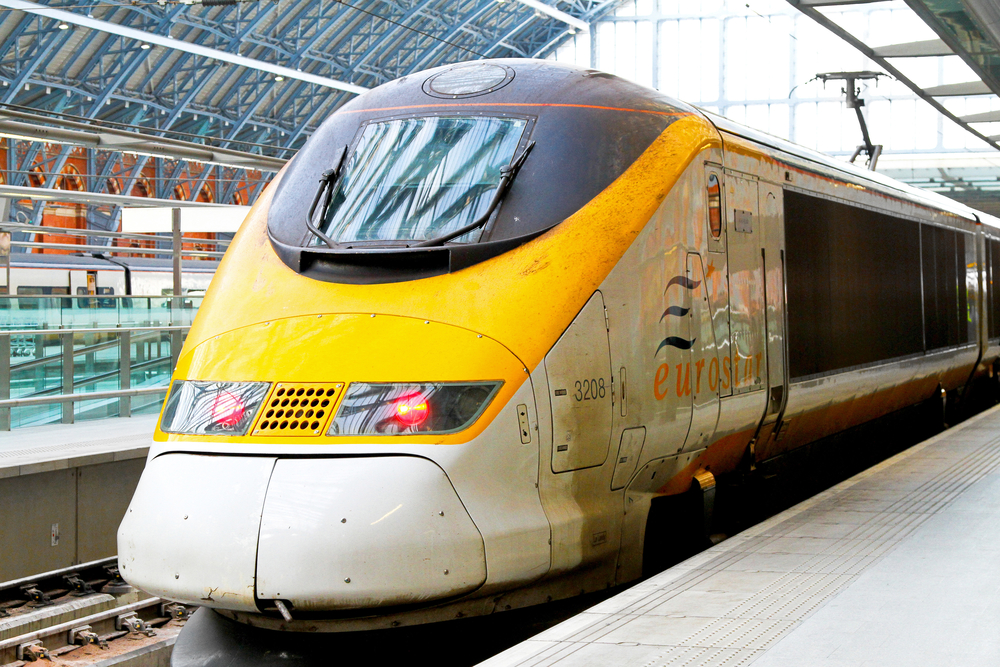 Direct or Change Trains
The direct route from Ebbsfleet to Disneyland Paris takes just over two hours, but costs approx £200 per person, as part of our Disney booking ours cost half that price, but it did mean a change at Lille.
In hindsight with seven children I would definitely choose the direct train, as it was a little bit stressful getting them all off, moving to another platform and getting them all back on again, especially as we were seated in different carriages!
But I guess it depends on finances and your holiday package. By having an indirect train, we arrived at midday and didn't leave until 6pm on our journey home, so we ended up with nearly five days in the Disney Parks, so the stress probably was worth it!
Coach numbers and letters!
When you receive your Eurostar train tickets they give you a coach number and a seat number, which is fine on the Eurostar out of the UK, however in Lille, the coaches are lettered not numbered, so for anyone wondering where they are seating on a TGV train, check out this fabulous guide to assist you.
Passport Control
The best tip I can pass on with passport control is to ensure that any child who is old enough to hold a conversation with the passport control person, let them hold their own passport and hand it in, our journey out took forever to get through control as I had all nine passports and had to match the child to the passport!
With nine people we obviously have quite a bit of luggage, (and pushchairs), but the great thing about Eurostar is the amount you can actually take, there is no weight limit, so, as long as you can carry it and put it in the luggage holders, that's fine.
Each adult is allowed two pieces of luggage up to 85cm long and 1 small piece of hand luggage.
Each child is allowed 1 piece of luggage (up to 85cm long) and 1 small hand luggage, children under 4 travel free, but do not have a seat or have any luggage entitlement, this worked out fine because Viggo wanted to sit on my lap anyway.
Pushchairs and Prams travel for free and are not included in your luggage entitlement.
Have you been on Eurostar, have you got any tips ?