A trip to Disneyland is such a magical time. There is so much to enjoy while you are there with your family. The adrenalin-fueled and exhilarating rides, the Disney characters, and all of the fabulous entertainment, to mention a few things. However, there is one element of a trip to Disneyland that often is unforgettable and that is the food.
The food is such an important part of any trip to Disneyland. You have the themed restaurants, the ones you need to specifically book with your Disney dining, and let's not forget the fabulous sweet treats.
One, in particular, has to be the Disney Churro Toffee. If you are after a taste of Disneyland then I have the recipe for you. This sugary sweet treat is a copycat recipe of the toffee served at Disneyland's Trolley Treats.
This is the perfect recipe to make during the festive season. You will find the full recipe card below along with labels that can be used. A great homemade gift option if you like to create these things for friends and family.
So without further ado, here is everything that you need and the recipe to recreate that wonderful taste in your very own kitchen.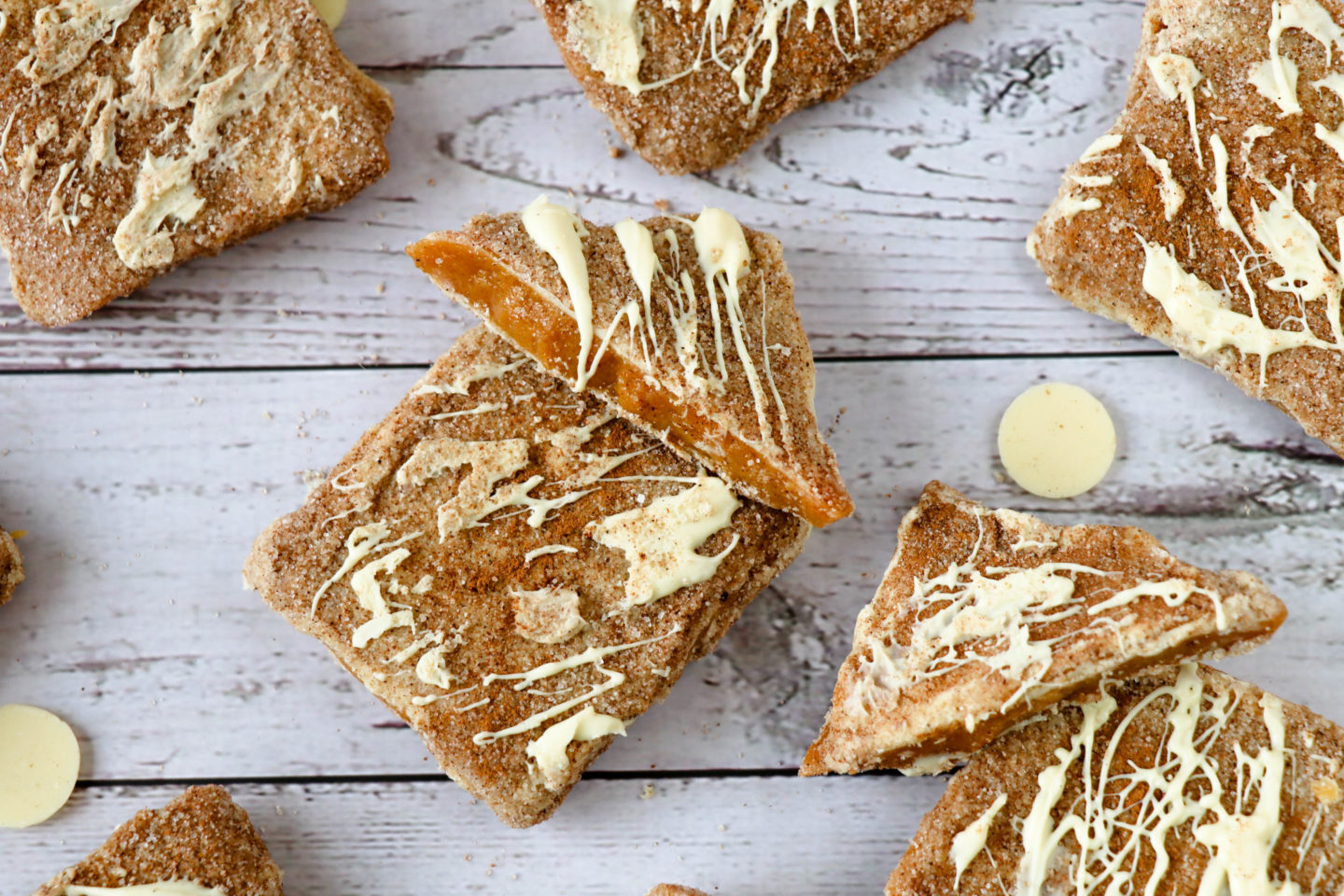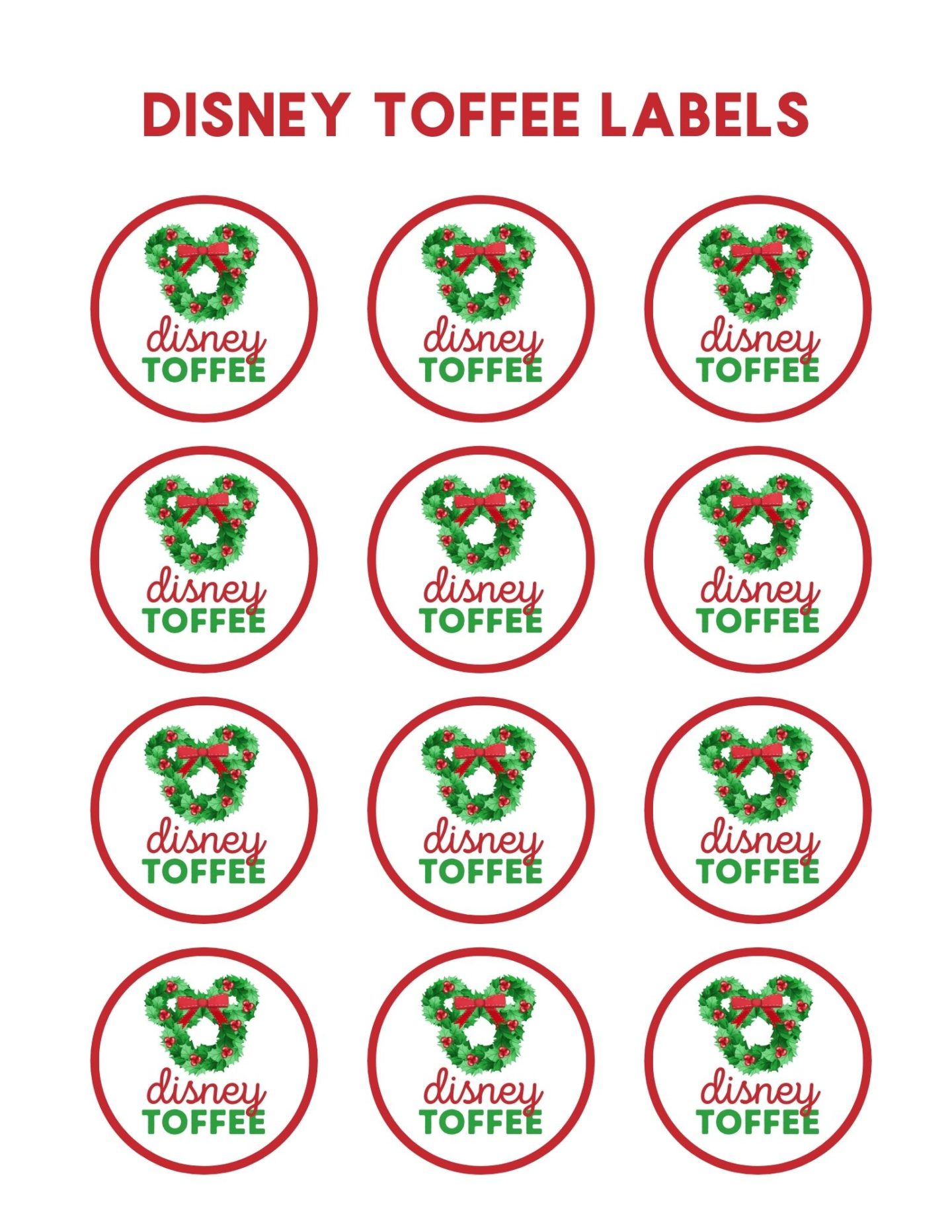 Ingredients needed for the Disney Churro Toffee Recipe
4 Sticks of salted butter
2 cups of sugar
Toppings
1Tbsp of cinnamon
½ Cup of sugar
3 Bags of white chocolate chips or wafers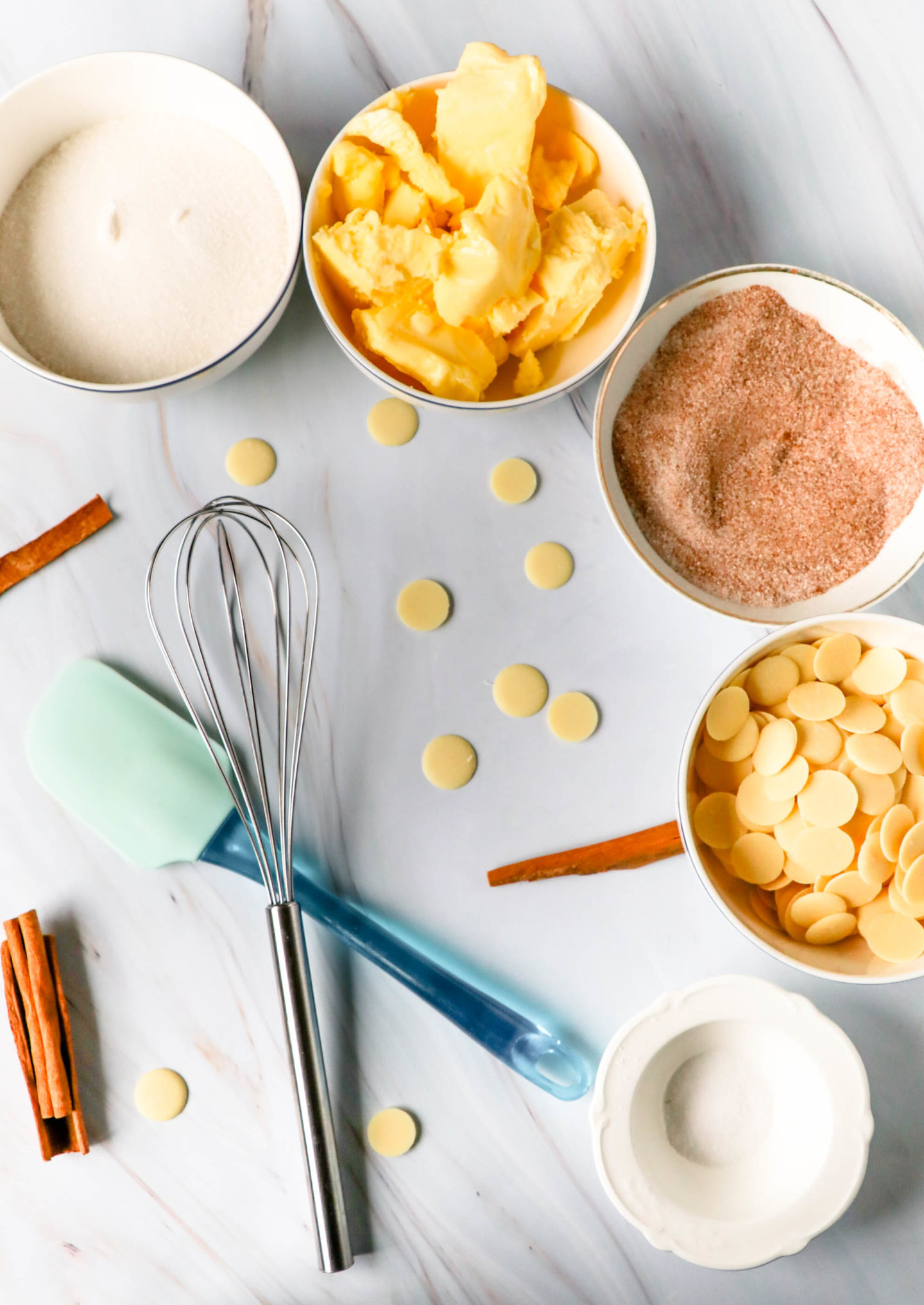 How to make the Disney Churro Toffee Recipe
Prep time – 15 minutes
Cooking time – 10 minutes
Additional time – 80 minutes
Get yourself a medium-sized saucepan. Combine the salted butter and the sugar into your chosen pot.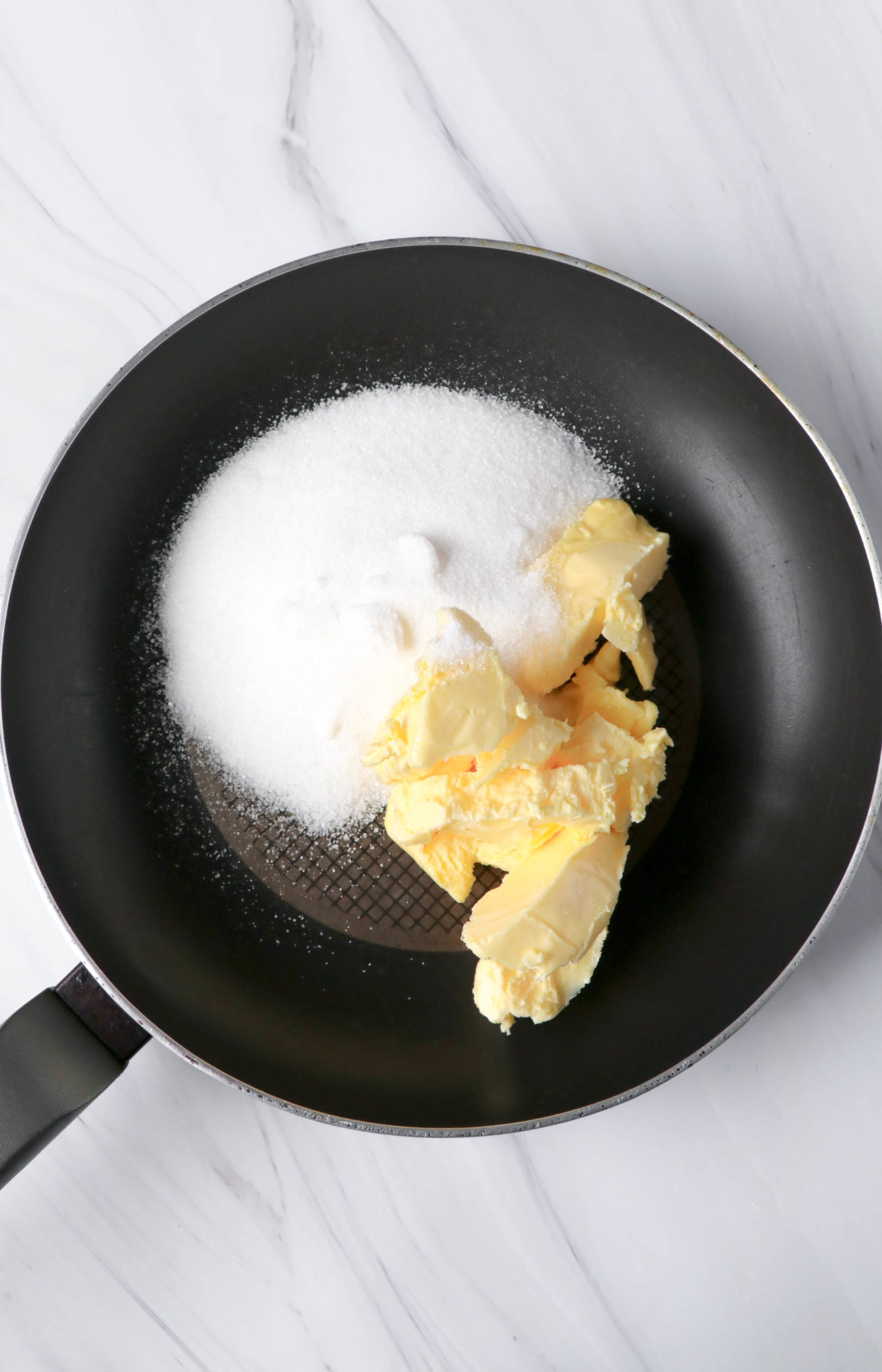 Bring the combined mixture and bring it to a boil. Stir the mixture occasionally with a whisk until all of the ingredients have been combined together.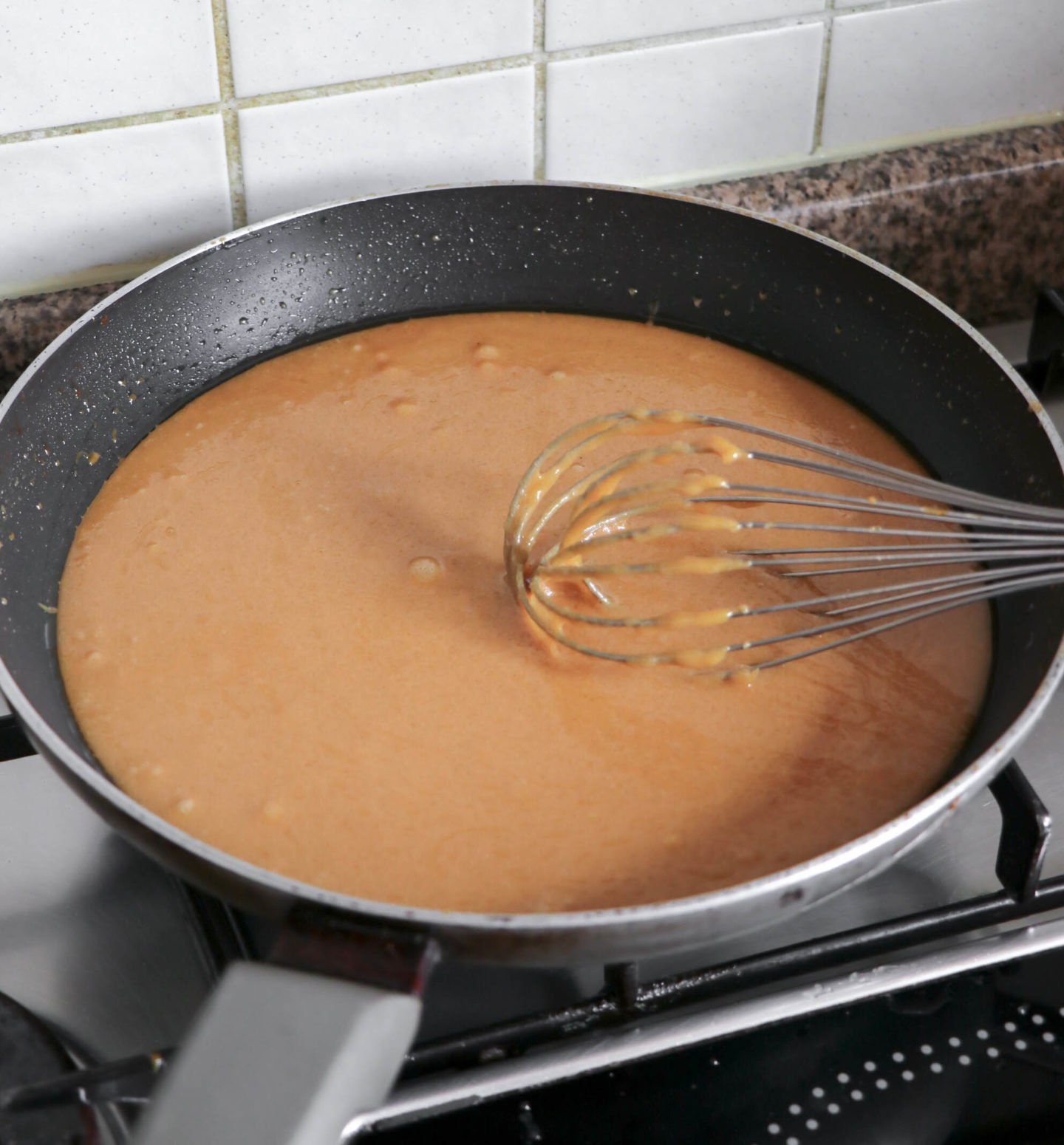 Cook over the heat until the butter mixture turns into a darker amber colour. You will also need to check that the temperature of the mixture has reached 285f.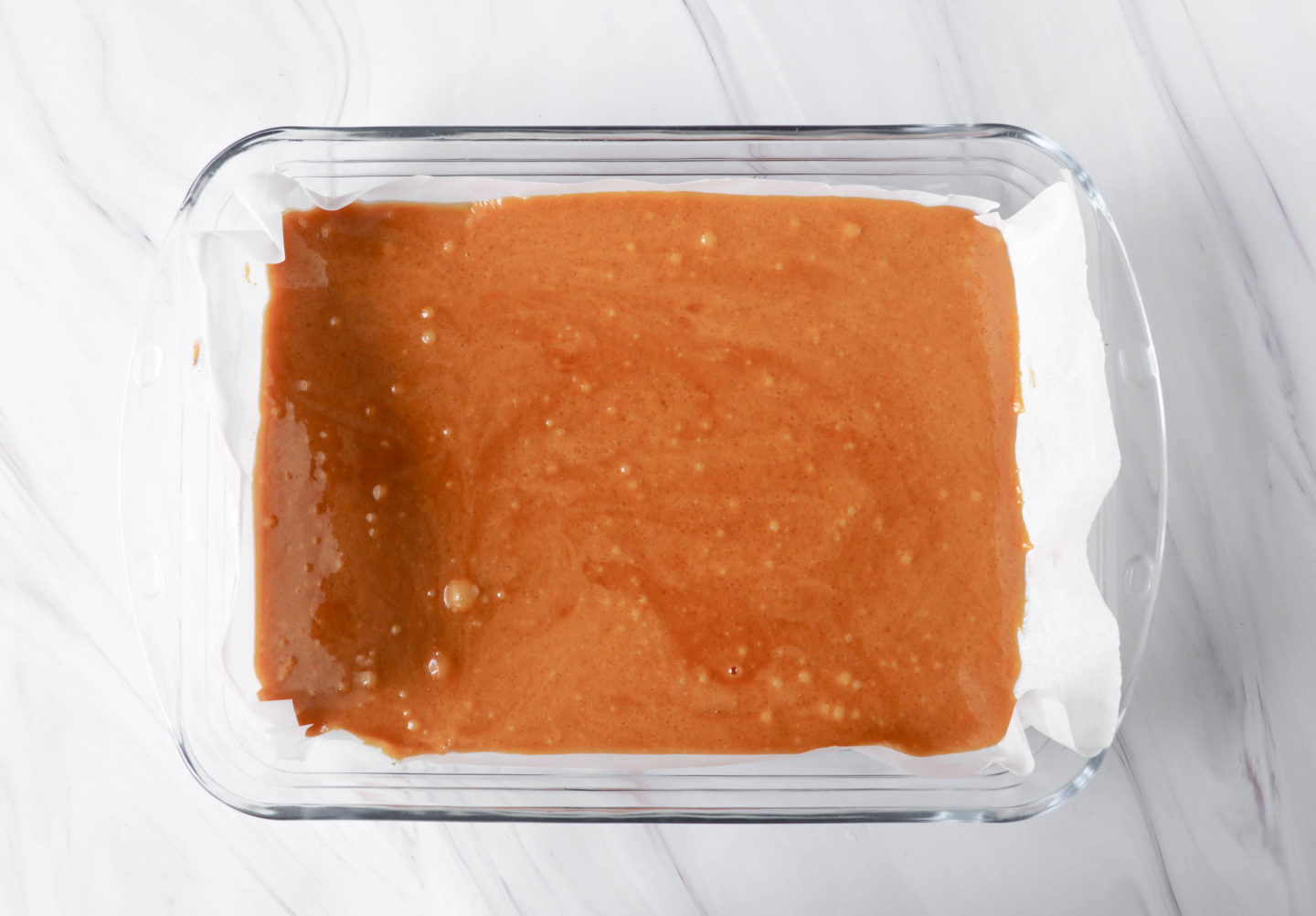 Grab a baking sheet and line it with parchment paper. Once the mixture has reached the appropriate temperature and colour, pour the mixture onto the lined baking sheet.
Let the toffee sit and set for around two minutes. Then grab a plastic knife and run it through the toffee to create squares or slabs. You may have to do this a few times so that the toffee breaks evenly and cleanly.
Once you have done that, place the toffee into the fridge for around 20 minutes to allow the toffee to set and cool completely.
Using your hands, gently break the toffee into pieces.
Get a microwave-safe bowl, add the chocolate to it and melt it in the microwave until smooth.
Get another baking sheet lined with parchment paper. Dip the toffee pieces into the melted white chocolate and then place them on the new baking sheet.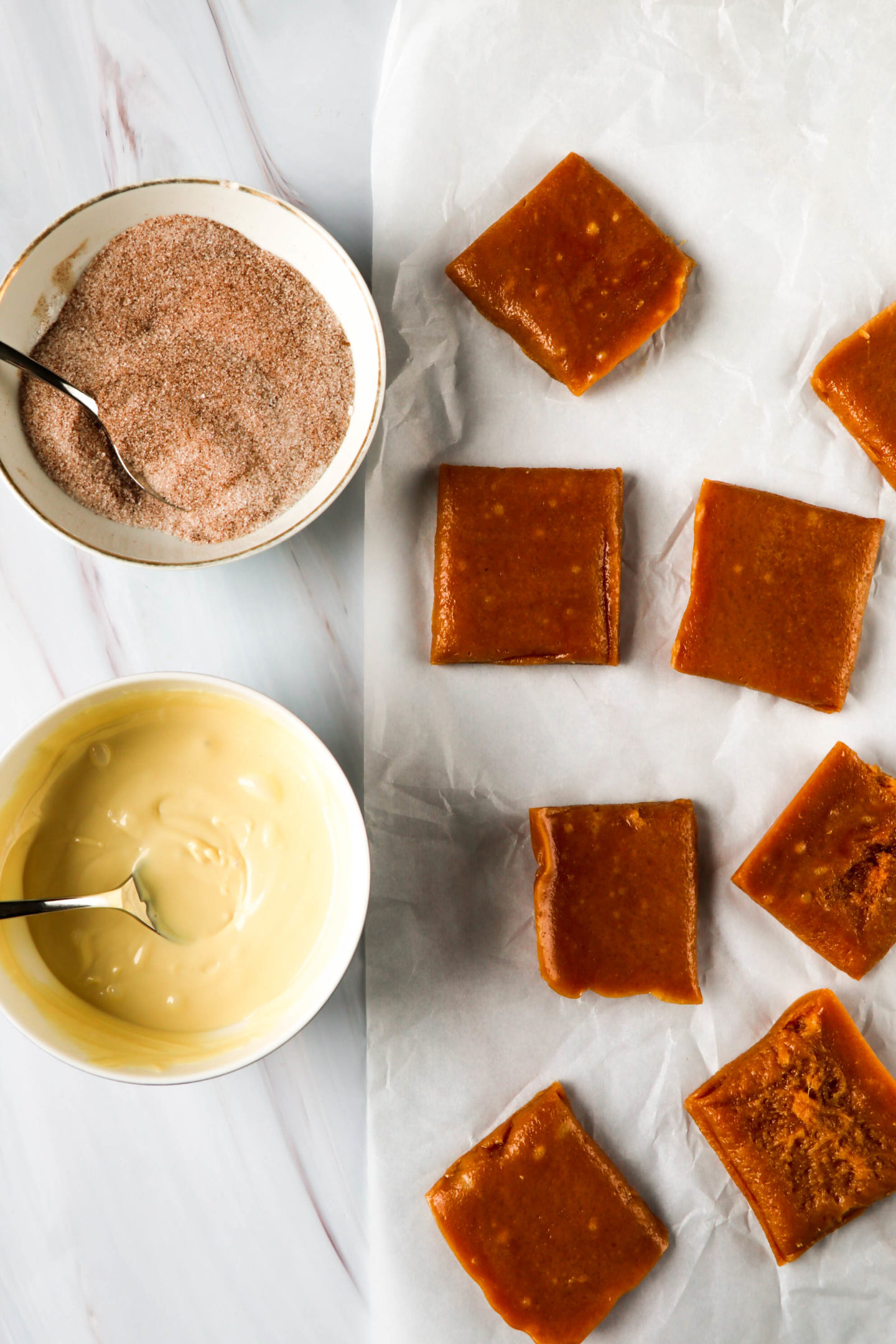 While the chocolate is still warm, sprinkle the cinnamon and sugar across the chocolate-covered pieces.
Once each piece is covered with the cinnamon and sugar, place the toffee back into the fridge for about an hour.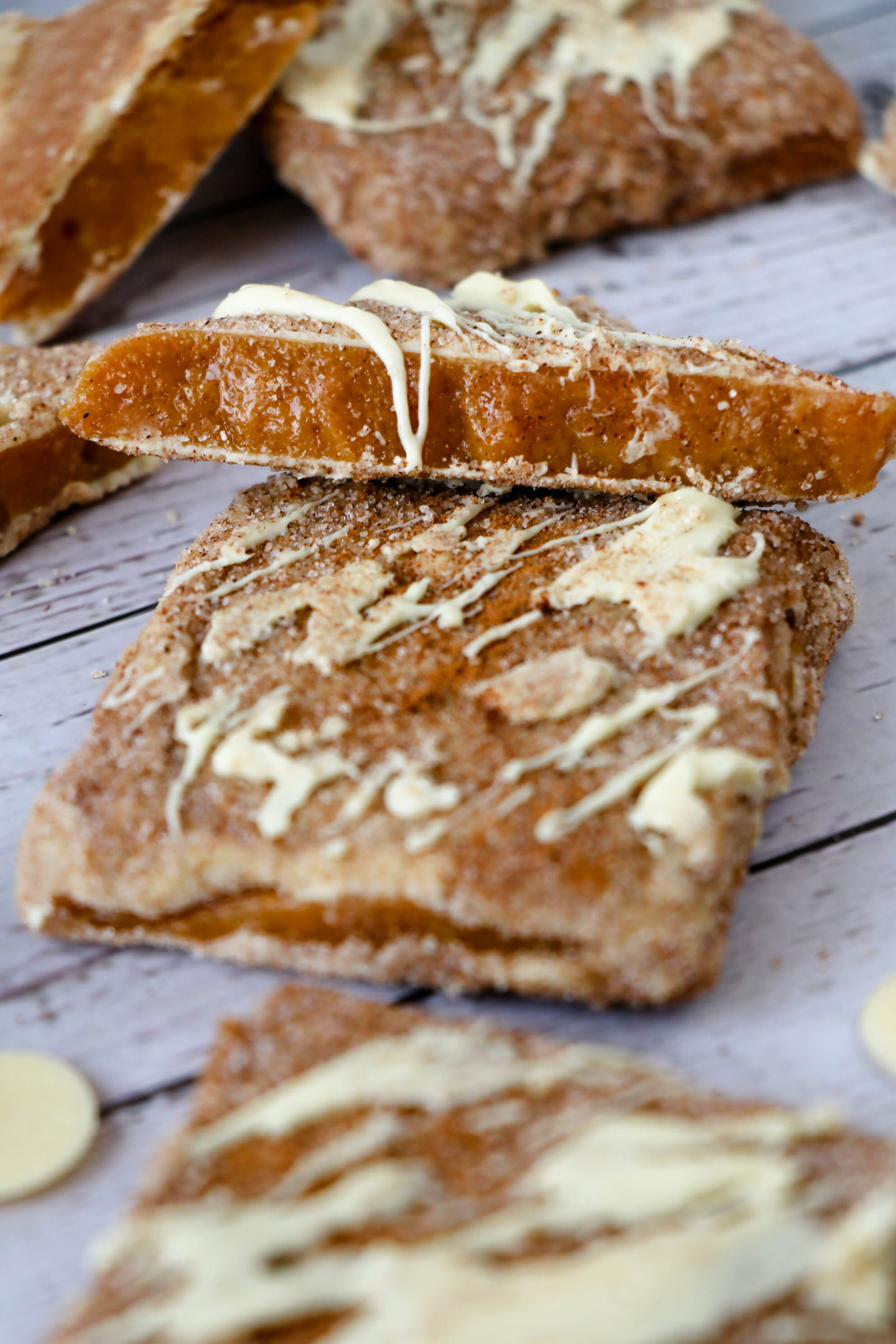 Once the toffee and chocolate have hardened, you can take it out of the fridge and shake off any excess sugar and cinnamon before placing each toffee piece into an airtight container for storage.
This should make around 12 pieces of toffee.
Check out these cute Disney Serviettes to send the Churro Toffee to loved ones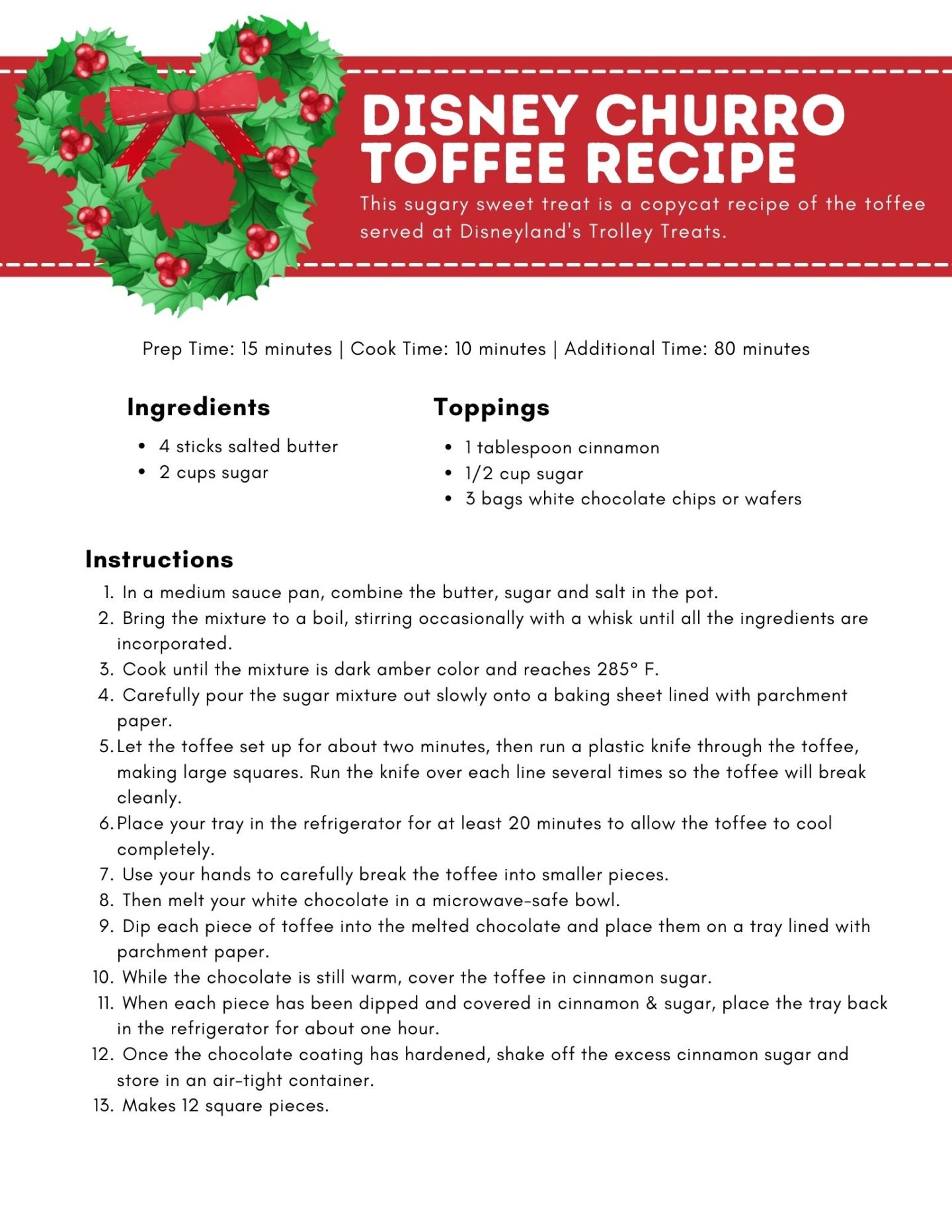 Recipe notes and tips
Making this recipe is a great way to rekindle those memories of a recent trip to Disneyland. Toffee is also a lovely treat to have to hand stored away and can be brought out for any occasion. It is a fairly simple recipe to follow and the only time-consuming element is to ensure that you leave the toffee enough time in the fridge to set.
Variations to try
While this is copying a toffee recipe and flavour for something that you may experience in Disneyland, that doesn't mean to say that once you have tried it out a few times that you can't make this your own. There will always be a few different variations to try. Here are some suggestions to consider.
Use a different sort of chocolate instead of white chocolate that the above recipe calls for. You could try milk chocolate or dark chocolate if you prefer. Why not try two different flavours and dip half of the toffee in one chocolate and the other half in another type of chocolate. It might be a bit fiddly but could be a taste revelation.
Instead of sprinkling sugar and cinnamon onto the chocolate-covered toffee pieces, why not try a few alternative options instead. It could be chocolate chips, maybe crushed nuts, or even dried fruits. There are many different flavour combinations that you could try so do what you think will work. There is no right or wrong answer and everyone will like different flavour combinations.
An outside suggestion would be to try chili and chocolate combined with the toffee. Of course, this takes you away from the traditional flavours that you may have experienced in Disneyland, but once you have the knack for the recipe you can be a little more adventurous.
FAQs
Of course, there will always be questions that everyone might have when it comes to trying a few different recipes. With this Disney Churro Toffee recipe, here are some of the common questions that you might have.
Can it be made ahead of time?
This is a great recipe to make ahead of time. As it requires time to set and also to be in the fridge, you could make this a day ahead of when you want to enjoy it. As long as you store it correctly.
How should I store the Disney Churro Toffee?
The best way to store the toffee is in an airtight container. This is a great way to keep the toffee at its best.
How long can I store the Disney Churro Toffee?
When stored correctly, you can store the Disney Churro Toffee in an airtight container for up to two months. It is advisable that you don't keep it any longer than that. You also need to ensure that you keep the toffee away from any heat source.
Where should I store the Disney Churro Toffee?
You can either store it at room temperature or in the fridge. It will last a lot longer in the fridge, but it is still best not to go beyond the two month period from when you made it.
Hopefully, this will have encouraged you to give the Disney Churro Toffee recipe a try.
Don't forget to check out all of the other Disney Recipes