Crazy For You Musical Review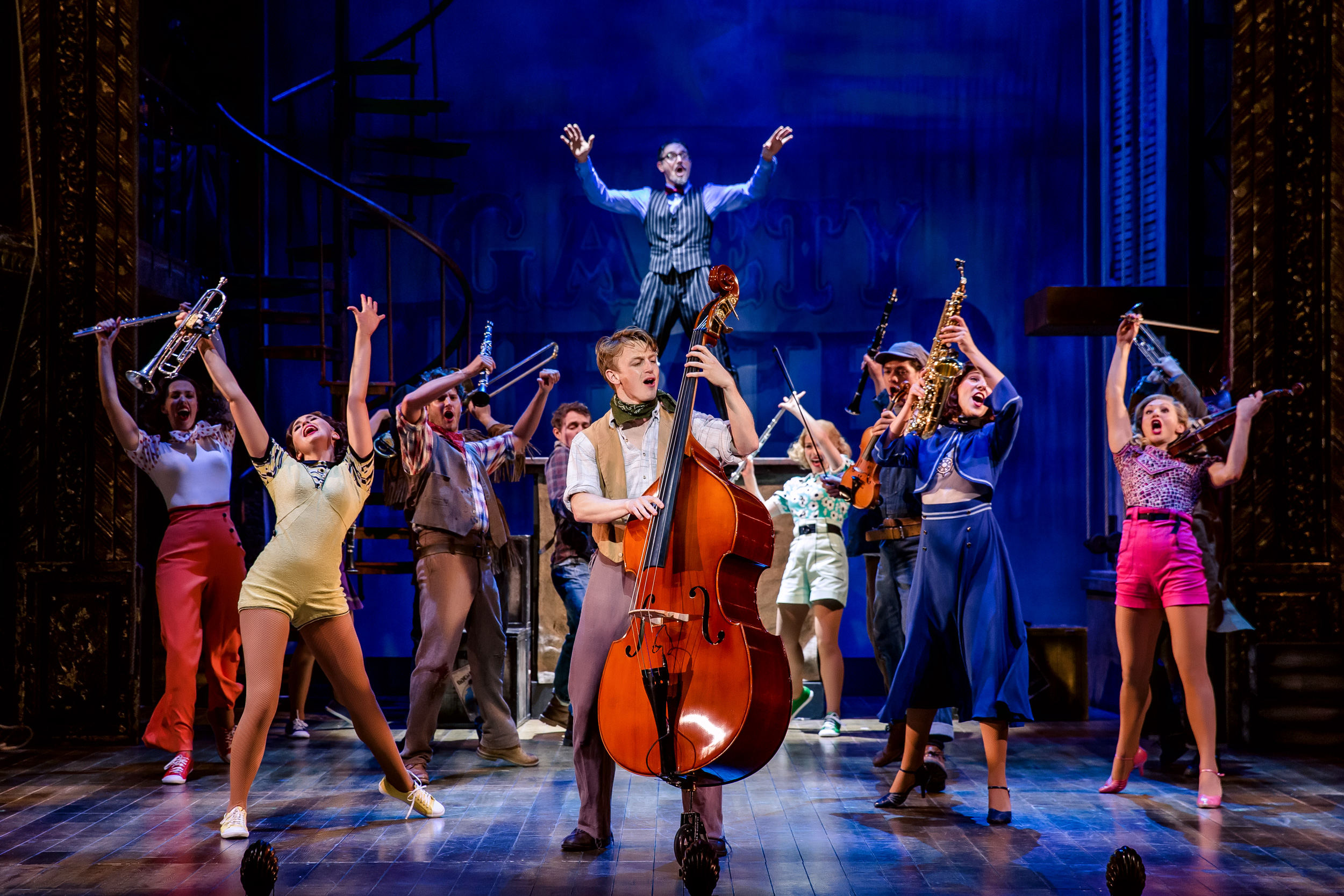 Last night Neva and I were invited along to Norwich Theatre Royal for the opening night of Gershwins musical Crazy For You, starring Holby City and Strictly winner Tom Chambers, he was starring alongside Caroline Flack, but she unfortunately has had to stop the tour on doctors orders due to back problems, the role of Irene Roth was played by Hollie Cassar, who did a fantastic job.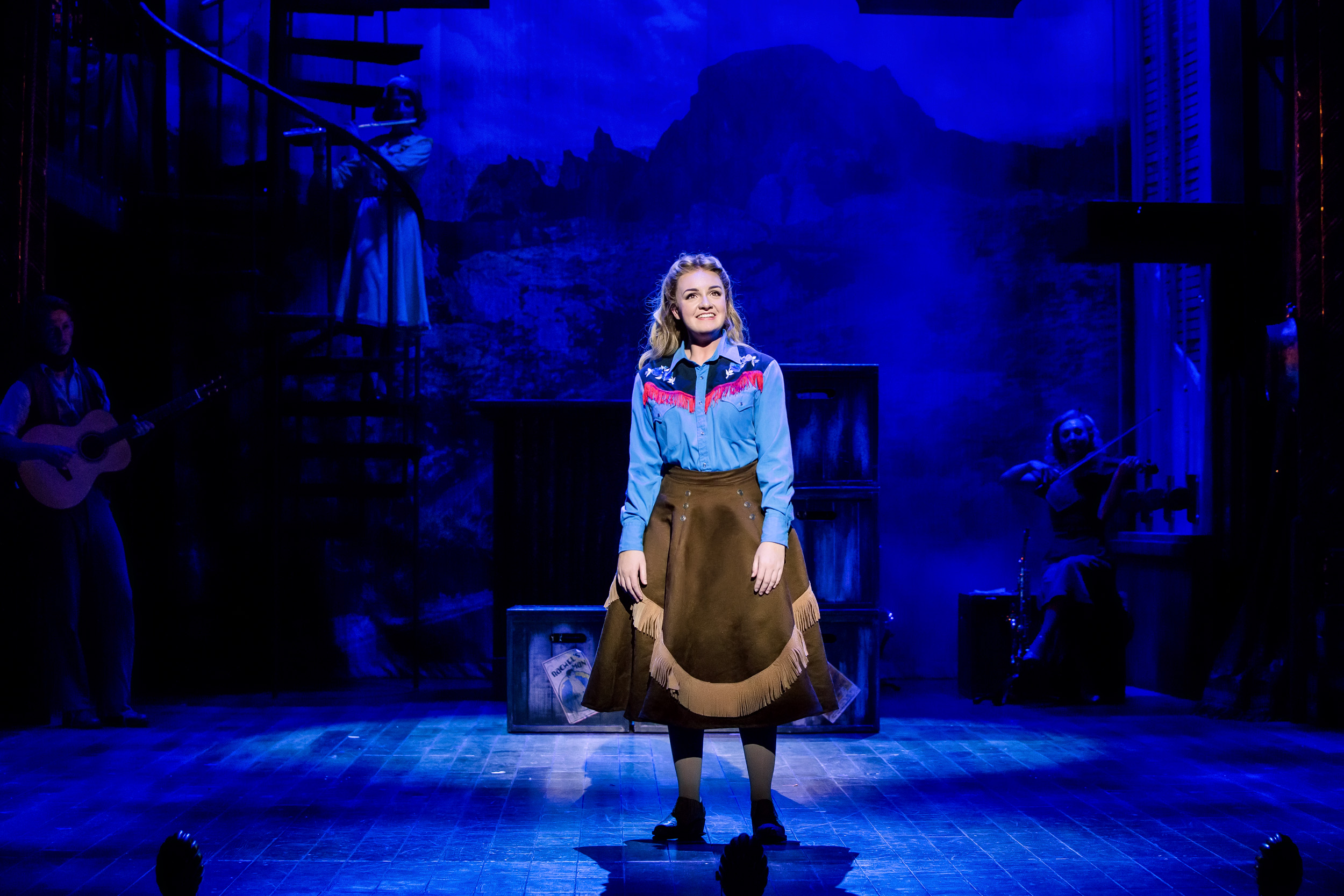 Charlotte Wakefield was stunning in the role of Polly, she had the lovable charm of a country girl, with the fighting spirit of a Wild Stallion!

The story tells the tale of Bobby Childs (Chambers) who is a banker, but dreams of being on the stage, the bank has issued legal proceedings against an old theatre in Deadrock, Nevada and Bobby has to go there to ensure it goes smoothly.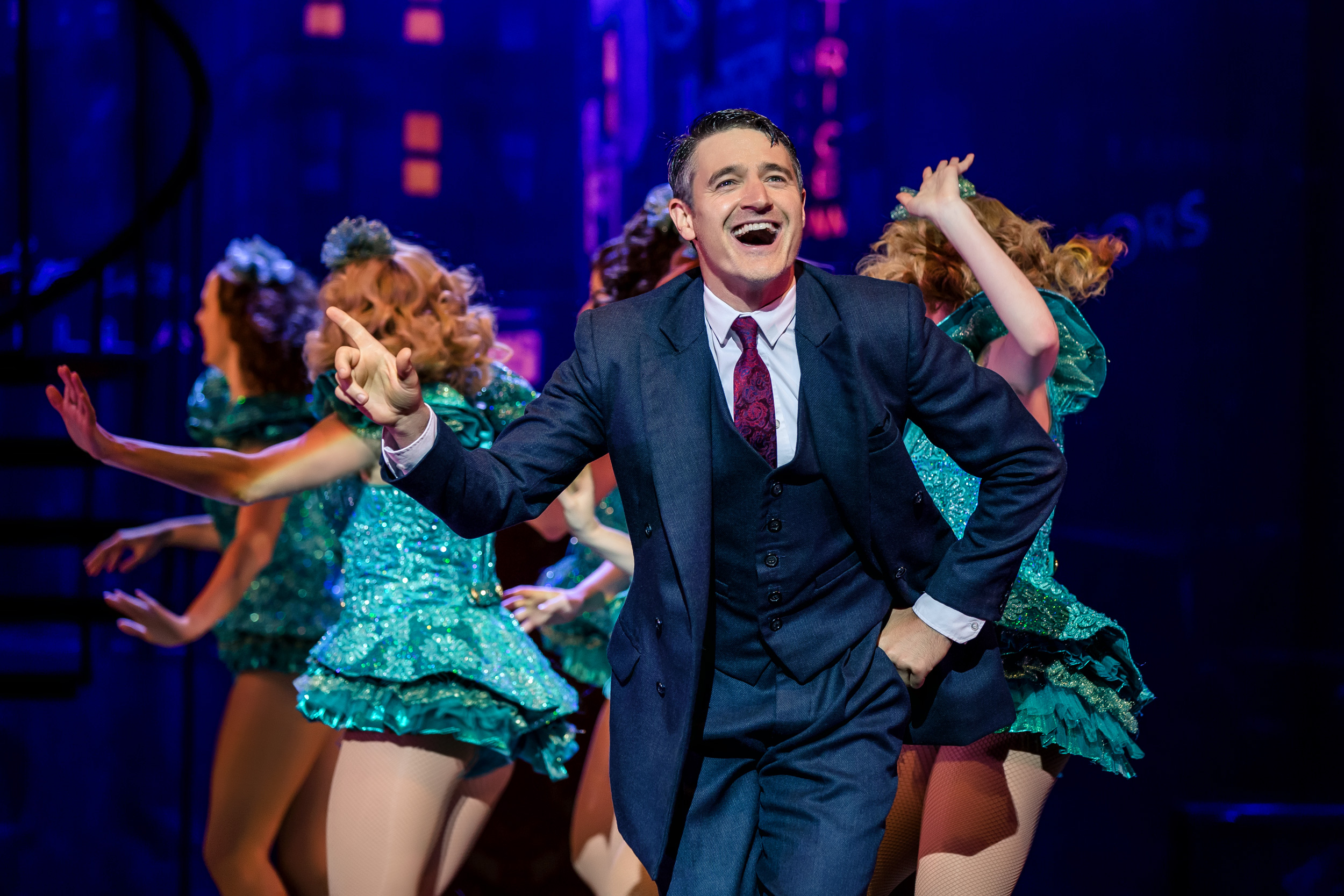 As soon as he arrives (after an hours walk from the station) he falls head over heels in love with Polly (Wakefield) (the proprietors daughter), the fact she is the only girl in the entire town has absolutely nothing to do with it, he announces that he is best friends with the famous Theatre extraordinaire Bela Zangler, which isn't exactly true, he does know the girls that dance for Bela, but he thinks Bobby is a moron, so the girls arrive in Dead Rock to help put on a show and Bobby finds himself forced to dress up and play the part of Bela, with the intention of stopping the bank taking the theatre and winning Polly's hand.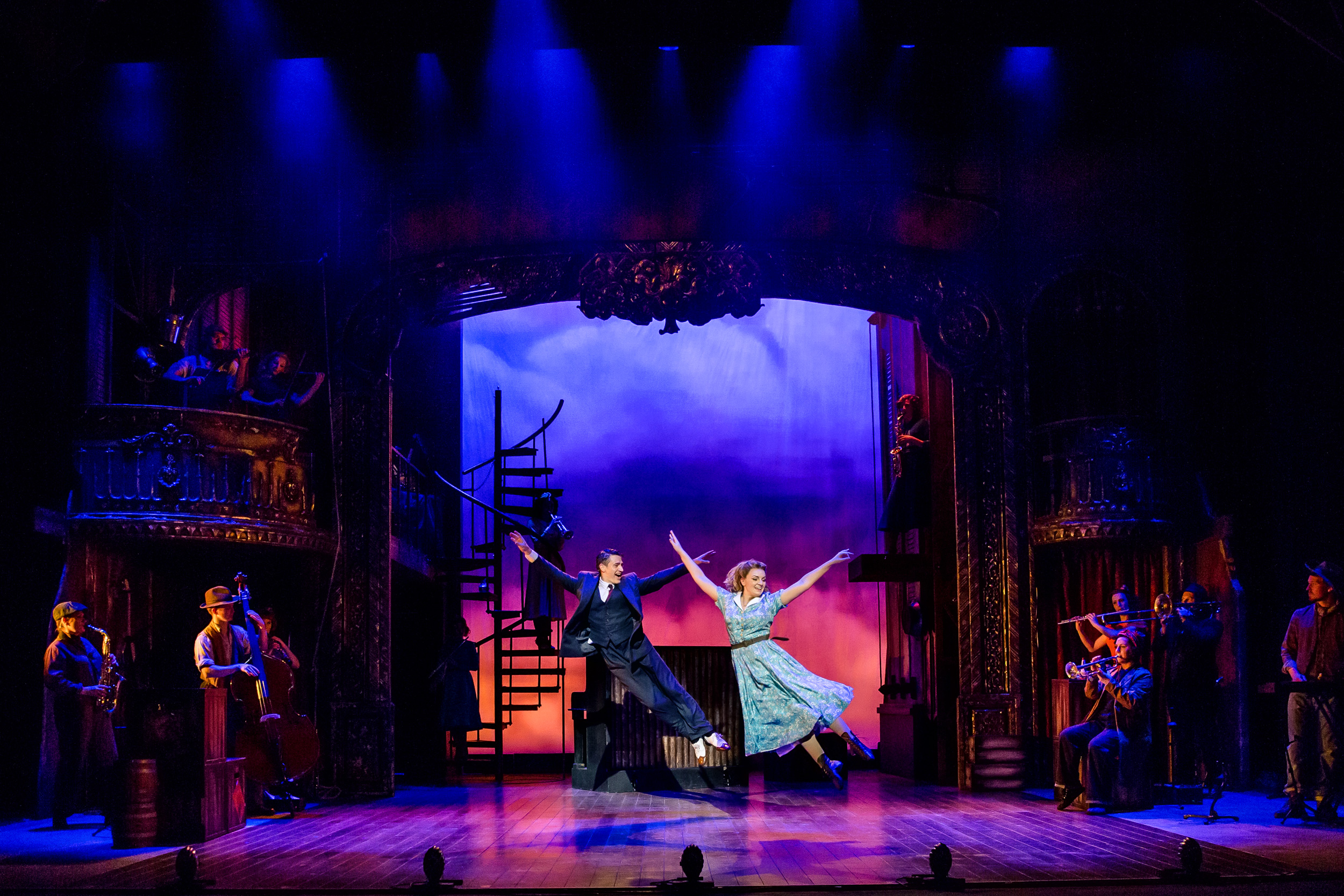 It doesn't quite go as planned, but i'll leave that for you to go along and find out for yourselves!
Chambers plays both parts exceptionally well and he really does ensure you believe he is a complete bumbling idiot, not a handsome, accomplished doctor, which is testament to his amazing acting ability.The entire audience was in stitches in the scene where he and the real Bela (Neil Ditt) meet up.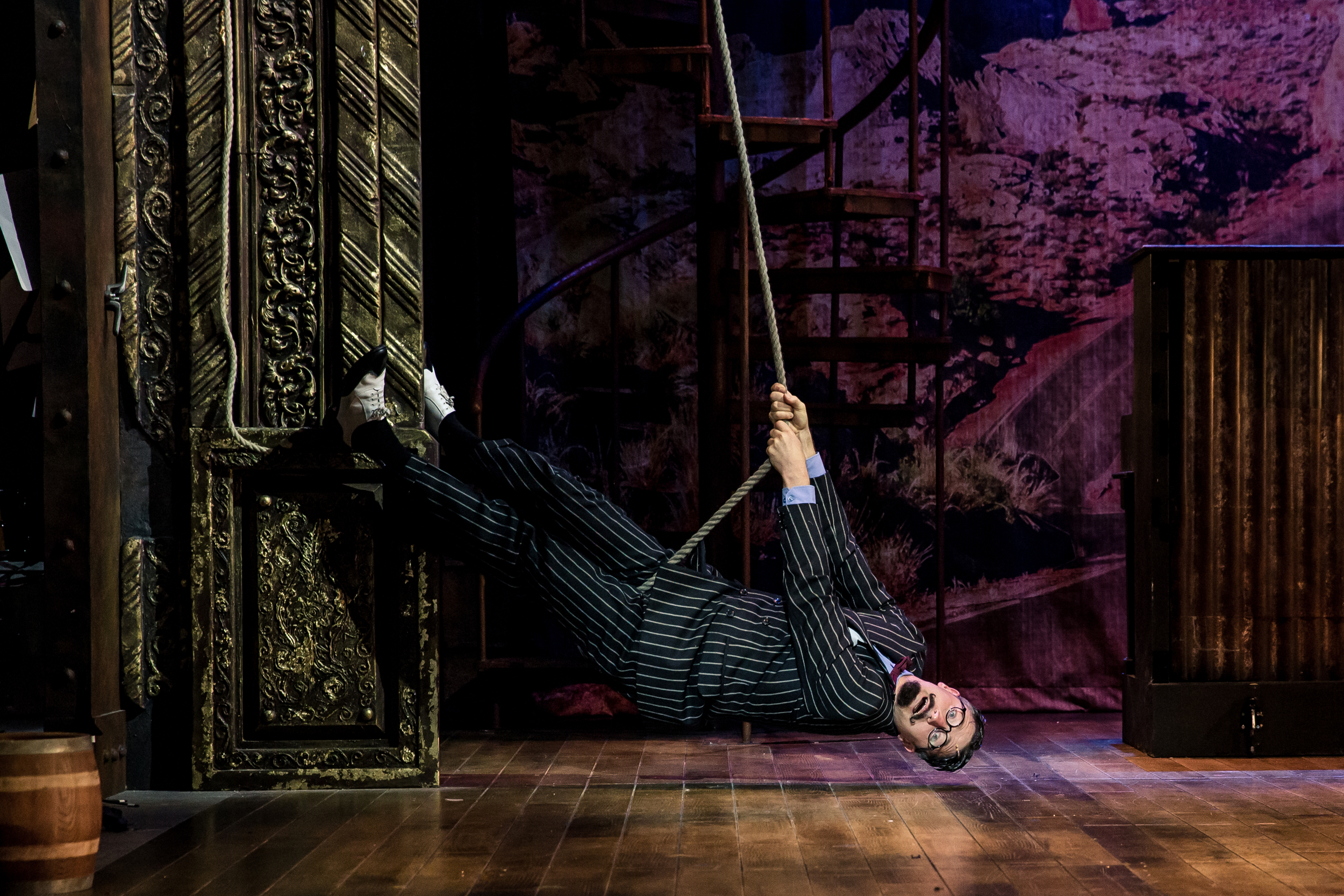 This is an amazing show thanks to the all-singing, all-dancing cast who also play musical instruments, it is one not to be missed.
The entire show has a feel good factor, with lots of singing and dancing, and lots of laughs, the perfect way to spend an afternoon or evening, but be quick as there are not many seats left.
The show is taking place at 14.30 on Wednesday 1st November, Thursday 2nd November and Saturday 4th November for the matinee performances and evening performances at 19.30pm on Wednesday 1st November – Saturday 4th November.
If you don't get a chance to see it in Norwich, don't worry as it is continuing it's tour throughout the UK during the rest of 2017 and into 2018, for tour dates check out the Crazy For You Tour.