If you travel with kids, you may have found it harder in recent years to plan cheap family vacations. It's well known that prices go up for trips during school breaks, here are a few ways to budget for your family holiday.
But there's also a steady rise in the costs of food, lodging, and attractions, which all add up when you're travelling with your family.
But it's not all bad news, there are ways to make your money go further while you and your partner travel the world. Here are 10 tips for how to plan a cheap family vacation.
Timing Is Important
Most last-minute deals aren't available during school breaks and the ones that tend to be for less desirable places.
If your kids go to school, you'll know when the school year starts and ends months or even years in advance. Use this information to book months or even years in advance, when prices are still low due to low demand.
If your kids aren't in school yet or you teach them at home, travel outside of the busy times when prices are lower and there are fewer people.
Talk To Other Parents
Baby groups may have helped you maintain your sanity when your child was a newborn by providing moral support and teaching you how to change diapers, but the wisdom that can be gained from these groups goes far beyond these topics.
Ask other parents about the trips they've taken, how much they cost, and what they would do differently to save money the next time they went on vacation.
In a similar vein, the internet is home to a plethora of online forums and family travel bloggers who are more than willing to share their knowledge with you regarding how to travel to different locations on a limited budget.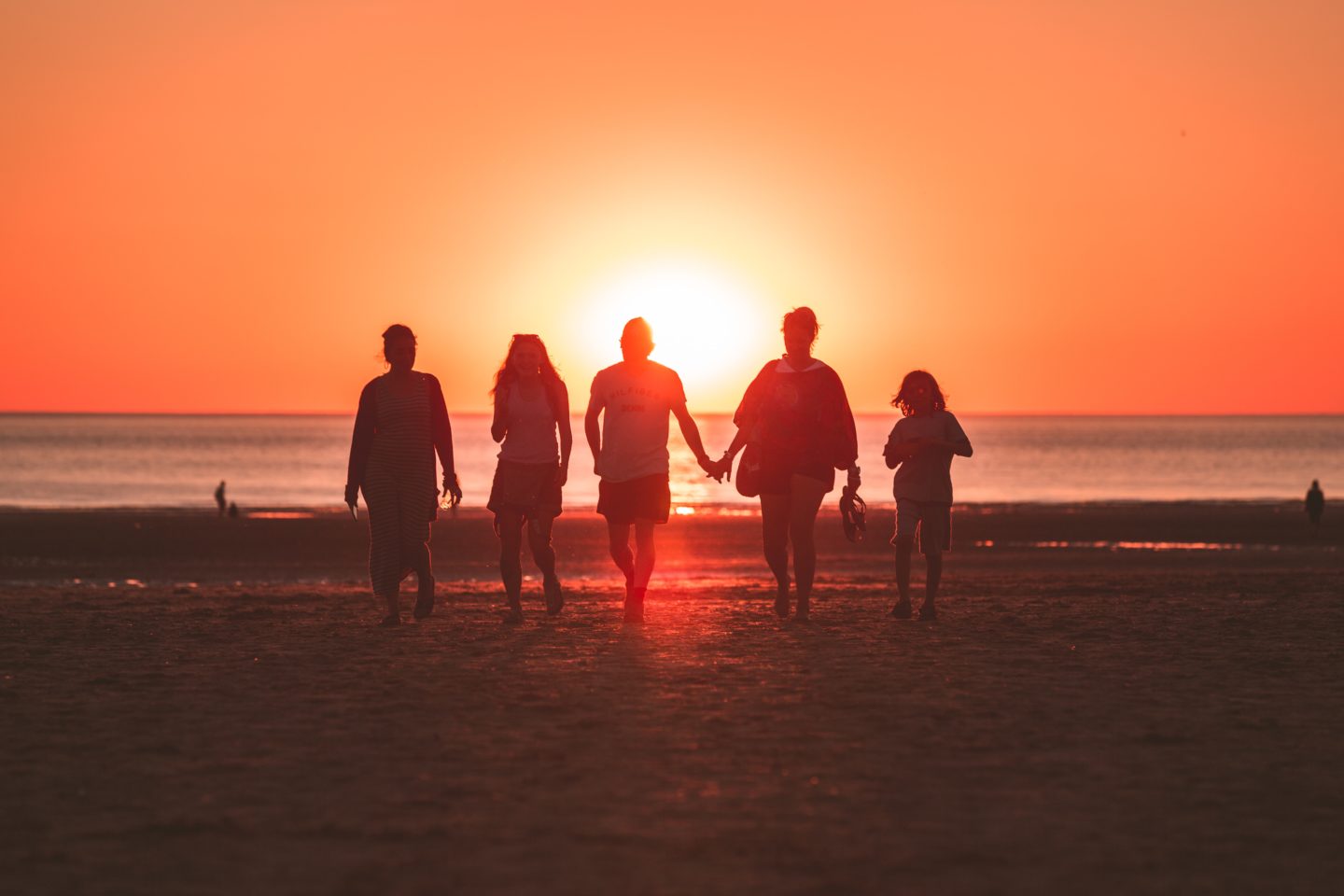 Stay Away From Crowds
It's a basic rule of economics that when demand is high, prices go up. One solution? Get away from the crowds.
Avoid places that are popular with tourists and choose somewhere less trendy or well-known instead. For example, instead of Tuscany, go to rural Lazio, Adelaide, or Maine.
With a little research, you can find fun things to do with the kids and enjoy not having to fight through crowds of people to get ice cream or a family selfie you can post online. You'll also get the praise that comes with being a little bit more daring.
Make It An Adventure
You can save money on a hotel room and make memories that you will all remember if you travel to your destination in a different way than you originally planned.
It is a memorable experience for children to travel overnight on a train, ferry, or even a bus (if they are courageous enough), and it is a tale that they will retell again and again when they return to their homes.
On the other hand, taking a road trip with your family can help you avoid spending money on pricey plane tickets and rental cars.
Use Toys In The Place You Are Staying
Self-catering options like HomeAway, Love Home Swap, and Airbnb are frequently much more affordable for families than hotel stays.
This is true despite the fact that staying in a hotel eliminates the stress of cooking and cleaning. When someone rents a house or apartment, they have the option of obtaining additional space for themselves.
Toys, games, high chairs, and anything else that your family might require can be found at most locations.
There are also low-cost alternatives to hotels such as youth hostels with family rooms, where children can interact with other vacationers and make new friends.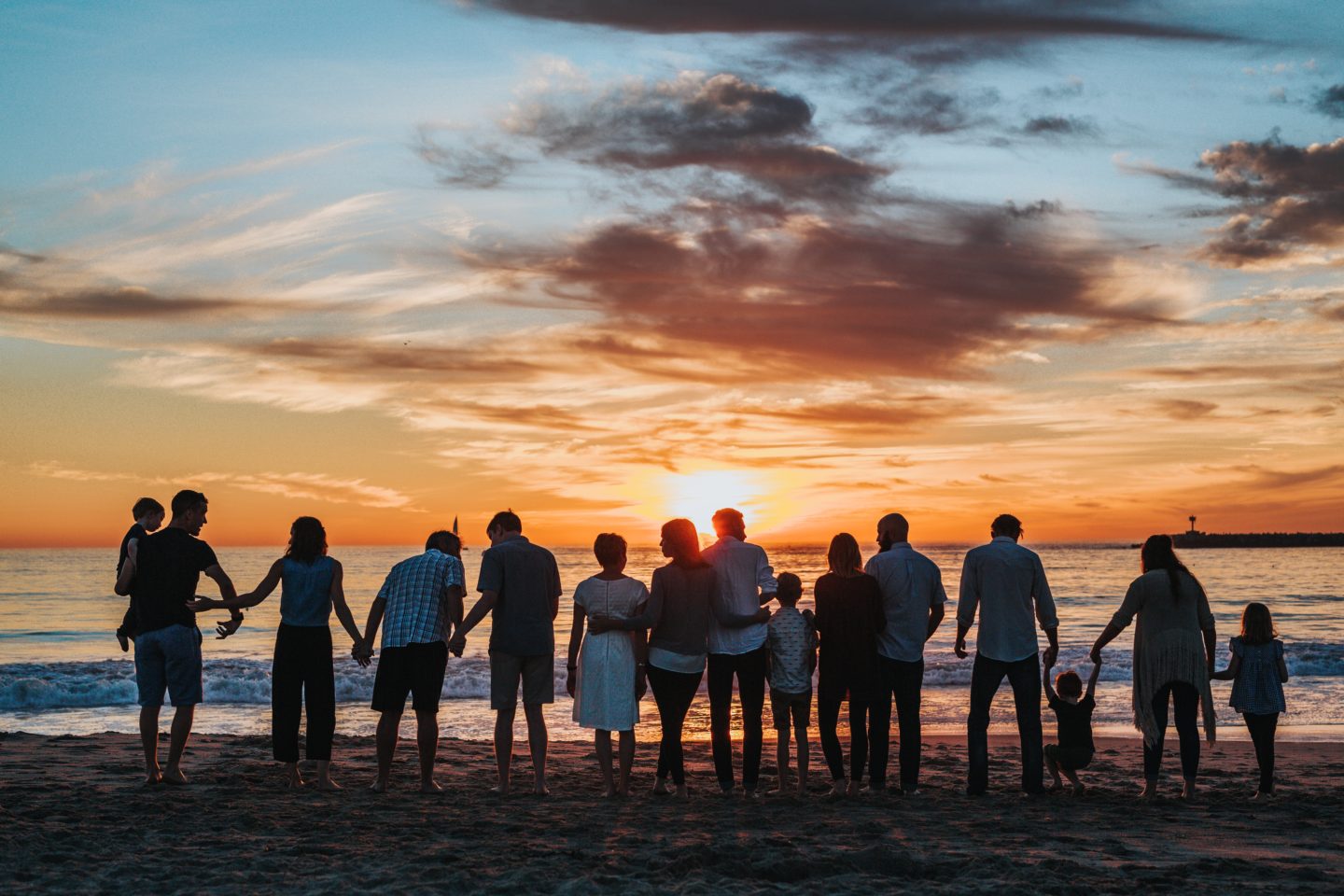 Get Out And Enjoy Nature
The fact that children typically enjoy being outside is wonderful news for parents who are attempting to reduce their expenses. Instead of going to pricey attractions, plan day trips that include walks in the natural environment.
Bring a picnic with you when you take your children to the nearby playground so that they can socialise with other children and save money by not eating out.
Camping is yet another enjoyable and cost-effective way to spend time in the great outdoors.
It offers children the opportunity to spend time outdoors while also helping with basic housework, such as clearing away leftovers after a barbecue.
Even if you think you won't enjoy it, you should give it a shot at least once because it's a situation in which everyone wins.
Look For Family Discounts
Even if they can't always get large group discounts, families can use the power of numbers in a lot of different little ways to their advantage.
You might be able to get a discount pass for the local transportation, find family coupons online for the things you want to see.
Take advantage of marketing campaigns such as "kids go free" weeks at theatres or large exhibitions where children do not have to pay to enter these venues.
Write Down The Most Important Parts
Everyone who has ever made an effort to cut costs knows that it's the little things that add up, and taking your children on vacation is no exception to this rule.
Bring water bottles that can be refilled, buy ice cream in packs at a local grocery store, and educate yourself about the places you want to see before you go to avoid paying additional money for audio guides, activity packs, or special exhibits.
A rule in gift shops that states "no touching" can also help prevent people from spending more money than they need to on purchases.
Think About How You Travel
Instead of trying to get away every time your children have a break from school, you could go less frequently but for longer, which would help you save money on the cost of getting away.
For example, rather than trying to get away every time your children have a break from school. If you have the ability to work from any location, you might be able to extend your time away from home to several weeks or even months.
The much-discussed "staycation" is yet another possibility in this category. When going on an adventure in one's own neighbourhood, it can be entertaining for the whole family to act as though they are on vacation.
You could also make an effort to reconnect with aunts who you haven't seen in a while if you haven't already. It's possible that they wouldn't mind if you brought your whole family to stay with them for a week.
You could also make an effort to persuade the grandparents that travelling with their grandchildren and helping out the family while doing so is the ideal way for them to bond with their offspring and provide assistance to the family at the same time.
Think About Your Expectations
If you are unable to pay for an all-inclusive luxury resort or a trip that spans a significant amount of time, it is time to consider what you truly require in order to have a good time while you are away from home.
Would you be interested in trading a more expensive villa with an infinity pool for a more affordable place that's closer to the beach or a public pool? Keep in mind that children are easily pleased, and the vast majority of children will enjoy any adventure, no matter how big or how small, that you take them on.
It is possible to travel with children on a limited budget; however, this will require additional planning and patience on everyone's part, but the experience will be beneficial for the entire family as a result of the challenge.