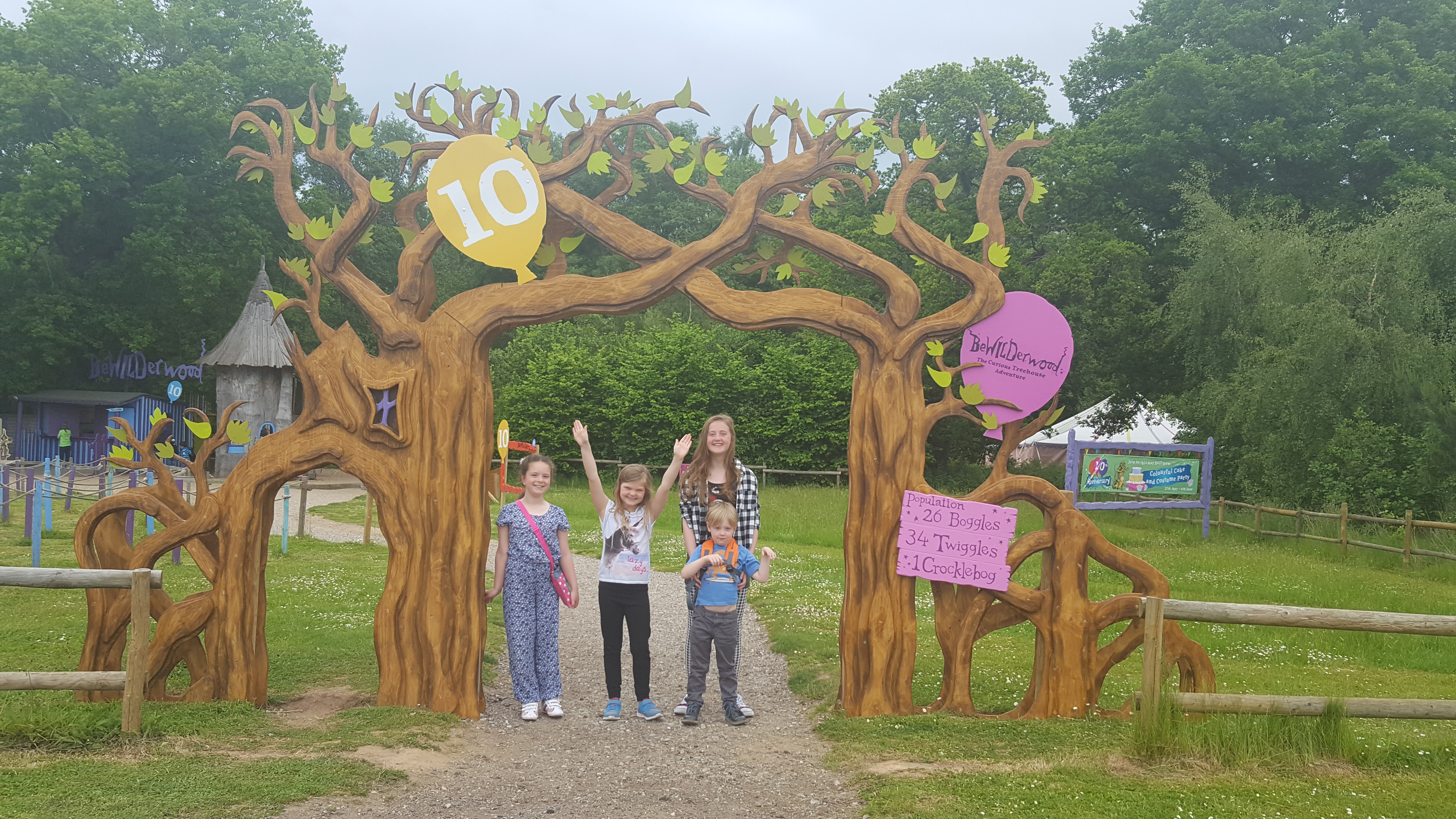 Happy 10th Birthday BeWILDerwood
On Saturday we were invited along to BeWILDerwood to celebrate their 10th birthday, I cannot believe it has been open that long, if you had asked me, I would have said maybe five years!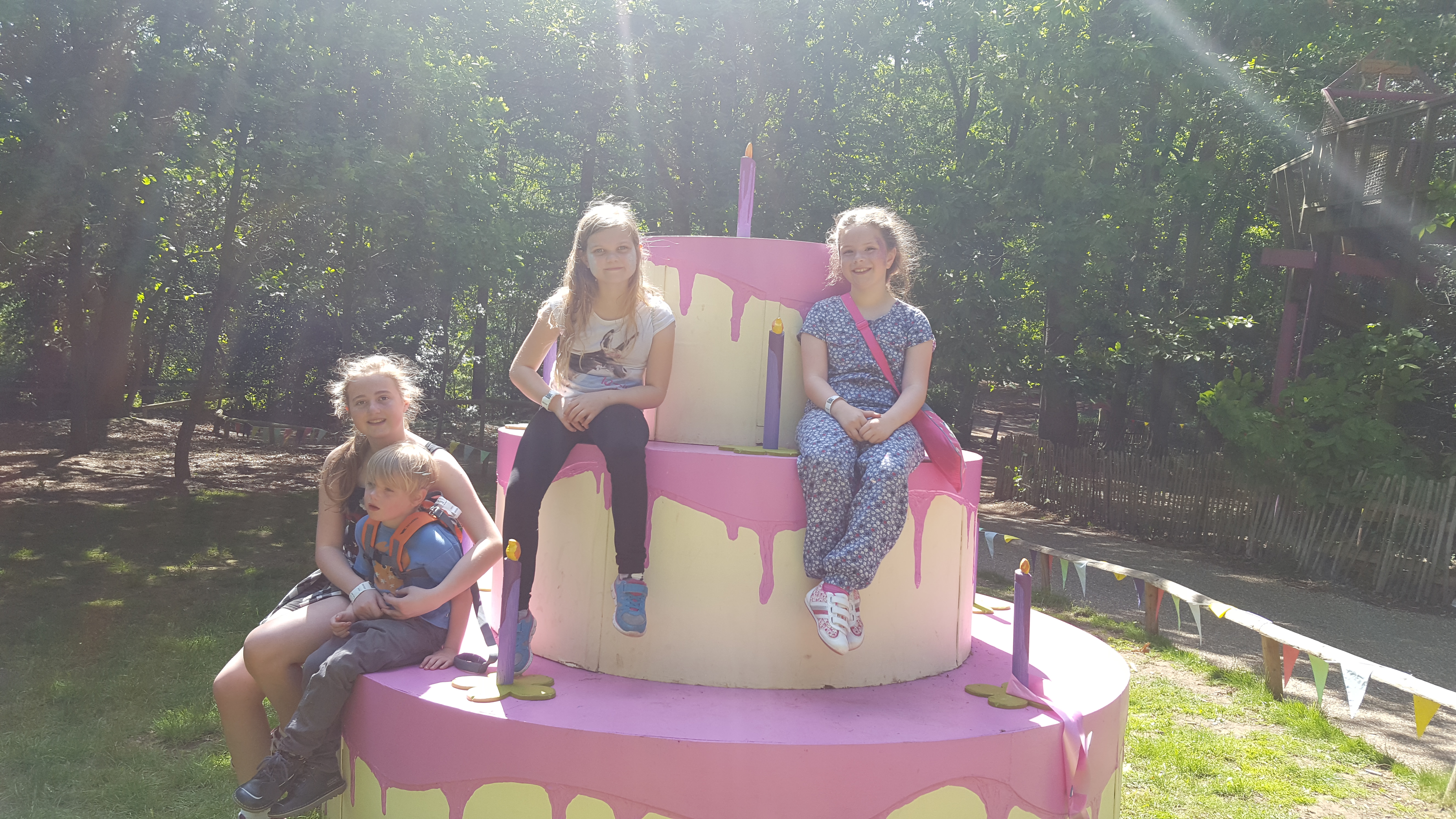 It was a slightly smaller family outing than usual, as the big two teens had something on, Kaide was celebrating another party and Viggo decided to become unwell on the way, but that's another story ( you will be able to read about it in more detail on Hex Mum Plus 1), so Neva, Tyrus, Eowyn, her bff Daisy and myself went to BeWILDerwood to check out all things Twiggle and Boggle and they had THE best time ever!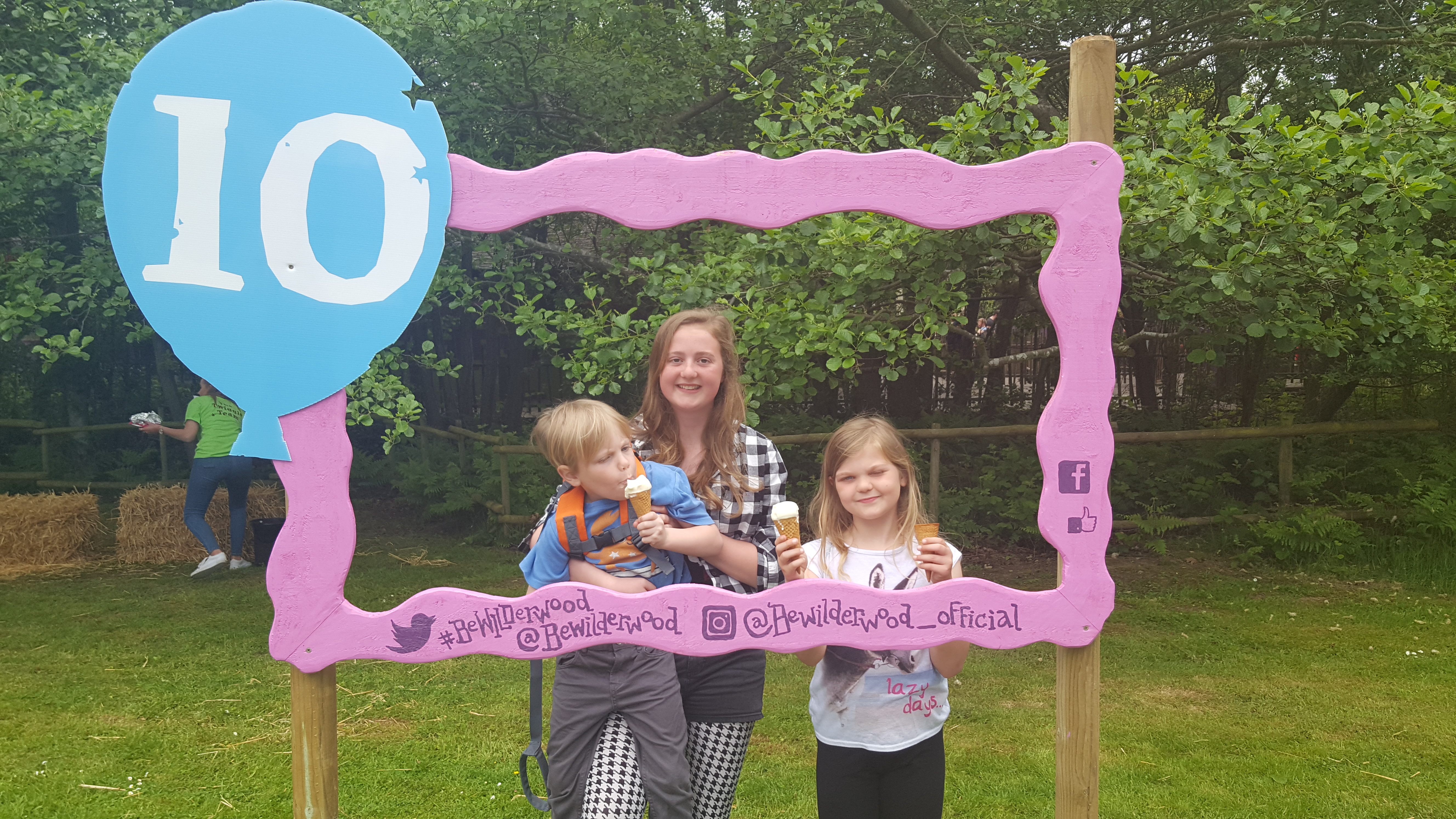 It was a gloriously sunny day, but thankfully, much of BeWILDerwood is under the shade of the trees, which was very welcome. When you arrive you are presented with a map to guide you through the different areas of the park.
The entire place is filled with signs also telling yo which way to go, and helpful noticeboards giving you up to date information about the events taking place on that particular day, so there is no excuse for missing out on anything!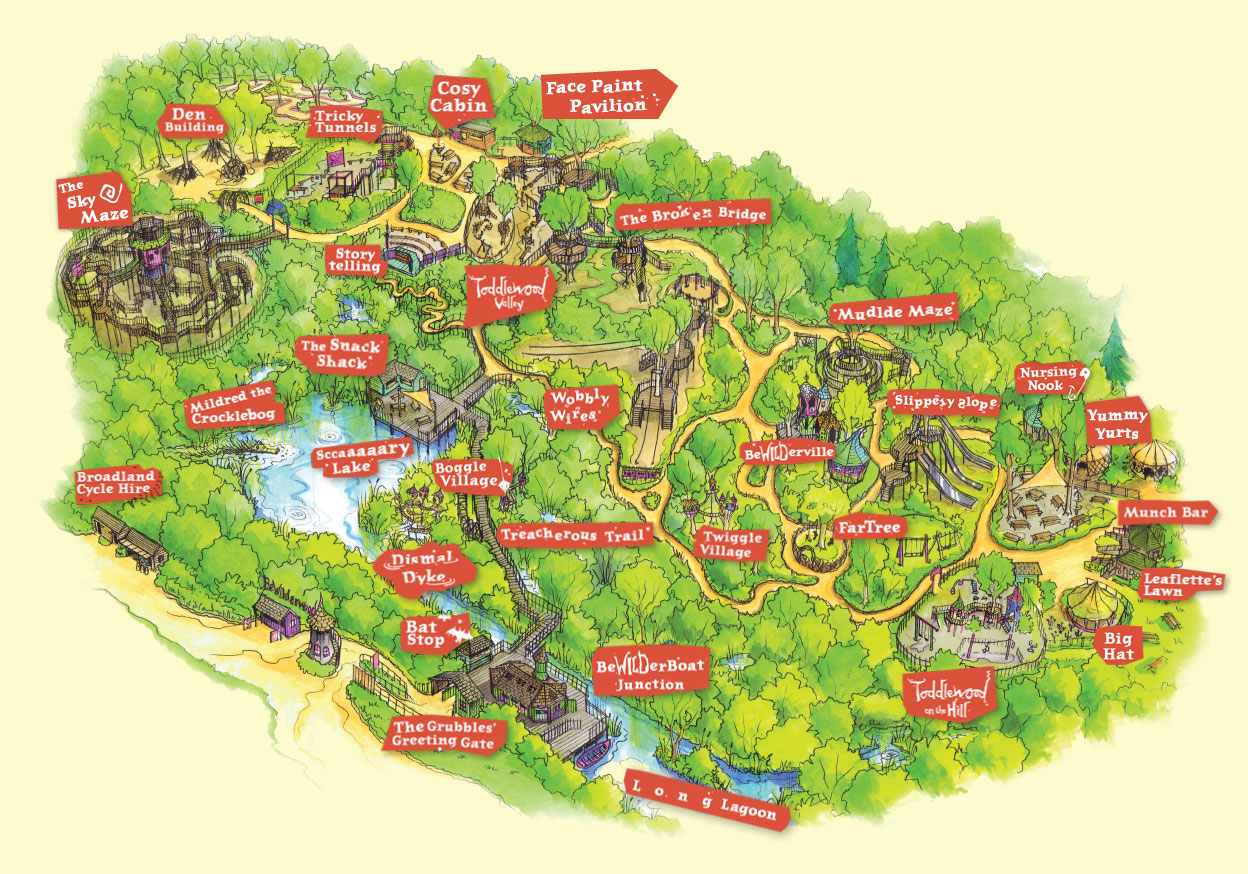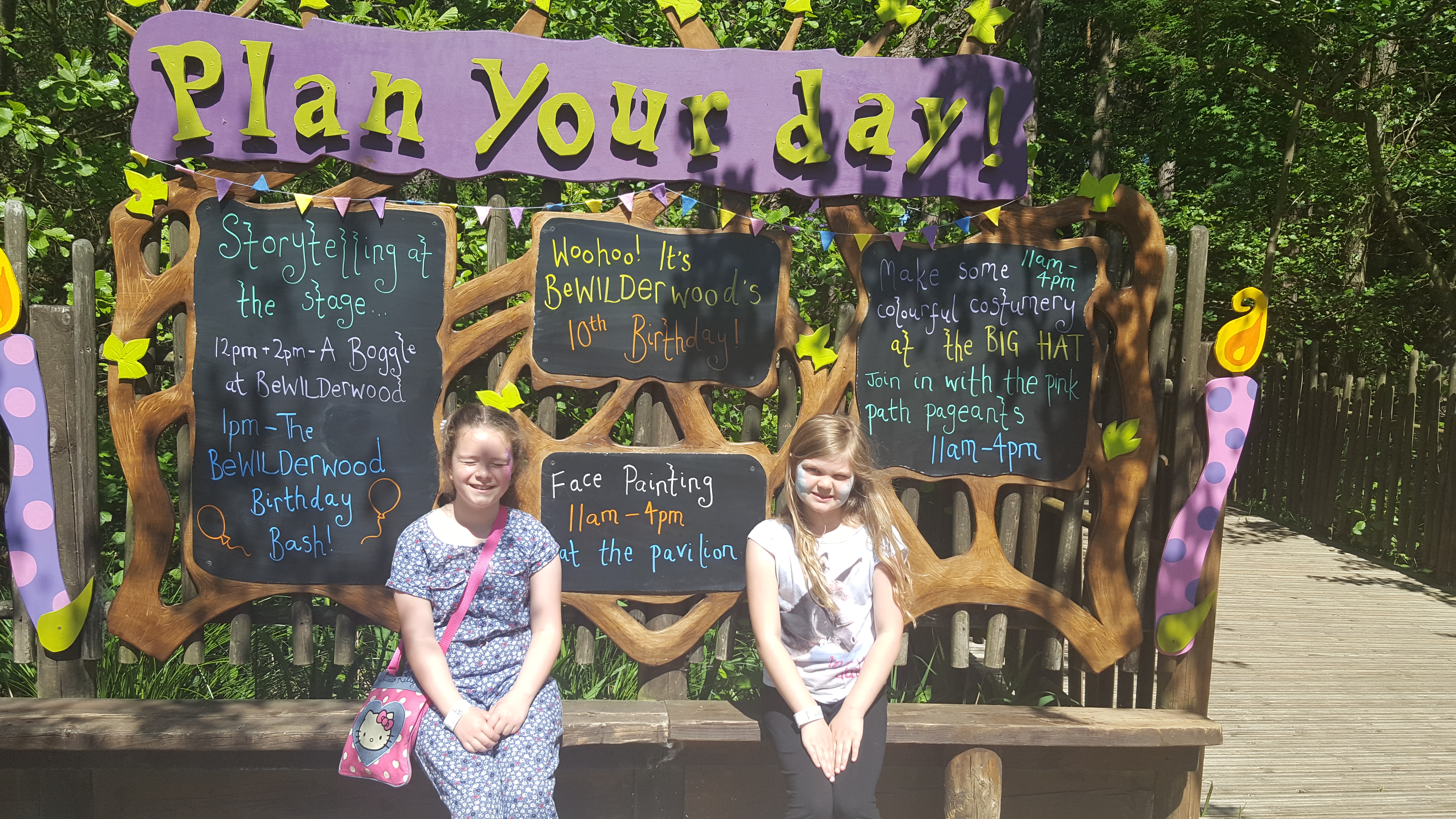 When we arrived we had a walk around to see what they would all like to go on first, most children were watching the Story Time involving Swampy and Mildred Crocklebog, so the girls took that opportunity to have their faces painted as there was no queue, and it was also offered free, which is quite unusual.
I was extremely impressed at the speed it was done courtesy of a member of the Twiggle Team, which are super friendly and helpful staff members that can be spotted in their lime green t-shirts and dotted throughout the entire place.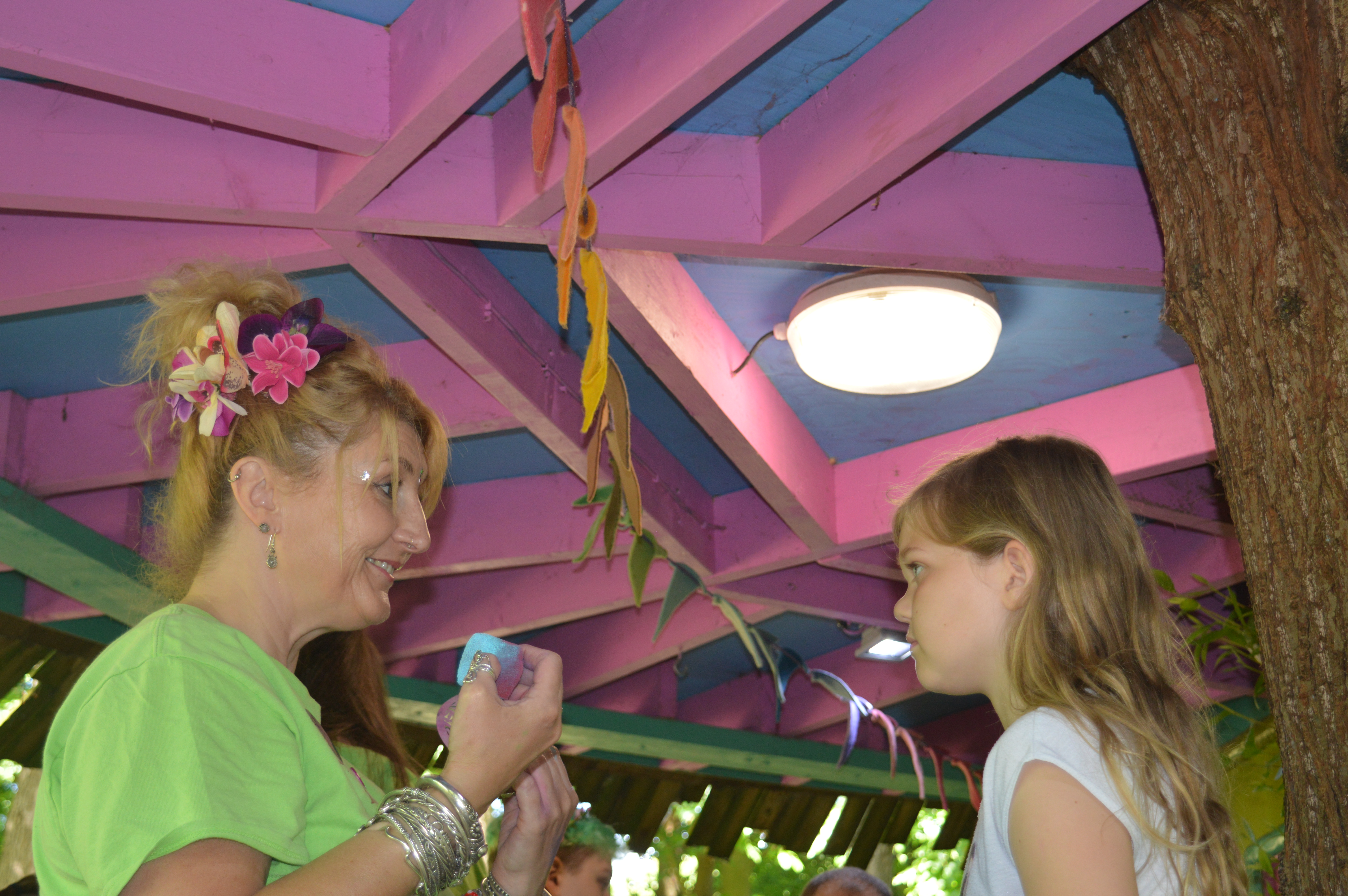 Eowyn's two favourite colours are Blue and White, and who can say no to a bit of sparkle too! (on both cheeks) It took less than a minute!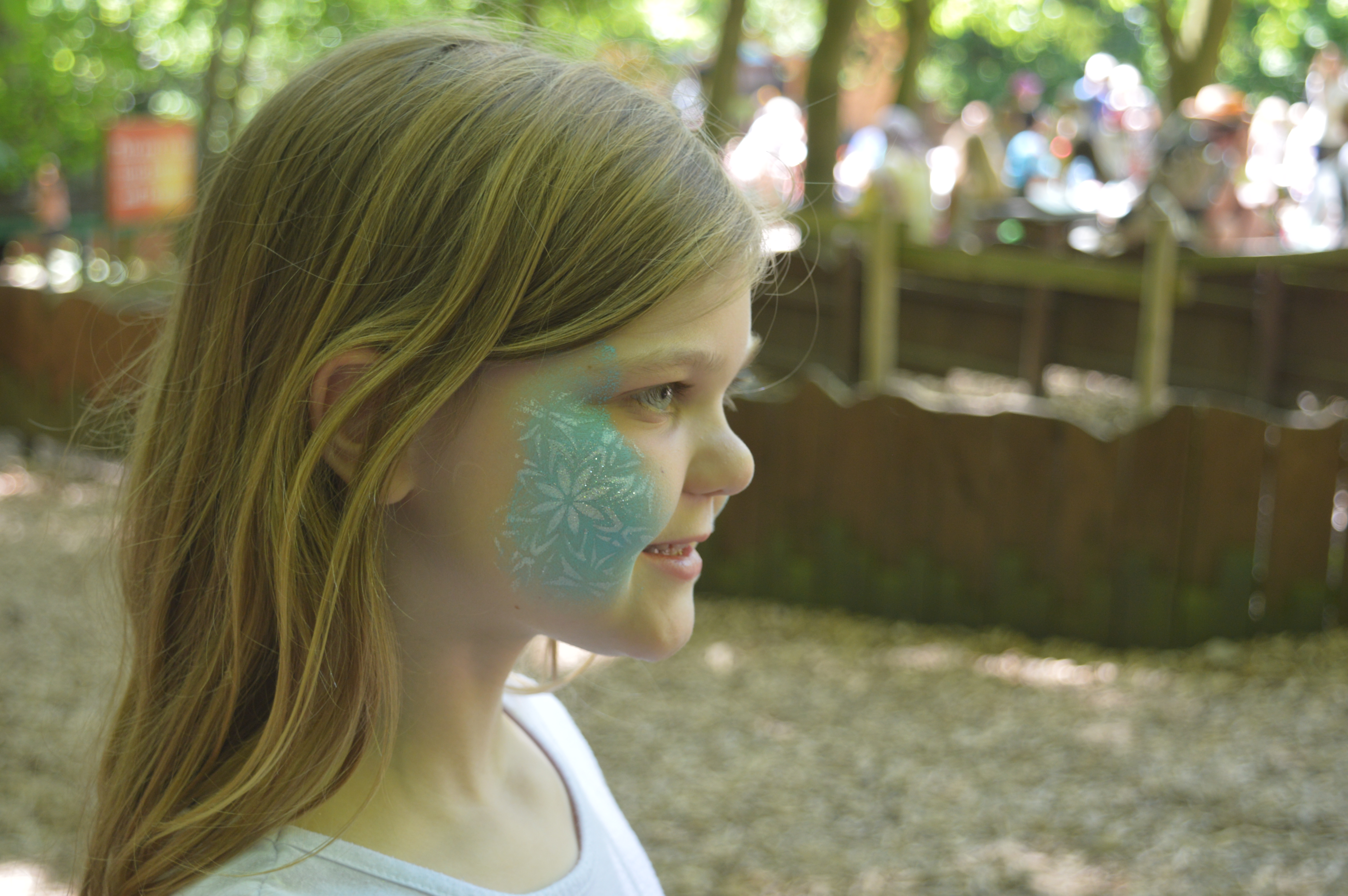 Nest stop the Broken Bridges, which consists of lots of different interconnecting sections, with wobbly bridges, rope ladders, steps and balance beams (all secure and no chance of feet slipping) which eventually leads to a huge slide at the end, which you use a green bag to put your feet in and hold on to the straps.
Tyrus thought it was absolutely hilarious and he made us promise to go on again later, Eowyn was unsure so took the steps down to the ground, however when we returned later she went on and declared it fabulous!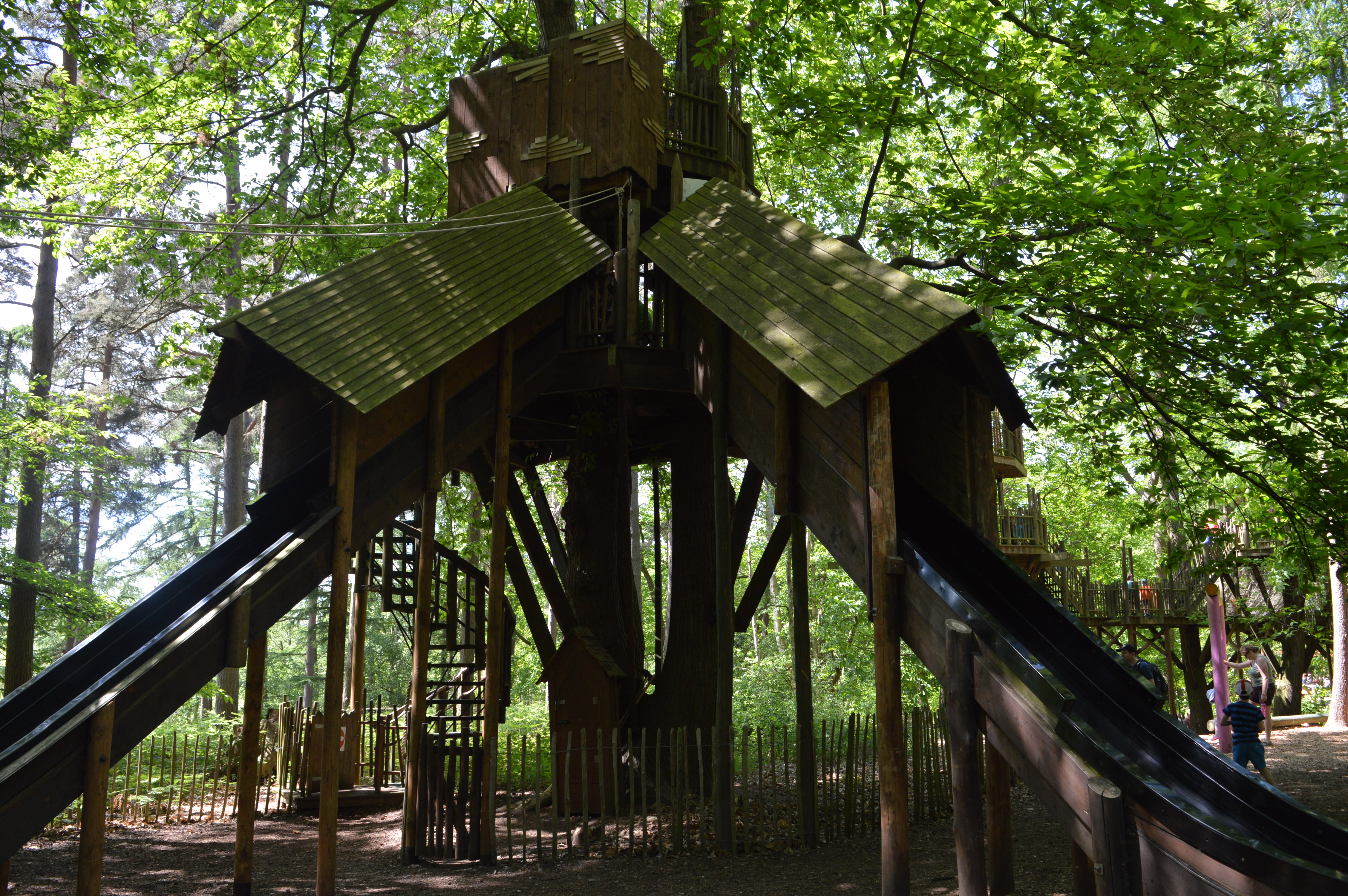 Both girls had pointed out the zip wires when we walked passed them, so that was next on the list, the brilliant part of this area is that there is a park for under fives, as well as two smaller zip wires, which had baby swing attachments, meaning that Tyrus could have the zip wire experience without me worrying he would let go!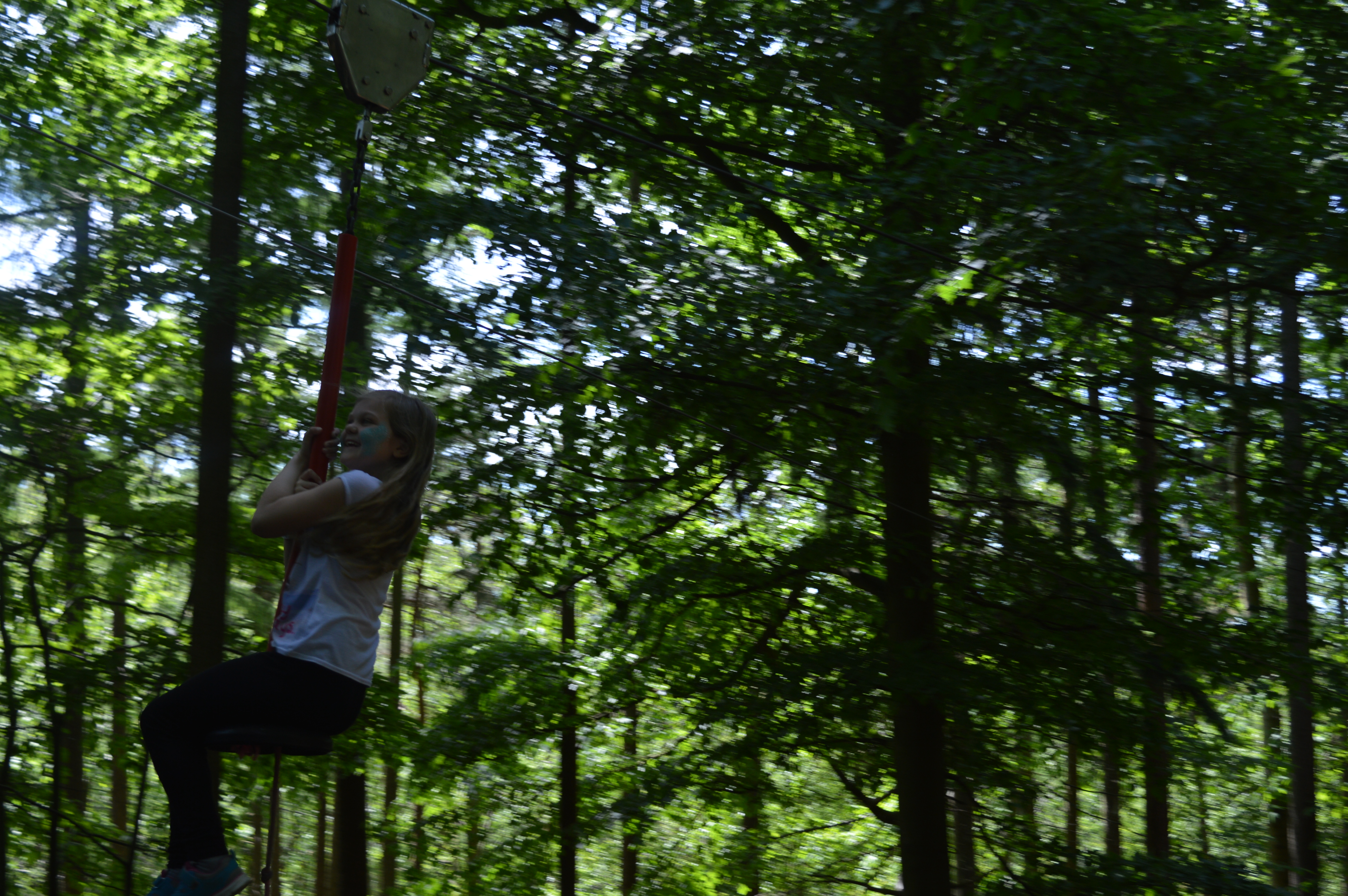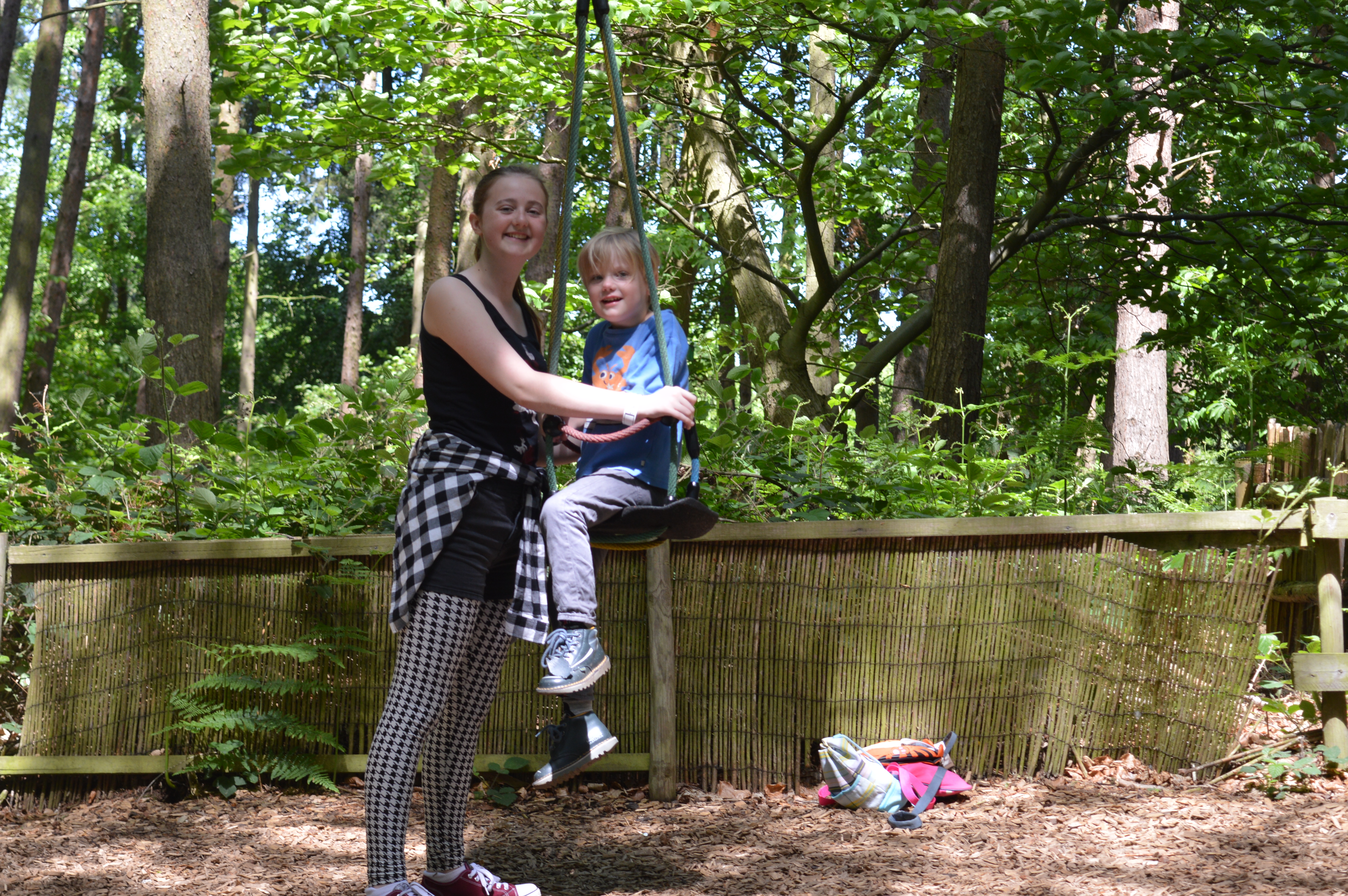 What an absolutely brilliant idea, you were not the only child desperate to go on a zip wire without the necessary skills to do so.
I saw so many younger children using them throughout the day, and for a mum with children of different ages, it was perfect because the bigger ones could go on the big 'Wobbly Wires' (as they're known to twiggle folk) and the little ones could copy – genius!
Next stop a lovely boat trip o, the Scaaary Lake and near the dismal dyke, passing the Boggle Village, keeping an eye out for Mildred Crocklebog. It was a lovely trip and we learnt all about the folk who live at BeWILDerwood as we travelled.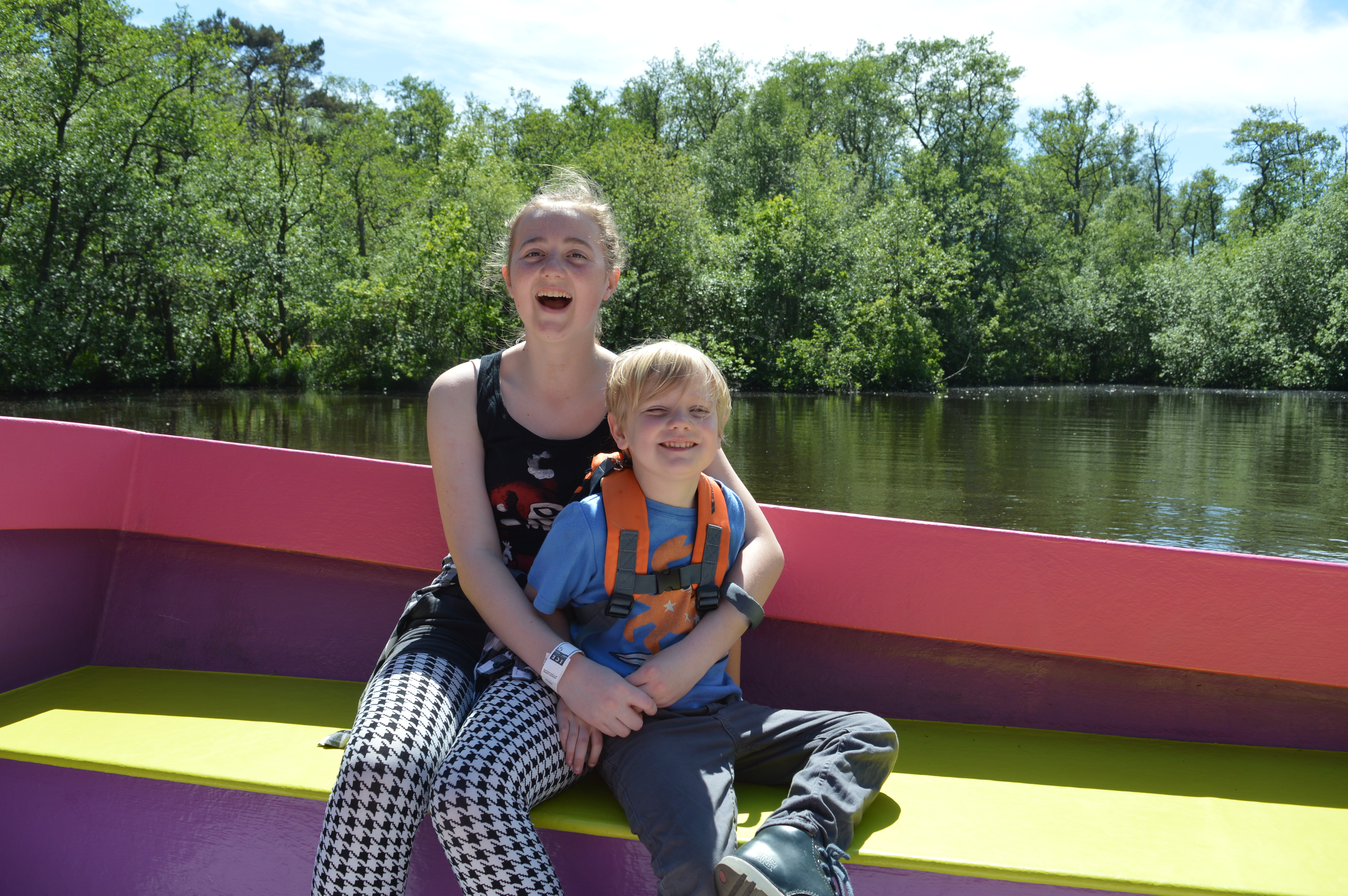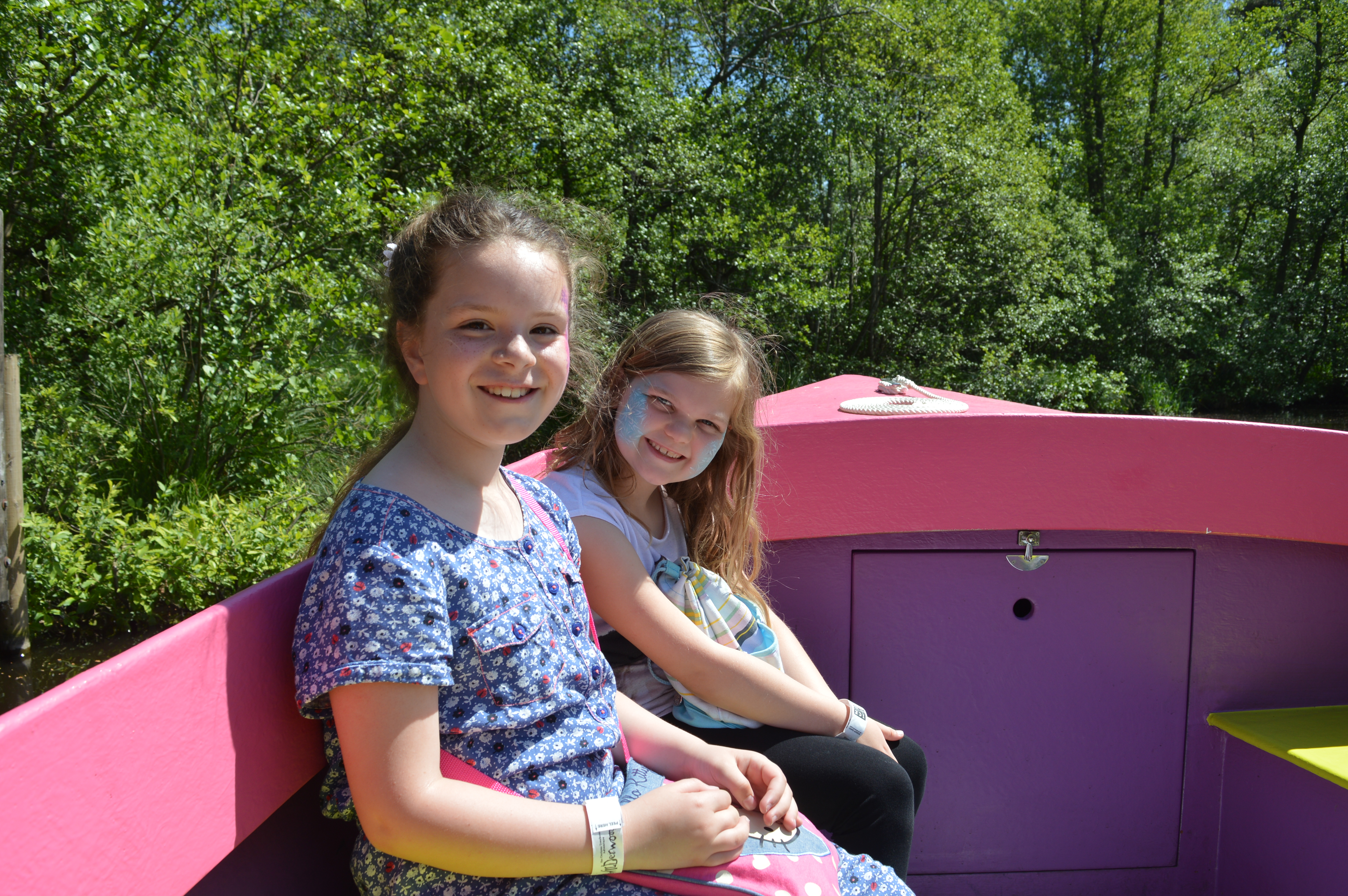 When we took our boat trip it was very quiet, but towards the end of the day it was very busy, so my advice would be to get on the boat at the beginning of your day, so as not to miss out, its not too long, so perfect for the smaller folks too.
They have so many different activities for more than one child, Tyrus adored this large swing, as it meant he could sit on it, whilst Eowyn and Daisy did all the hard work!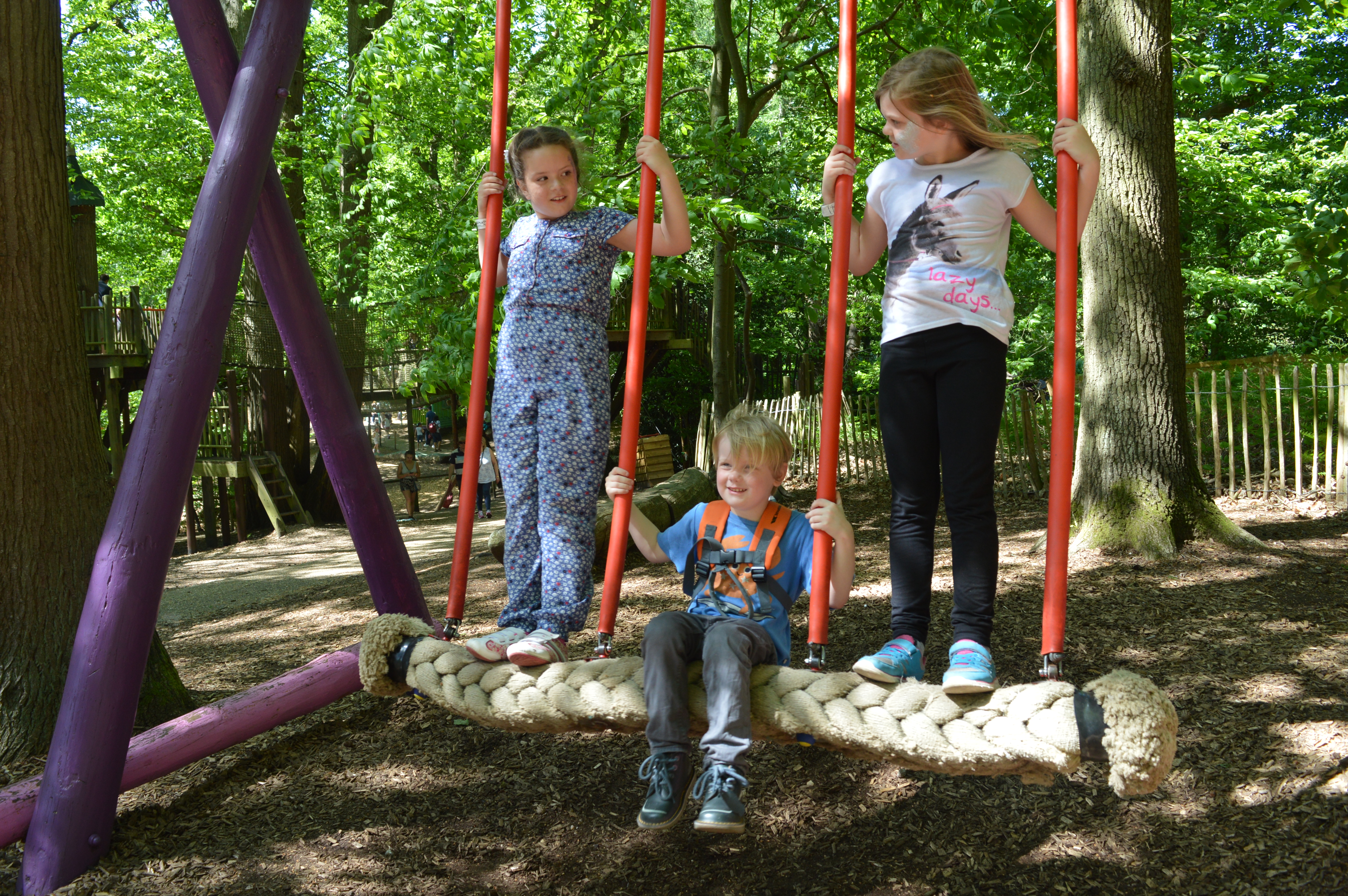 Since our last visit (probably 6 years ago) they have expanded the place quite a lot, the three of them loved the Tricky Tunnels, Neva not so much as she was a little tall.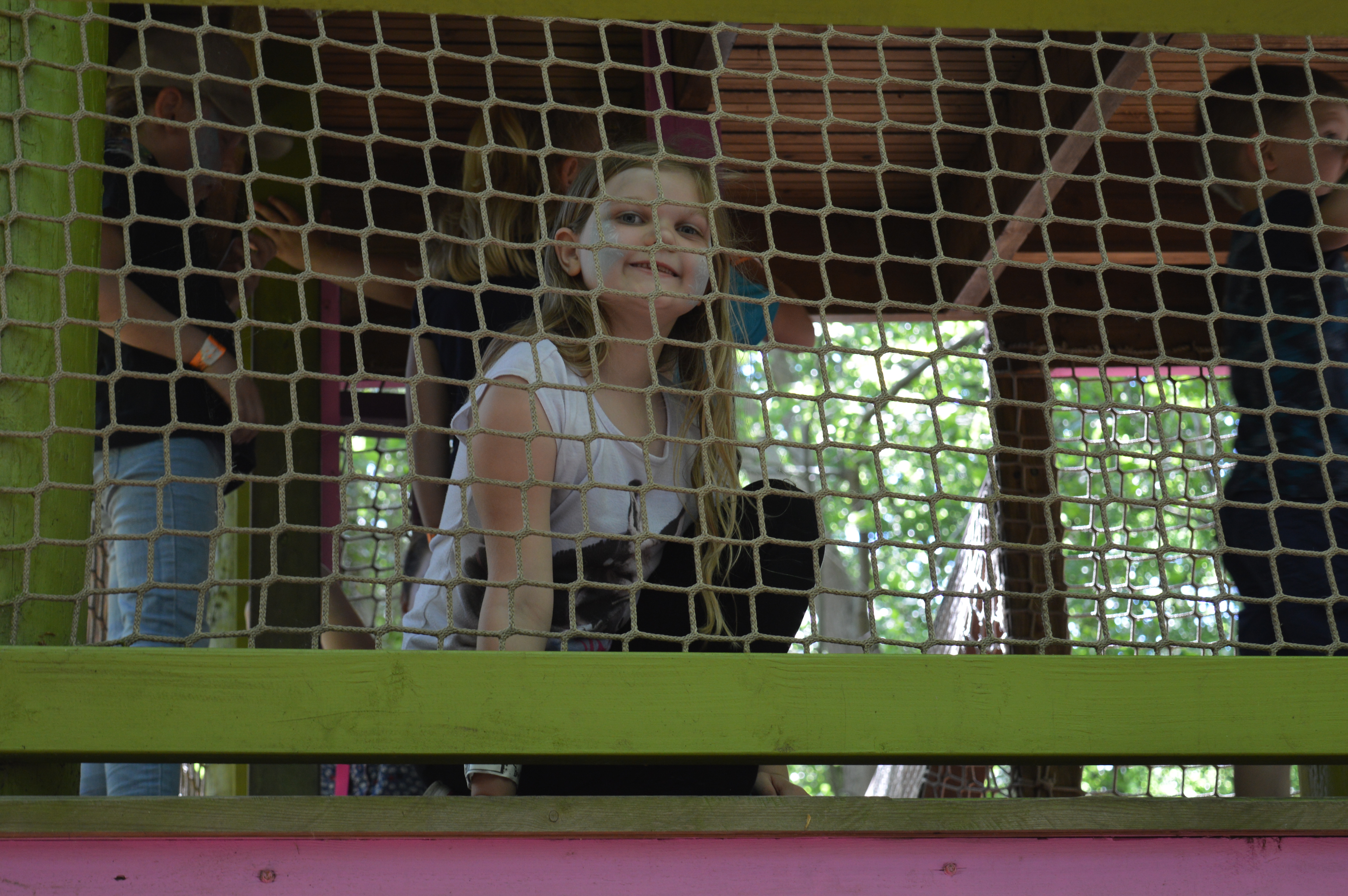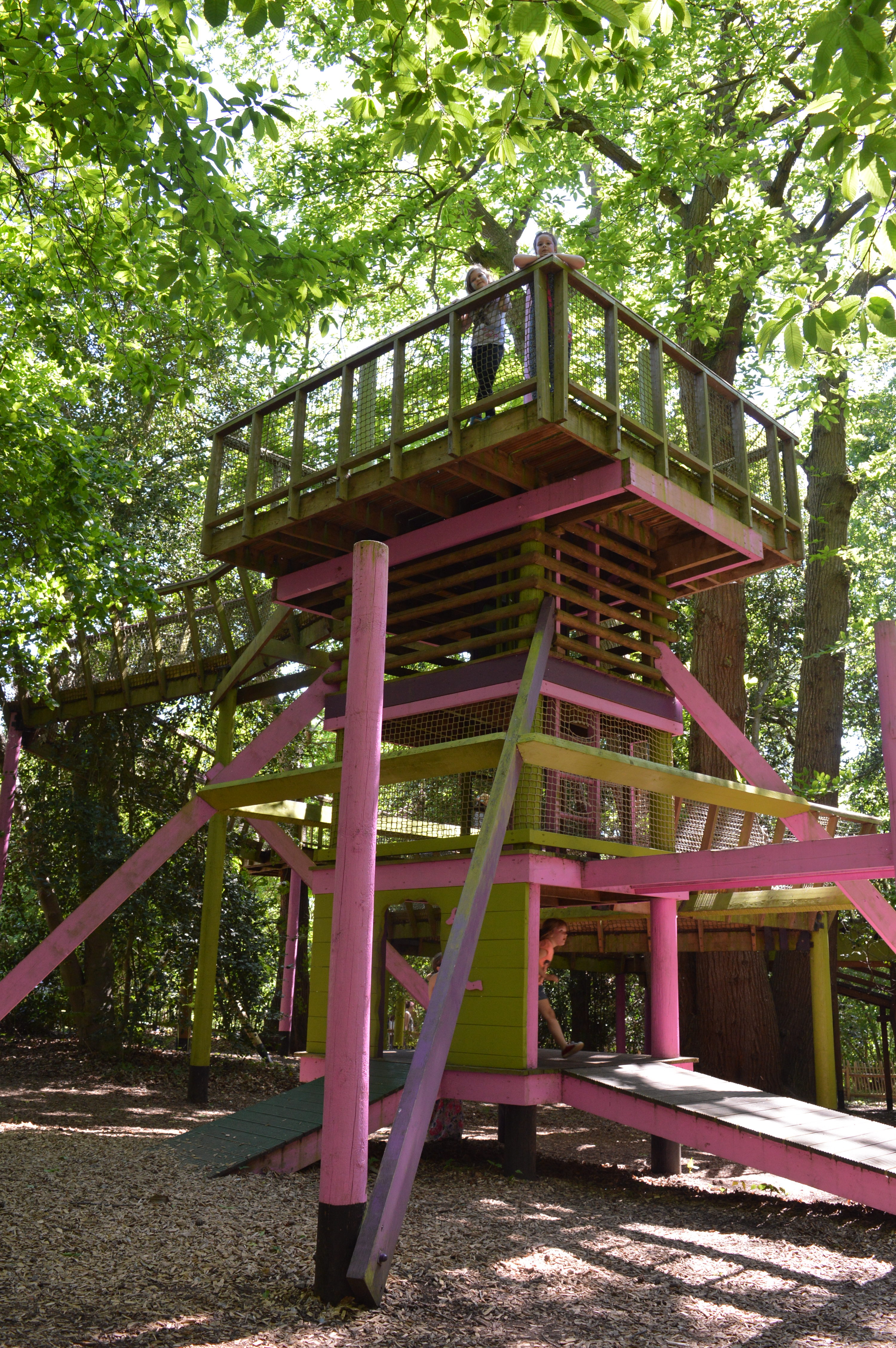 During our boat ride, the driver mentioned that the Sky Maze was a 'must do' activity, so that was next, although it wasn't very successful! It is a large maze with the aim to get to the fort at the top
Spotting four coloured feathers on the way and collecting four phrases that would make an entire sentence to write on the leaflet, but it's not just any ordinary maze, you go up, you go down, through tunnels, across bridges, through teeny tiny gaps.
It is brilliant, but time was running out on the day, so we had to give up and have vowed to crack it next time!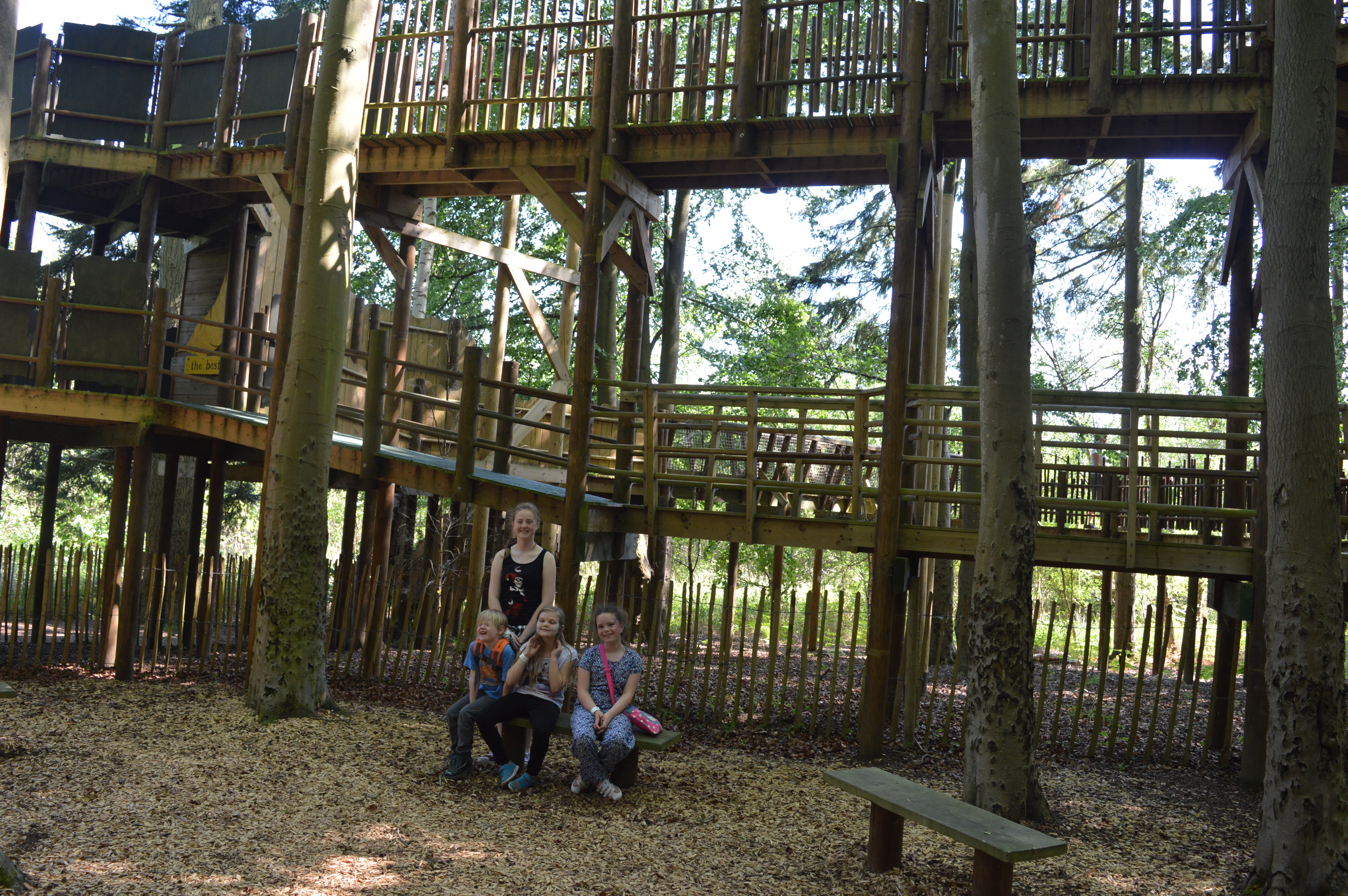 We had an amazing day at BeWILDerwood, and it is certainly a family day out, with lots of fun activities for all ages, if you are considering visiting during half term, I would say "Do It!"
During this week they are celebrating their 10th Birthday, but once that's finished the fun continues with various events throughout the year, so head on down for a full day of fun.
We were provided with passes to attend Be WILDerwood, but all thoughts and views are our own