During July and August, bright yellow sunflower fields bloom across the UK, creating an extraordinary sight, some as part of an attraction, others more like actual Sunflower farms.
There are quite a few beautiful fields across the UK for visitors to explore (and pick) the sunshine-yellow flowers. Sunflower Fields are starting to become more popular as there have been further fields added to the ones already known, and you will find that many of them are located next to or near Maize Mazes.
The Sunflower's botanical name, Helianthus, comes from the Greek words, 'helios' which means sun and 'anthos' which means flower. They're so called because they always turn towards the sun, but it also aptly describes the shape of their blooms.
So if you are wondering if there's a sunflower field near me, check out these
Sunflower Fields to visit in the UK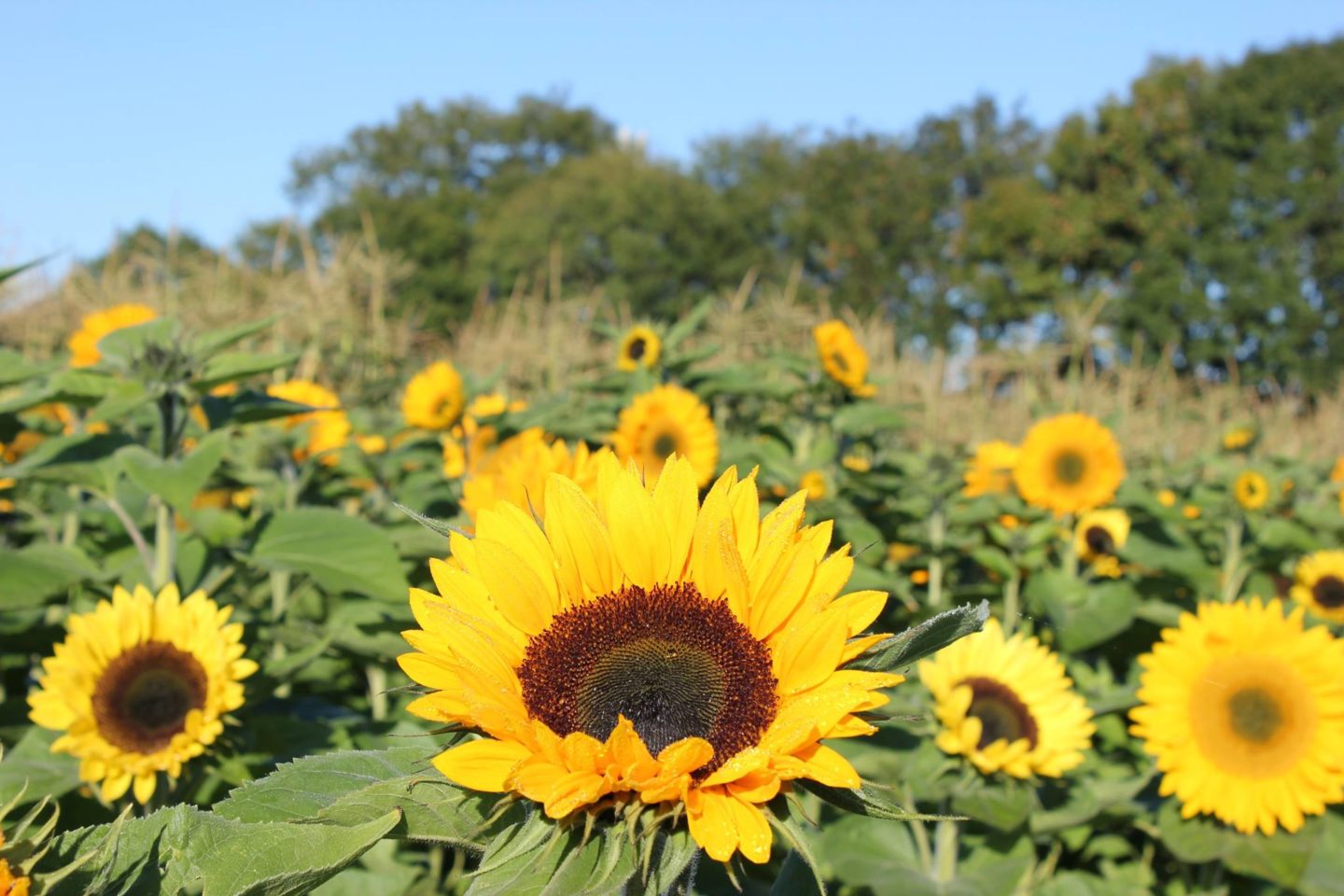 Location : Garsons Esher, Winterdown Road, Esher, Surrey, KT10 8LS
Garsons Farm in Surrey offers two pick-your-own fields for visitors to harvest their own Sunflowers of choice. They bloom in July and August so make sure you mark it on the calendar to pay them a visit.
Garsons is an award-winning farm shop and garden centre with locations all over England. At Esher, it has the UK's largest 'Pick Your Own' Farm which invites visitors to come along and pick a variety of produce to take home with them.
Check out all the latest news on their facebook page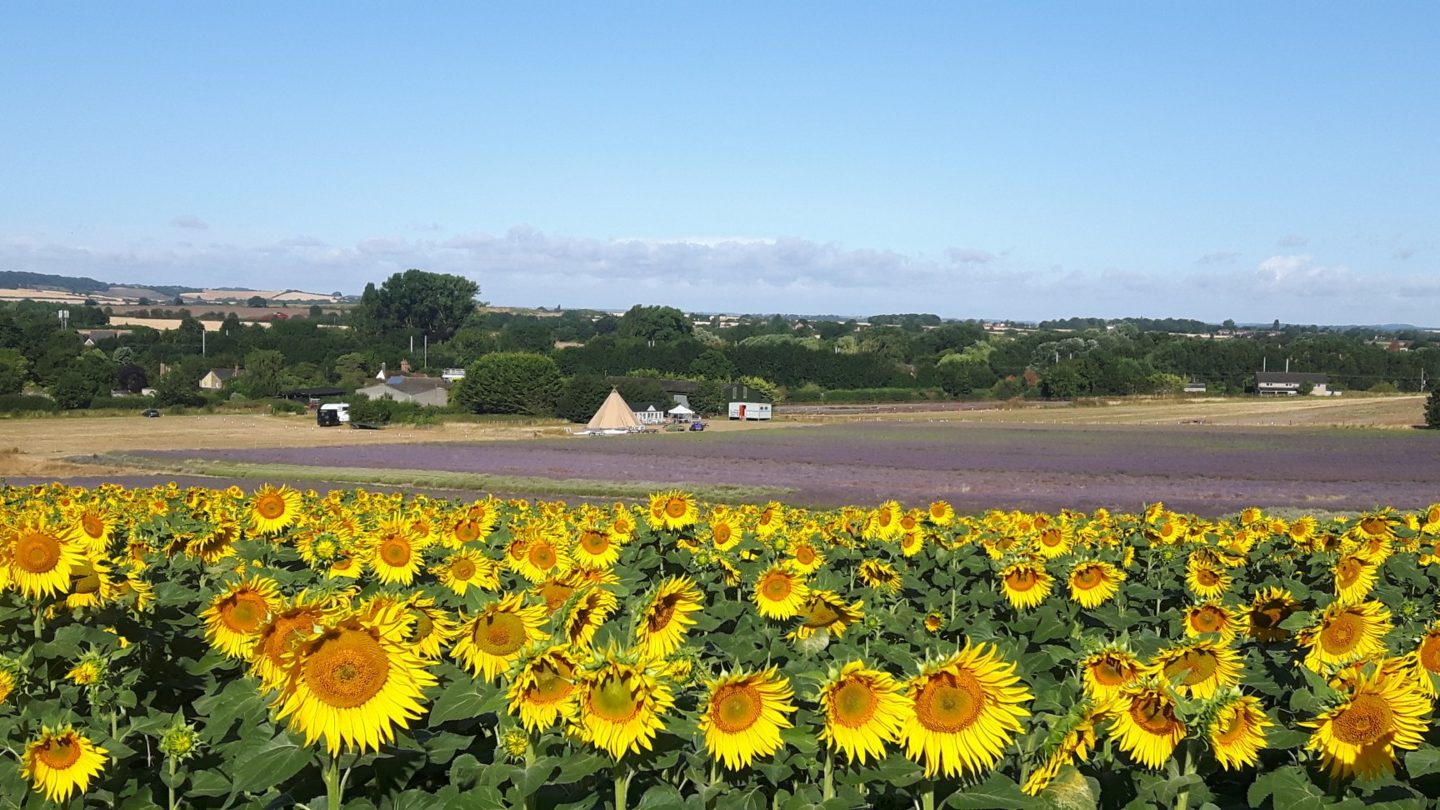 Location : Cadwell Farm, Ickleford, Hitchin, Herts, SG5 3UA
Hitchin Lavender is best known for their beautiful lilac lavender, but in August the fields next door are filled with beautiful sunflowers which are just as stunning.
Sunflower stems are charged at just 50p per stem, so you can have a stunning centrepiece for just a few pounds.
Check out all the latest news on their facebook page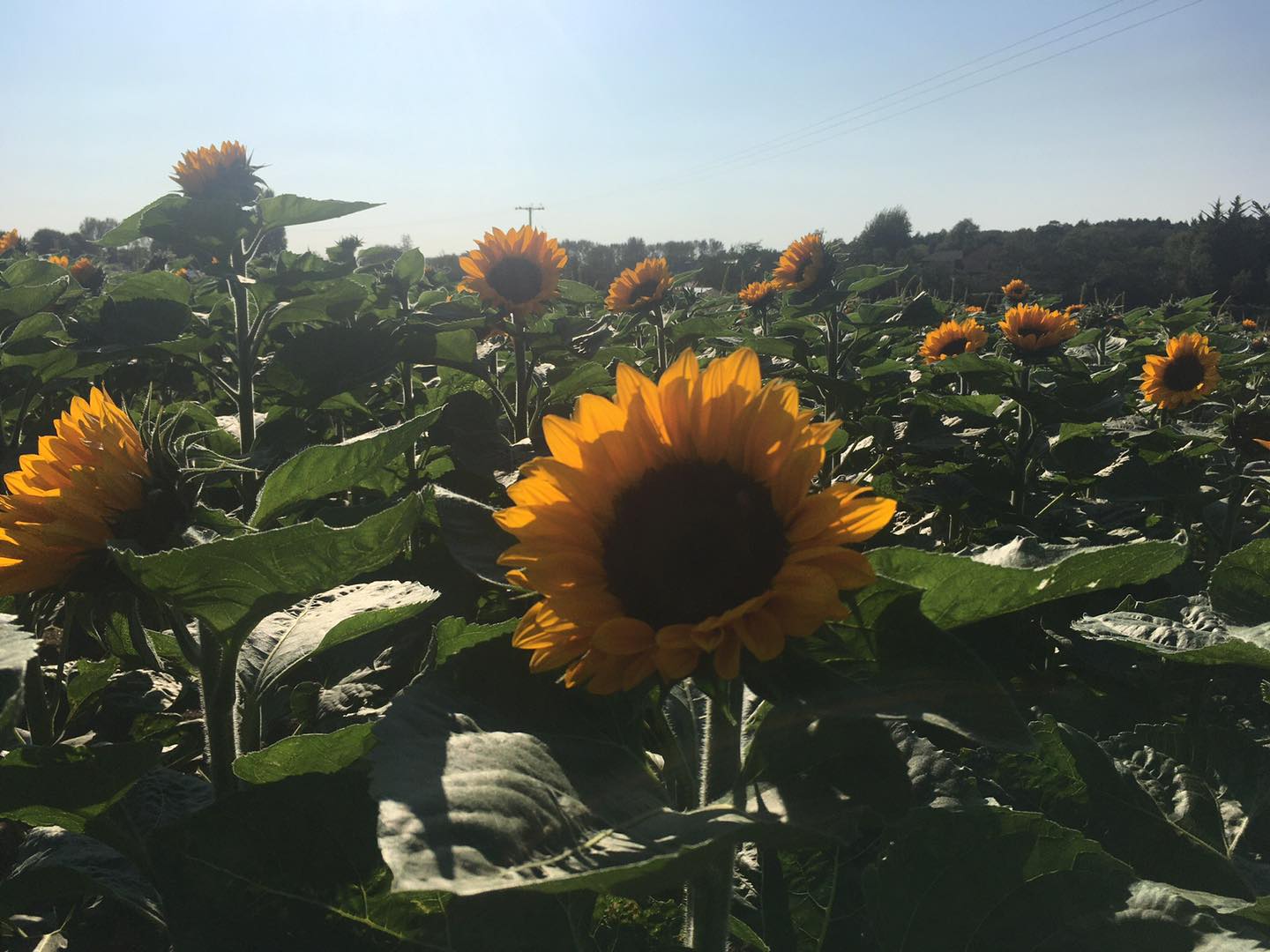 Location : Birchwood Road, Wilmington, Dartford, Kent, DA2 7HD
Make your way to Stanhill Farm throughout August and September and you'll be met with a breathtaking sight of growing sunflowers. Best of all, you can take home a bunch with you on your way out. There's no entry fee but you'll be charged £1 per Sunflower stem.
Check out all the latest news on their facebook page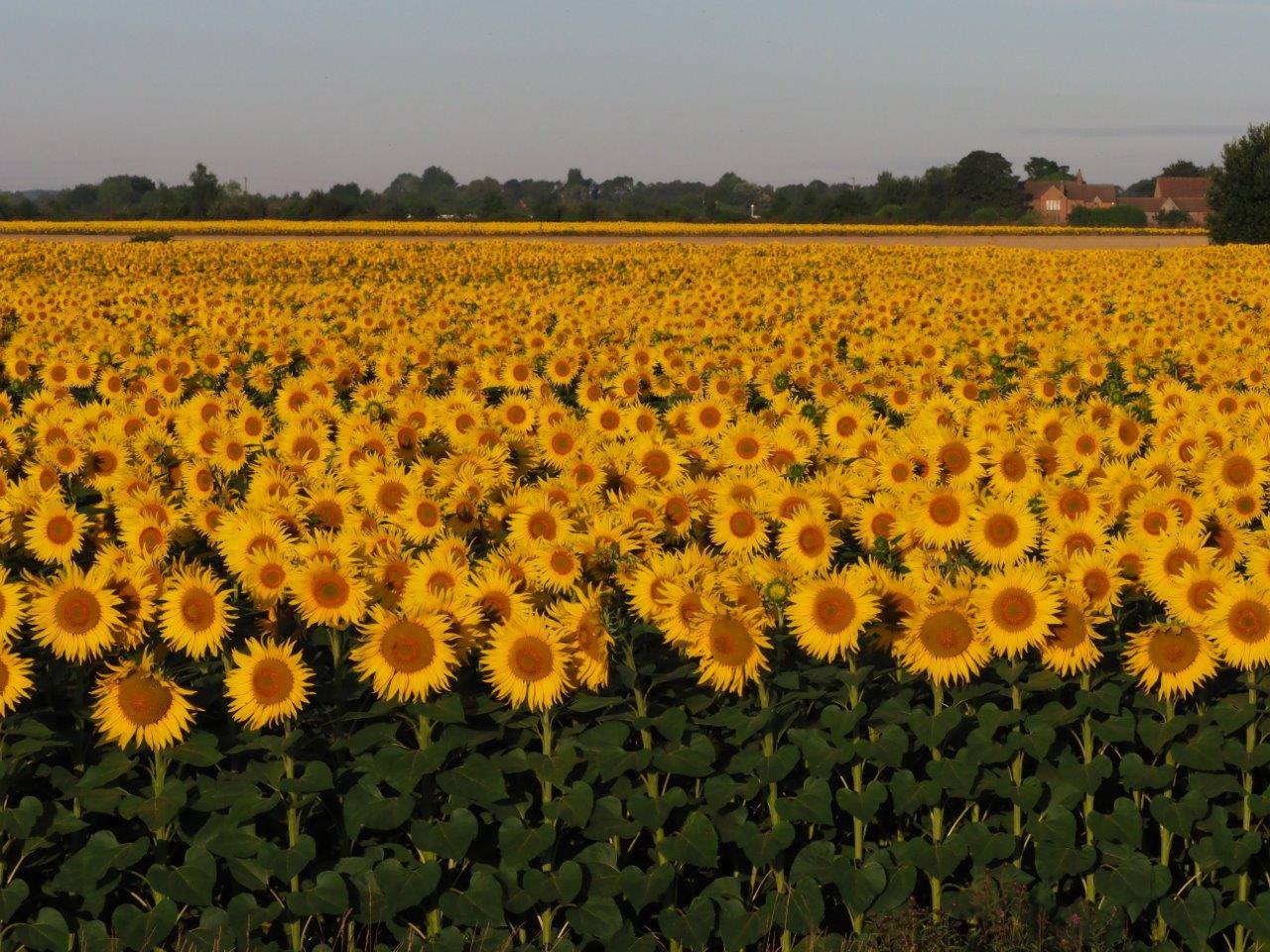 Location : Deeping St Nicholas, Spalding, Lincolnshire, PE11 3DG
Vine House Farm grows more than 100 acres of Sunflowers, with many being used for bird seed. During August they have Sunflower Walks you can take part in, not only do you get to walk amongst the magnificent Sunflowers, but also learn about the farm and all its produce. Harvesting usually begins in September, so try to plan a visit before then.
Last year unfortunately the walks were not able to take place, so keep an eye out for this years information on their facebook page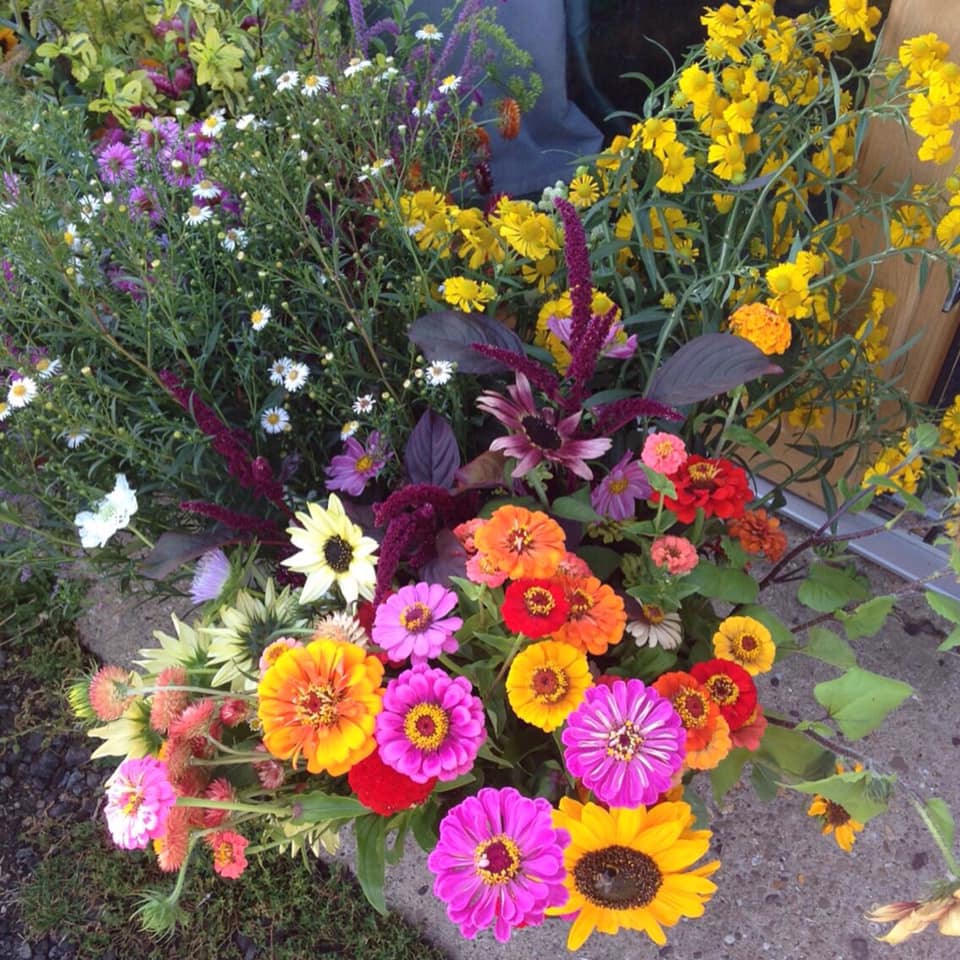 Location : Loddington Farm, Linton, Maidstone ME17 4AG
If you would like to have a choice of flowers, not just Sunflowers, then eco-friendly florist, Blooming Green, could be your answer, every Saturday from Late June to End of October you can make an appointment to go and pick your very own bouquet of flowers and foliage for £20
Check out all the latest news on their facebook page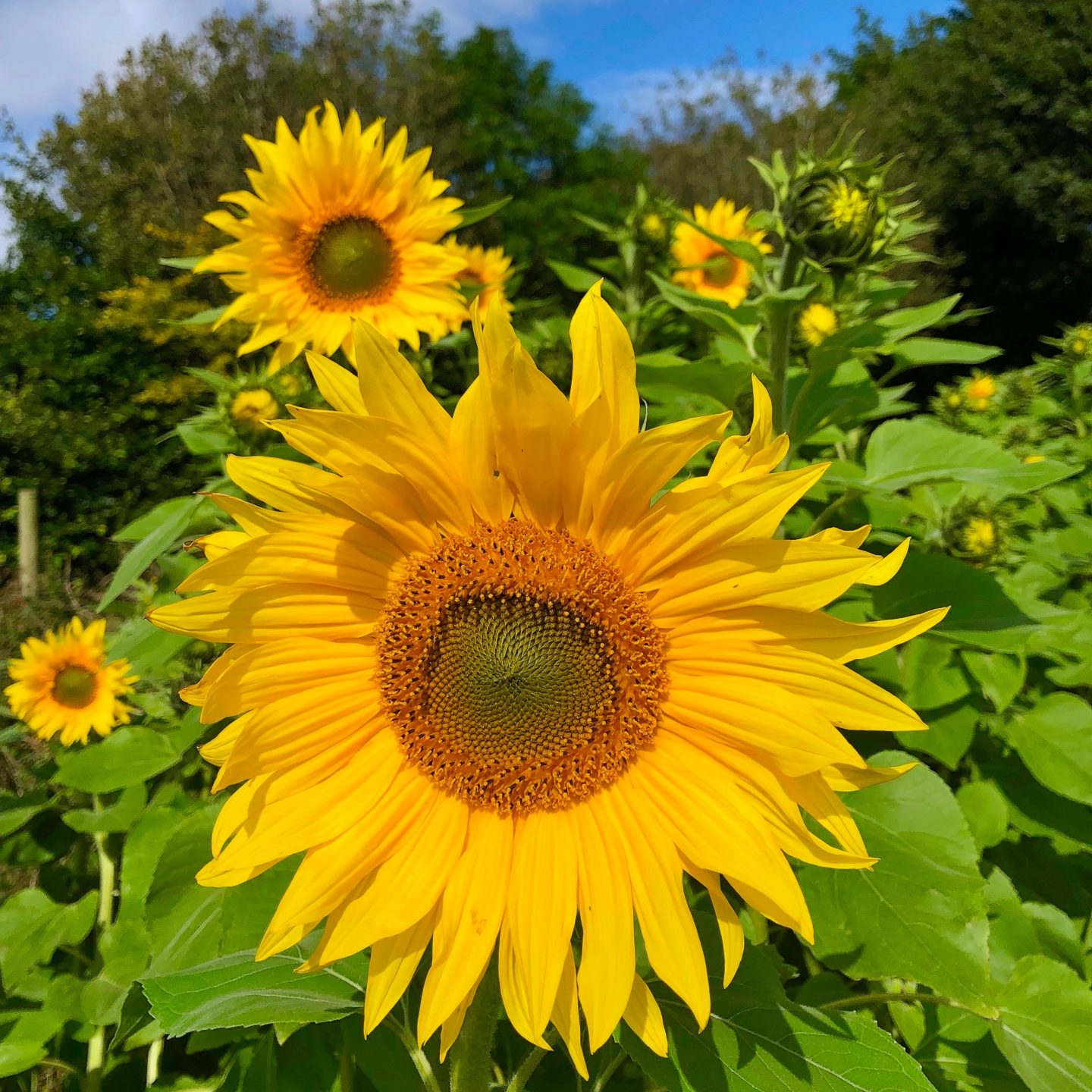 Location : Cairnie Farming Co., Cairnie, Cupar, Fife, KY15 4QD
Cairnie is one of the biggest fruit farms in Scotland, it has lots of PYO choices from strawberries to sunflowers and pumpkins in autumn.
From mid-August Cairnie has a stunning field of sunflowers which you can pay to pick if you wish, or you can just wander through the fields of yellow.
Check out all the latest news on their facebook page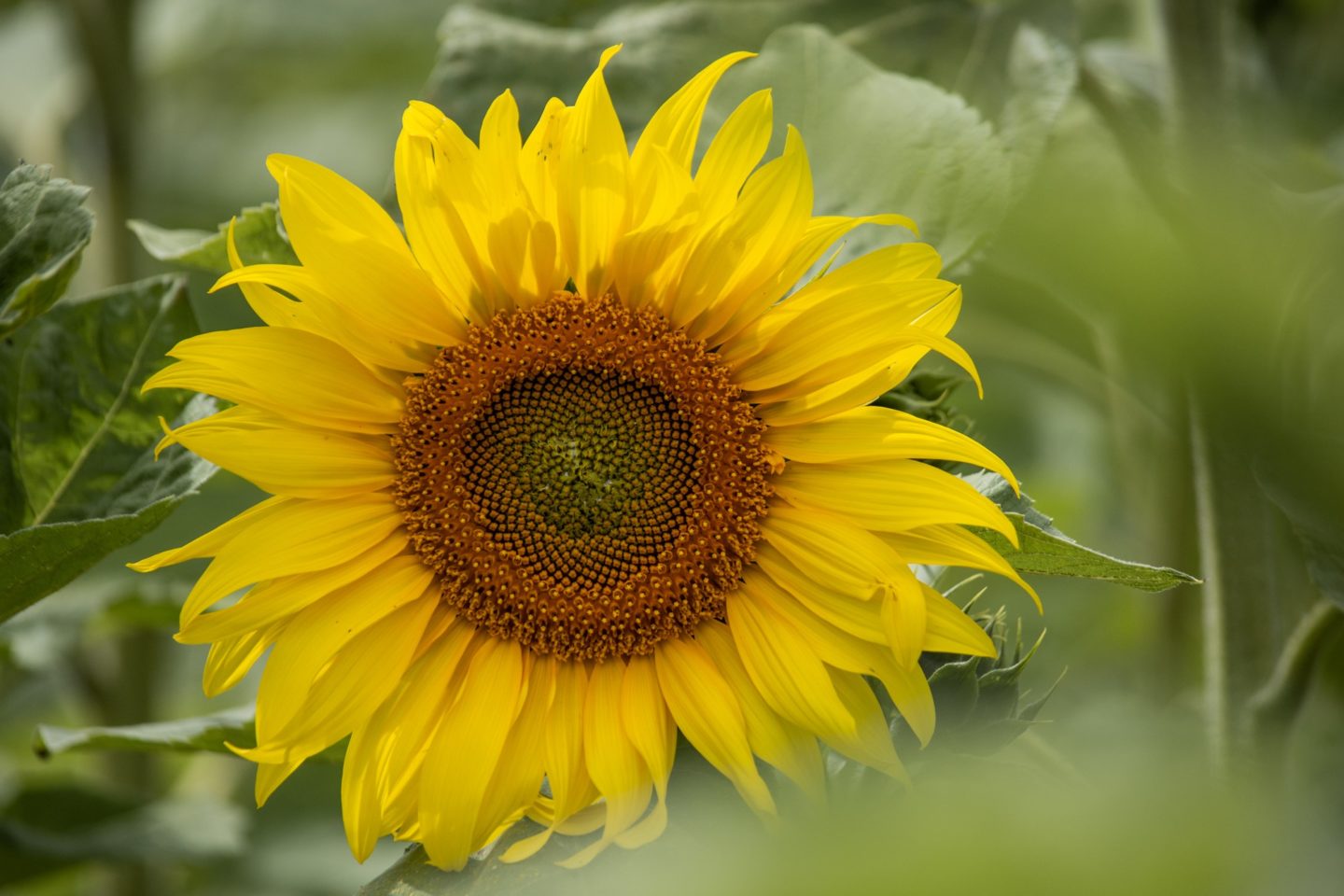 Location : Cotswold Farm Park, Guiting Power, Cheltenham, Gloucestershire, GL54 5FL
Cotswold Farm Park is a great day out for the whole family, as well as enjoying the Farm park you can also encounter a breathtaking sea of sunflowers for you to enjoy every Sunday. The park also has a viewing bridge to see the sunflowers from above, lots of photo stations throughout the field, and a walkway through the flowers for a more immersive experience, where you can get up close and personal and see the flowers from all angles.
You can purchase the Sunflower stems for £1.50 each, Check out all the latest news on their facebook page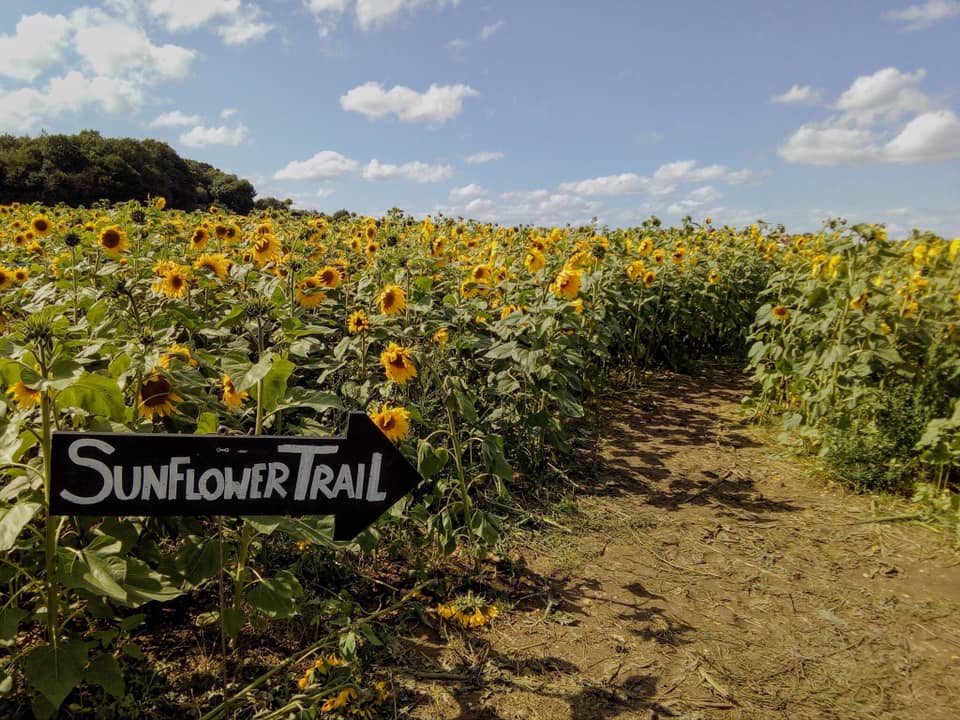 Location : The Pop-Up Farm, M1 Junction 9, St Albans AL3 8HT
The Pop-Up Farm is a small, family-run farm that hosts a number of pop-up farming festivals throughout the year, including the Sunflower Festival. Located on the M1 close to St Alban's.
Each year in August this sunflower field in Hertfordshire blossoms for you to see a sea of bright yellow. The farm has a stunning sunflower field complete with sunflower sommeliers who are there to teach you everything you need to know about this stunnning flower. You can stroll along the sunflower trail, take some fantastic aerial photos from the photography platform and pick your own flowers to take home.
Check out all the latest news on their facebook page
Maze Moon Sunflower Patches
Location : Lower Rainham Road, Rainham, Gillingham, ME7 2YA
Faversham Maze Moon and Sunflower Patch
Location : Tettenhall Way (behind new Aldi by M2 slip road) ME13 8ZB
Maidstone Maze Moon and Sunflower Patch
Location : Old Chatham Road, Sandling, Nr Maidstone, ME14 3BE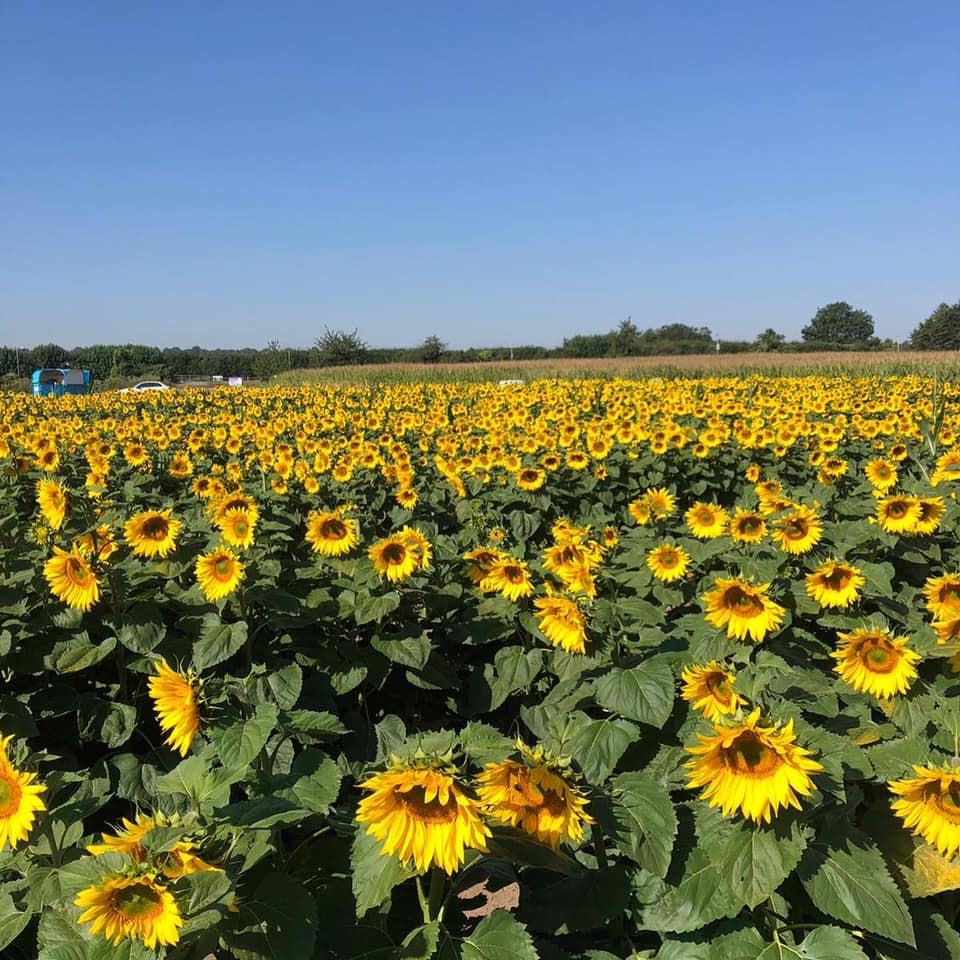 This year Maze Moon is expanding! Offering a choice of three Maize Mazes in different areas.
Each site with its own unique maze design and theme. All of the sites will also have pick your own sunflower patches with 15 varieties of sunflower this year!
They have introduced a pre booking/ticketing to control numbers after some busy periods last year. The Plan is to open 22nd July and then Thursday-Sunday throughout the summer holidays.
Don't forget to check out their facebook page for all the latest info
Picking Patches
Location : A338 Ringwood Rd, Bickton Manor Farm, Fordingbridge, Hampshire, SP6 2HA
Location : Switchback Farm, Switchback Road North, Maidenhead, SL6 7QJ
Location : The Globe Roundabout, A4, Bath, BA2 9BB
Location : A48, Culverhouse Cross, St Nicholas CF5 6SF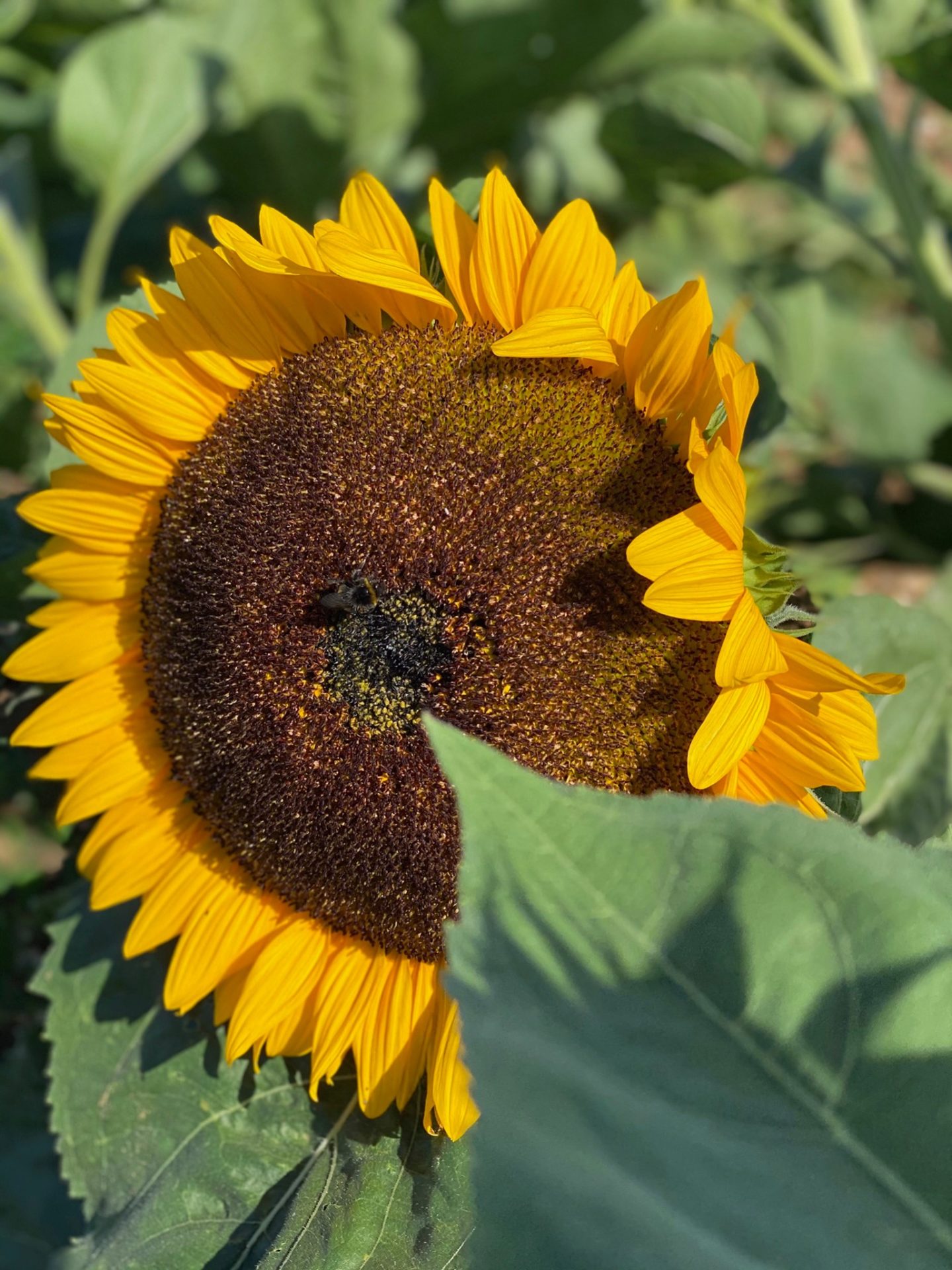 The picking patches are all home to a 4 acre maize maze and sunflower patch, with plenty of free parking and lots of space to picnic, run around, stroll and play. There are portaloo toilets and baby changing facilities on each site. Drinks and snacks available or bring a picnic.
2021 opening dates and times: 7th- 30th August 2021 9:30am – 4pm daily (last entry 3pm) FREE PARKING
Tickets available soon
Don't forget to check out their facebook page for all the latest info as the website is currently having an upgrade.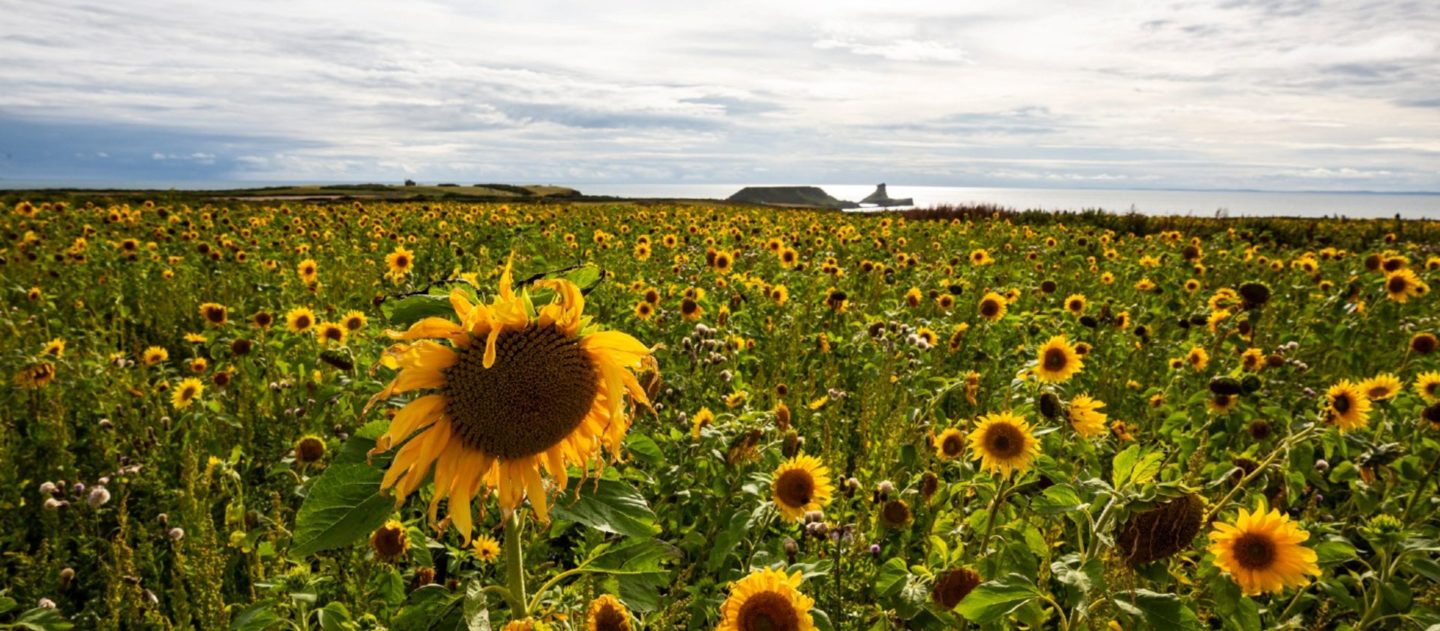 Location : Rhossili Bay, Heelis, Kemble Drive, Swindon SN2 2NA. Use the postcode SA3 1PR to get there and you will find a National Trust car park
Rhossili Bay, Wales usually has hundreds of breathtaking flowers each year, however they were unable to plant any last year due to the pandemic, but it looks like they will be back this year, but on a slightly smaller scale
Located along the beautiful South Gower coastline in Wales, Rhossili Bay transforms into a golden sea every August. Under the protection of the National Trust, the fields are next to the National Trust site at Worm's Head.
Rhossili Sunflowers ( Gower Christmas Tree Farm)
Location : Poundffald Farm,Three Crosses, Swansea, SA4 3PB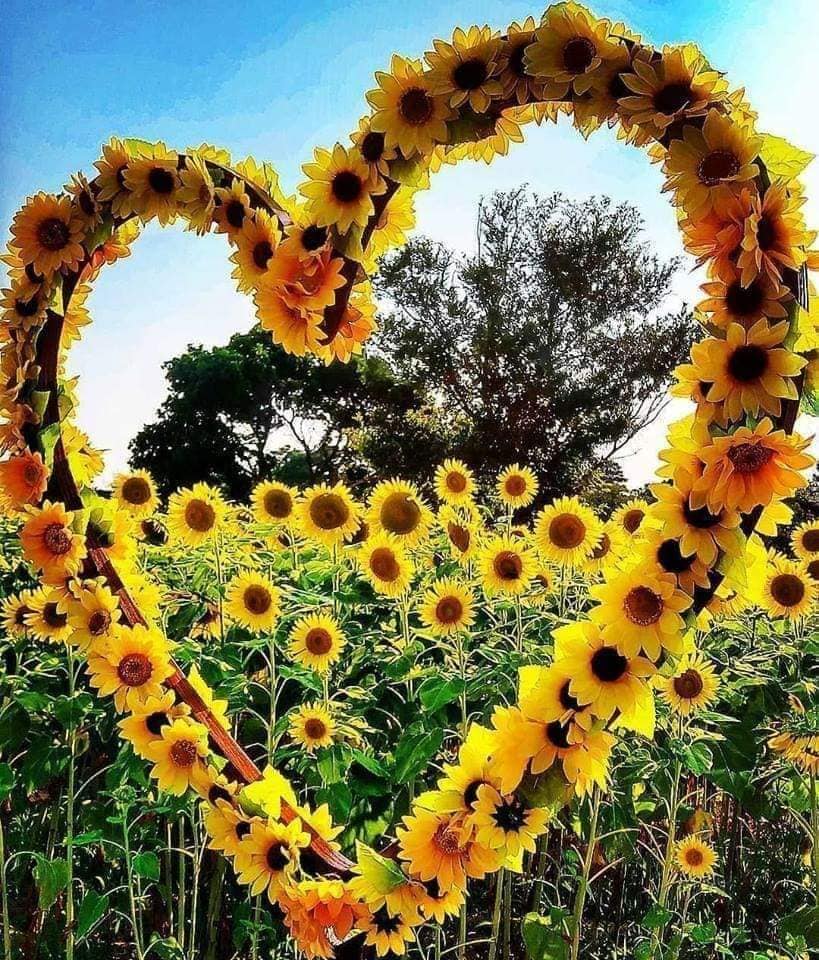 The sunflowers fields at Rhossili come into bloom every year in around July time, where nearly 400,000 sunflowers are grown. they grow over 10 varieties and colours, set with the iconic Worms Head and Rhossili Bay in the back ground it's a great day out
They offer PYO sunflowers, you can pick bunches and take home from the PYO field (feel free to bring secateurs) so you can make your own displays. The nature /gruffalo trail, 5 acres of sunflowers (no pyo in this field) a trail amongst the sunflowers where you will find animal wooden sculptures and marked on your trail card as you wander around. Also nestled in the trail filed is the sunflower arch and heart where you"ll get your perfect sunflower pictures or even get engaged, which 5 couples did in 2020.
Opening times will be from 9:30 till dusk. Shut on bad weather days, to to know more on a daily basis, please, follow the Facebook page or search for #rhossilisunflowers if you're travelling.
Location : Main Street (B4027), Stretton-under-Fosse Rugby, Warwickshire CV23 0PE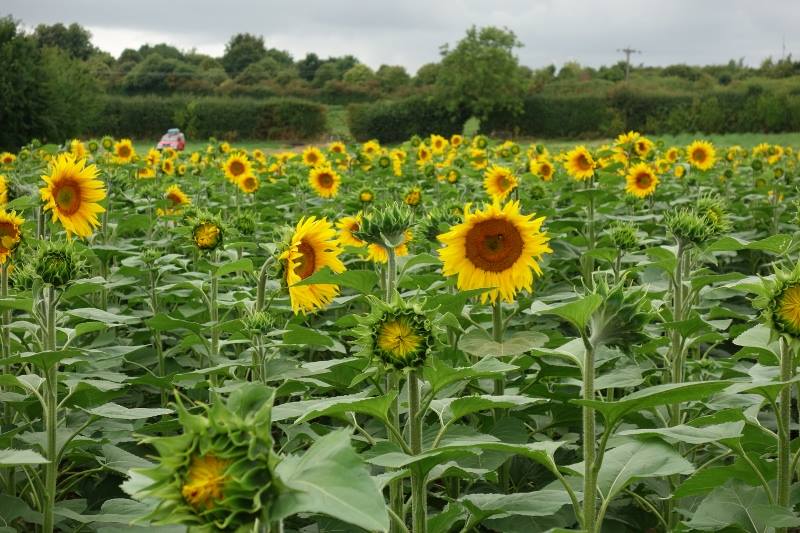 Malt Kiln Farm offers families a chance to soak up some sunshine while filling baskets of fruits and flowers while they're at it. Tucked away in the village of Stretton-under-Fosse, Malt Kiln Farm has an abundance of fruit and vegetables to pick as well as a field dedicated to sunflowers.
Check out all the latest news on their facebook page
Location : Lodge Farm, Kineton, CV35 0JH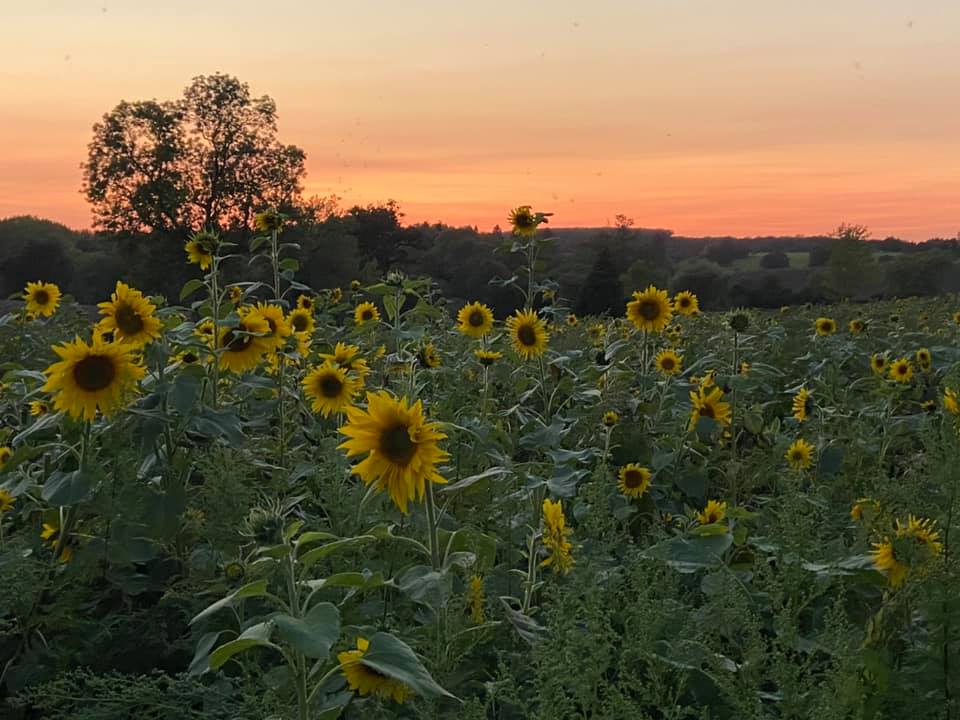 Every Summer, Lodge Farm in Kineton have a pick your own sunflowers, all money raised will go to a specified charity.
You can keep up with the progress of the sunflowers as they grow and find out further information regarding chosen charity and opening times by checking out their facebook page
FAQS
WHEN DO SUNFLOWER FIELDS BLOOM
Sunflowers start to bloom during mid-summer to early autumn, so you're most likely to start seeing them in July.
HOW LONG DO SUNFLOWER FIELDS BLOOM?
Sunflowers are usually in bloom for 3-4 weeks, and the fields will have planted them at different times, so you should be able to visit for eight to 12 weeks and still see them in bloom.
Some bloom as early as mid July, whilst others will continue to bloom into September. The months of July and August are when they are at their best, so try to plan your visit for then. (do check before visiting as the changeable English weather does sometimes delay the timings)
Looking for more Sunflower Fields, check out Best Sunflower Fields in Ireland