We recently took a day trip to Newcastle upon Tyne in the North East of England, Newcastle is perhaps not top of everyone's must visit list, but this grand city does actually provide a unique experience, and provides an interesting day out.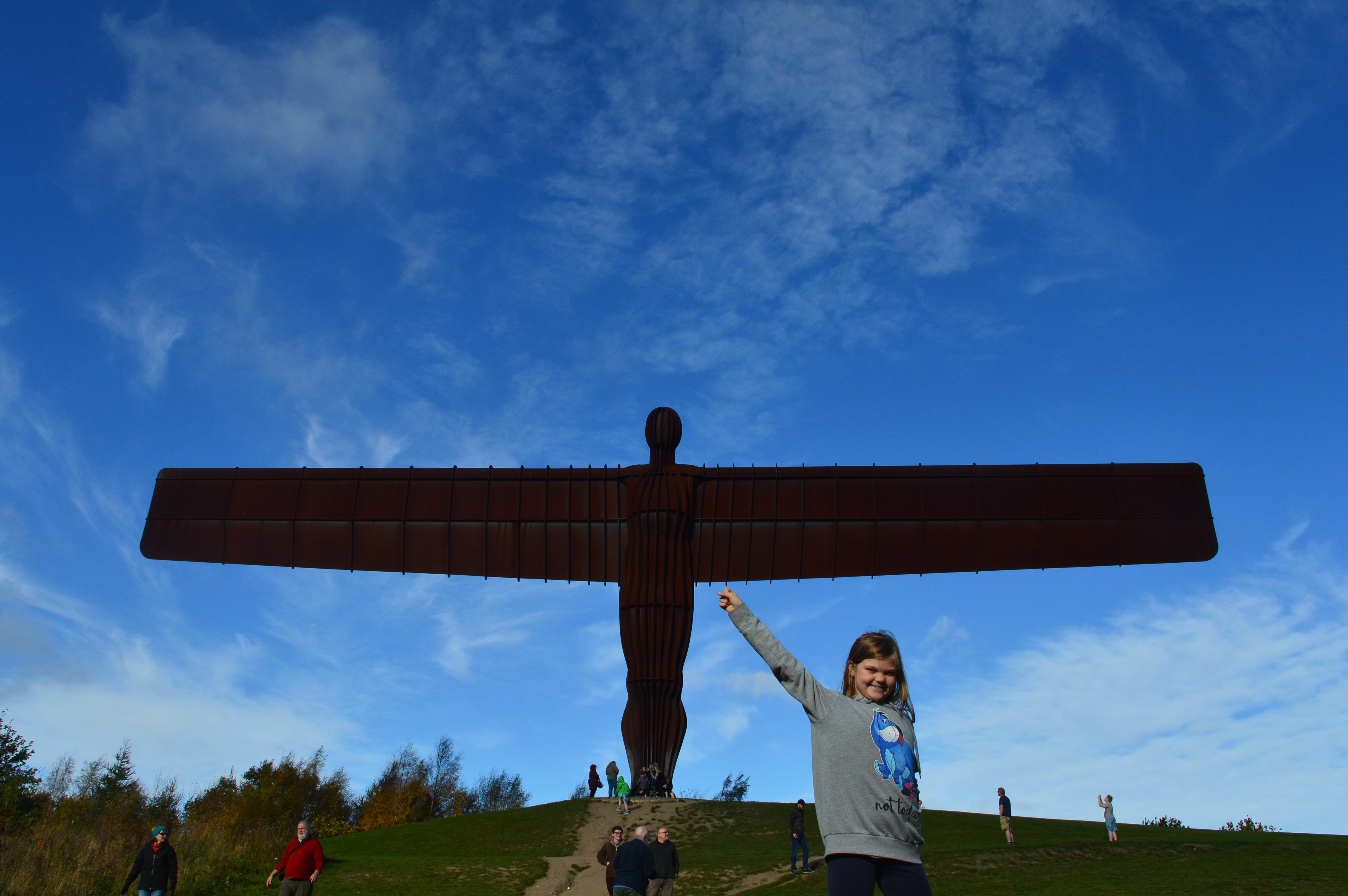 If you drive to Newcastle from the South via the A1, a must stop is the Angel of the North, a unique rusted steel Guardian perched atop a small knoll just off the A1, turning into Newcastle (it's actually in Gateshead). This statue was created in 1998 by Antony Gormley and stands an impressive 20 meters with a wing span of 54 meters it is a truly awesome structure. Plenty of parking is close by as well as a coffee van.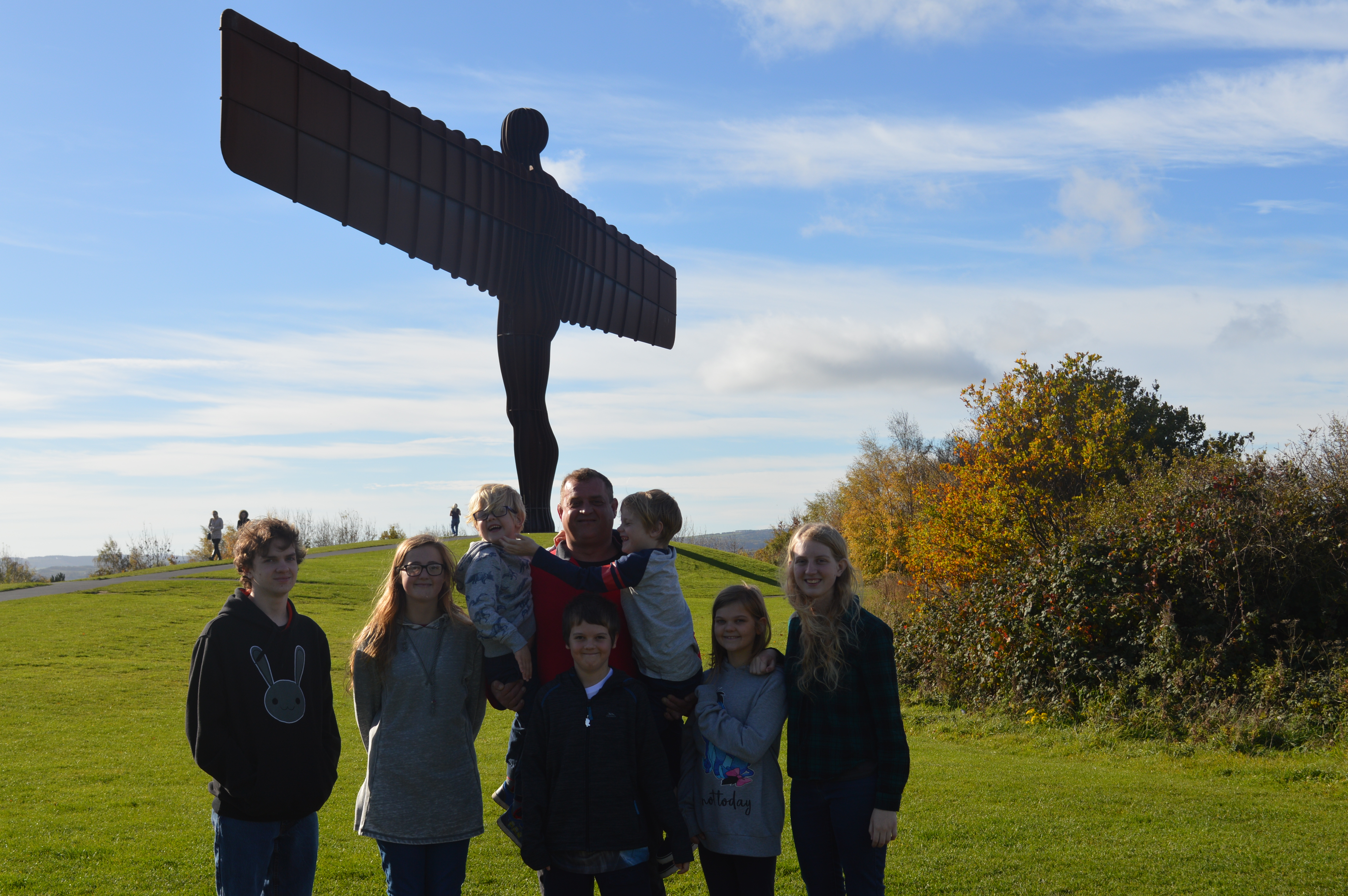 You cannot appreciate this until you stand under its huge wings, which seem to gently move in the wind. Art is not always to everyone's taste but you cannot fail to be impressed by this unique structure.
Newcastle is a short drive north passing over the Iconic Tyne Bridge, and if you look closely you can see the actual Norman Castle (as in Newcastle) which has been dwarfed by centuries of city developments.
Over the Tyne bridge, you arrive in Newcastle, we chose to park outside the Newcastle Football Stadium (which operate a very reasonable pay and display) to be honest it was a bit unusual parking under the shadow of a football stadium.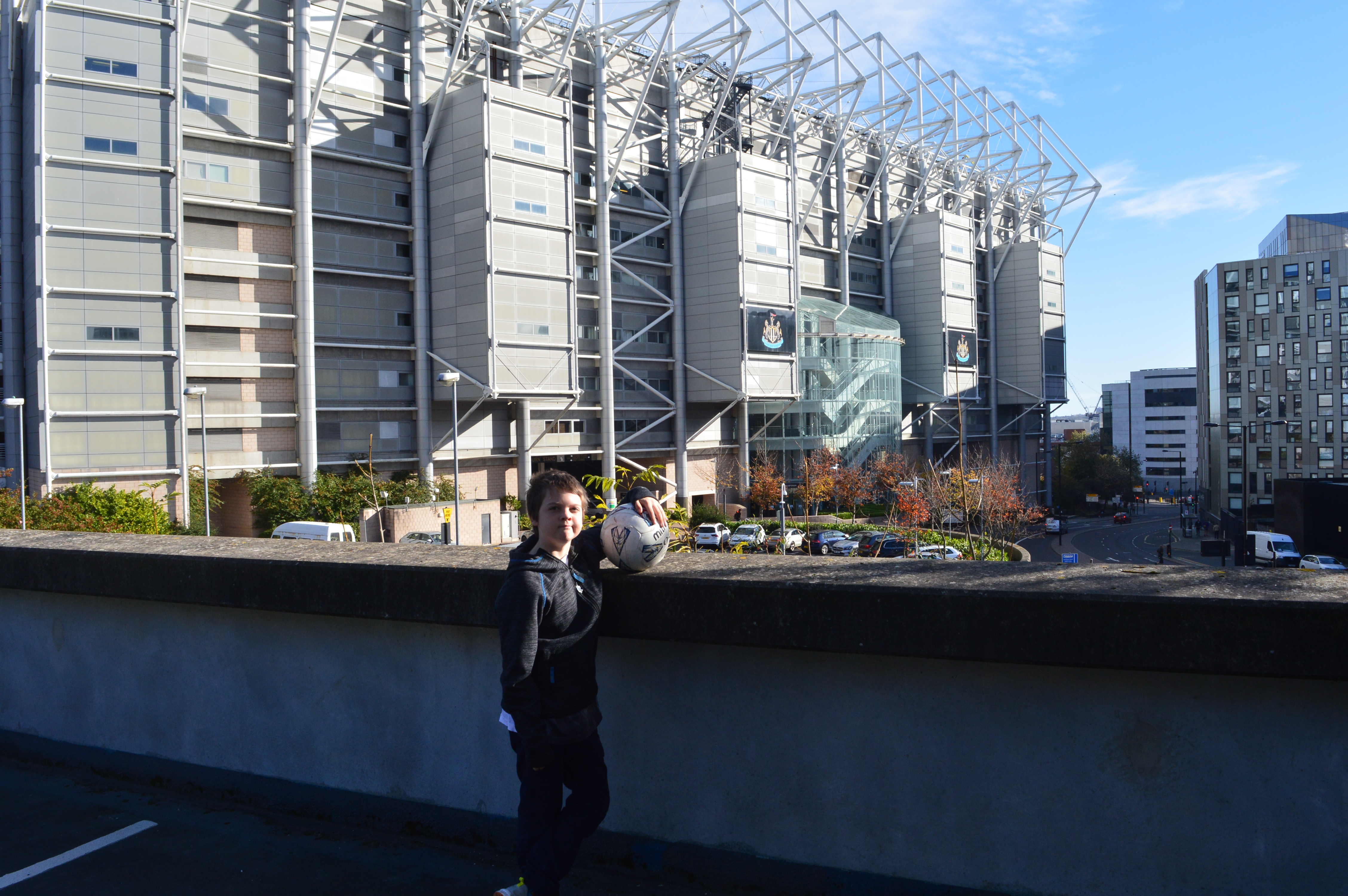 The Main centre is a short walk down hill, past a notable number of people wearing black and white Newcastle football shirts and a few men walking around shirtless (considering in was a sunny but chilly October day, the perception of people from the north being tough is certainly reinforced).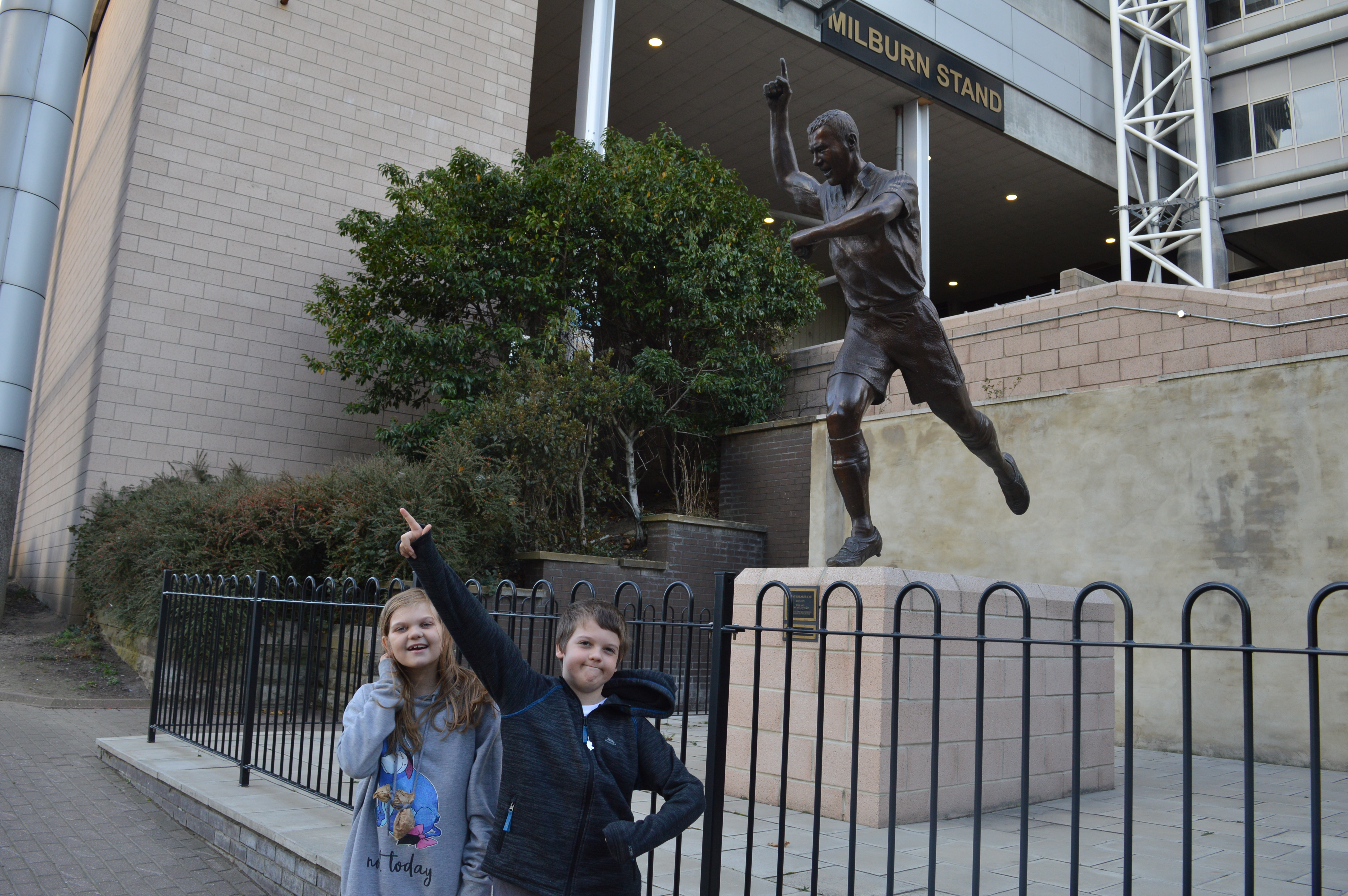 We actually even walked past a statue of former England Captain Alan Shearer, in a typical goal scoring celebration with his hand held high with his finger pointing upward. Round the corner we walked past the Newcastle united shop, under the stadium. If you have never been inside a club supporters shop, it's an usual experience Newcastle united has a large two floor club merchandise shop, with all products based around the football team, even for someone who has no real interest in sport you, cannot ignore the passion that is felt by the supporters of a club.
Newcastle by design or perhaps fortuitous circumstances is able to infuse old with new, in an almost perfectly blended way. The city has a large and modern shopping centre Eldon square, with a wide range of shops and restaurants, but step outside of this and you are transported back in time to the old high street, which runs off the roads from the Greys Monument.
The old high street has a mix of shops and restaurants, and undercover arcades, many are based in stunning old buildings the street also has the occasional market traders. The streets are wide and feel very open, one can only imagine how cold it would be in the wind on a cold winter's day.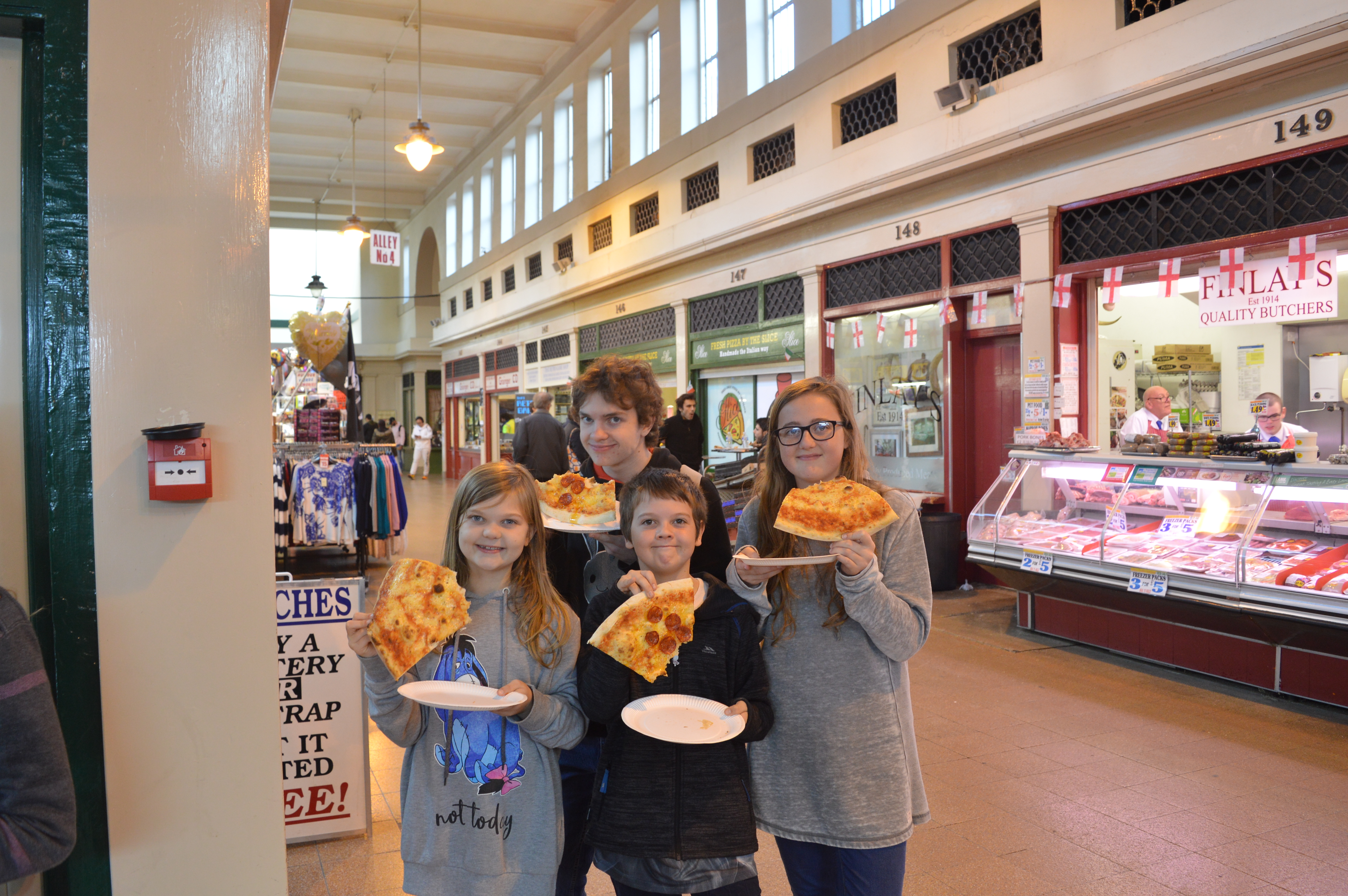 A visit in to the almost 200 year old indoor Grainger market, is a must for the more curious, with over a 100 small shops with a wide range of wares as well as what is probably best described as a magical mix of Northern Street Food.
Which feels as if some have not changed in several generations, still serving traditional pies and pasties, with others such as patisseries and pizzerias offering a more modern take on street food. The Pick and Mix sweet shop is also well worth a mention and all the children were impressed with this.
Overall it has plenty to offer for the curious to the true leisure shopper, and if you are ever in the North East certainly worth a visit.
If you are looking for a hearty breakfast or brunch, check out 6 of the best brunches in Newcastle
Top Tips
We travelled in on a Wednesday, reasonable amount of parking available.
If it's cold head for the indoor arcades and shopping centres
Look up at the Architecture in the high street is wonderful.
If you're hungry let everyone choose from a different takeaway, everyone gets something they want
What the Children Said
Eowyn (Aged 9) I liked the big indoor market, there were so many stalls!
Kaide (Aged 13) The Pizza was delicious and the raspberries in the high street were 4 punnets for £1 which was such a good deal.
Viggo (aged 5) I liked picking my sweets and watching the lady weigh them.
Useful Websites
Newcastle Tourism
Angel of the North
Newcastle Castle