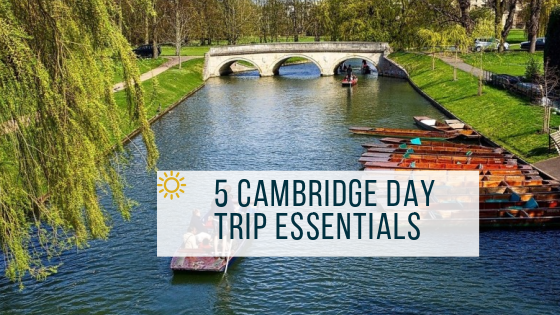 5 Cambridge Day Trip Essentials
As well as being home to one of the country's most prestigious Universities, the city of Cambridge is one of England's brightest jewels that draws tourists in their droves. Every year an estimated 7 million tourists come to see what the city has to offer in terms of spectacular sights, incredible culture and (of course) fine food and drink. And while many may wish to steer clear of the city's biggest tourist traps, there are certain things that one simply has to experience when visiting Cambridge.
Here we'll go through some of the obvious essentials as well as a few secret spots known only to locals…
Travel by bike
Cambridge is heaven for cyclists, so if you're the kind of family that loves to get around by bike you'll be right at home. After just a few hours in the city you'll see a plethora of cyclists to rival Amsterdam. Take your own bikes if you can, but if you can't the city has a Cycle Hire shop right there in the train station with a range of road, hybrid and electric bikes to suit all.
See King's College Chapel (it really is worth it)
Okay, so King's College Chapel is about as touristy as it gets, but the sheer jaw-dropping majesty of its gothic architecture makes it well worth your time regardless of your faith. Dominating the centre of Cambridge, this impressive structure boasts the world's largest fan vault and one can easily spend a whole day taking in every inch of its ornate beauty.
Go punting on the river Cam
Perhaps the best way to enjoy Cambridge is from a boat. When you book punting tours of Cambridge, you get the opportunity to explore the city's delights in a different way as your guide gives you a personalised and private tour of the city's waterways. Of course, if you're feeling adventurous you can always hire a boat and punt yourself. If you feel the urge to wield the quant on your own, however, here are some tips for safe punting in Cambridge.
Enjoy a pint and a bite at the Green Man at Grantchester
After all that punting and peddling, you're going to want a bite to eat and maybe a perfectly crafted pint to wash it down. And if you're looking for a pub with character wander off the beaten track a little to find the justly famed (and 400 year old) Green Man at Grantchester. It's the perfect pit stop after a long riverside walk or punt. Their extensive menu (with vegetarian and vegan options), roaring fire and stunning gardens make the wander well worth the effort.
See the (in)famous Footlights at the ADC Theatre
From Monty Python to Mitchell and Webb some of the greatest British comedy acts of our time cut their teeth in the (in)famous Cambridge Footlights- the most renowned sketch troupe of all time. The Footlights go way beyond their peak of fame with the Pythons, however, and actually started life as an amateur dramatics society in 1883. You can see their antics at the renowned ADC Theatre.