Last night Neva and I went along to the opening night of 2:22 A Ghost Story, the new stage phenomenon that has taken the West End by storm now comes to Norwich Theatre.
Winner of BEST NEW PLAY at the Whatsonstage Awards, this edge-of-your-seat, supernatural thriller stars Joe Absolom (A Confession, Doc Martin), Charlene Boyd (Mayflies, River City), Nathaniel Curtis (It's A Sin, The Witcher) and Louisa Lytton (Eastenders, The Bill).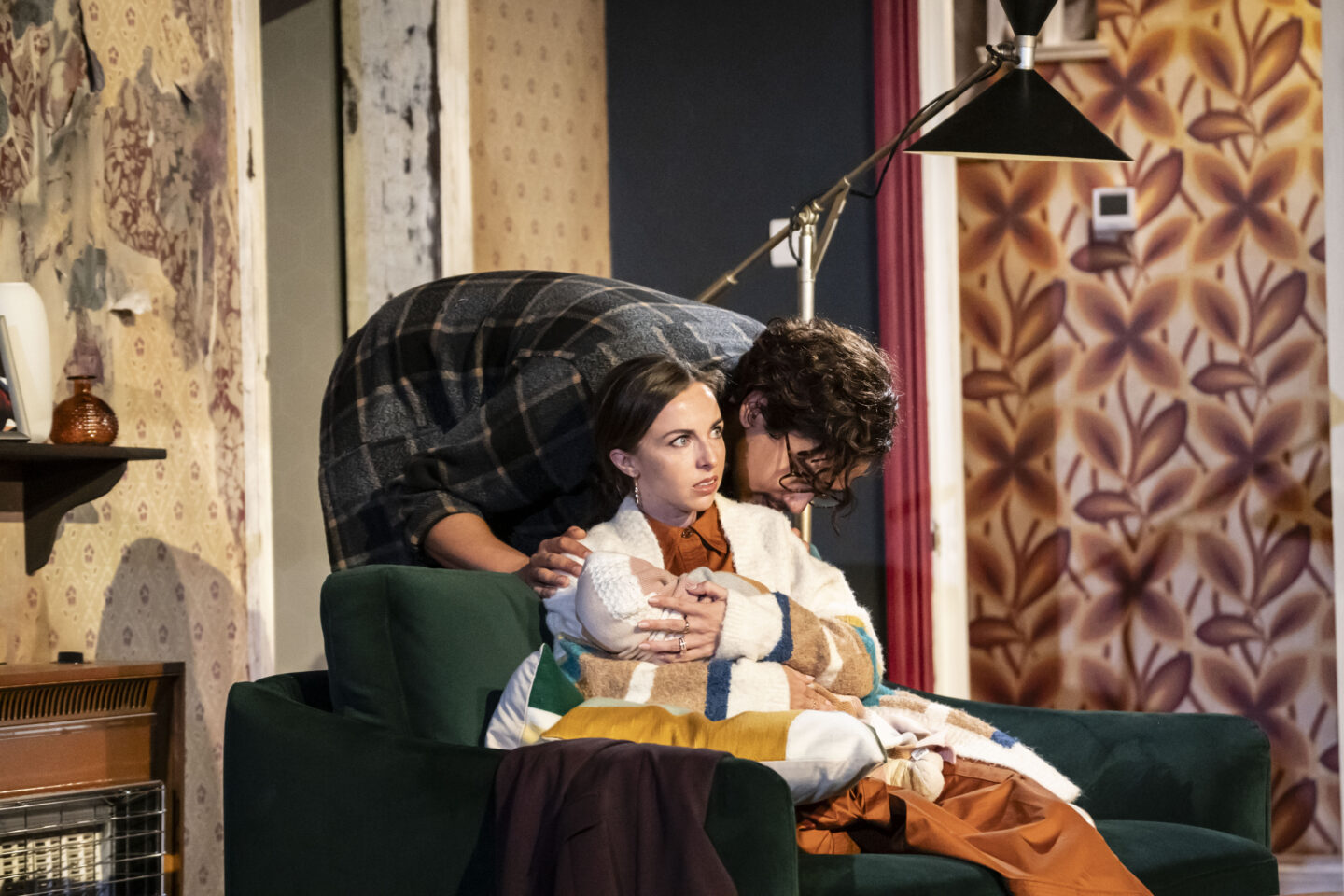 Written by Danny Robins, creator of the hit BBC podcasts Uncanny and The Battersea Poltergeist, 2:22 A Ghost Story comes fresh from record-breaking seasons at five West End theatres with a host of acclaimed star performances. It's a brilliantly funny and adrenaline-filled night where secrets emerge and ghosts may or may not appear… What do you believe? And do you dare discover the truth?
"THERE'S SOMETHING IN OUR HOUSE. I HEAR IT EVERY NIGHT, AT THE SAME TIME"
Jenny believes her new home is haunted, but her husband Sam isn't having any of it. They argue with their first dinner guests, old friend Lauren and new partner Ben. Can the dead really walk again? Belief and scepticism clash, but something feels strange and frightening, and that something is getting closer, so they're going to stay up… until 2:22… and then they'll know.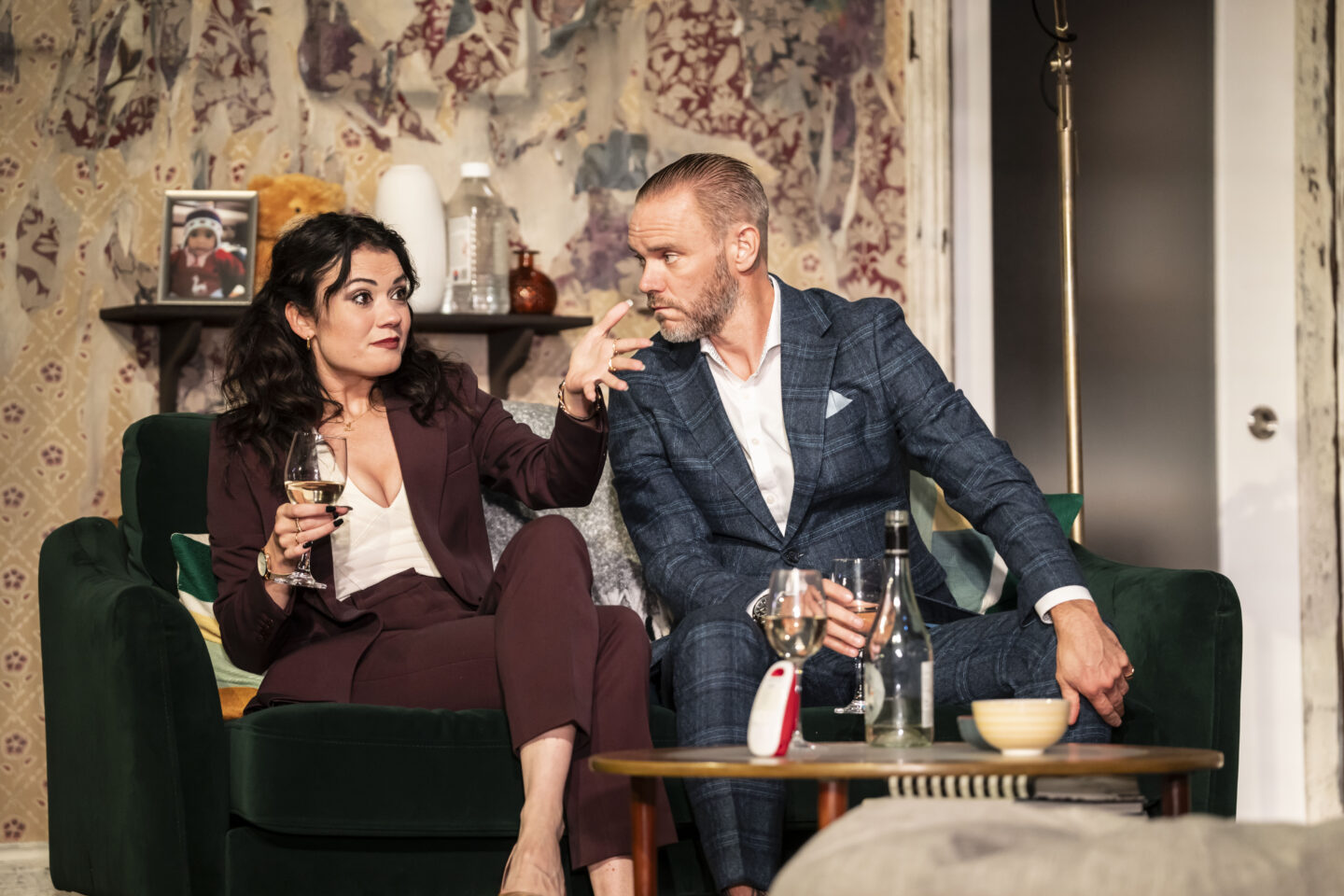 What Did We Think of 2:22 A Ghost Story
As you walk into the theatre, the stage is set as a kitchen and living room, where most of the production takes place.
With a sliding patio door for outside, a very posh downstairs cloakroom that you sadly don't get to see although we hear all about it!, and a baby monitor on the table for everyone to keep a check on baby Phoebe.
The story revolves around the four characters Jenny (Louisa Lytton) and her husband Sam (Nathaniel Curtis) and Sam's old uni pal Lauren (Charlene Boyd) and her new boyfriend Ben ( Joe Absolom)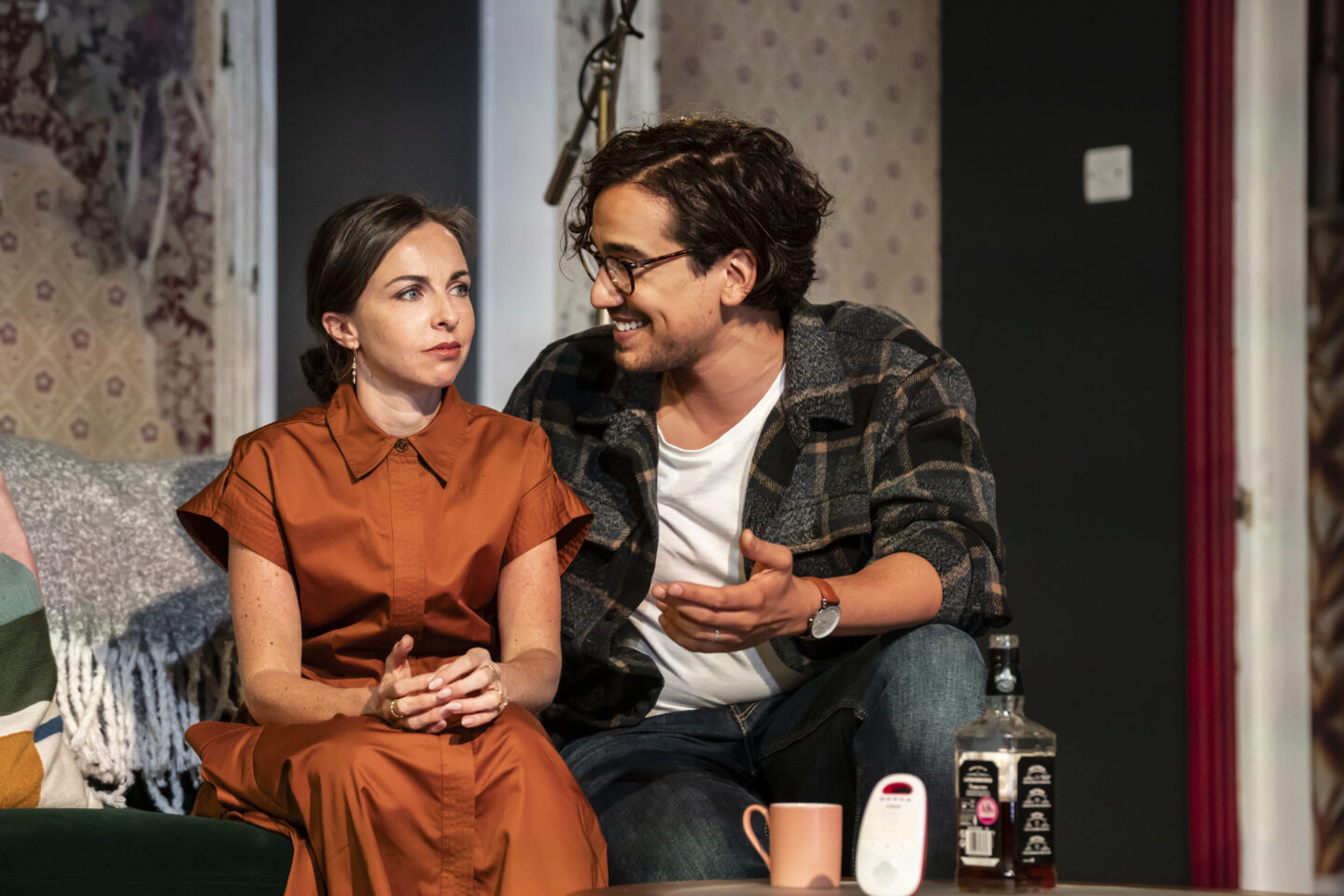 Jenny and Sam have recently moved into an old house that needed renovating into their dream home, bought from a widow whose husband Frank had passed.
Jenny had heard footsteps and a man crying on the baby monitor, it happened at 2:22 each night and she wanted them all to stay up until that time to prove she wasn't going mad!
Be warned there are a few jump scares throughout the performance, when you're least expecting them, but other than that it is a story of four friends trying to decide if ghosts exists, with some colourful language and a few laughs throw in. The age recommendation is 12+ which is about right.
The four characters were fabulous, Louisa played the part of new mum Jenny perfectly with the fierce protection of her young child to the exhaustion of a new mother.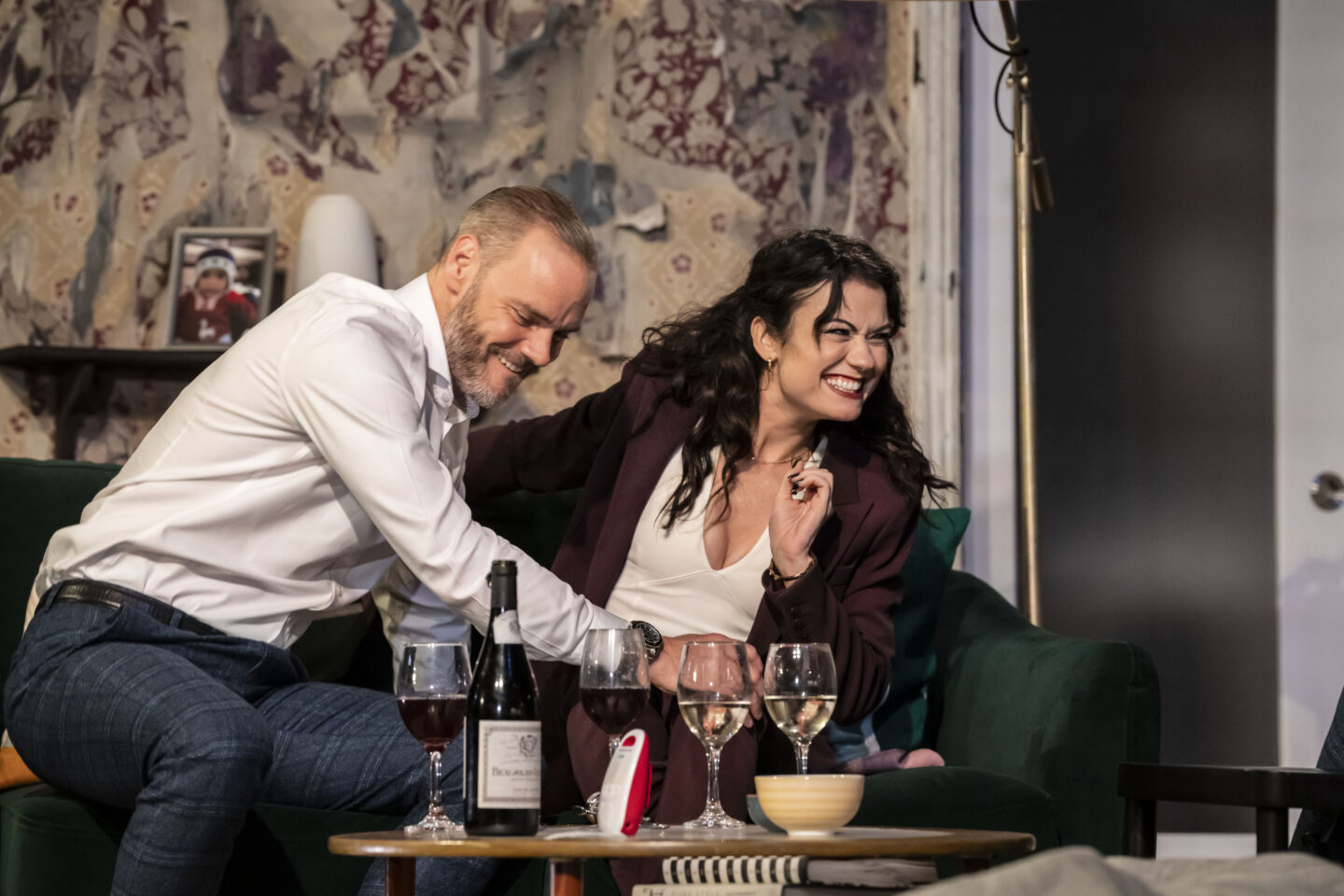 Charlene's portrayal of Lauren was brilliant, the carefree independent woman, with the slight undertones of a woman who would secretly like to be Jenny.
Nathaniel as the ever sure, slightly pompous Sam, who didn't believe in all this ghost rubbish was spot on, although I did find myself shaking my head at some of his statements!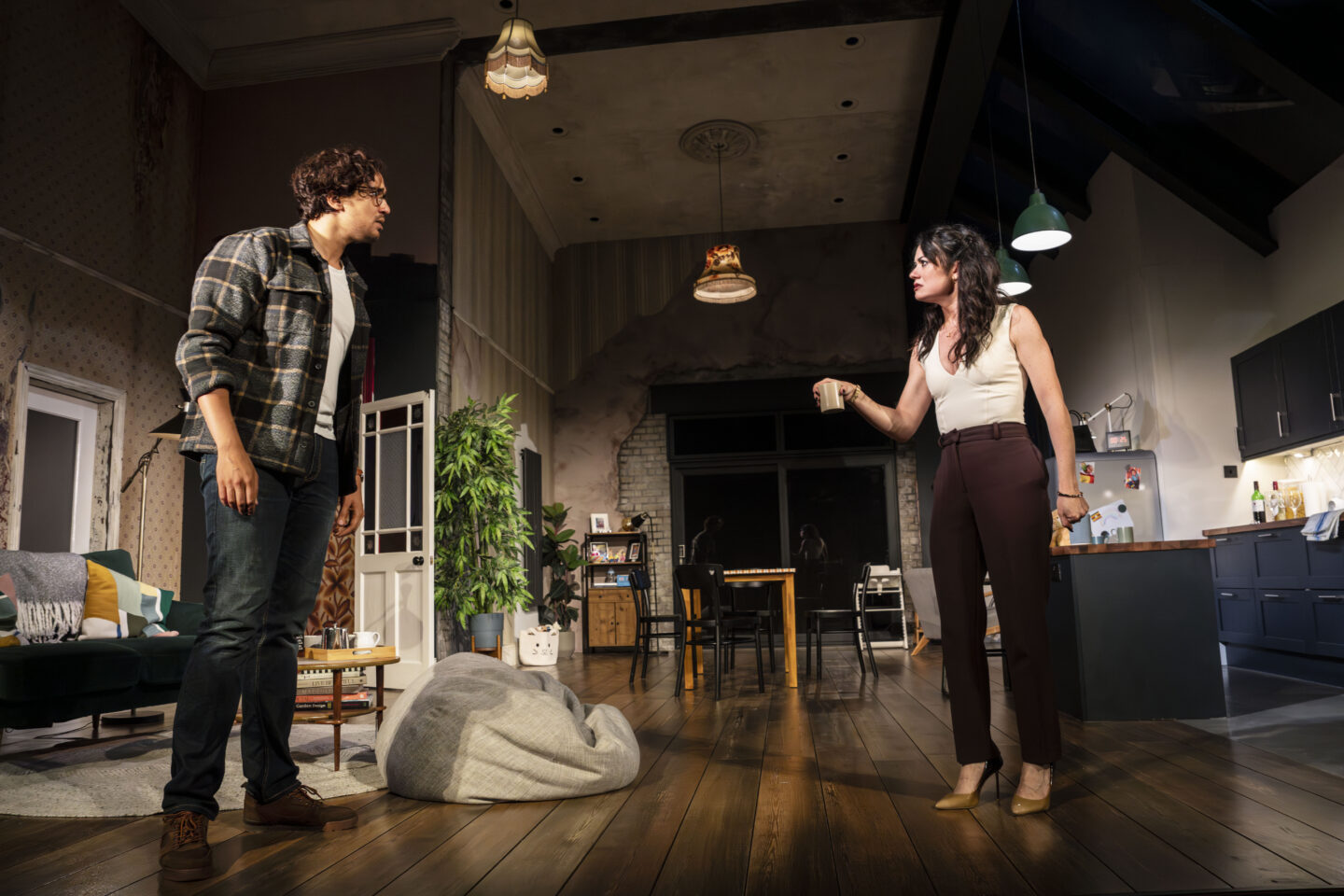 But my favourite had to be Joe as Lauren's new boyfriend Ben, he played him to perfection, bit of a wide boy builder, had the answer for everything, but deep down you know he's a good guy that has seen some hardship but knows what he wants and understands people far better than they give him credit for.
A very enjoyable if intense evening that passed way too quickly, and you didn't want that clock to hit 2:22 anytime soon!
If you are not local and looking for venues and dates check out the 2:22 A Ghost Story website