Haven is one of the most well-known and popular options when it comes to a caravan park holiday.
You have the choice of 40 parks, all in delightful areas where you can enjoy many things on-site including swimming pools and lots of activities that the whole family can embrace.
However, there is no hiding from the fact that these holidays, albeit in the UK, can be pricey, and in some circumstances even cost you more than a trip to Spain.
Having said that, they are classic family holidays, and many people prefer to jump in their cars and travel to these wonderful parks and enjoy a family holiday. So how can you make the most out of your booking?
Is it possible to save money? I wanted to share with you the tips to book and get the most out of your next Haven holiday.
Haven Holiday Park Tips For Booking
Let's start with one of the most important elements of a holiday, the actual booking part. You want to ensure that you book the right thing for your family and, of course, only have to pay what you need to. Here are some of the tips to help you book your next Haven holiday.
Be Flexible with Your Dates
One of the first things to do would be to be flexible with your dates. Search the whole month rather than a specific day.
There are certain check-in days available, including a Friday and a Saturday, but where possible, try and choose to arrive on a Friday instead.
Saturday is one of the most expensive days to start your trip, and you can find there is a big savings simply by going the day before.
Choose a Park Up North
There are an array of Haven parks to choose from, some in the North of England and Scotland, others in popular areas like Cornwall and Devon.
Surprisingly, although there is no real difference in the facilities, parks in the North are cheaper than ones in the South.
There are a few exceptions, such as the park in the Lake District, however, generally speaking, you will find that a park in the North will save you some money.
How to go to a Haven Holiday Park in August
August is one of the most expensive months of the whole year. This is because it is the height of summer, prime time for a UK holiday and, of course, it is the summer school holidays.
But if you are still adamant you want an August break, choose the last week of August rather than the beginning or middle.
This is because many people prefer to go away and not come back right at the time when school is starting. If this doesn't bother you then you will find some great deals.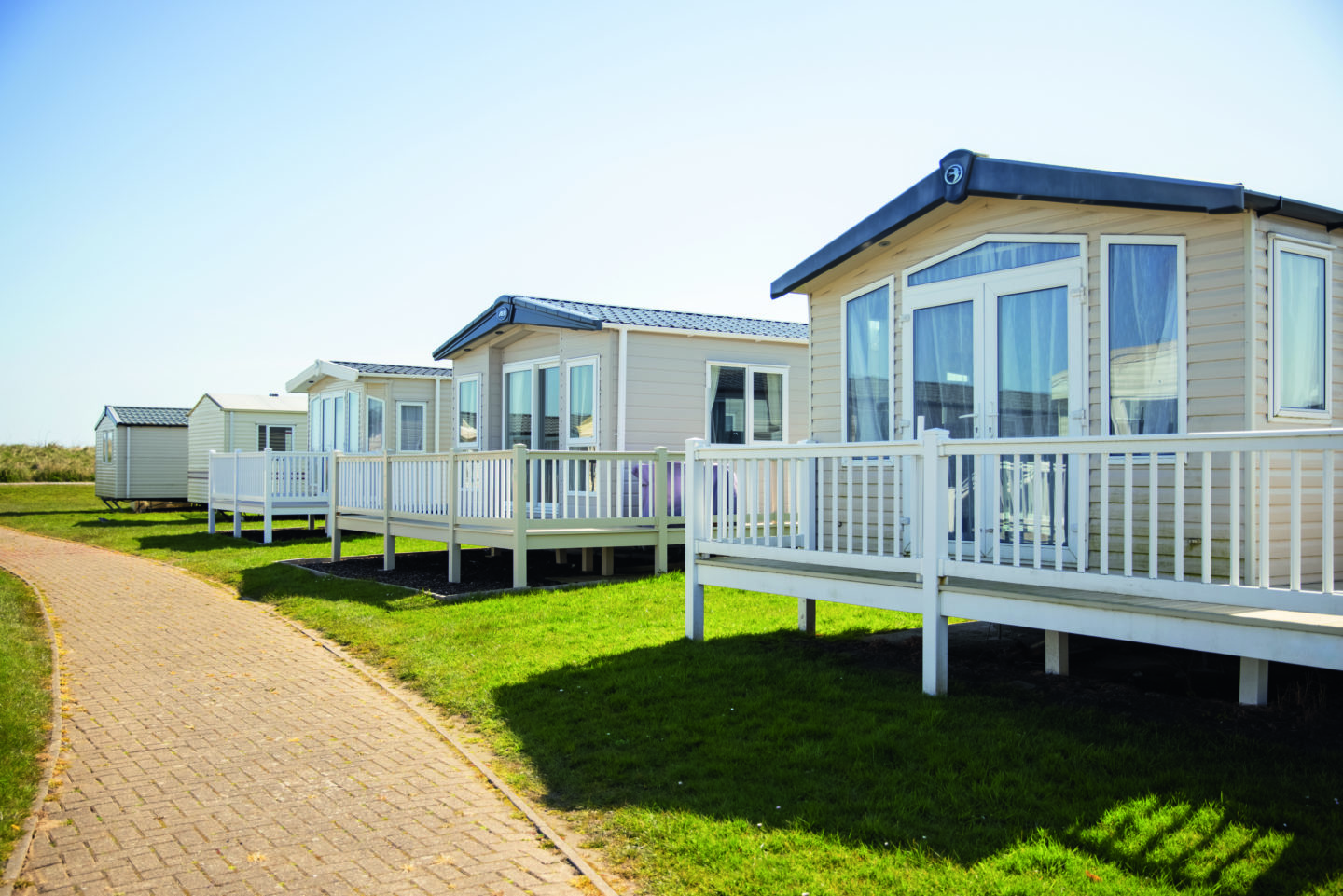 Sharing caravans
If you are going away with another family or others are coming along with you, is it possible to share a caravan rather than booking separate ones?
This might be a bit inconvenient, but if you don't plan on spending too much time in the caravan, then it can save you a fair bit of money.
You could share the cost of one caravan and almost half your initial outlay, meaning you have extra for your holiday spends.
Book in advance
While you can sometimes get a good deal by booking last minute, such as a few days before you plan to go, ultimately if you book in advance you are going to be able to take advantage of the best prices.
This is because Haven offers different accommodations such as more budget-friendly choices, but these are usually snapped up very quickly. The more in advance you book, the better deal you will get.
Check out the offers
Haven's website has an offers page, and it is always worth checking it out. It won't usually include discount codes or money off, but it usually advertises discount rates for certain dates or parks.
If you are not overly set on when and where you go, you might be able to pick up a bargain holiday.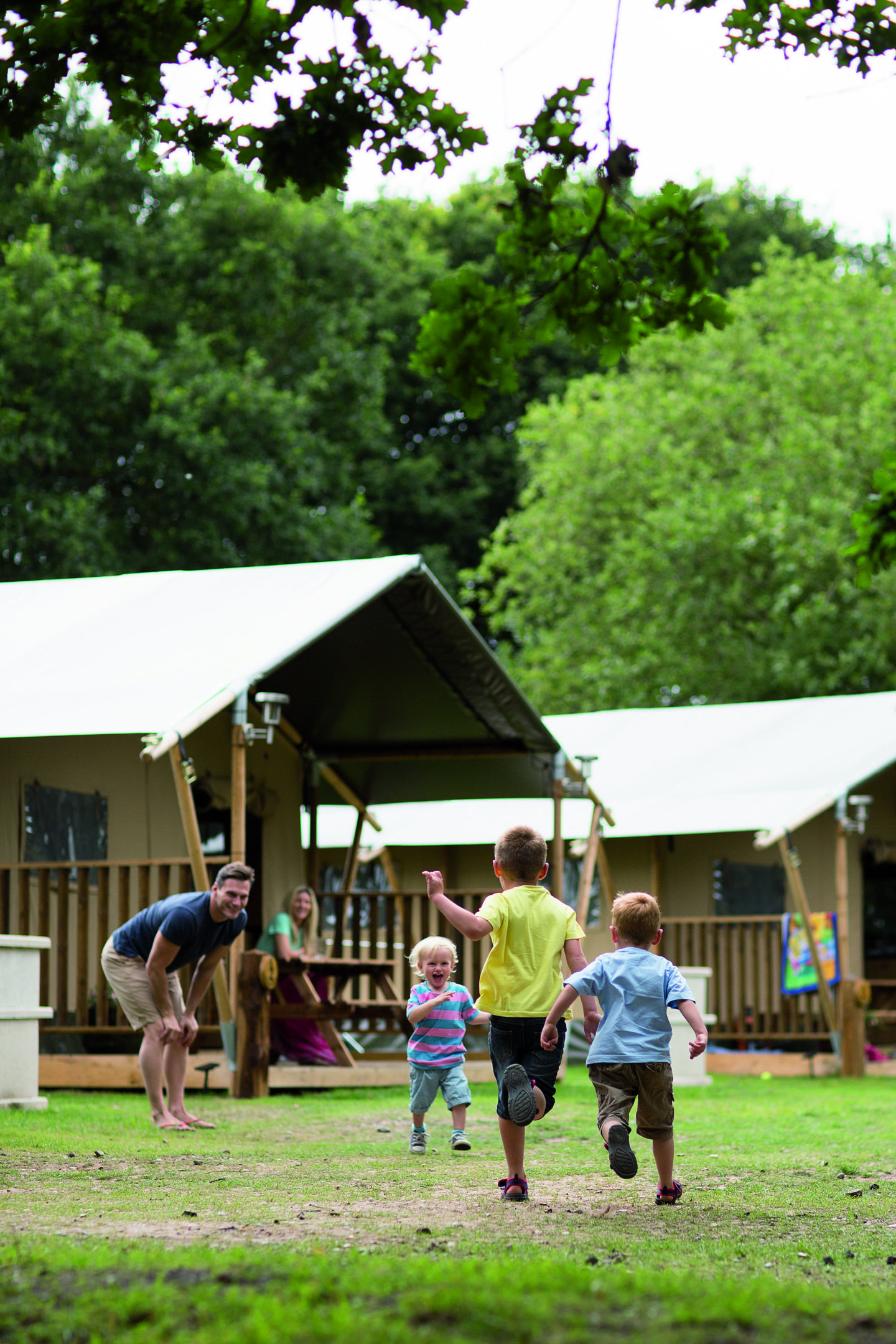 Why not try camping or touring at a Haven Holiday Park instead?
Haven isn't just static caravans and lodges you can stay in, they also offer camping and touring caravan plots in some of their parks.
This means that you can save by bringing your own caravan or camping gear, but still make use of all of the on-site facilities.
If you have the equipment and everything you need, this could be a great way to experience a Haven holiday for a cheaper price.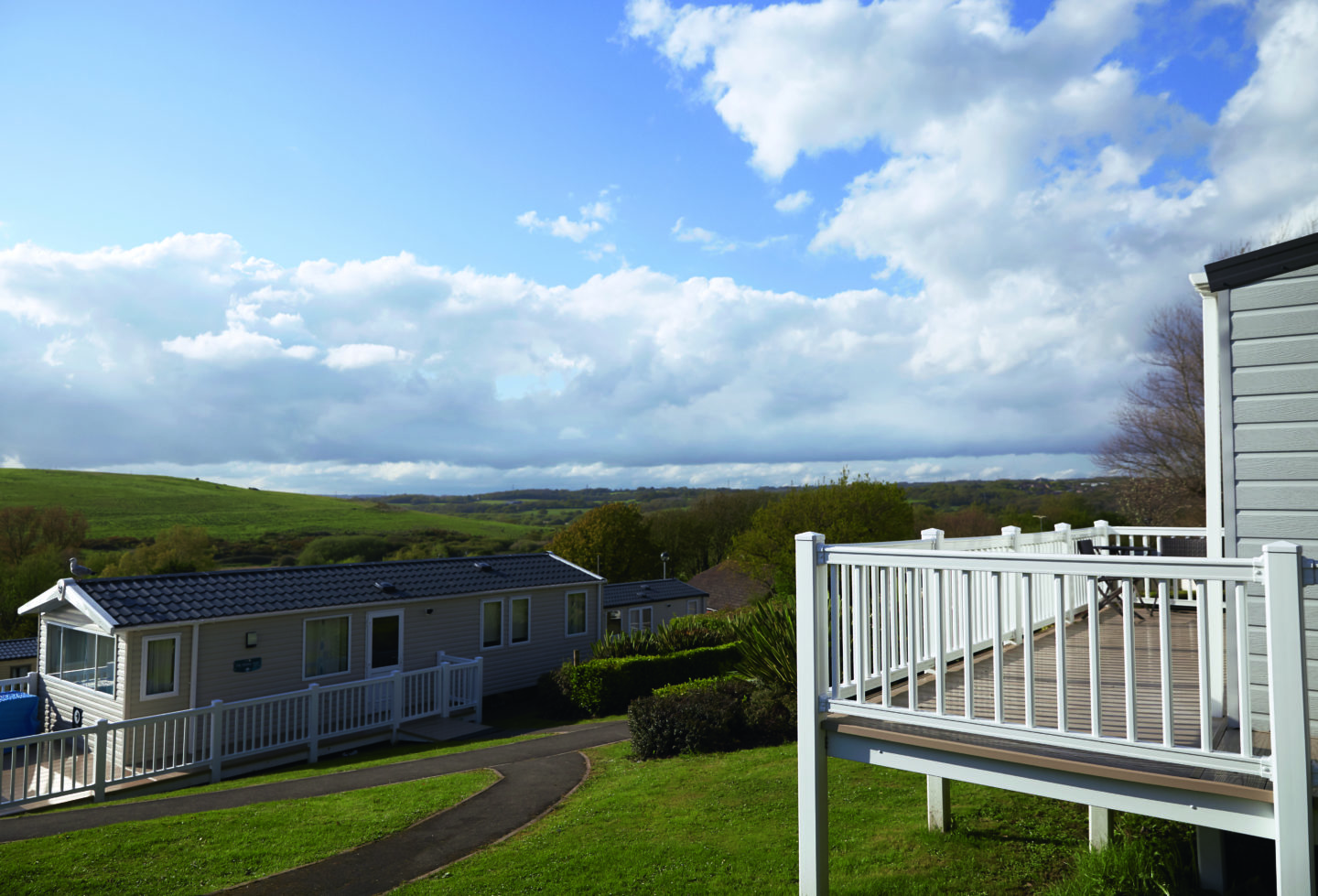 Haven Holiday vs Haven Hideaway Holiday
Finally, there is now another alternative that you can take advantage of when it comes to a Haven holiday.
If you are not bothered about the onsite facilities, and truthfully would just use the location to experience things in the local area or the beaches, the Haven Hideaway could be a cheaper alternative.
You are basically paying for the accommodation only. You will get a great location, but not pay for something you might not use.
Tips For While You Are Enjoying Your Haven Holiday
Now that you know how to get the best deal when it comes to booking your Haven Holiday, you may be wondering what tips you can take advantage of that will help you make the most of your trip.
I wanted to share with you some of the things to remember to help ensure you make the most out of your time at your chosen Haven Holiday park.
Plan your trip
One of the first things you will need to do is plan your trip. There are daily activities and facilities you can enjoy on-site, but some of them may require booking to avoid disappointment.
The more you plan each day, the more you can ensure that you will get to enjoy everything on offer at your chosen Haven family park.
There may be queues for the entertainment
The entertainment in the evening and also the onsite bars and restaurants will always be popular with Haven residents.
You may need to book any restaurants you want to visit and queue up early to get a decent seat and table for any evening entertainment.
Of course, there will always be a place to sit, but some people have suggested that it can get very busy. So get there early to avoid disappointment.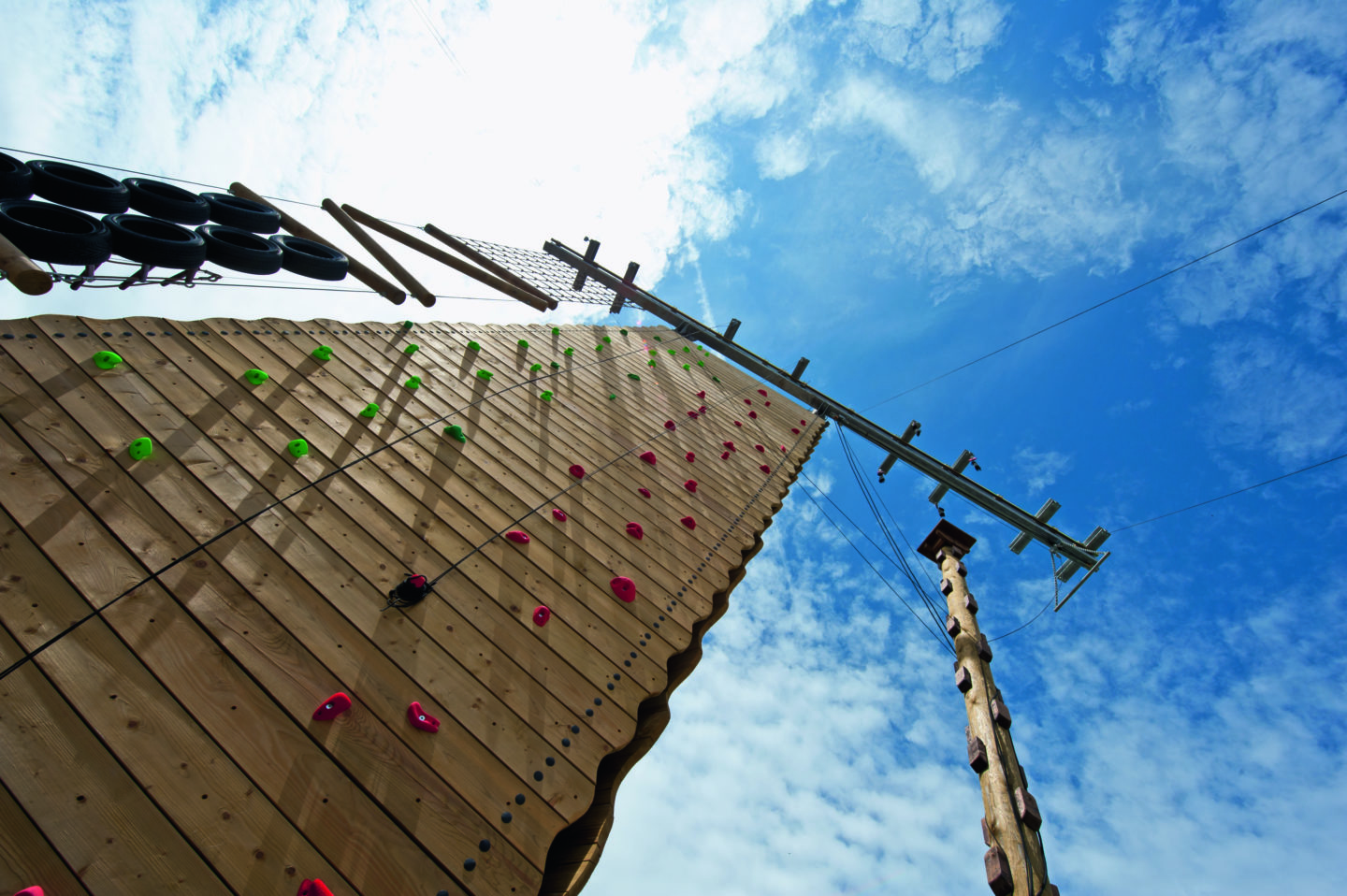 Be aware of additional costs for activities on site
While looking at your chosen Haven holiday park, you may think that although they advertise all of the facilities you will get them included in your price, but this is sometimes not the case.
Be aware that you may need to pay for additional things such as the crazy golf, pony rides, or other activities that the staff are putting on for the children to enjoy.
You may be able to plan in advance for these activities by checking online and booking things in advance.
This could also help you to manage your budget while away. However, if you don't want to be too rigid with your itinerary, bring some extra cash with you so you can book on to these things.
Take advantage of free things to do
There are free things to do such as enjoying walks in the forest and embracing the pool or park facilities for the children.
So you may want to fill your time with free things to do during your stay. Providing a real mix of the two can help you to spread the costs and enjoy your holiday.
The entertainment is also free, but food and drinks in the on-site bars and restaurants will need to be paid for.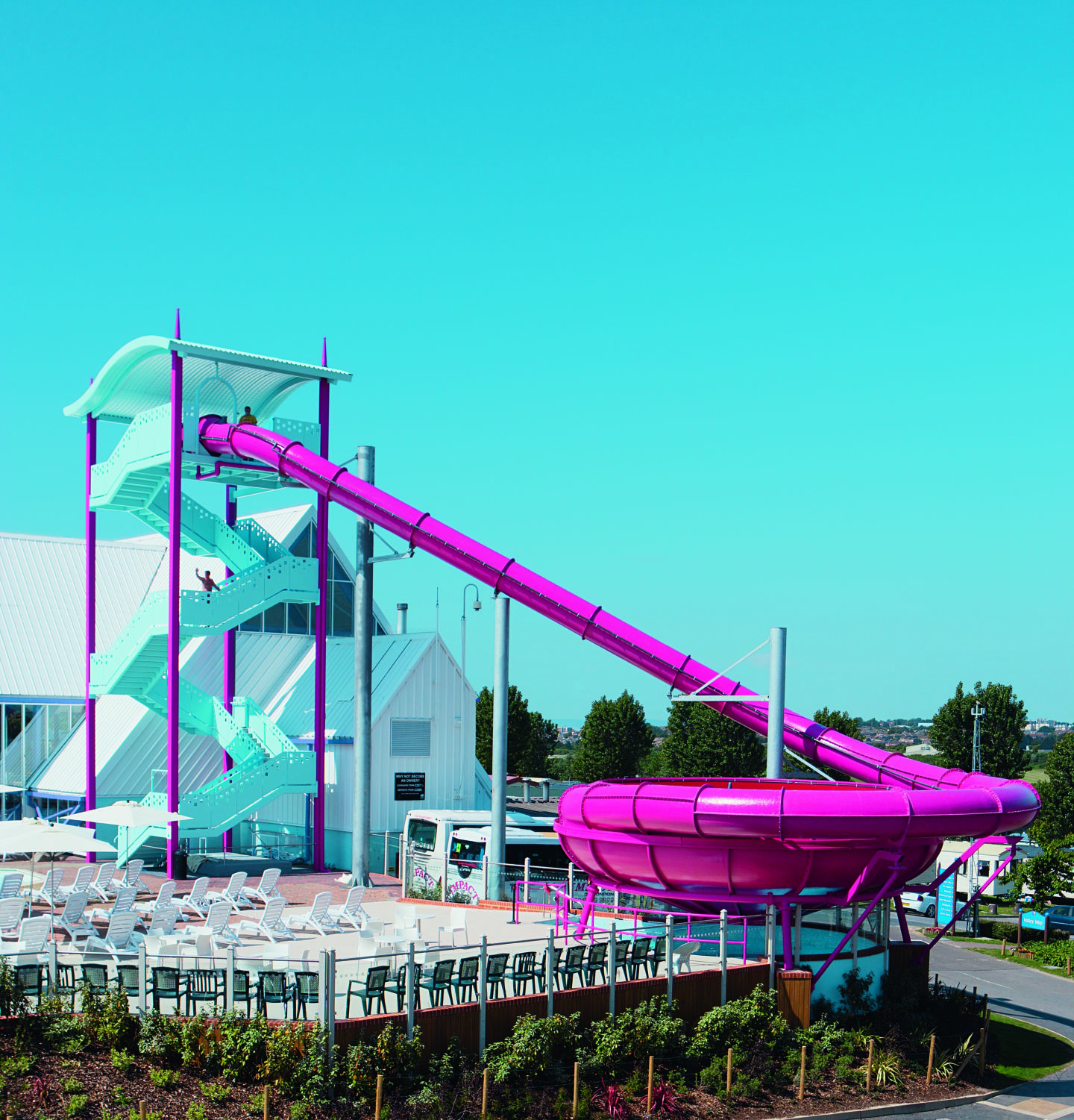 Explore the local area
Haven parks are placed in some of the UK's most beloved areas and tourist hotspots. Many of which are close by to some of the most beautiful beaches.
So why not explore the local area during your time at Haven? A quick look online and you might be able to find free events museums, or even just spend a day at the beach paddling with a bucket and spade.
Make sure you pack for every eventuality
As you are travelling in your car, or even your motorhome if you have chosen to pay for a plot instead of a caravan, then make sure you pack for every eventuality.
You may need to be mindful that we can't always predict the weather in the UK, or guarantee the sunshine even in the height of summer, so make sure you cover all bases with clothing.
You should also pack games, DVDs for your caravan, things like a bucket and spade, and anything else you might want for entertainment.
While there are things to do, you might sometimes want to enjoy some downtime in your caravan, so having everything you need to keep everyone entertained will be essential.
I hope that these tips help you to book and get the most out of a Haven holiday.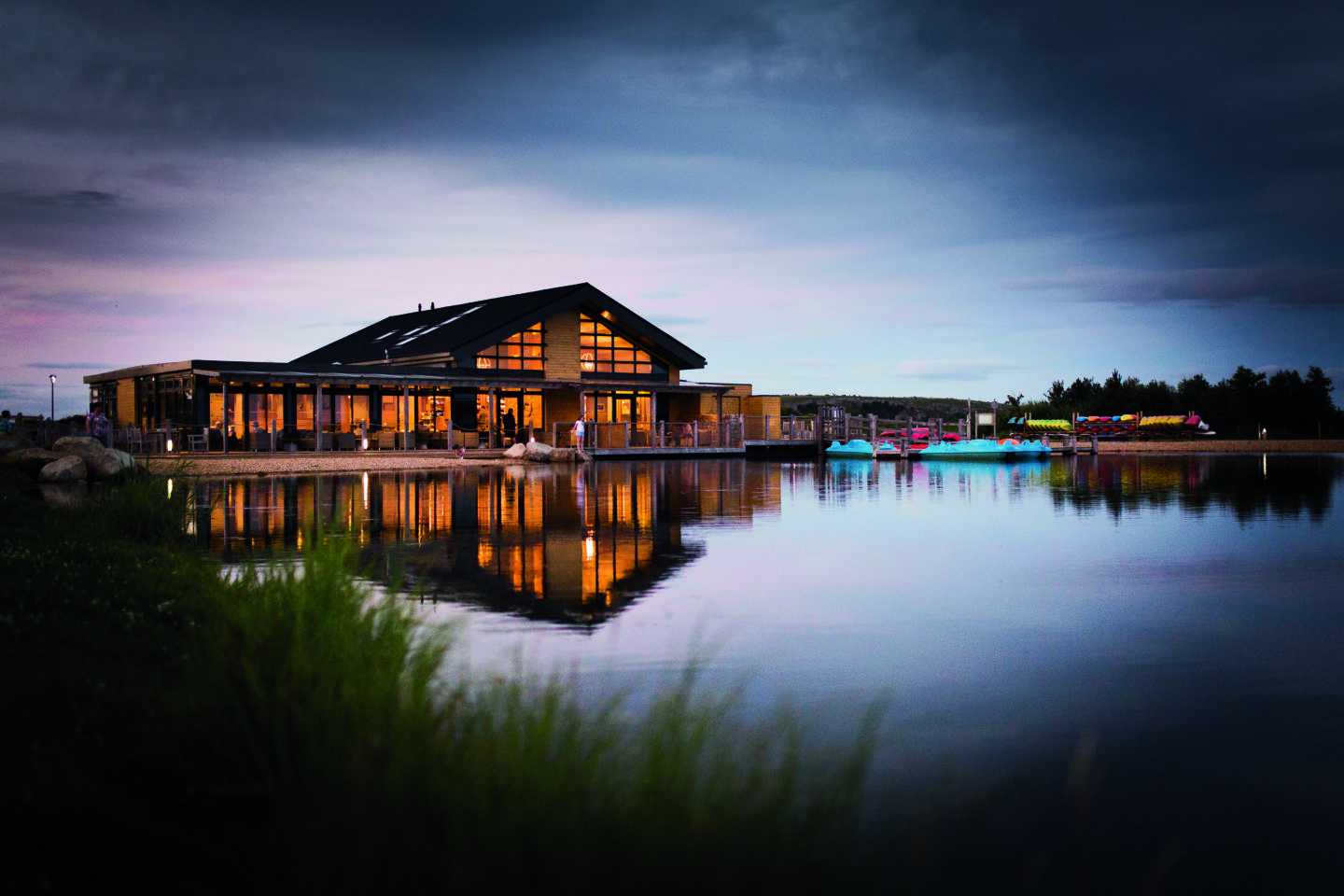 Which Haven Holiday Park Should I Stay At ?
Both of the Blackpool holiday parks are a great base for exploring. To the north, you'll find Cala Gran, close to the fantastic Cleveleys Beach and backed by the River Wyre. Further south, you'll find Marton Mere, close to a wonderful wetland nature reserve.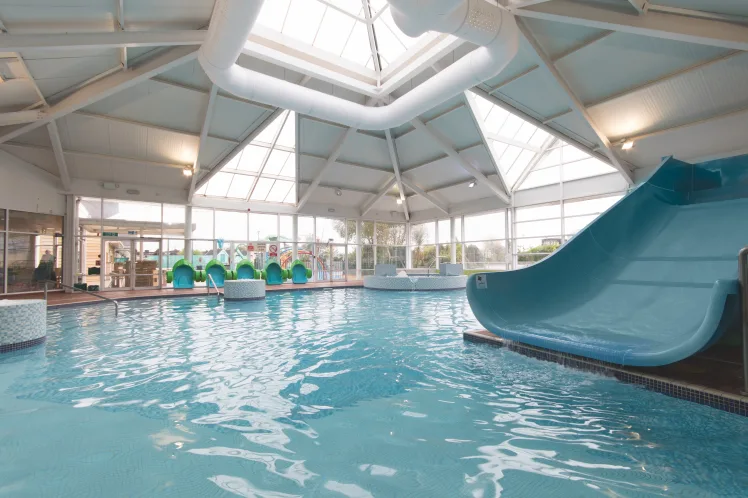 Caravan holidays at Cala Gran have a great mixture of adventure and relaxation. There's a family pool, complete with a water slide for the kids, steam room for grown-ups and big action activities including the thrilling Leap of Faith and a vertical assault course. When you fancy a trip off the park, iconic Blackpool is just a short drive away.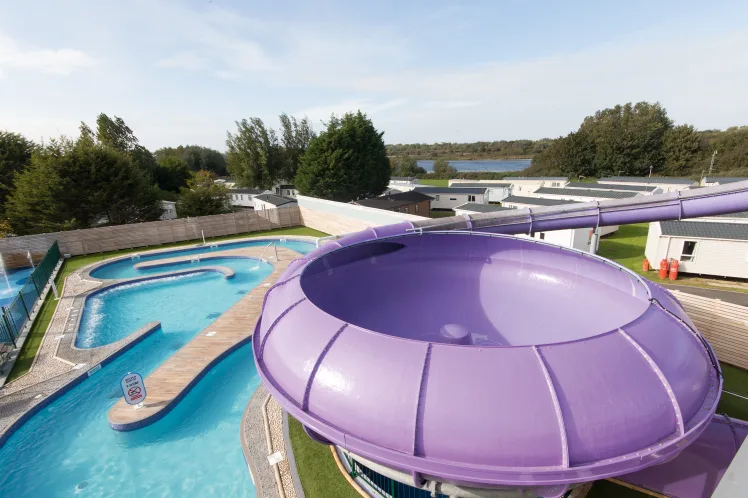 A caravan holiday at Marton Mere combines stunning natural surroundings and classic coastal fun with the family. The park takes its name from the Marton Mere nature reserve it sits in, giving holiday makers a peaceful location to unwind in. The famous Blackpool Pleasure Beach and Pier are only 10 minutes away. You can even see Blackpool Tower from the park!
There are two Haven holiday parks in Cornwall, just steps from beaches that can only be described as paradise for surfers. Perran Sands on the county's rugged north coast, and Riviere Sands where the River Hale meets the stunning Atlantic Ocean.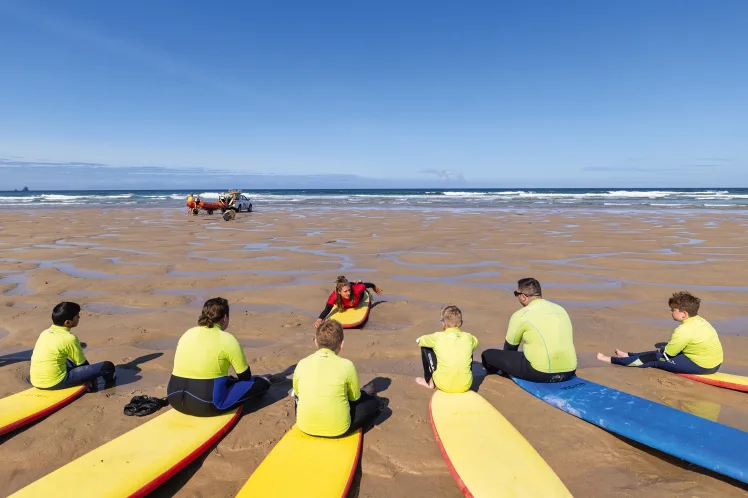 Perran Sands is a beautiful place on the picture-perfect Cornish coast. Sat in one of the UK's surfing hotspots, Perranporth Beach is just steps from the park and is fantastic for a dip in the sea or some relaxation on the sand. Walk along the coastal pathway for stunning scenery and pick up an authentic Cornish pasty whilst you're there.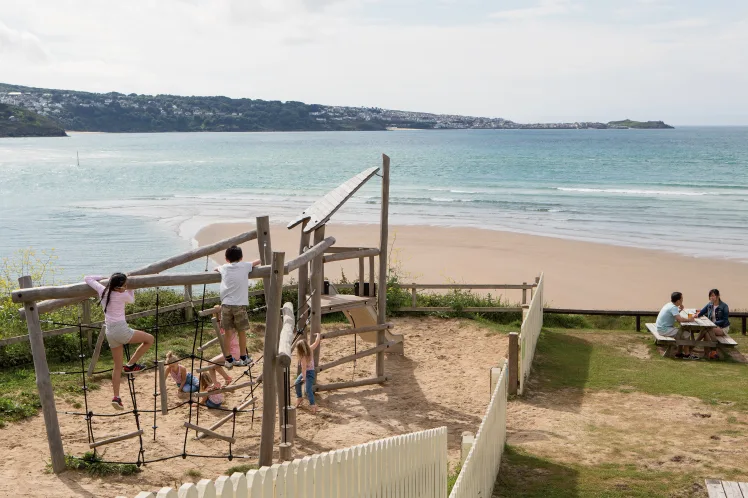 For a beautiful seaside holiday, you won't be disappointed by Riviere Sands. Perched high on the cliffs overlooking the beautiful white sands of St Ives Bay, you'll have a breathtaking viewpoint looking out across the surrounding coastline. You'll love the outdoor pool with water slide and Surf School is open for those who want to soak up the wild Atlantic waves.
A Devon holiday is just the ticket for a relaxing time away with your loved ones. One of England's most beautiful counties, it's packed with natural landscapes that live long in the memory. Two crisp coastlines, a couple of the finest national parks and an incredible five Areas of Outstanding Natural Beauty combine to delight you on a Devon caravan holiday.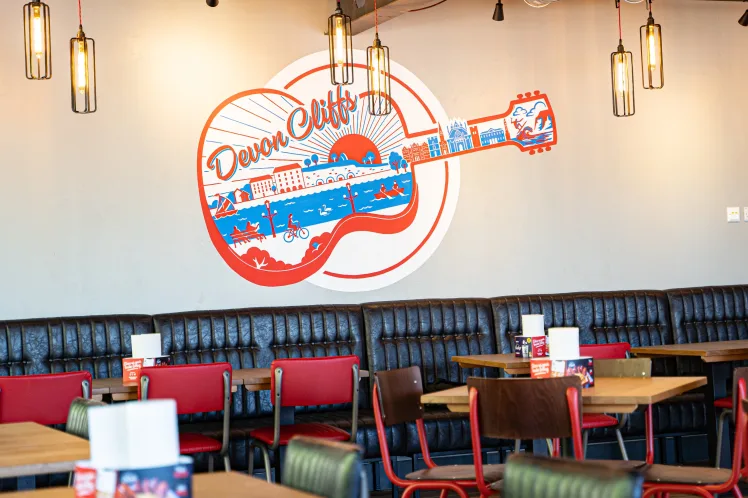 Devon Cliffs delightfully sits on the county's south coast in an area known as Sandy Bay, a peaceful paradise that does exactly what it says on the tin. The biggest park in the Haven family, there's acres of fun for all the family, and an award-winning Blue Flag beach is just a stone's throw away. An unrivalled range of activities are yours to try, from an Aerial Adventure like no other to bouncy bungee trampolines.
Four parks are on hand for a Dorset caravan holiday. Littlesea, Rockley Park, Seaview and Weymouth Bay. Some of the best scenery in the country will be just steps from your accommodation, with easy access to the rest of the county brimming with things to do.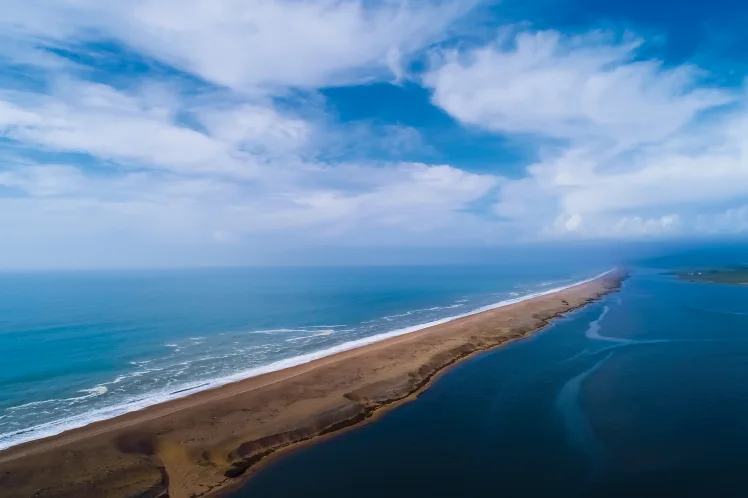 Littlesea is a great choice for real relaxation in a beautiful area. The dramatic Jurassic Coast is yours to explore and the popular town of Weymouth is a short drive away for seaside fun. Chill out on the sun loungers while the kids enjoy a splash in the outdoor pool. Fancy an action-packed Haven holiday? There are activities including Archery Coaching, Adventure Golf and 4×4 Off-Roaders.
You can read about Raisie Bays trip to Littlesea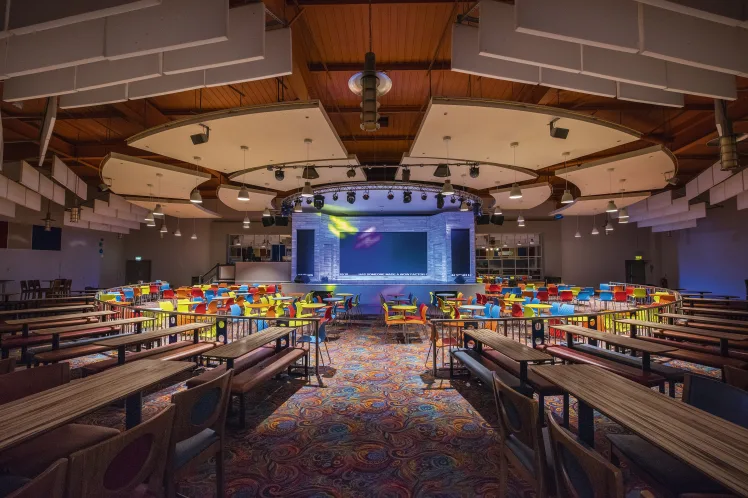 Rockley Park is tucked away in a beautiful area at the mouth of the Rock Lea River. This delightful part of Dorset is just a stone's throw from Poole and its beautiful harbour, making this a real place of maritime magnificence. There's plenty to do on park too. Challenge the family to a game of Crazy Golf followed by lunch at the Harbourside restaurant. There are indoor and outdoor pools and an amazing entertainment line-up day and night to enjoy as well.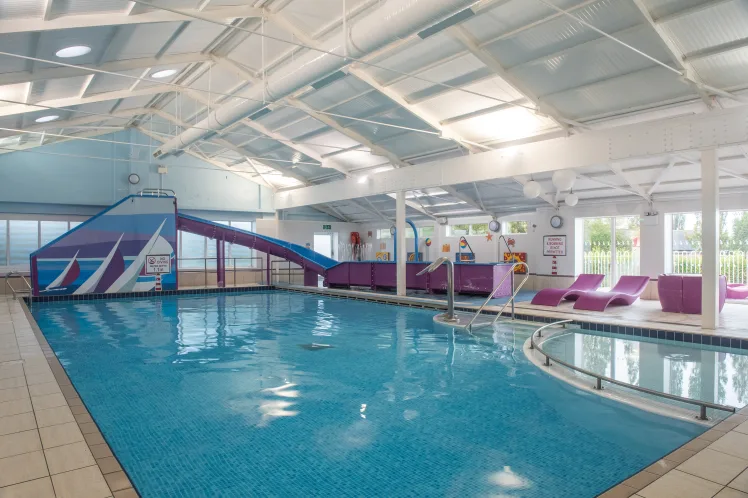 Seaview is surrounded by famous landmarks and a whole host of natural beauty. Lulworth Cove and Durdle Door are just two of the places you can visit when you stay at this peaceful park. The famous sight of Weymouth and its beach isn't far either, and when you're done with exploring, relax in Seaview's pool.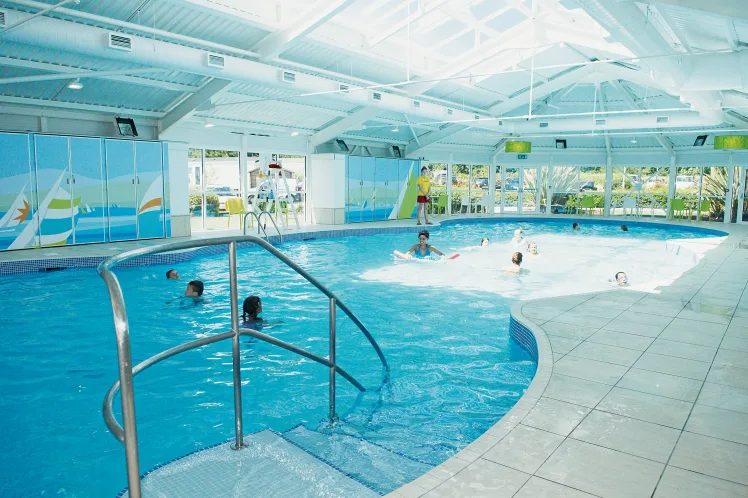 Caravan holidays at Weymouth Bay are everything a traditional seaside staycation should be! With direct access to a pebble and sand beach, you can be relaxing by the sea in minutes. Check out the souvenir shops and beach café here. The two pools, connected by a Lazy River provide fun for both adults and little one's alike – when the sun is out, you can lounge by the pool and enjoy a drink from the bar.
Essex has been welcoming city dwellers to its coastline for decades. Home to household names like Clacton-on-sea, the county is a relatively short drive from London, making an Essex holiday ideal for the quickest of breaks away. With over 350 miles of coastline, it's easy to see why an Essex caravan holiday by the sea opens a world of opportunity.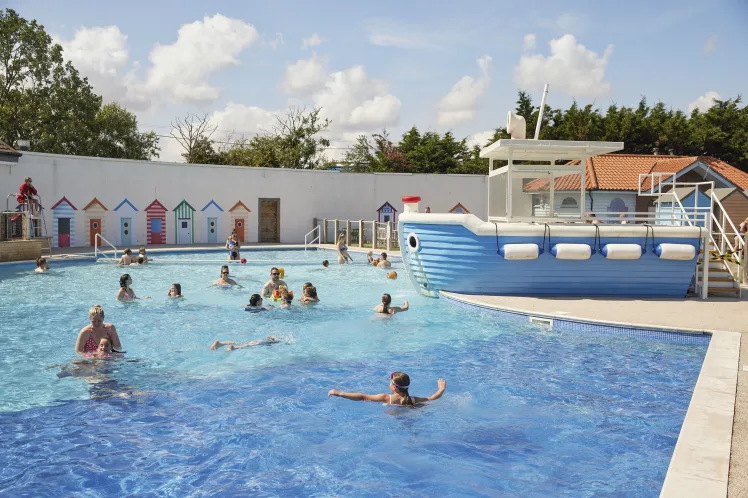 The Orchards is an action-packed Holiday Village with activities such as Archery Coaching and Junior Segway's Stage for the whole family to take on! There's two coarse fishing lakes and a challenging 9-hole golf course to take a swing at too. If you fancy exploring the local area, the maritime town of Brightlingsea is nearby with daily boat trips and a sandy beach.
Kent holidays are an amazing antidote to the hustle and bustle of life in the city. The county is known proudly as the Garden of England, despite its relatively proximity to the capital. It's awash with castles and stately homes, with Hever, Leeds and Dover a trio that you can easily tie in with a Kent caravan holiday.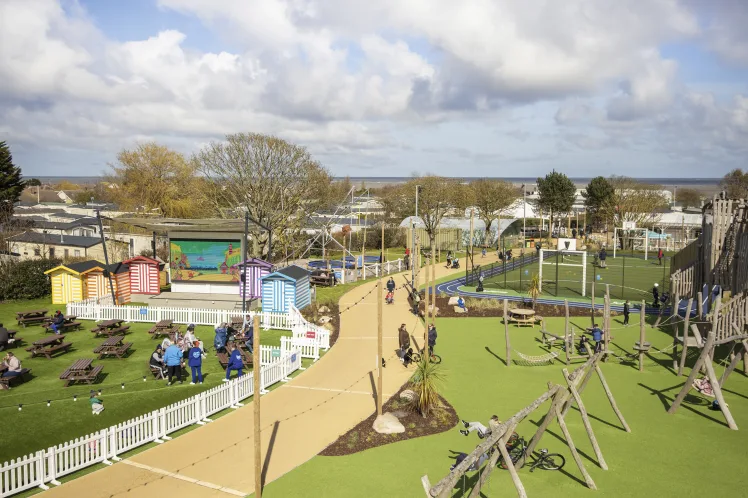 Kent Coast is perfect for those looking for a breath of fresh air and a range of exciting activities by the Great British coast. Just an hour's drive from London, the park provides a base for exploring the natural beauty of the county. With a brand new Adventure Village opening this summer, a fishing lake and two swimming pools.
Lake District holidays are unlike any other in the UK. Home to spectacular mountains, huge hillsides and tranquil lakes, there is even a beach or two on the lush locality's coastline.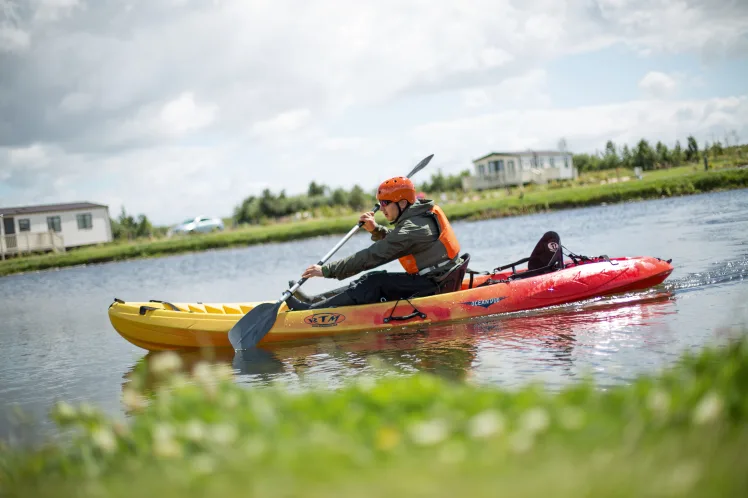 Near the Lake District Lakeland has everything you've come to expect from a quality Haven break. An indoor and outdoor swimming pool, plus their very own water sports centre for kayaking, canoeing, paddle boarding and pedalos. If you decide to spend time away from the park, head for the stunning lakes and peaks of the Lake District National Park
Three parks in Lincolnshire are Cleethorpes Beach, Golden Sands and Skegness are all on hand to welcome you for a staycation experience like no other. All occupy privileged positions along the coast with proximity to peace and direct beach access.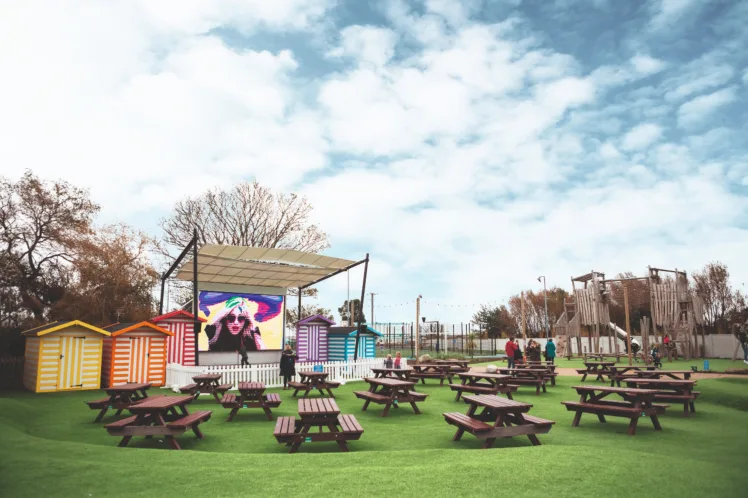 Golden Sands does exactly what it says on the tin. Located on a beautiful stretch of the Lincolnshire coast, its a great place to getaway to. Cool caravans are joined by two swimming pools and family-friendly activities, including a new Adventure Village. It includes amazing high-adrenaline activities, a brand-new outdoor entertainment stage and a pop-up bar serving drinks and ice creams so you can relax while the kids play.
Skegness Holiday Park is the only major holiday park within walking distance of Skegness town, one of the UK's most famous places for a holiday by the sea. Conveniently located close to the centre of the action, Skegness Holiday Park occupies a quiet location to the south of the town's pleasure beach, giving you the best of both worlds.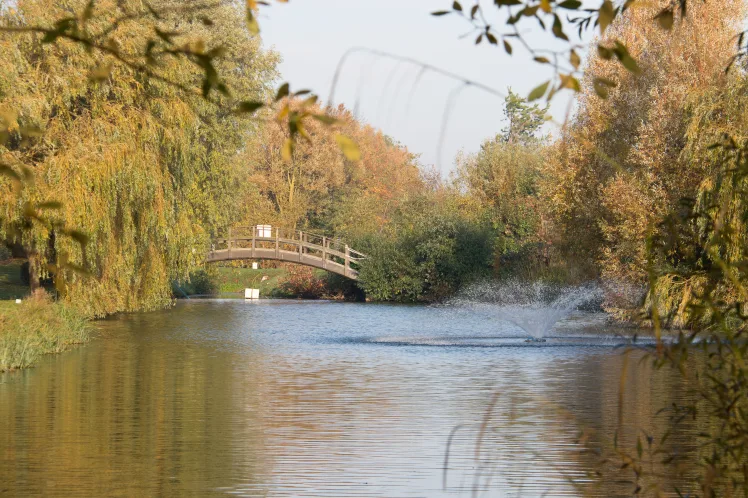 Cleethorpes Beach is the ticket to a terrific time with the loved ones. There are thrills like the brand new action-packed Adventure Village, the smashing outdoor Space Bowl flume, coupled with places to kick back and relax like the lovely lazy river. Play a round or two on the nine-hole golf course with the family.
A Norfolk caravan holiday is a delight at any one of the four parks. Seashore, Caister and Hopton are close to the renowned town of Great Yarmouth, in coastal locations that are just waiting for you to sample the salty sea breeze. Wild Duck is the fourth Norfolk holiday park, notable for its position inland.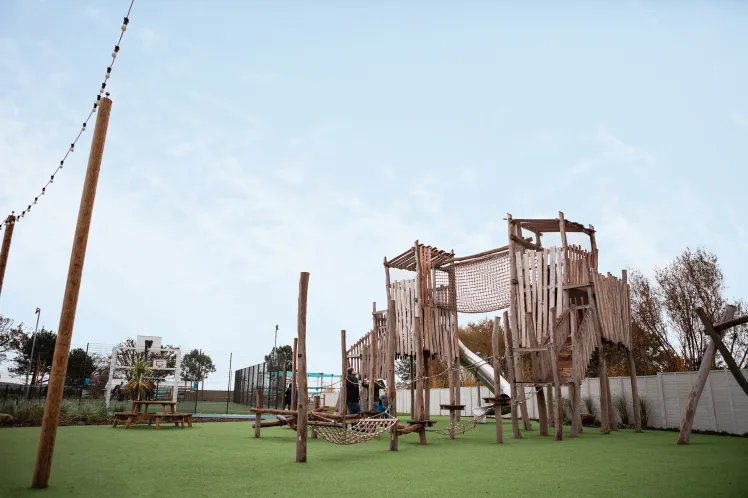 Caister-on-Sea is a household name in the world of caravan holidays, having first opened its doors in 1906. Over 100 years (and quite a few facelifts later!) it's still welcoming families for a lovely break by the sea. It's loved for its direct access to miles of beautiful sandy beach and exclusive Deck Houses perfect for big families. The park has had some fantastic new developments including the new Adventure Village, complete with new activities, play areas and more.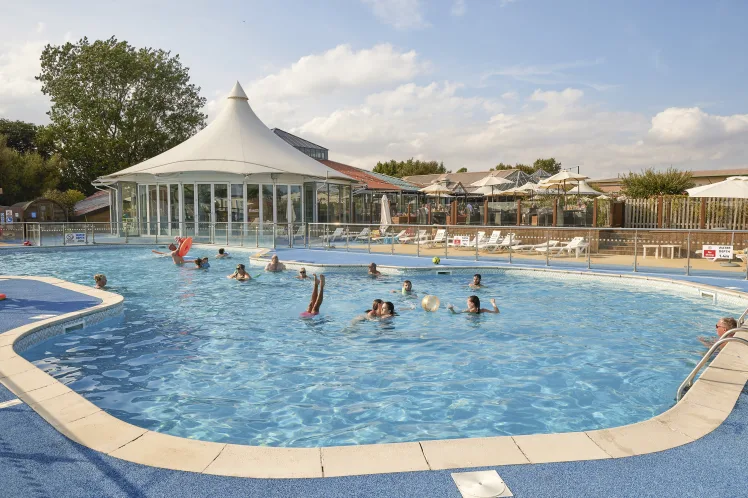 Hopton is a heavenly place to escape to on the Norfolk coast. Direct beach access, a pool with water slides and palm tree fountains plus a family amusement centre makes the park an amazing place to treat the family. There is everything you need for a seaside staycation including a Cook's fish and chips takeaway, a modern entertainment venue, sizeable supermarket and a packed activity schedule.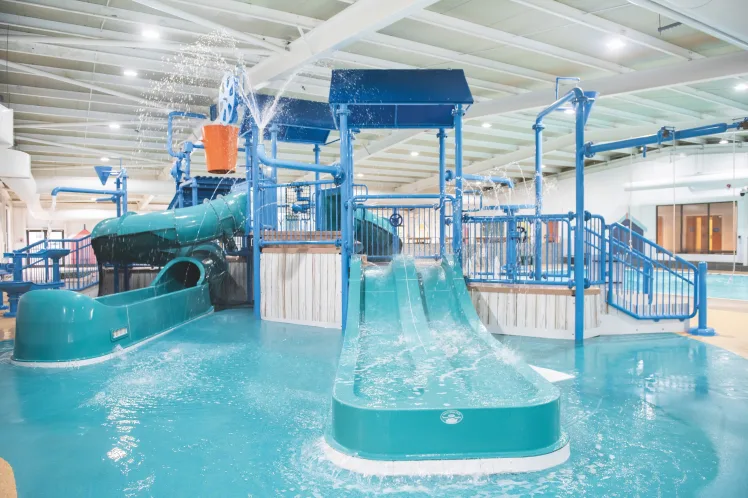 Seashore is a glorious Norfolk gem that's full of everything needed for a great time away. The incredible indoor Shore Water Park is the star of the show here and is an amazing aqua experience for all the family. There are flumes, slides and a SplashZone, making this complex truly stand out from the crowd. Right on Great Yarmouth's beachfront, Seashore is ideally located for a spontaneous beach day, just a short stroll over some sand dunes.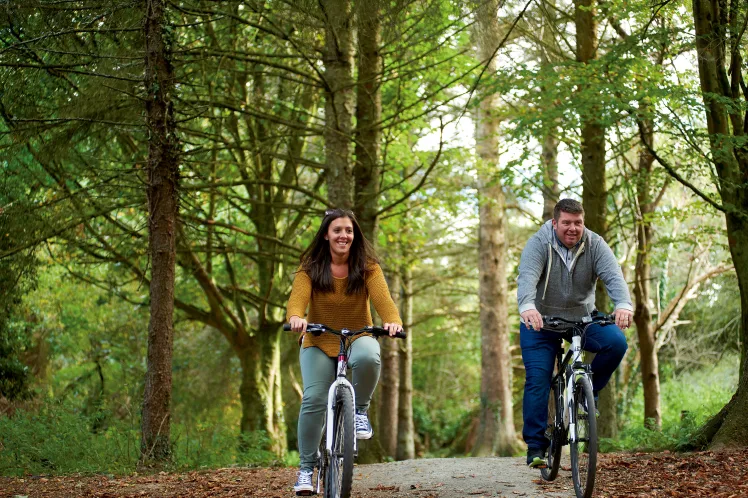 Wild Duck provides something a little special for Haven – it's the only woodland park. It's still packed with all your Haven favourites – like a heated indoor and outdoor pool and a packed activity offering. You may want to hire some of the bikes to make the most of the forest trails and wooded clearings. For a day out, head to Great Yarmouth or discover the magnificent Norfolk Broads.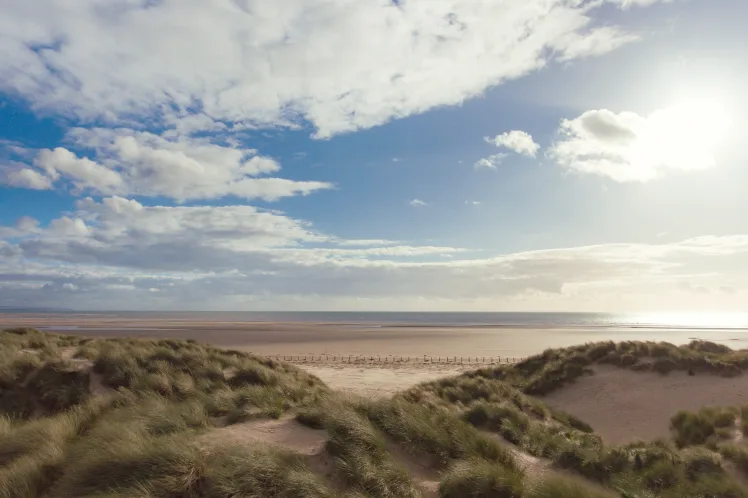 Greenacres is enjoyed by people young and old, big and little, they love the pool and the beautiful Blue Flag beach right alongside the park. The park also plays home to a modern events arena, so get ready to be spellbound by magical, cosy corners one evening and huge productions the next. If you love nature, you'll enjoy exploring the nature reserve in the sand dunes and of course, Snowdonia National Park is just around the corner.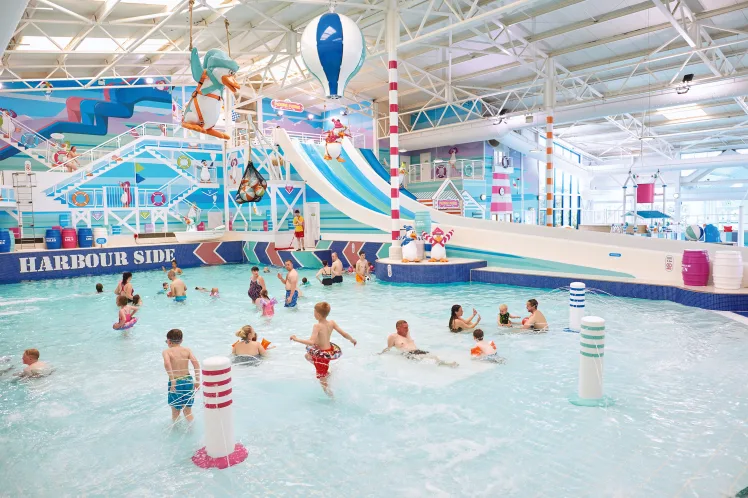 Hafan y Môr Holiday Park is one of Haven's biggest – and every inch is filled with family fun. Work your way around all the activities in the Dragon Lakes Adventure Village or hit the newly refurbished pool filled with a four lane slide, water features and flumes.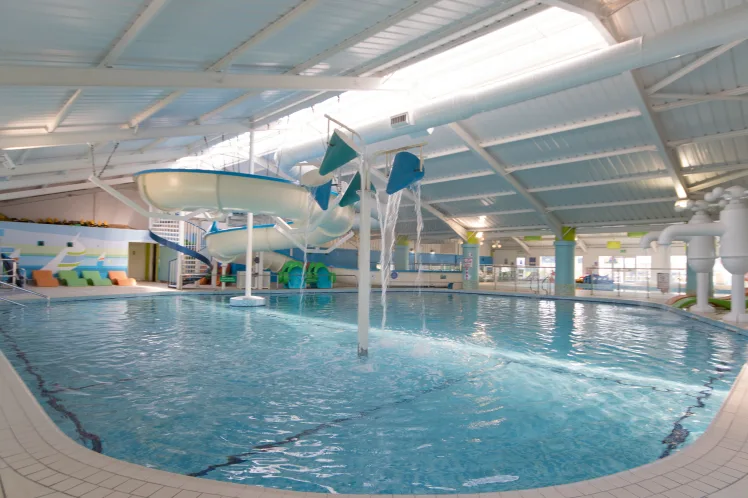 Presthaven is crammed with fun, thrills and fresh air, ready to fill all your days. The heated indoor pool and outdoor Lazy River will keep any water baby happy. The daring can tackle the Aerial Adventure assault course, bounce around on the Bungee Trampolines or take a crack at the climbing wall.
The two Northumberland holiday parks welcome guests with open arms. Berwick sits by the sea on the English-Scottish border and Haggerston Castle is home to the remnants of the structure itself.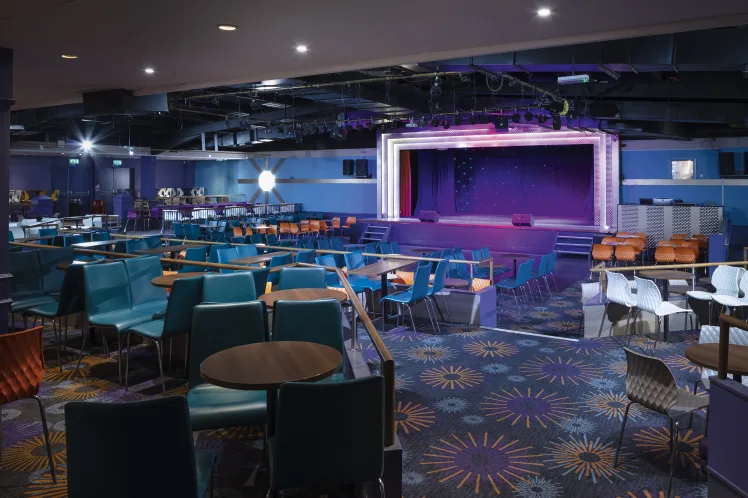 Caravan holidays at Berwick are full of your Haven favourites: your own cosy caravan, fantastic activities and shows, plus indoor and outdoor heated pools. The stunning English countryside is what makes this park special. With rugged coastal walks and breathtaking clifftop views of Northumberland.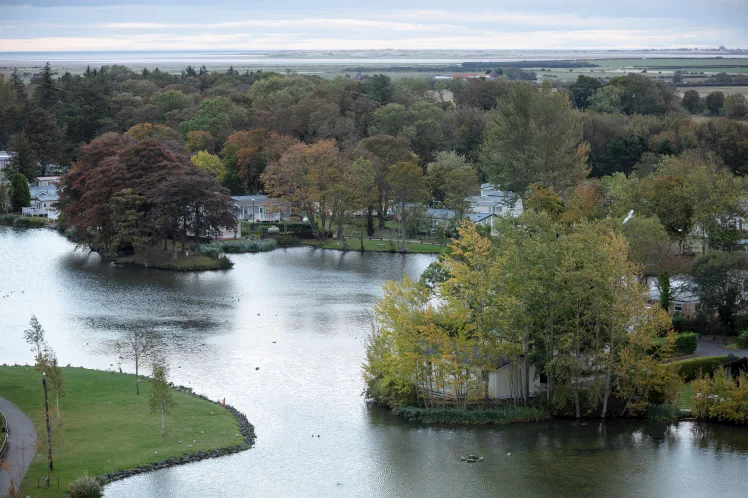 Haggerston Castle Holiday Park has its own castle with a rooftop bar. This park is the perfect place for all the family, with the Oodles amusement centre perfect for little ones. Plus, parents and grandparents will enjoy strolling around the lakes and soaking in the heated pool.
The two Scottish holiday parks cover both sides of the country. Craig Tara is located just outside Ayr in the west. Seton Sands is located in the East, just a stone's throw from Edinburgh by car.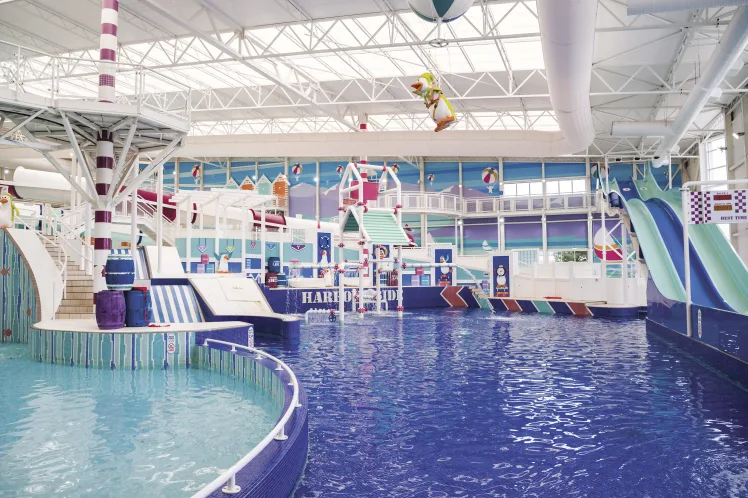 Craig Tara is perfect for toddlers, babies and adventure seekers alike. The Splashaway Bay multi-level water complex and all-weather Airspace sports hall will leave you feeling exhilarated.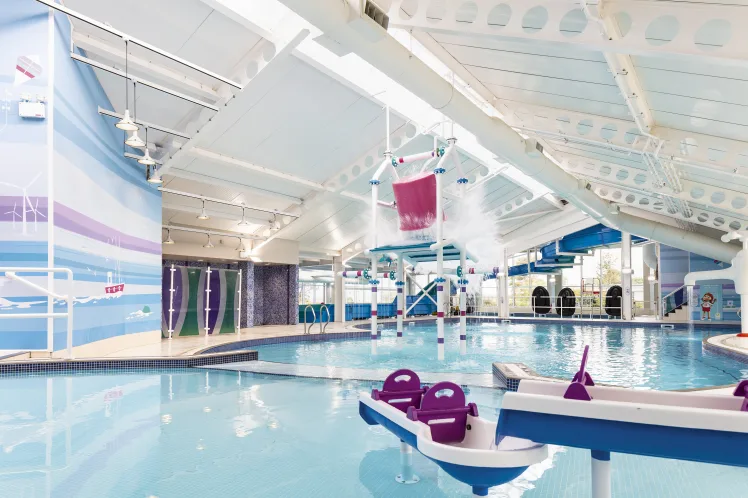 Seton Sands is on the east coast of Scotland and may well be one of the prettiest parks. With glorious views over the Firth of Forth, crossed by the seriously impressive Forth Railway Bridge (a UNESCO World Heritage Site). Super close to the beach, with acres of soft sand on hand.
Somerset has two haven sites, Burnham-on-Sea shares its seafront with the town of the same name and is home to the world's shortest pier. Doniford Bay sits amongst stunning surroundings on the county's north coast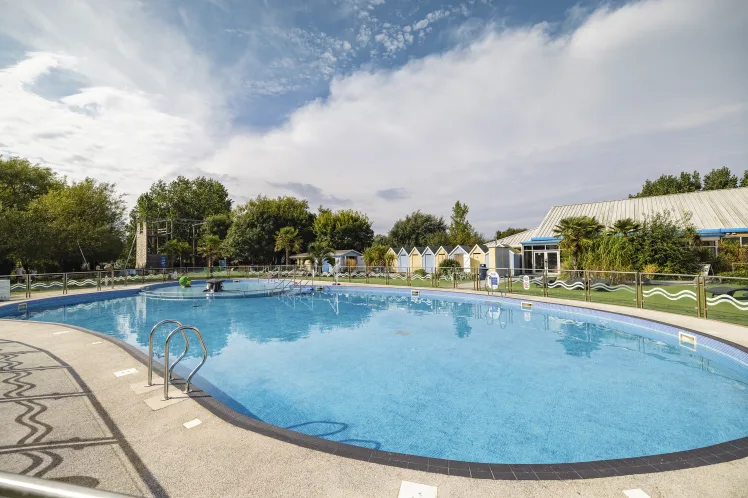 Burnham-on-Sea has two panoramic lakes. You can spend an afternoon fishing or hire a pedalo to do some boating! The indoor heated pool has a water flume, and the outdoor pool is perfect on warm summer days. You can hire a kart to explore the park, before enjoying a tasty meal in the Mash and Barrel or a takeaway pizza from Papa John's.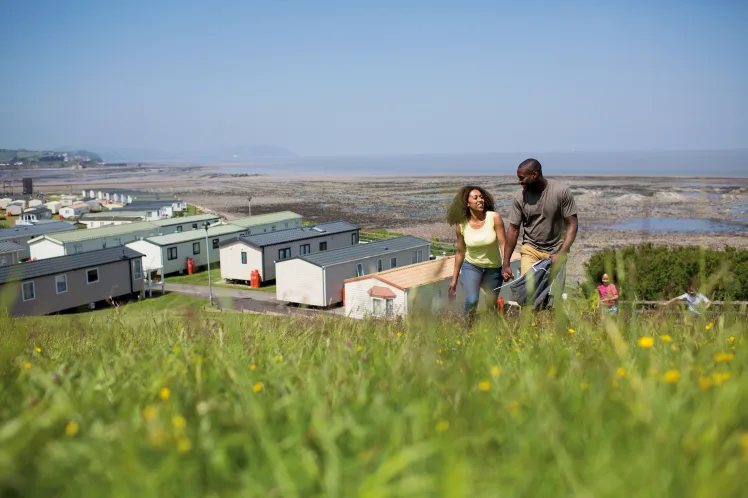 Doniford Bay is right on the stunning Somerset coast with beauty at every corner. There's heated pools with awesome water slides, restaurants and family entertainment venues, plus a whole host of activities to get involved with, and lots of interesting places to visit if you fancy a day off the park.
The four South Wales holiday parks each provide their own warm welcome. Kiln Park, Lydstep and Penally Court centred around Tenby, with Quay West on the Irish Sea coast.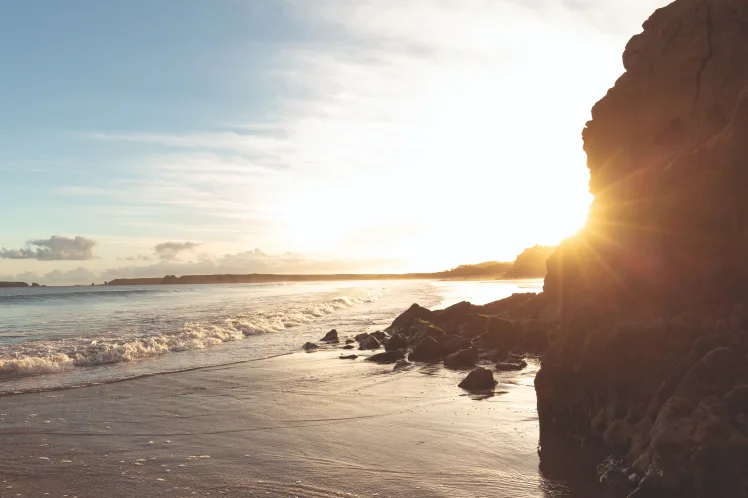 Kiln Park is packed with fun from water slides in the indoor and outdoor pools, plus a Crazy Golf course, ten-pin bowling lane and tennis court. Finish off your days with dinner in the Harbwr Lights restaurant and a show in the Live Lounge.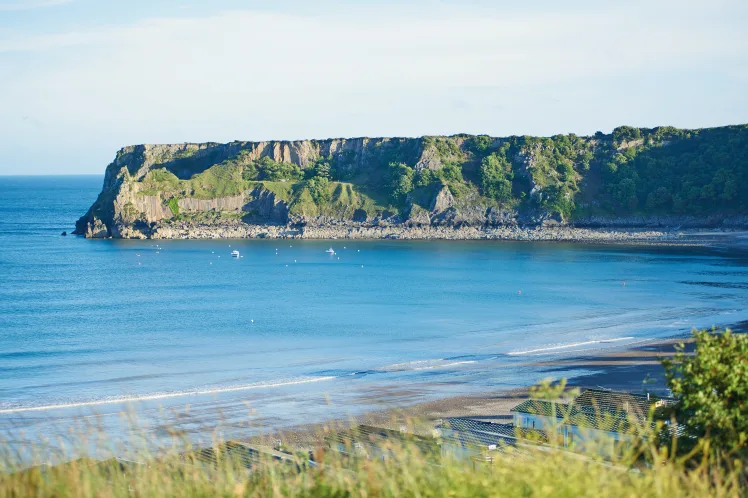 Lydstep Beach is the perfect escape from the hustle and bustle. The park has peace and tranquility in abundance, situated on its own beautiful bay and sitting on a premier part of Pembrokeshire's coast.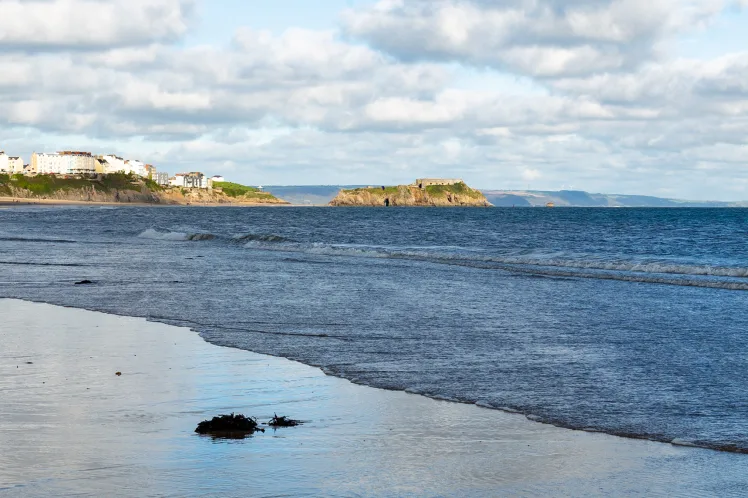 Penally Court is small, secluded and peaceful – just right for a relaxing holiday. You can enjoy quiet caravan holidays at Penally Court and fill them with some traditional Haven fun at their sister park, Kiln Park which is less than a mile away – there is a free shuttle between the parks.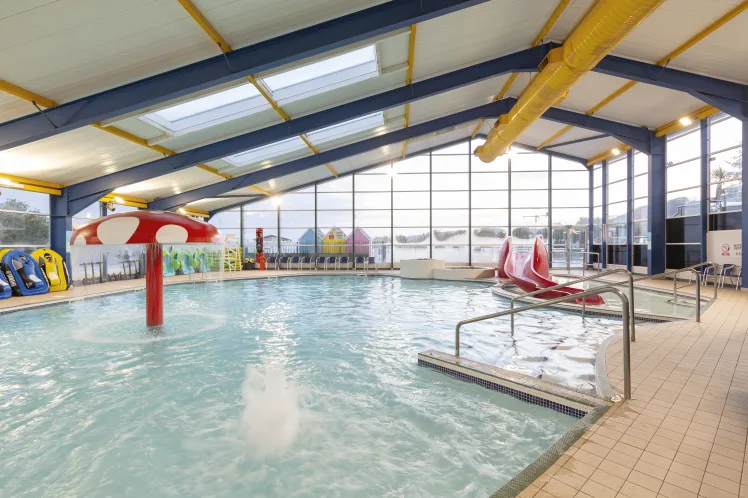 Quay West Holiday Park has firm favourites like Crazy Golf and splashing about in the heated swimming pools or you can brave the Aerial Adventure and Bungee Trampolines. You'll also find a magical woodland walk down to the beach where you may spot wild dolphins if you're lucky.
The two Sussex holiday parks are in some of the county's loveliest spaces. Church Farm is a short distance from West Wittering beach. Combe Haven is close to historic Hastings.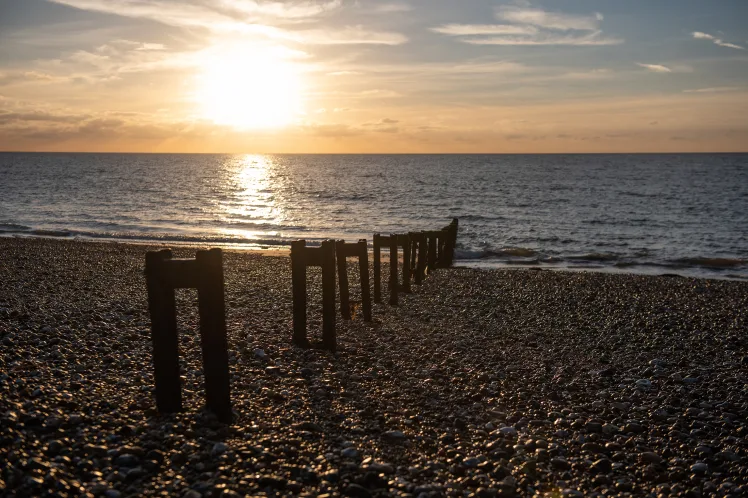 Church Farm Holiday Village is a great place for a lazy holiday away from the hustle and bustle. It's just down the road from Bognor Regis. Explore the lagoon and spot wildlife on a walk down to the shingle beach.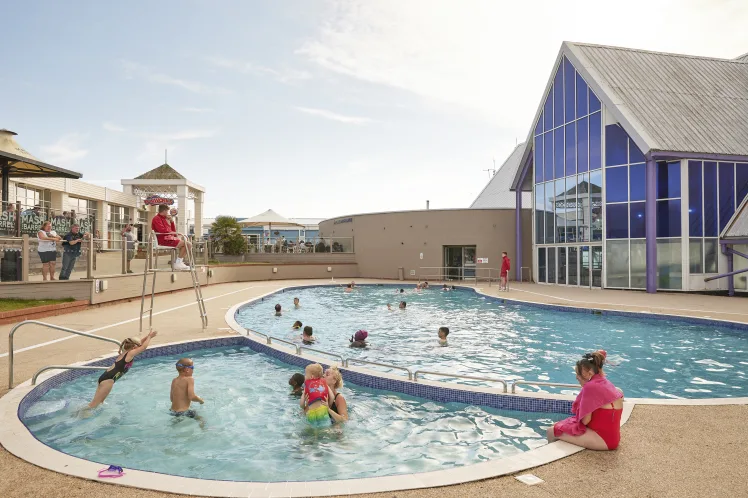 Combe Haven has Rory's Adventure Park, which is a great outdoor play area and the indoor Airspace is perfect for sports and games on a rainy day! Water babies big and small will love flying down the Space Bowl flume and splashing about in the pools. If you fancy a day off the park, Hastings Pier isn't too far away.
The four Yorkshire holiday parks are close to some of the finest beaches in the UK. Blue Dolphin, Primrose Valley, Reighton Sands and Thornwick Bay welcome everyone with opens arms to make memories that will last a lifetime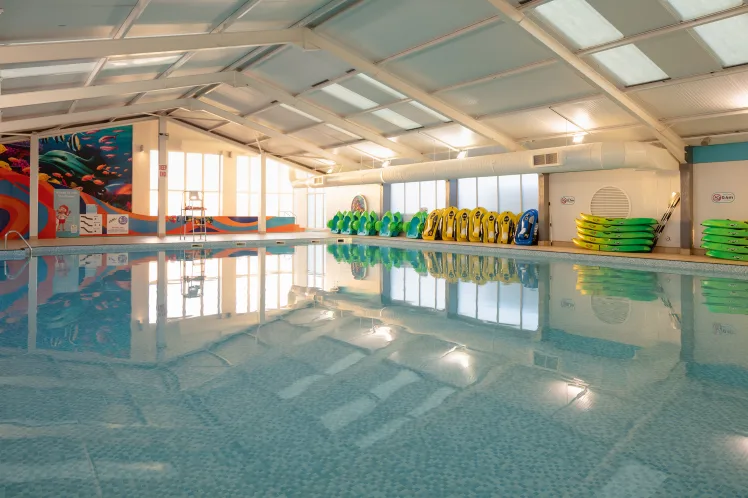 Blue Dolphin Holiday Park offers a heated indoor and outdoor pools with multi-lane water slide. Rain won't stop as you can use the indoor SportsDrome with a Climbing Wall and a Roller Disco to enjoy. There's no end to the fun you can have on this lovely stretch of the Yorkshire coast.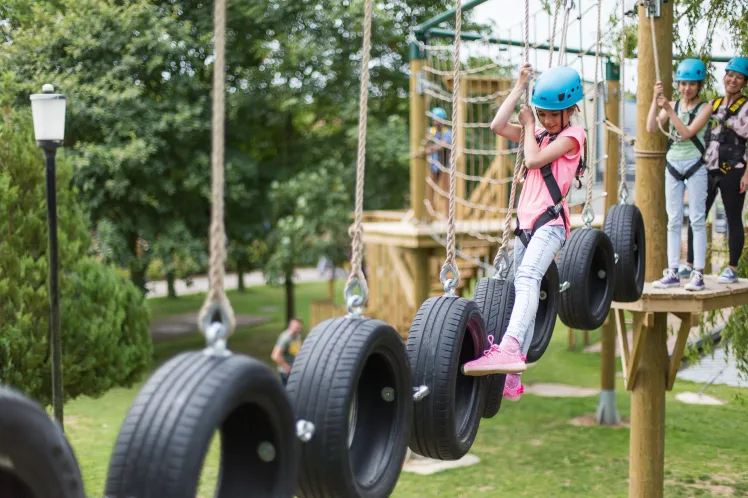 Primrose Valley Holiday Park is one of the biggest Haven Parks, both kids and grown-ups will love the indoor swimming pool, packed with splashing features including a multi-lane water slide. If you prefer to take it outdoors there's the heated pool and direct access to a sandy beach.
Reighton Sands Holiday Park has so much on offer, you won't know where to start! There's something different for every day, like Archery Coaching, Junior Segways or diving into the swimming pool, or you can float your way along the Lazy River or stroll through the nature trail.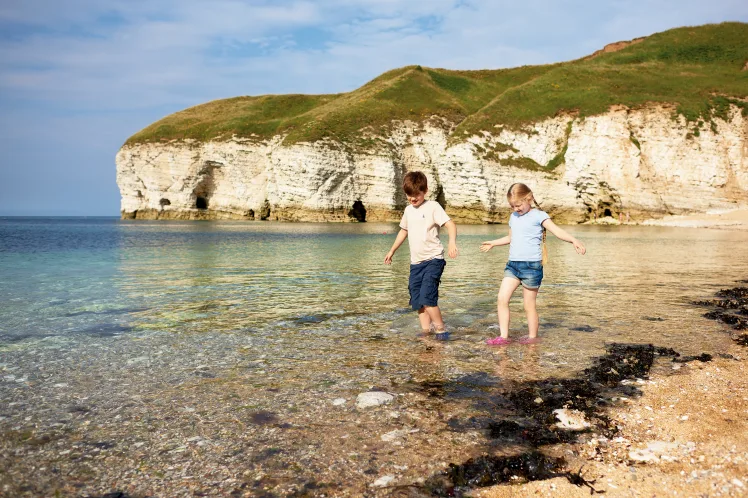 Thornwick Bay Holiday Village has all the ingredients needed for a great stay by the sea. You can do as little or as much as you like on this pretty part of the Yorkshire coast. There's a sand and pebble beach nearby, perfect for rock pooling and paddling, and beautiful clifftop walks around the headland
Looking for a different type of holiday, check out Center Parcs