Who doesn't love a road trip with their family during the summer vacations? Everyone, right? Though, here's a disclaimer. Even though summer travelling sounds fun and stress-relieving, it can become a humid nightmare if you don't head out well-prepared. Temperatures in Australia can be volatile, and you certainly don't want to be stranded with no internet connection and no sight of mechanics after your car broke down unexpectedly.
Things can take a deeper dive when fussy children start whining in the back because they feel uncomfortable in those hard car seats. Uh, that's just the recipe of disaster no one prefers. So, how to plan your summer road trip with the family to ensure comfort, safety, and practicality? Here's a quick session listing six things to pack to assist you with your mission.
Choose The Right Car
One of the most common concerns of families is what car they should take for a road trip. Ideally, you must consider several factors- including optimal mileage, spaciousness for the luggage, and the latest features to help with long rides. If you've got toddlers, you must check if the car accommodates child seats and has protective alarms like backup cameras, collision warnings, and blind-spot detections.
In addition, you generally want to get a car that has ultra-comfortable seats to avoid taking frequent breaks and stretching out your hunched or tensed backs. SUVs like Mazda CX, Kia Sorento, and Renault Koleos are great choices because they're roomier, cosier, and ideal for family trips.
Prepare The Car For The Road Trip
It doesn't matter if you're buying or renting a car for your family road trip. You must always assess if it's well-prepared for the long journey or not, especially during extreme summers and winters. No one prefers having an overheated engine because of loose plugging or engine issues you didn't detect before.
You can either evaluate the car condition yourself or take it to your nearby mechanic for an inspection. Things to check as you prepare your car for a relaxing summer trip include tire and gear check-up, getting the oil changed, and scheduling A/C maintenance. As further safety precautions, you must also observe the durability of belts and replace wiper blades if they're not working as smoothly as they should.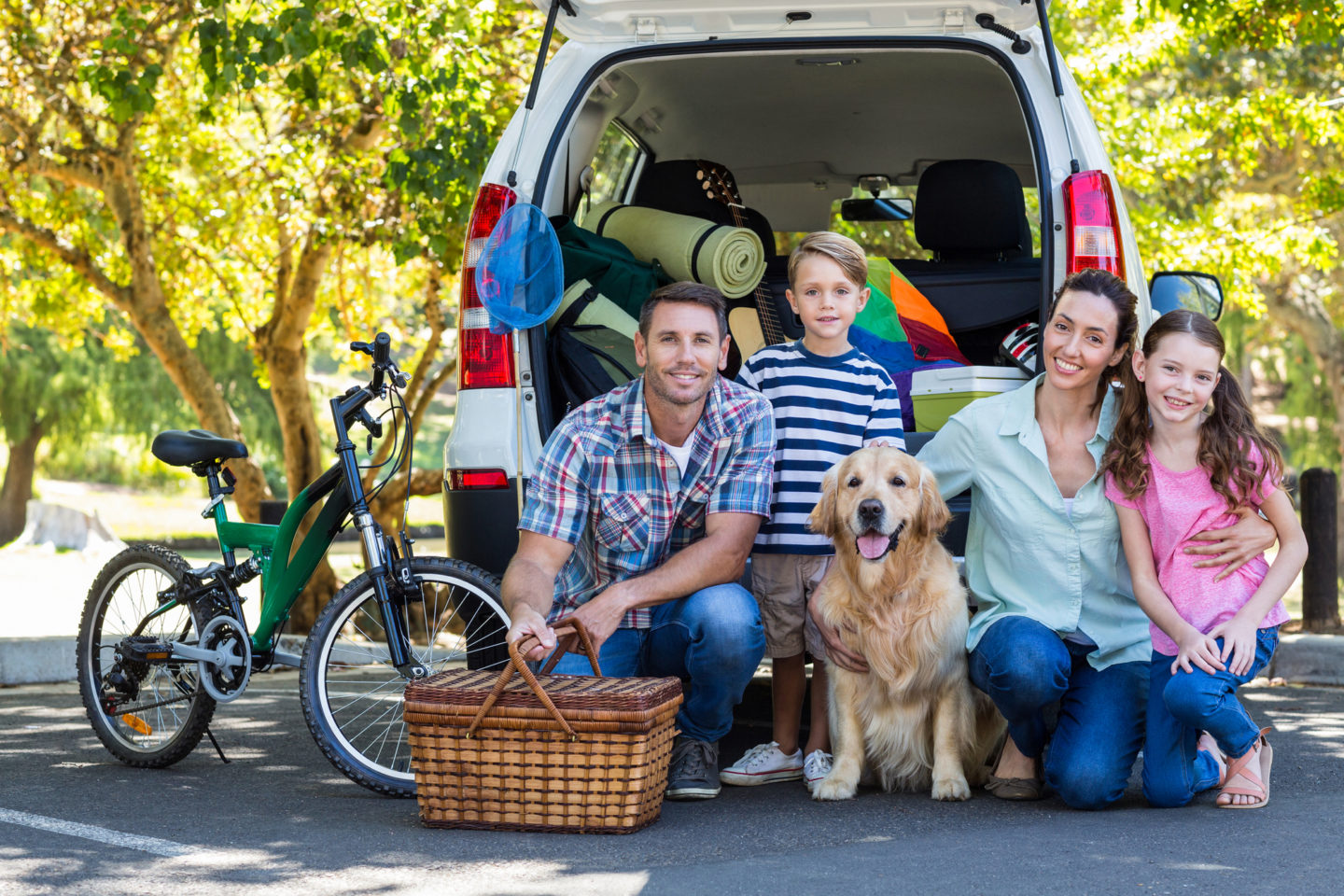 Take Activities To Keep Children Entertained
Road trips can be therapeutic for adults but tiresome and boring for children. You want them to enjoy every second of the journey and keep them distracted, lest they get grumpy!
The best way to keep children entertained is by packing road trip-friendly activities like reading and colouring books. You can also pack audiobooks, DVDs, portable DVD players, or card games like travel bingo.
Make Plans Beforehand
Unplanned trips sound spontaneous and appealing for a family of teens and adults. However, they may not be your cup of tea when you've got infants and middle-school-aged children. Imagine being lost and not finding any restrooms nearby for a diaper change or not locating any convenience store to get some snacks for the hungry children. Even worse, not finding an adequate motel for overnight stays that can fit your family.
Therefore, regardless of how intriguing surprises seem, it's good to do your research, make a list of activities you want to do, plan your restroom and food stops, and place bookings accordingly. That will do wonders, trust us!
Pack Navigation Systems
While packing your clothes and toiletries, you must also include must-haves like maps, GPS devices, compass, wireless and portable internet devices, and power banks for smart gadgets. They come in handy, especially if your car doesn't have GPS and you need directions to reach your destination.
Don't Forget The Emergency Kits
Regardless of how small or long your road trip is, you should always keep an emergency kit in your car- at all times. An optimal emergency kit for a family road trip can include cough or allergy syrups, paracetamols, band-aids, jumper cables, flashlights, a spare tire, and a tripod jack.
Final Thoughts
Hopefully, you made some pointers and got inspiration from the six checklist essentials for a summer family road trip. Be sure to incorporate them into your planning and experience a fantastic and memorable journey as you bond deeper with your loved ones.