Now is the perfect time to be playing family games! This Disney Trivia Family Game will really show you who knows all their Disney facts! The best part? It's great for all ages to join in on the fun.
If you're looking for something fun and simple for family game night, you're not going to want to miss out on this printable game!
Don't forget to check out our Top 10 Games to Take on a Family Camping Trip  or maybe these great themed quizzes that include a fantastic Disney quiz as well!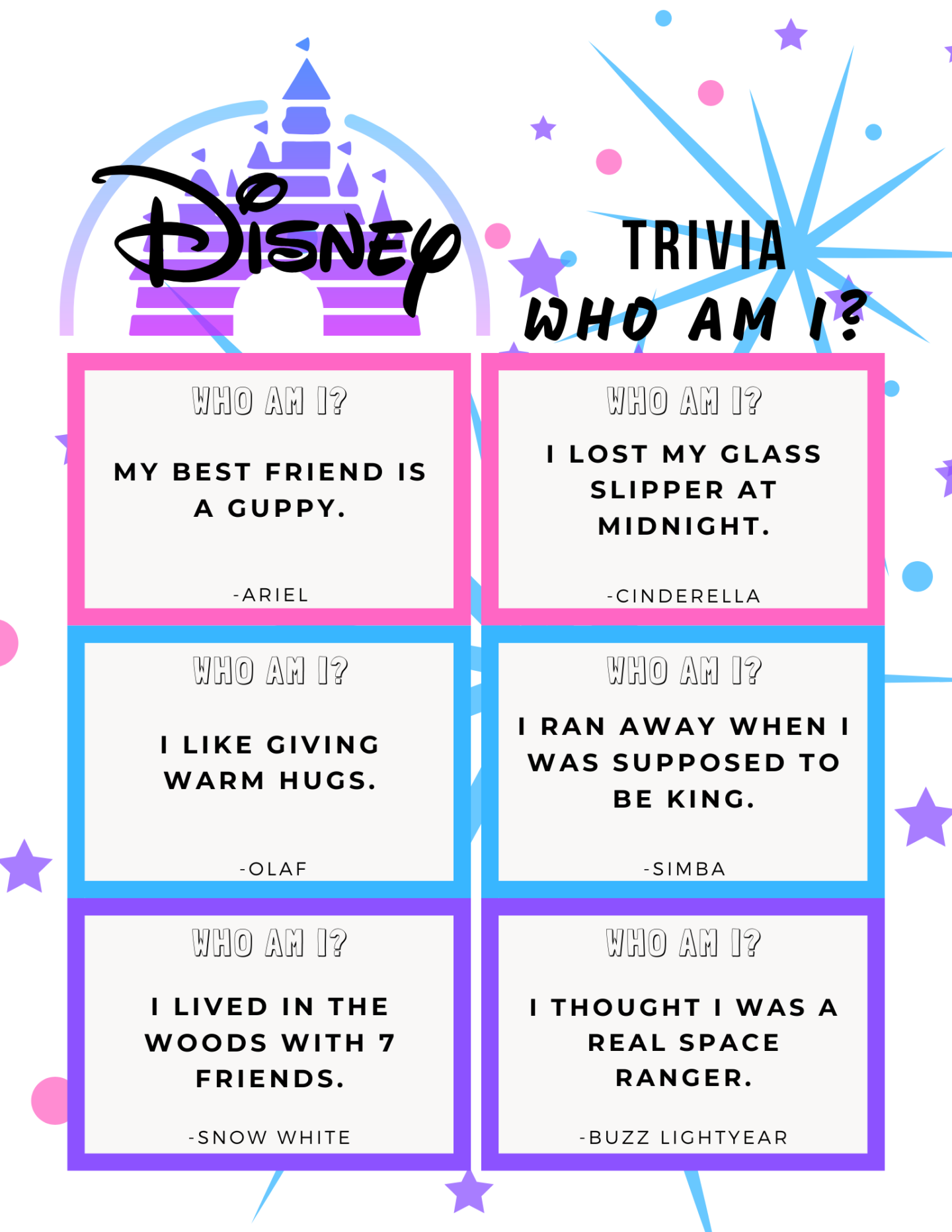 Disney Who Am I Trivia Game
It's no secret that everyone loves Disney…and what's not to love? All the characters, the fun animations, the cute and adorable jokes, and lines…everything about Disney will just have you snuggling up on the couch watching show after show.
And when it comes to showcasing your love of Disney, a good trivia game is always a great idea. The best part of this Disney trivia is that the questions are asked in a way that makes them great for all ages to play.
Just print off the printable found below and get ready to have so much fun!
What kind of questions are part of this Disney Who Am I Trivia game?
Don't worry, they're not overly complicated. You'll find questions that most will know. These include:
Who am I? I thought I was a real space ranger.
Who am I? I lost my glass slipper at midnight.
Who am I? I was the original Disney character.
And so many more! There are a ton of questions that are from some of the most popular Disney movies out there.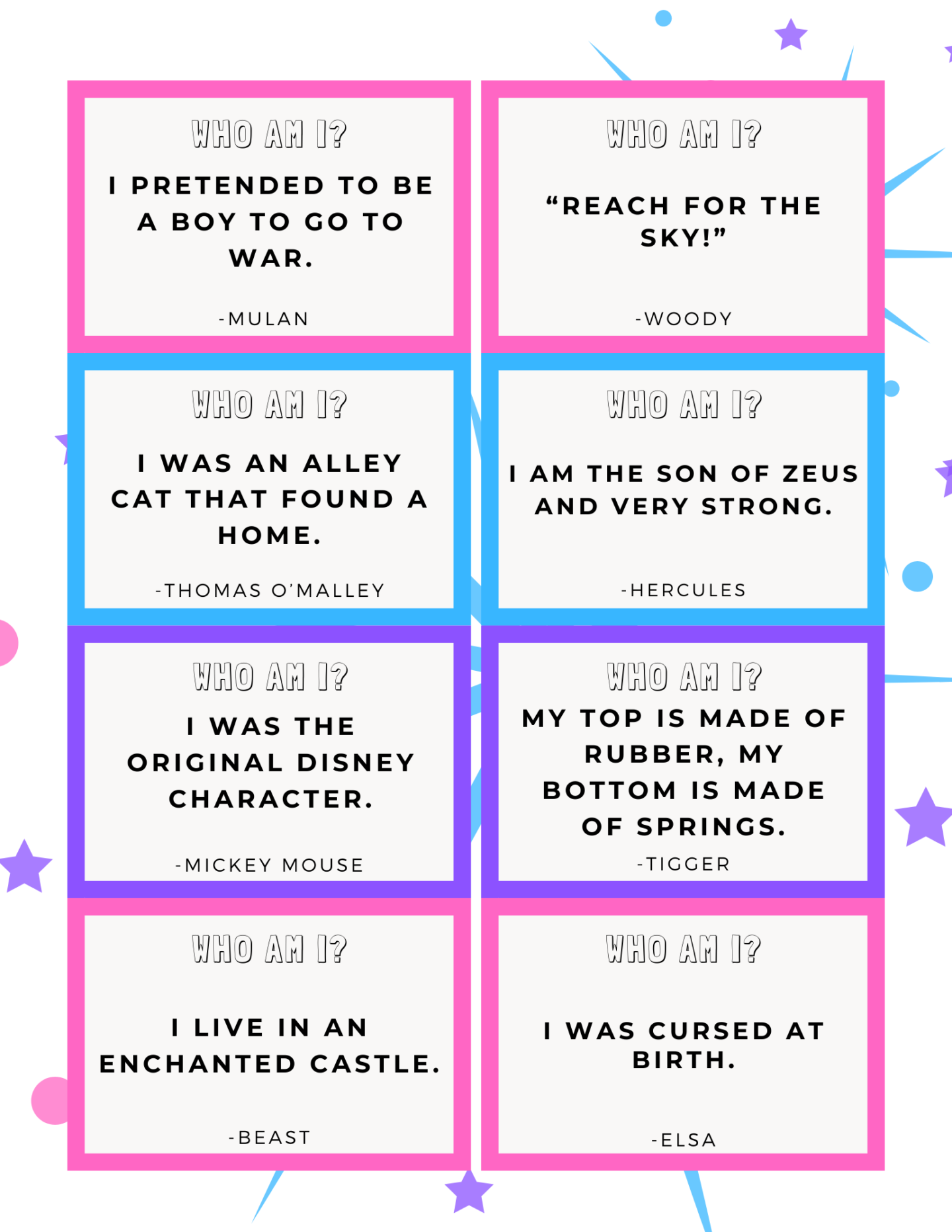 Fun Ideas to Play Disney Trivia
Just like all games, there needs to be some sort of prizes awarded to the winners, right? Have fun thinking of ways to play this simple game.
Here are some ideas for various ways to play this trivia game:
Split up into family teams and challenge one another
Make each question worth so many points and then tally at the end for the winner
Choose a fun prize or treat (like these Anna Minnie Mouse Cupcakes!) that the winning person or team gets to enjoy
And those are just a few ideas! You can think of so many other fun ways to play this trivia game!
Dont' forget to grab your free printable below!
Then why not watch some of those listed, check out this list of 100+ Disney films on Disney+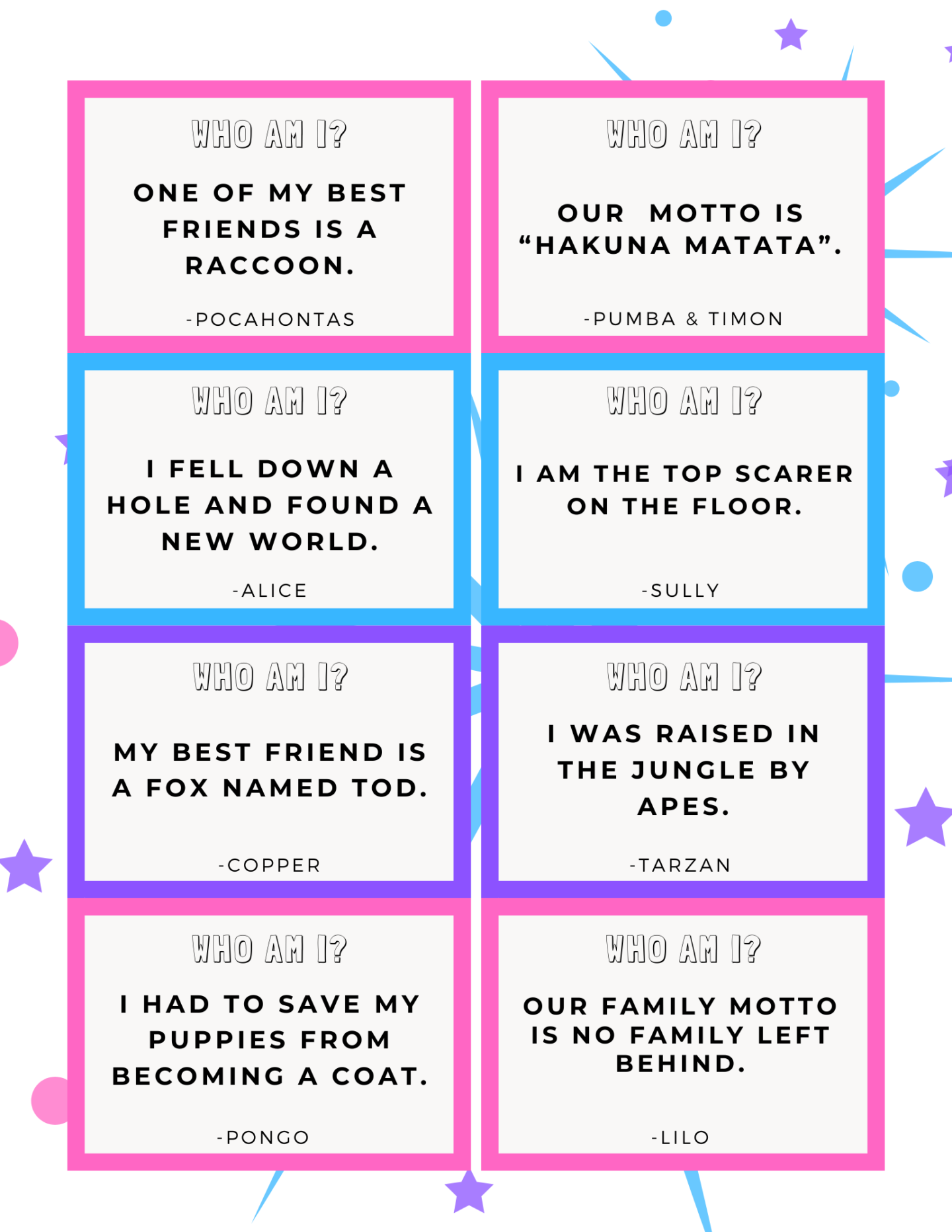 Have so much fun playing this family-friendly game!
Like this game idea? You don't want to miss these posts: