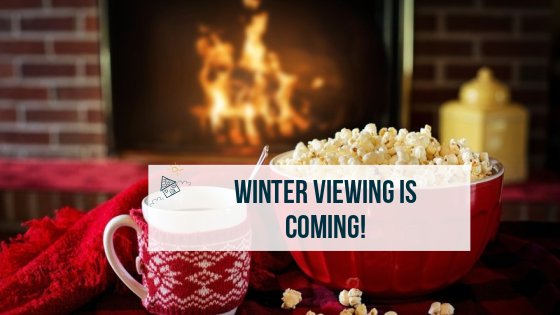 Winter Viewing is Coming!
We love the outdoors, and love nothing better than a walk down the beach or in the woods, but as the nights draw in and the temperature starts to drop, we find ourselves spending cosy evenings in, watching TV together, usually with snuggly blankets and lots of popcorn and a film courtesy of Netflix or Amazon , with such busy schedules we tend not to watch much live TV and usually resort to streaming or recording for later!
One of the signs that it is getting nearer to the festive season (is it too early to say Christmas!) is the return to our screens of X Factor, I am not a huge fan, but I will grab a quick five minutes if its on, the children used to be huge fans, but that has since grown less, but it does always signal that winter's on its way, and you obviously need a decent screen to watch it on, I am loving the Panasonic HDR 4K TV which looks perfect to watch all of our winter viewing.
For Asa and I, we are looking forward to the Return of The Walking Dead, we didn't watch it from the beginning, but had seen so many people talking about it, we did a month long mega watchathon and have been hooked ever since, which surprised me as I'm not really a zombie kind of girl!
Neva is counting down the down days until Supergirl returns to our screens, she has only been going on about it for the last few months!
I am looking forward to the second part of Vikings in November, along with Man In The High Castle.
Are there any TV shows you are looking forward to the return of ?
This is a collaborative post