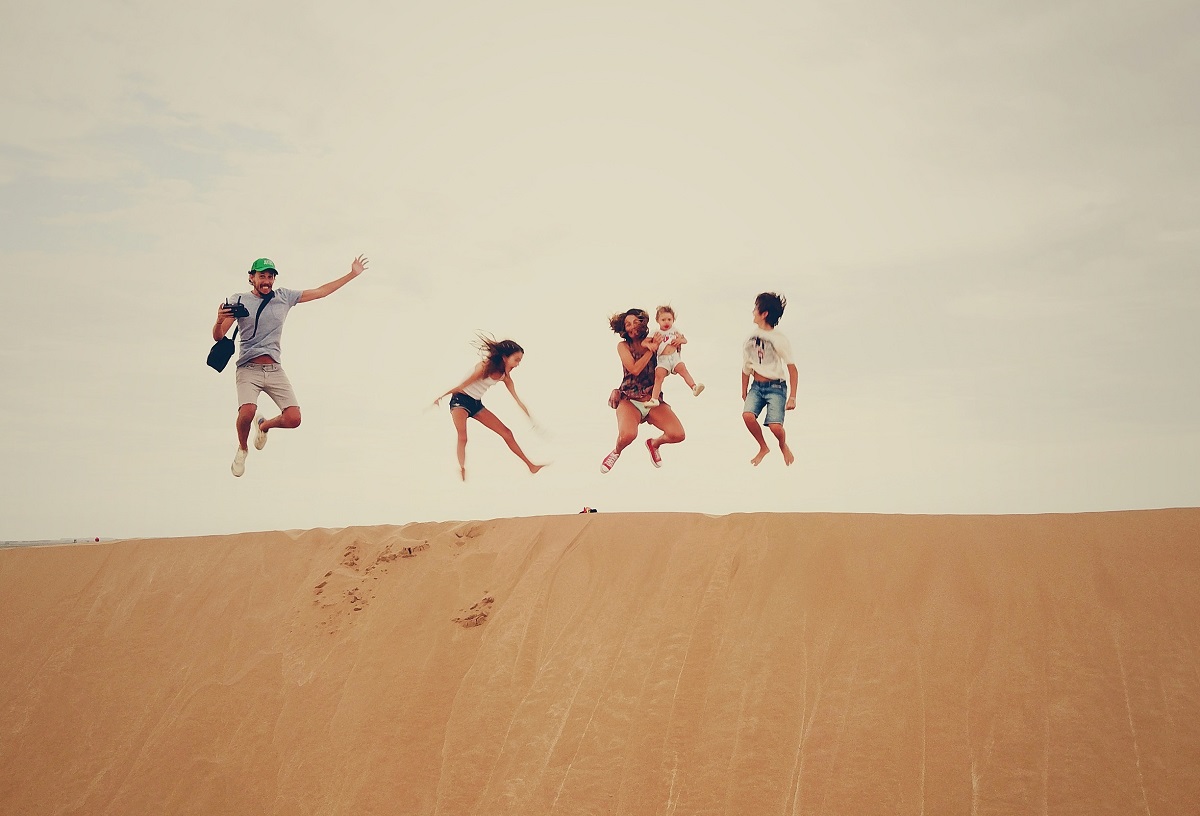 Top 5 Family Holiday Destinations in Australia
In a country so full of opportunities to explore, it's impossible not to find the perfect adventure to suit your family. From excellent surf spots and sandy beaches to the dazzling vastness of scenery, Australia's sunny, blue skies are a joy for anyone to see. Are you looking for the perfect spot for your family to visit? If you're heading to the Down Under, here are some of the places that are bound to be a great choice if you're looking for a well-rounded, entertaining experience.
Darwin
As one of the hottest cities in Australia, you'll be thankful that it's so full of beaches and swimming spots where you can take a cooling dip. It's a great choice for a family trip because not only is the weather absolutely great, but it's also full of national parks. Litchfield National Park and Kakadu National Park are particularly fun for families with small children. In Litchfield, you can splash around under the waterfalls and enjoy the beauty of that untamed nature, and in Kakadu, you can take your children to see rock-art made by indigenous people in one of the galleries and show them plenty of funny-looking wildlife to thrill them. Nitmiluk National Park is another place that's great to visit, especially if you want to try kayaking and hunting for seashells. Another entertaining idea is the Crocosaurus Cove — situated in Darwin's downtown area, it's a set of huge aquariums and pools with some of the biggest crocodiles in captivity that you can see. You'll get to take pictures in front of the aquarium, and your kids are bound to love it.
Sydney
Sydney is big, it's fast, and it's incredibly full of diversity, so anyone can find things to enjoy. Since there's quite a lot to cover you might want to have a car to get you around instead of relying on public transport. It's a good idea to rent from places such as Avis Car Hire if you want a fuss-free transportation option that will give you the freedom to organise your time however you want while you visit your favourite places. Head over to the Bondi Beach if you want to learn how to surf (particularly fun if you have a teenager), or go to Taronga Zoo if you have small kids with you and want to see a lot of nice animals. Checking out the Sydney Opera House is a definite must, and since you'll already be there on the Sydney Bridge, you can visit one of the numerous restaurants and have a great lunch. There's also the National Maritime Museum, ferry trips to the Cockatoo Islands, and the Sydney Sea Life Aquarium.
Canberra
The capital of Australia might not be as vast and bustling as Sydney, but it's actually a great choice for family trips. From Australian War Memorial to National Arboretum Playground, there are many entertainment options and the whole city is full of picnic spots, parks, playgrounds, and cinemas to enjoy. You can also drop by the National Science and Technology Centre also known as Questacon, which should be fun if your kid is a science wiz and wants to see some cool stuff.
Melbourne
Situated in Victoria, Melbourne is a fascinating city that is often called the culture capital of Australia. If you're travelling with teens or simply want to teach your kids more about art, this is a pretty great destination because you'll not only get to see plenty of museums and art galleries, but you can also catch a musical in one of the numerous theatres. Visiting the Royal Botanic Gardens is a must if you want some peaceful beauty, and if your family is into sports you can find plenty of places to play cricket and tennis to your heart's content. Another recommendation is The Australian Centre for the Moving Image, which is the national museum of film, digital culture, and art.
Kangaroo Island
If your kids know one thing about Australia, it's probably the fact that it's the land where kangaroos live. Well, here they might actually get the chance to see them. Wildlife is diverse here, and you can see koalas, kangaroos, echidnas, and other animals in one of the national parks. Visit the Hanson Bay Wildlife Sanctuary or take a long hike across the gorgeous landscapes that stretch along the beach. This is a great choice for families who wish to reconnect with nature and get the taste of the wild.
Whichever one of these you pick, you'll have a great time. Australia is a fun, interesting country that families will love exploring, so pick a destination that calls your name and enjoy your vacation!
Zara Lewis is a regular contributor at ripped.me, a traveller and a mother to two. Originally from Chicago, she found her place in the sun in Perth, Australia. Passionate about creating a better world for the generations to come, she enjoys sharing her knowledge and experience with others.