Things To Do In Lincolnshire
Today, I would like to introduce you to Suzy, who blogs at Our Bucket List Lives and she is here to tell you why you need to visit Lincolnshire, we have been on holiday there once so far and really enjoyed it, so we will definitely be going back soon.
We moved back to the UK a few days before Christmas 2014 after 14 years in France. Jamie was just 17 months old and hadn't long been walking. It was such a big change for myself and my husband but one we knew we had to make. I am eternally thankful for that decision as we got to spend lots of precious time with my Dad before he died of cancer last October.
We could have lived just about anywhere in the UK as we both work from home. So why did we choose Lincolnshire? Well mostly because that's where my parents had moved to not too long before us. I'd never even heard of where they were moving to and the only place I'd ever been in Lincolnshire was Skegness as a child on daytrips from Derby.
I have to say that we love it here, life is so relaxed. Most of all, bar a tiny bit of the M180 up in north Lincolnshire there are no motorways. We don't need motorways. Well OK maybe Skegness does but it's lovely to just get in your car and not face major delays (aside from a few trundle along drivers and lots of tractors).
Not only that but there is loads to do and most of it is family friendly. So here I am now writing a guest post for the lovely Mandi. She lives over the border in my second favourite county of Norfolk. She's only visited once before so I need to convince her to visit again soon.
Lincolnshire is in the east midlands and is bordered by 7 counties. It's the second largest county in England. So you see it's not that hard to get to. In the heart of Lincolnshire you can find the gorgeous hills of the Lincolnshire Wolds. Then over to the east you have miles and miles of endless sandy beaches, there are many beautiful places to visit in Lincolnshire
My 1st main reason to visit is our Seaside towns and beaches
Lincolnshire's coastline is graced by miles and miles of gorgeous sandy beaches. You can choose from bustling resorts like Skegness (blue flag beaches), Mablethorpe, Chapel St Leonards and Cleethorpes. These have amusements, tourist attractions and much more. Not to mention 1 of only 3 Butlins now left in the UK. Which I have to say is really good! We are due to go there for a second time this June.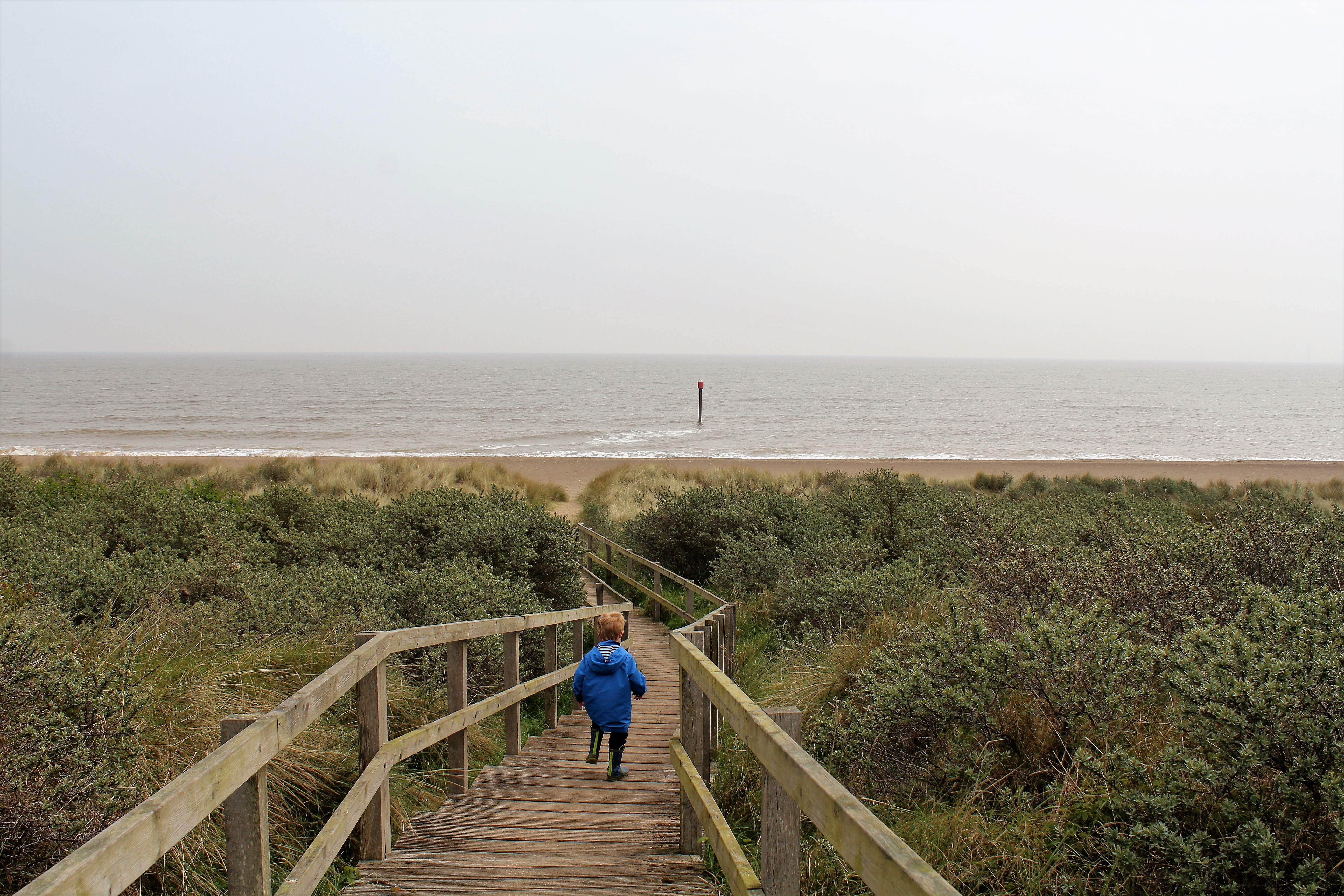 If peace and quiet is what you are after then try the beaches at Anderby Creek, a beautiful unspoilt beach with sand dunes. Or at Huttoft, Moggs eye, Saltfleetby sand dunes, Sutton on sea (somewhere in between quiet and bustling) or the wildlife haven at Gibraltar point. You may even spot some seals here. Our favourite place to visit in winter is Donna Nook. Hundreds of seals gather here to have their pups. We have been two years in a row now. There's nothing quite like walking over the dunes to hear the sound of the seals calling to each other.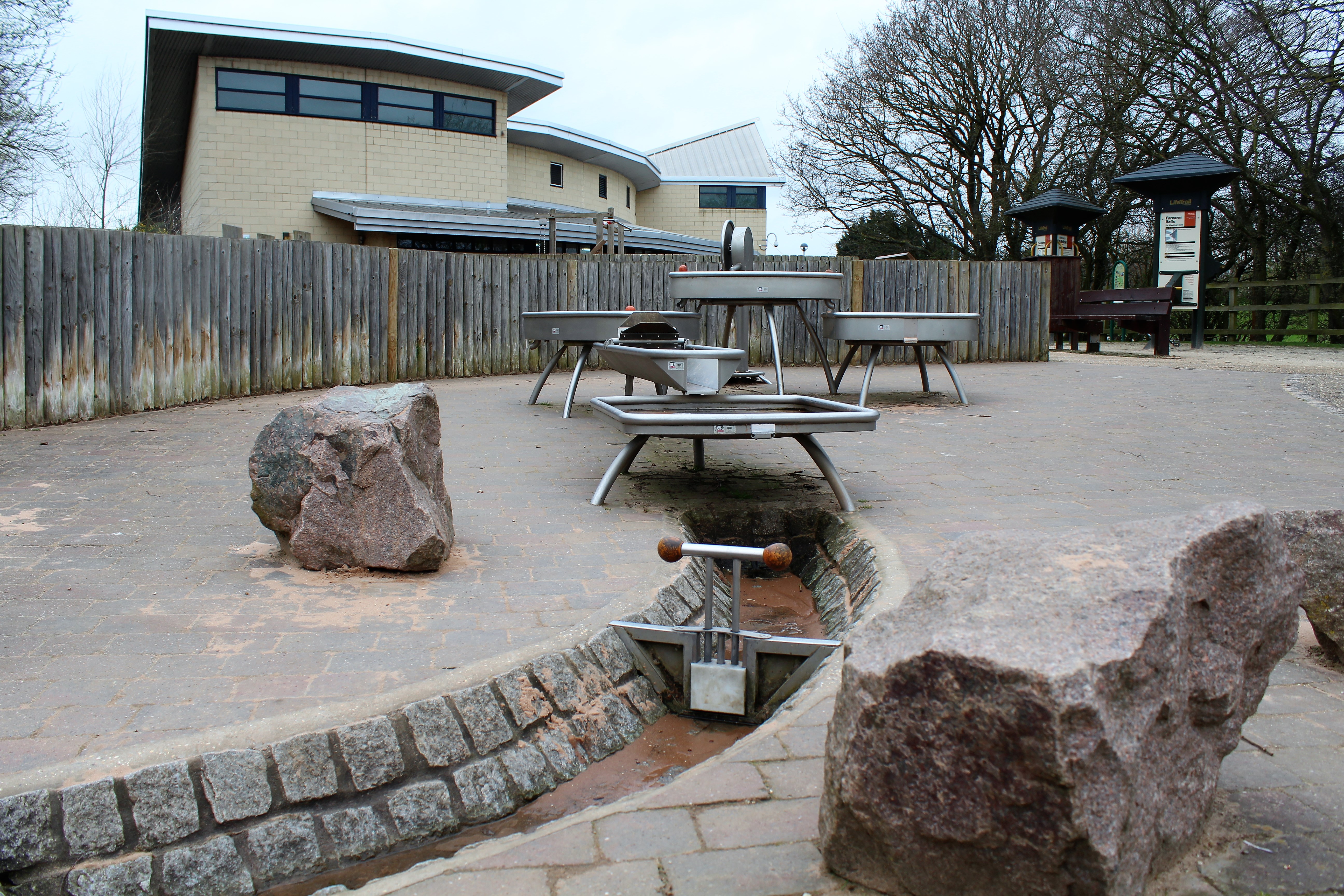 My main reason #2 is all the family friendly tourist attractions
You just need to check out Tripadvisor to see how much there is to do here for families. We have a great abundance of farm parks – from our local Tattershall farm park to Hardy's animal farm up near Skegness. Rand and Hall farm parks (Market Rasen). The lovely Rushmoor country park near Louth and Pink Pig farm in Scunthorpe. That's not all of them either!
Our favourite place to visit is Fantasy island at Skegness. There's rides for everyone here and it's a really fun day out.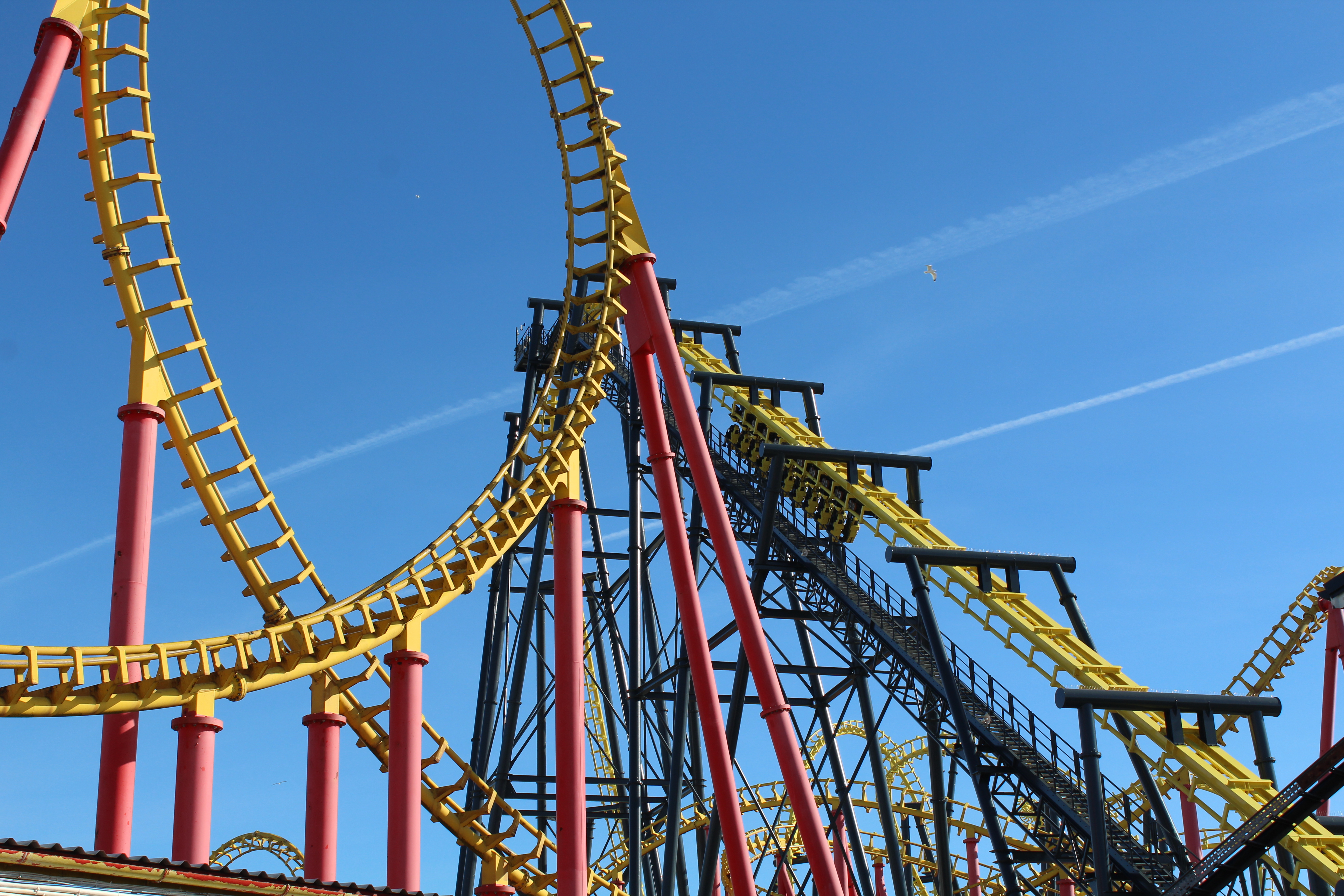 We love our days out to Whisby nature reserve. It's free to visit and they have an indoor and outdoor play area plus some lovely walks.
Another great place to visit is Springfields retail outlet in Spalding. It doesn't sound like somewhere for a family day out but trust me it is. There's a miniature steam train, a land train, playground, dinosaur crazy golf, character meet and greets, summer shows, gorgeous gardens. Plus you can get a water taxi into Spalding from here.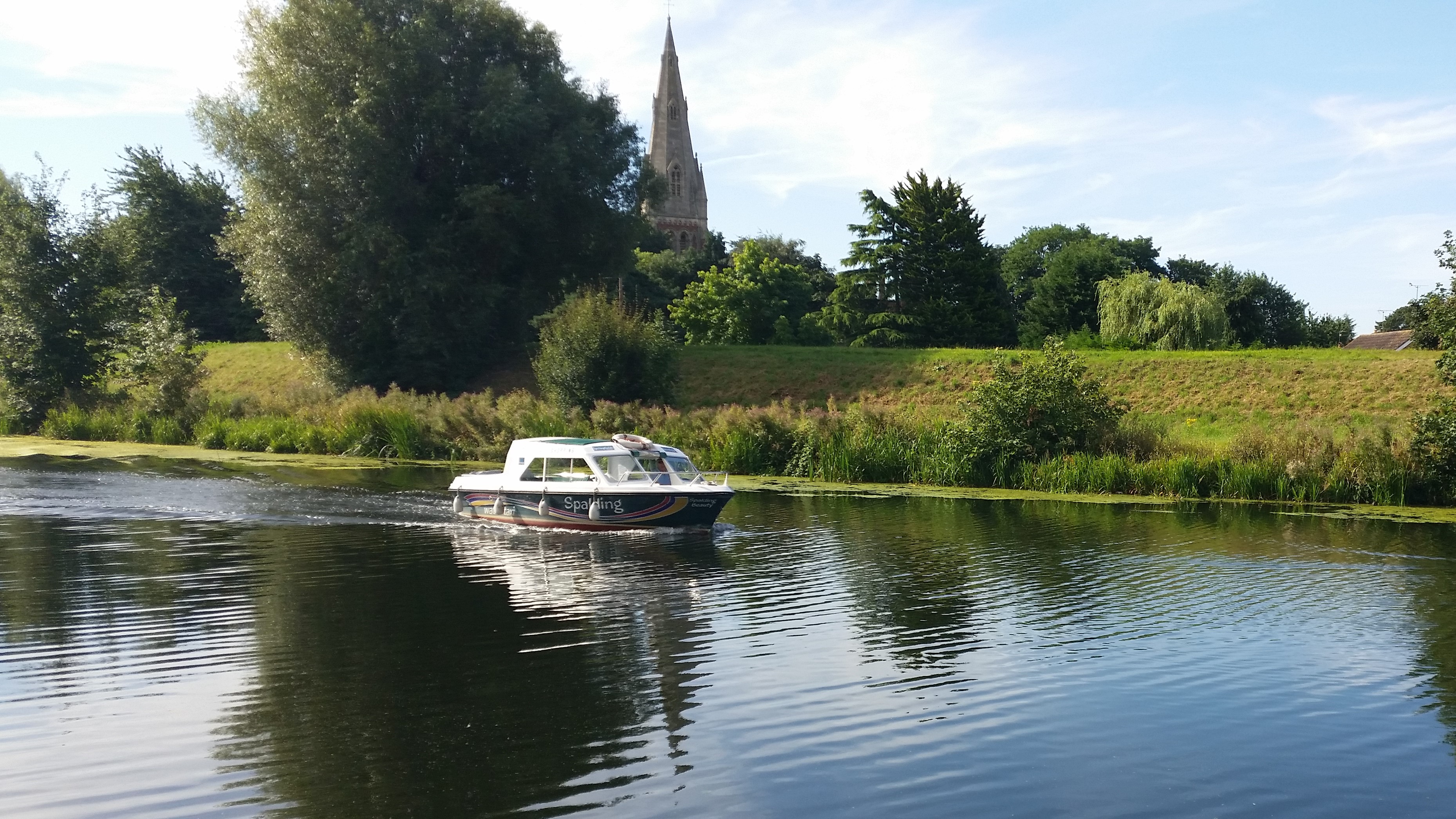 We are really lucky to live just a few minutes away from Jubilee park. There is a lovely lido pool here. It can get really busy in the summer months. If you get to go on a nice hot day it almost feels like you're somewhere abroad on holiday. It's my little bit of abroad in the UK.
There is so much more to do. I would be here until next week listing everything. You will have to take my word for it!
My main reason #3 is Lincolnshire's history and historical places
Lincolnshire is steeped in history – We have the stunning Cathedral and Castle up at Lincoln. There's the delightful national trust properties of Tattershall castle and Belton house with the never ending adventure playground. Plus the stunning Burghley house with plenty to see and explore.
If your kids are plane mad this is the county for you. There's so many RAF visitor centres to go to. Our favourite being the Lincolnshire aviation heritage centre in East Kirkby. The centre itself is really good fun and you can see one of only 2 surviving Lancaster bombers in the UK. They have some really good flying events throughout the year too.
My main reason #4 is the huge array of accommodation
Lincolnshire has some lovely holiday parks. There's Butlins at Skegness which has a fabulous indoor pool, outdoor splash area, beach access, fairground and much more.
Our favourite park is Tattershall lakes country park. They had a massive renovation and now have some really lovely facilities. Check it out it's lovely.
There are loads of parks with lodges, static caravans and or touring caravan sites. Woodhall country park looks really lovely and is amongst the best caravan sites in the UK. Another recommendation is Southview Leisure at Skegness. There's loads to keep the little ones entertained. Jamie really enjoyed the evening entertainment.
I hope this has inspired you. If you would like to hear more about Our Bucket List Lives you can find them on facebook, twitter, Instagram and pinterest
If you think that Lincolnshire is a place you would like to visit, check out this family friendly weekend in the Lincolnshire Wolds