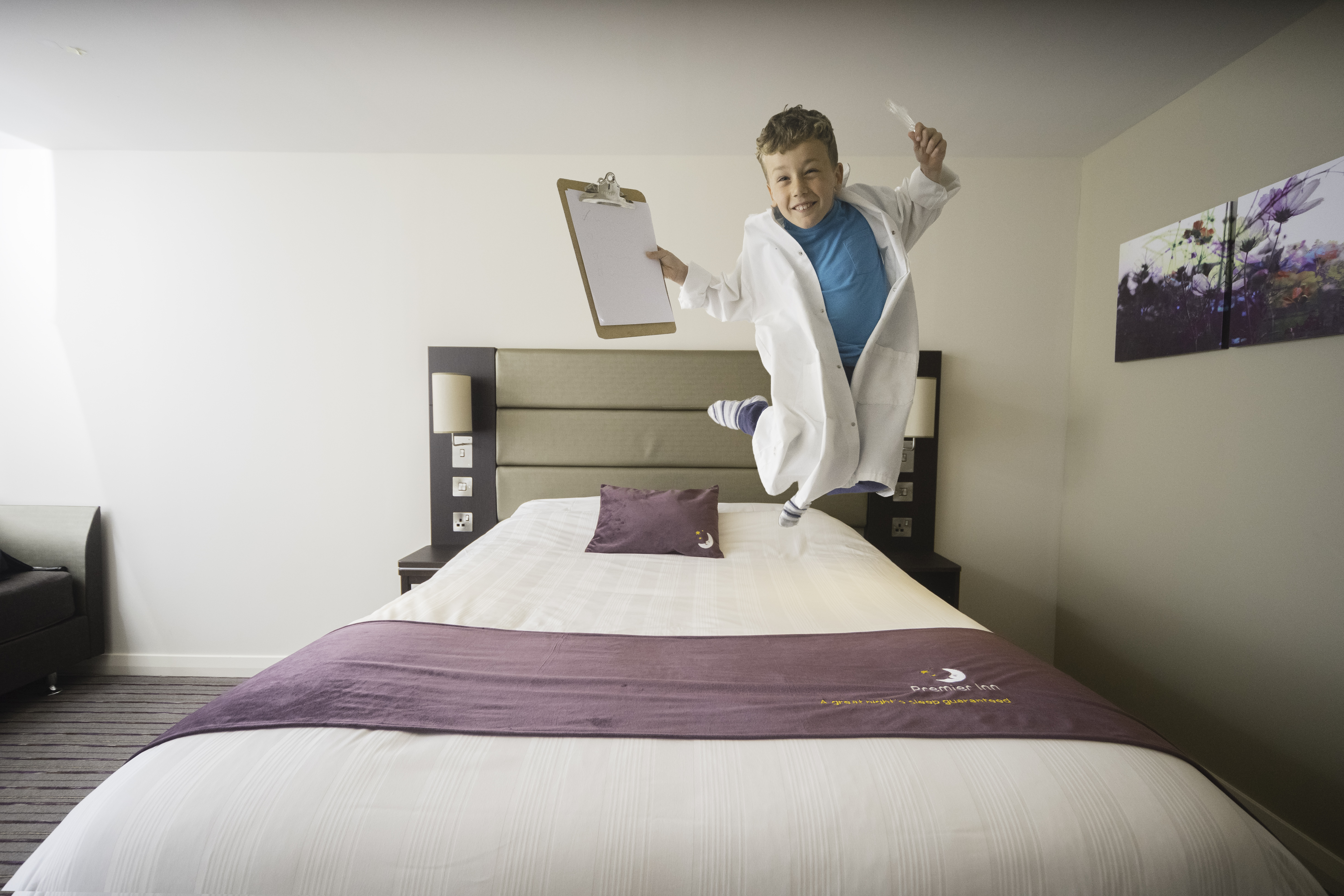 PREMIER INN LAUNCHES SEARCH FOR JUNIOR HOTEL INSPECTORS
Do you have a child who always likes to give their opinion, no matter how embarrassing it may be, do they always drop you in it with their honesty, then Premier Inn have the perfect job for them!
Premier Inn is searching for five straight-talking youngsters to take on the role of Junior Hotel Inspector this summer.
We all know the saying "Out of the mouths of babes" so if you want an entirely honest opinion, not sugar-coated in any way, ask the children!
The Junior Hotel Inspector role will guarantee that the Premier Inn experience is enjoyed by all guests – no matter their age!
Children aged between five and 12 across the UK are being invited to apply for the role via the Premier Inn website  with an application process in place to find out why they would make a good inspector.
Five junior inspectors and their parents will then be selected to spend the night at a Premier Inn hotel and use a specially-designed Junior Hotel Inspector's kit to deliver feedback on various elements of their stay. Inspection categories will include the dinner and breakfast menus, mattress bounce factor, staff friendliness and quality of hide and seek spots.
Each inspector's feedback will be consolidated and introduced into the Premier Inn review process to help improve its family offering.
With applications open until Monday 13th June 2016, parents and children can head to the website to be in with the chance of being appointed to the new role. The newly selected inspectors will also win an additional two-night stay with their family at a UK hotel of their choice this summer.
If your child is up to the job, APPLY NOW.