We are big fans of Olaf and the movie Frozen in our house. It's just part of being true Disney fans, right? And in all reality, there's no denying that Olaf just happens to steal the show every single time. These Olaf Snowcap Dessert Cups are perfect for a Frozen-themed birthday party or just as a simple weekend treat!
And if you're looking for a simple dessert that takes hardly any time or effort at all, you can't go wrong with this Frozen option. It's simple, has very few ingredients, and tastes so good!
If you love this Disney recipe, make certain to check out our post about all the Unique Food and Beverages in Walt Disney World.
Ingredients for Olaf Snowcap Dessert Cups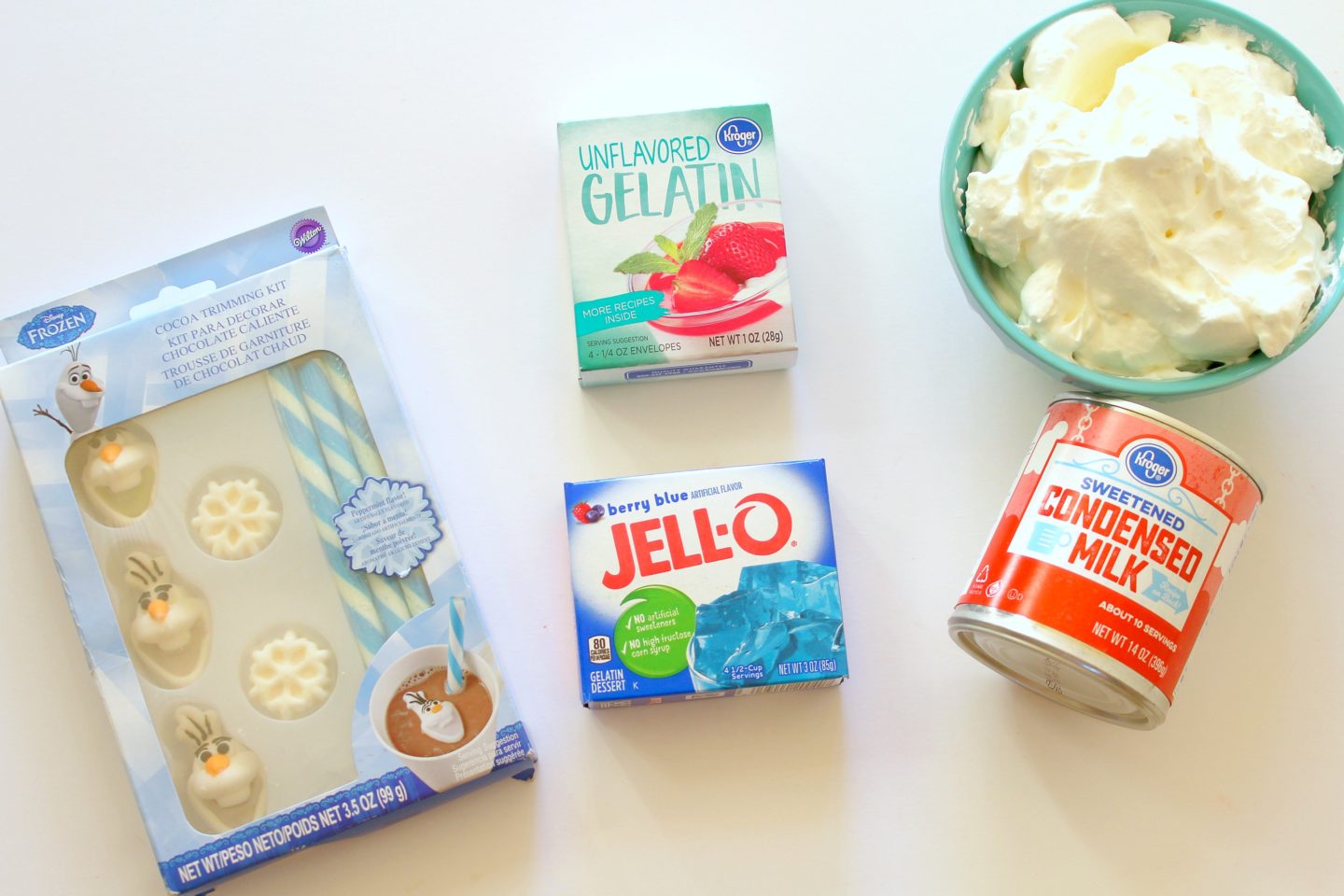 How to make Olaf Snowcap Dessert Cups
Place Berry Blue Jell-O in a bowl and whisk in 2/3 cup boiling water. Stir until dissolved and allow to cool.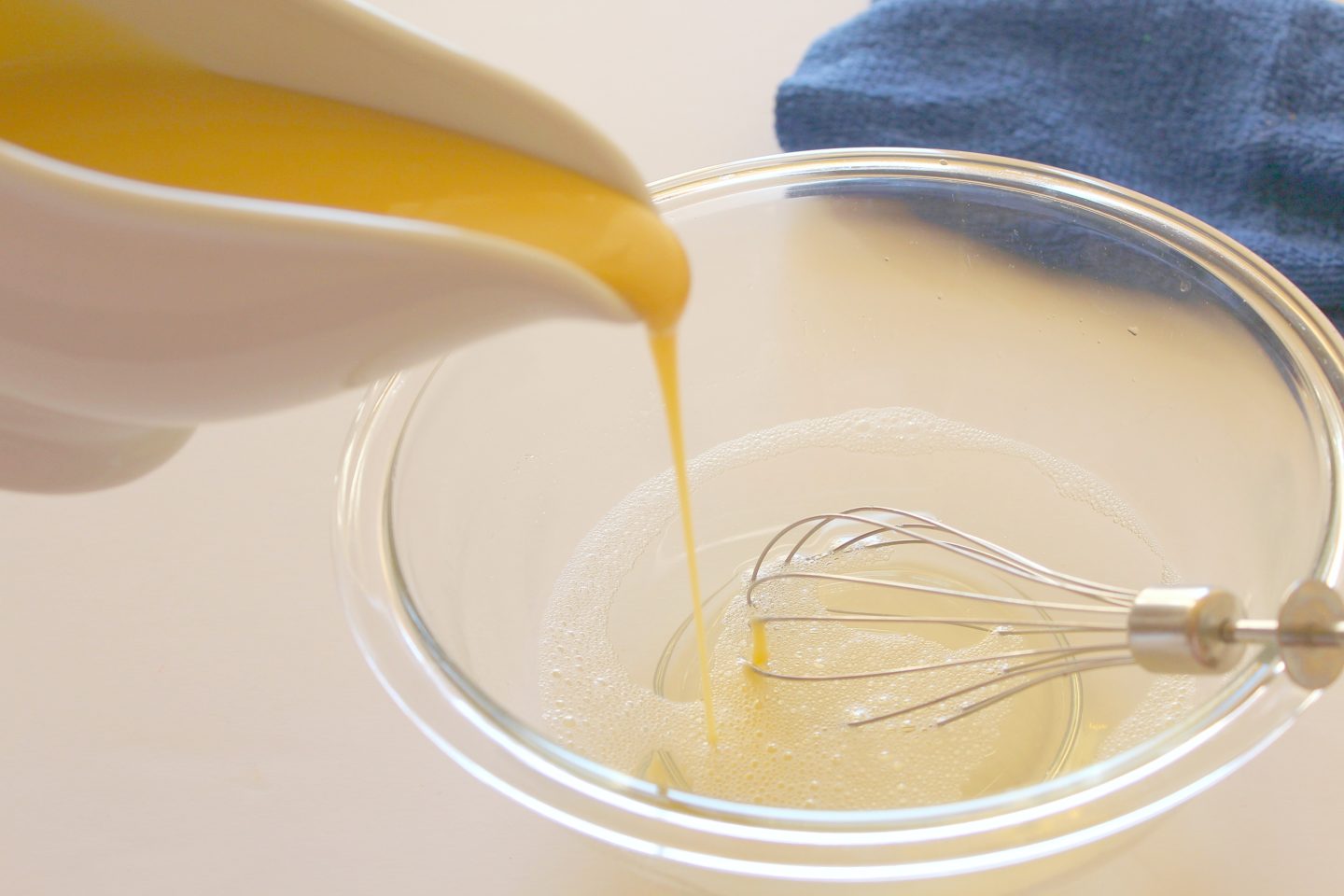 Once cooled, fill each cup about 1/3 full of blue and allow to chill and set in the refrigerator.
Mix 1 packet of unflavored gelatin with 2/3 cup water and 1 can of condensed milk
Add white gelatin on top of the blue once set and place it in the refrigerator.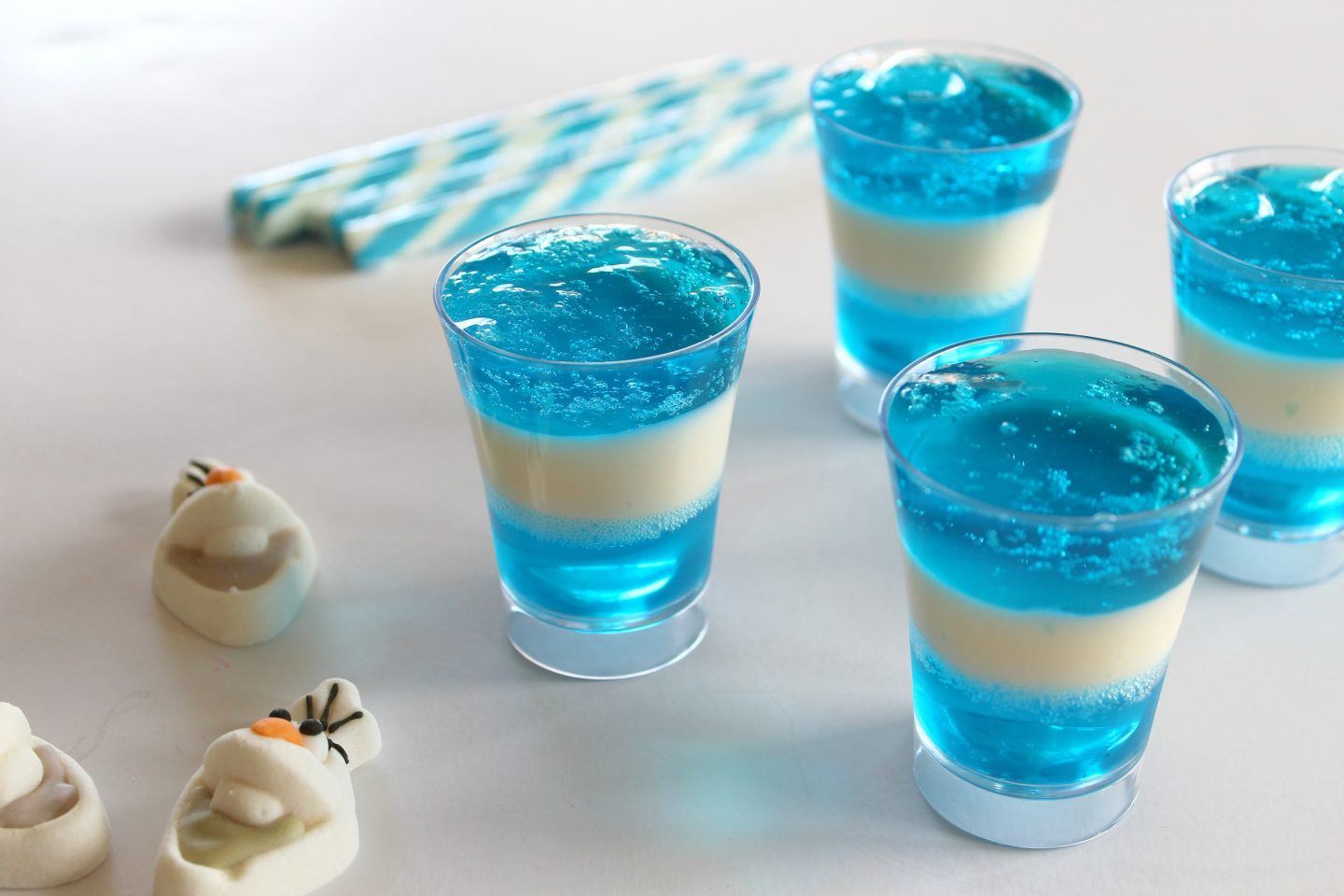 Once the white gelation has fully set up, top with another layer of blue.
Once the third layer is set up with whipped cream to make your Olaf body. Top with Olaf face.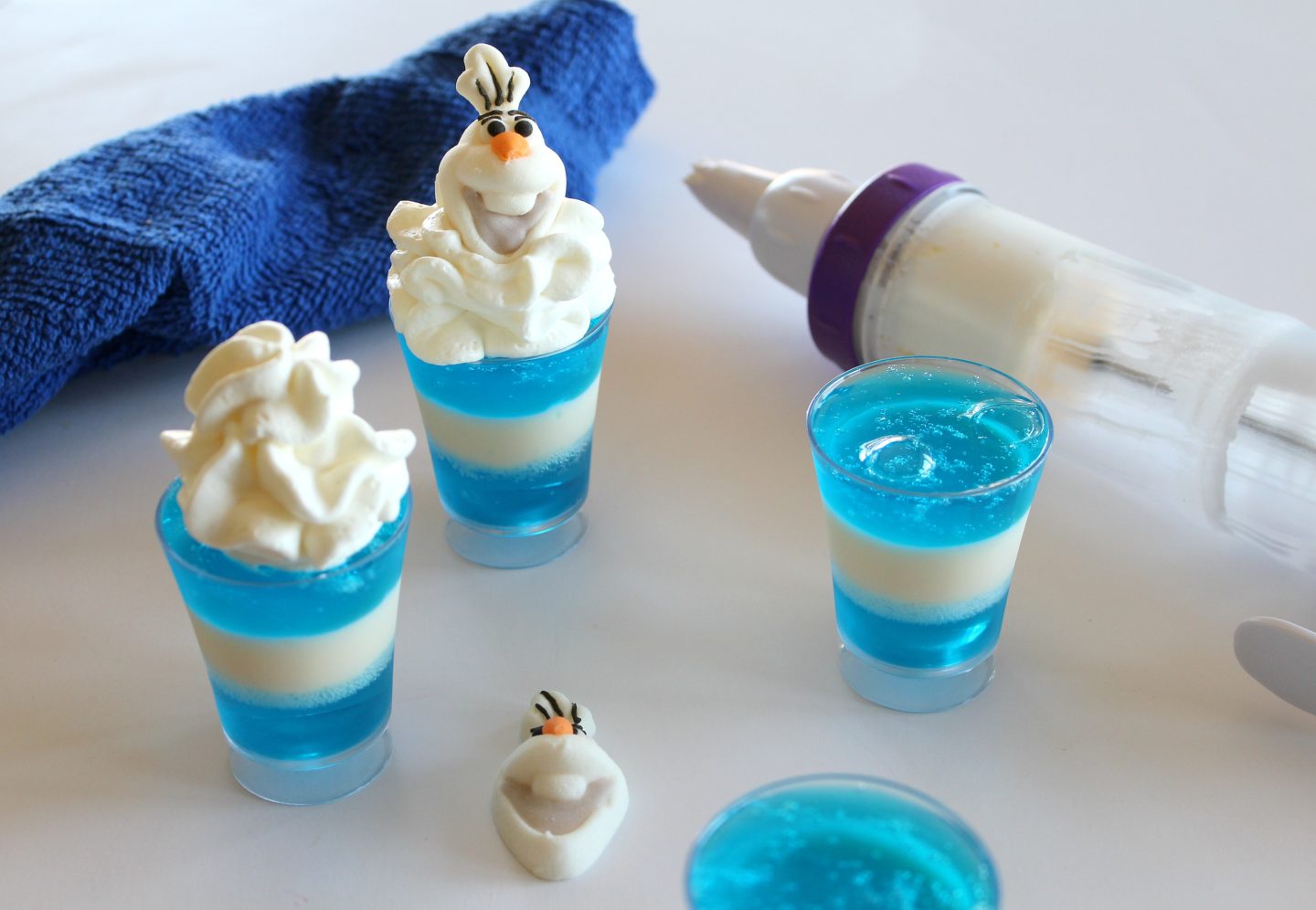 Refrigerate until ready to serve.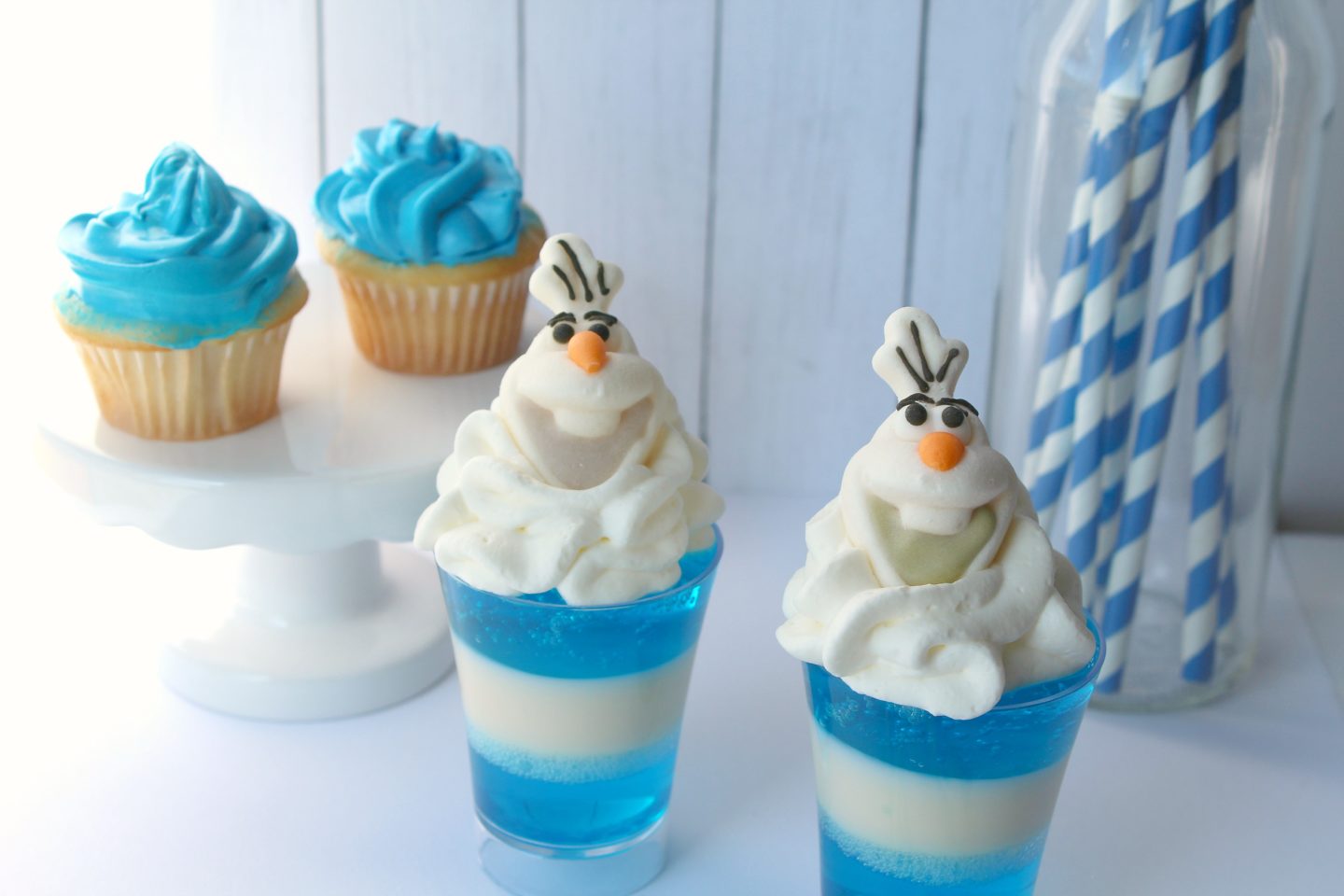 Olaf Snowcap Dessert Cups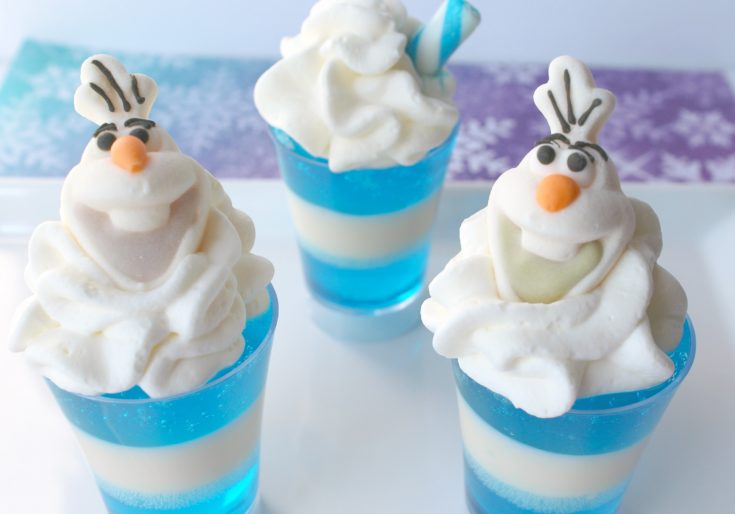 These Olaf Snowcan Dessert Cups are so simple!
Ingredients
Small shot glass cups
8 oz tub of Cool Whip 
1 Berry Blue Jell-O Gelatin (3 oz size)
1 packet of unflavored gelatin (3 oz size)
Condensed Milk 
Olaf Cocoa Trimming Kit
Instructions
Place Berry Blue Jell-O in a bowl and whisk in 2/3 cup boiling water. Stir until dissolved and allow to cool. Once cooled, fill each cup about 1/3 full of blue and allow to chill and set in the refrigerator.


Mix 1 packet of unflavored gelatin with 2/3 cup water and 1 can of condensed milk.


Add white gelatin on top of the blue once set and place in refrigerator.


Once the white gelation has fully set top with another layer of blue.


Once the third layer is set top with whipped cream to make your Olaf body. Top with Olaf face.


Refrigerate until ready to serve