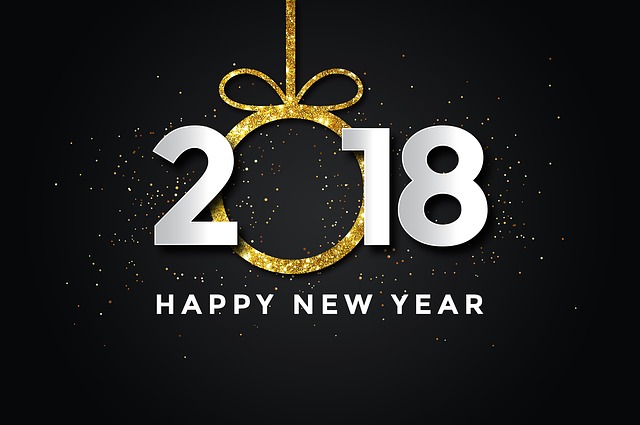 My New Years Resolutions
How is it already 2018, I swear it was only last week that we were talking about Xene heading off to university later this year, and here we are getting ready for her to return for her second term!
I like to have New Years Resolutions as it's nice to have something to aim for, although i'm not sure if I have made it all the way to the end of the year with any still going!
Go to Bed Earlier.
I know, it's probably top of my list every year but this year I really would like to aim for going to bed before midnight, at least a couple of times per week, psychologically if my alarm goes off at 6.45am and I am in bed before 11.45 that's 7 hours sleep, admittedly at the moment with the waking puppy it isn't an entire seven hours of broken sleep! I am also going to invest in some lovely warm, cozy bedding to aid my nodding off to sleep (although I don't really need that much help in that department!)
2. Get Out And About More
With the introduction of Merrie to our household this is already improving, at least three members of the family have been out for a walk every day since the start of 2018, and I can only see this increasing, it is difficult to get all nine of us up and out of the house (particularly with Tyrus distinct dislike of wearing clothes) but we live only a few minutes from the beach and the Norfolk Broads, so there really is no excuse!
3. Get Fitter
This will hopefully go hand in hand with number 2, as I have gained much more weight than I would like, in fact, I am the heaviest I have been since I met Asa 21 years ago! I suppose it also works with number 1, as Asa and I eat late most nights, once the children are in bed, and this has definitely impacted on us. Asa goes rugby training twice a week and plays most Saturdays, now I am not saying that i'm going to join a women's rugby team, but a little more exercise can't hurt.
4. Be More Organised
I say this one every year, with seven children's schedules to keep up with and two businesses to run, I really do need to be better organised, and try to avoid doing the school uniform ironing on the Monday morning, or letting the children do their homework in the car on the way to school. I have invested in a couple of diaries/planners that I am hoping will get me better prepared for each week, but i'm not making too many promises!
and Finally…
5. Switch Off and Relax
The main downside to working from home and being involved in Social Media is that it is not a Monday to Friday 9 to 5 job, it is there, available 24/7, and sometimes the main audience you want to interact with is outside of these hours, so I have a habit working at odd hours, or squeezing in 30 minutes here and 15 minutes whilst waiting on the school run. This year I would like to have dedicated switch off time, to sit down and enjoy a film without thinking that I need to be answering emails, or sit and read a book (something I used to do lots before I had children) in the evening in peace and quiet!