Disney is something that many people love and enjoy. Whether that is heading to the parks or just enjoying a classic Disney film, it is often a pastime that appeals to all ages.
There is something magical about Disney, and anything to do with it, and a lot of people choose Disney as inspiration for things such as bedroom decoration, outfits, toys, etc.
One thing that many Disney fans might indulge in is Disney-themed food, and as Valentine's day is approaching, it can certainly be a common theme to embrace. When it comes to Valentine's day there are often few common factors.
The colour red and sweet tasting treats, am I right? This brings me to this incredible recipe that I think the whole family will love. Mickey Mouse Red Velvet Crinkle Cookies.
A crumbly yet delicate cookie that has all of the themes of Valentine's day without forgetting the important point of being Disney-themed.
Without further ado, here is everything you need to know to recreate these gorgeous looking and tasting cookies at home.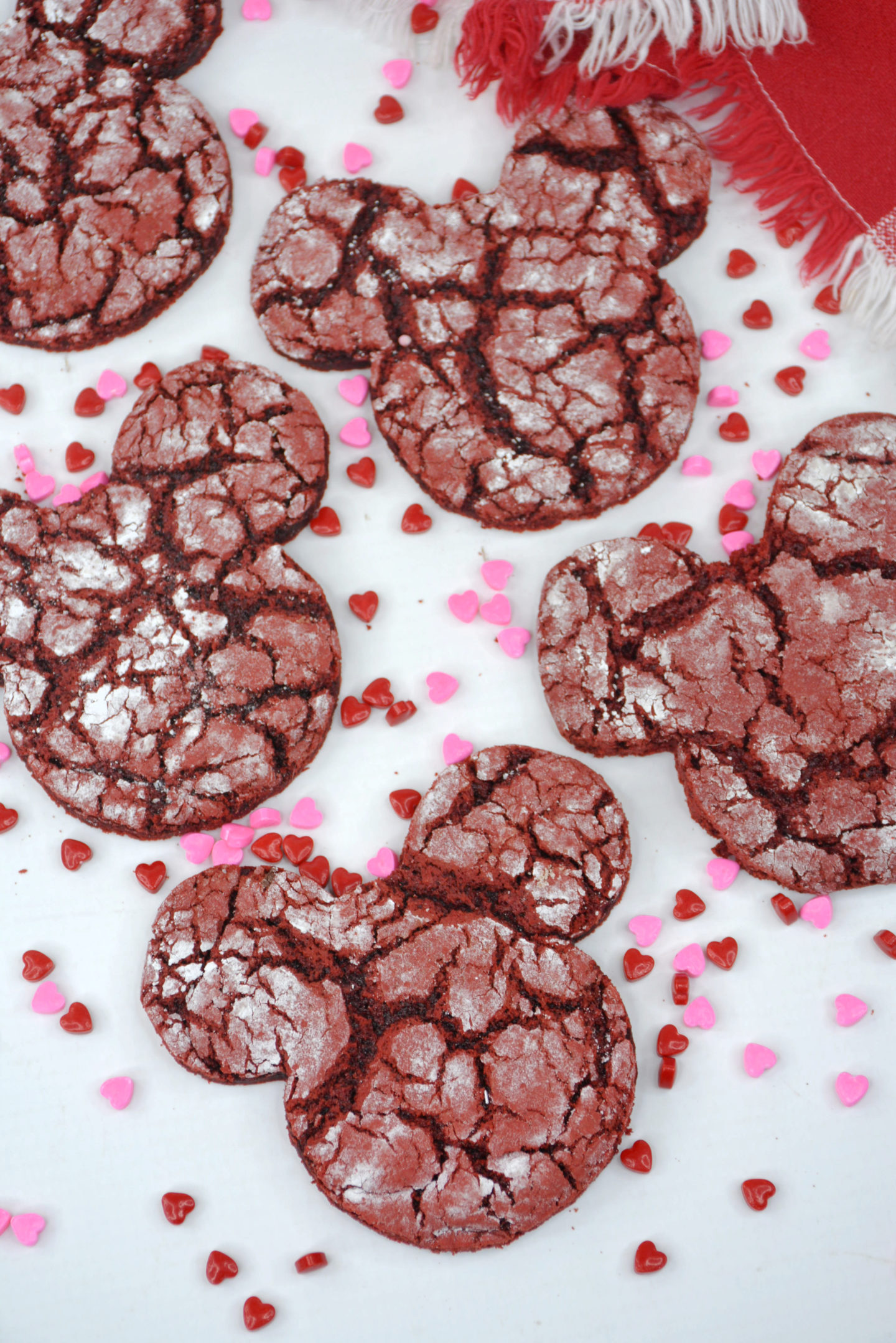 Ingredients needed to make Mickey Mouse red velvet crinkle cookies
There are a few different elements to help you create this recipe. But here is a list of everything that you need to create these tasty treats.
2 large eggs
⅓ cup of canola oil
⅓ cup of powdered sugar
How to make Mickey Mouse red velvet crinkle cookies
Prep Time: 5 minutes
Cook Time: 10 minutes
Total Time: 15 minutes
Makes: 20 servings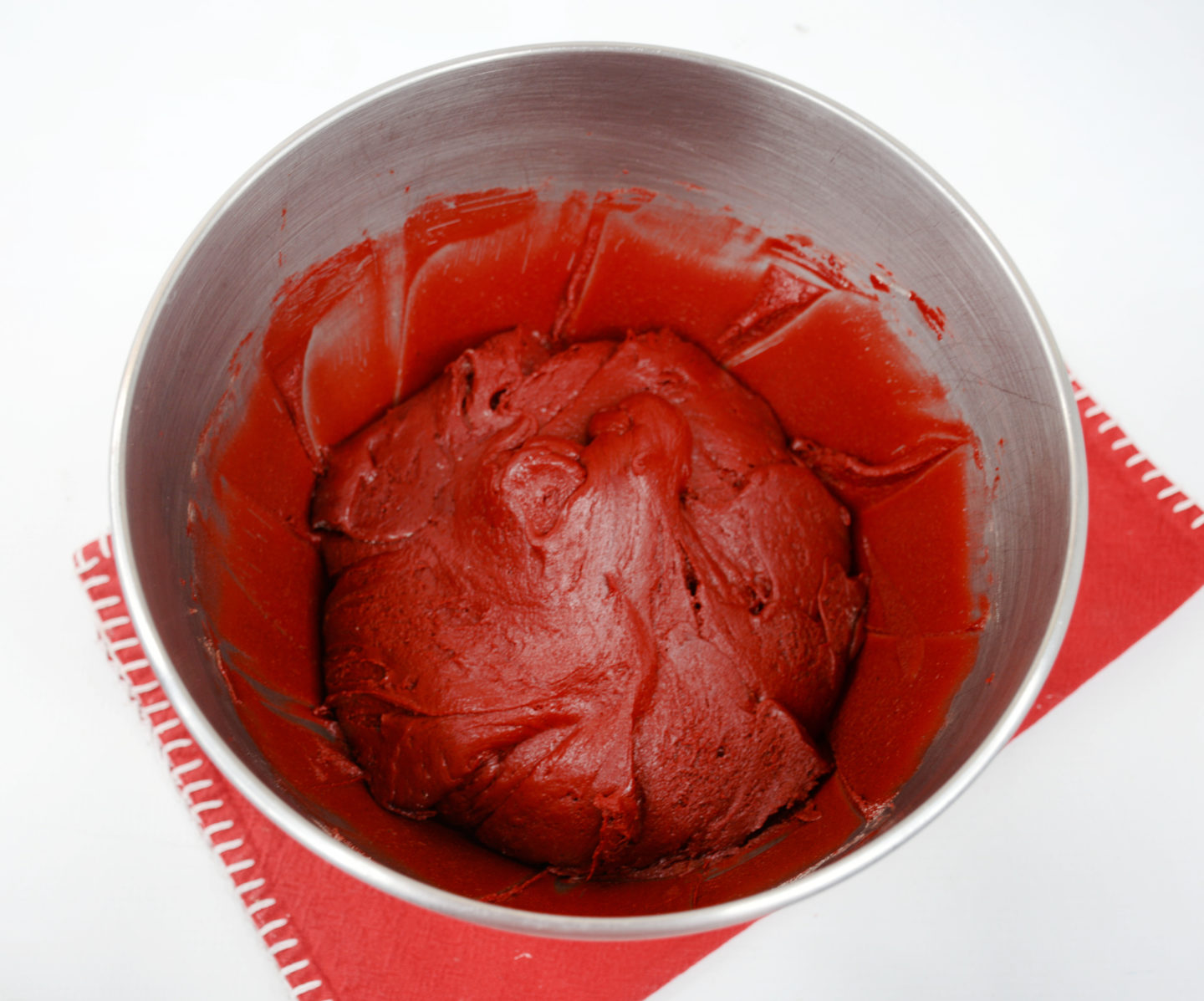 The first thing you will need to do is preheat the oven to 350 degrees Fahrenheit. However, in other ovens that would be gas mark 4 or for a fan assisted oven 160 degrees.
Once your oven is on, prepare a baking sheet by lining it with parchment paper.
Grab yourself a bowl, put the powdered sugar into it, and set it aside.
In another bowl add the cake mix, eggs, and oil.
Use an electric mixer to combine the ingredients until the dough is thick and sticky.
Once your dough has reached the desired consistency measure the dough using a 35 mm cookie scoop which is around one tablespoon if you haven't got one and place each scoop into balls.
Roll the dough balls in the bowl of powdered sugar. When you do this make sure you completely coat the dough balls in the powdered sugar.
Position the balls two inches apart on the prepared baking sheet.
Press each dough ball with the bottom of a glass. This will help the dough to spread out during baking.
Bake at 350 degrees until the edges start to turn brown. This will be around 9-11 minutes depending on your oven so it is a good idea to keep an eye on them.
Remove the cookies from the oven and set them aside to cool for 2 minutes.
Use the Mickey Mouse cookie cutter to cut out the cookies and then you will have your Mickey Mouse red velvet crinkle cookies ready to go.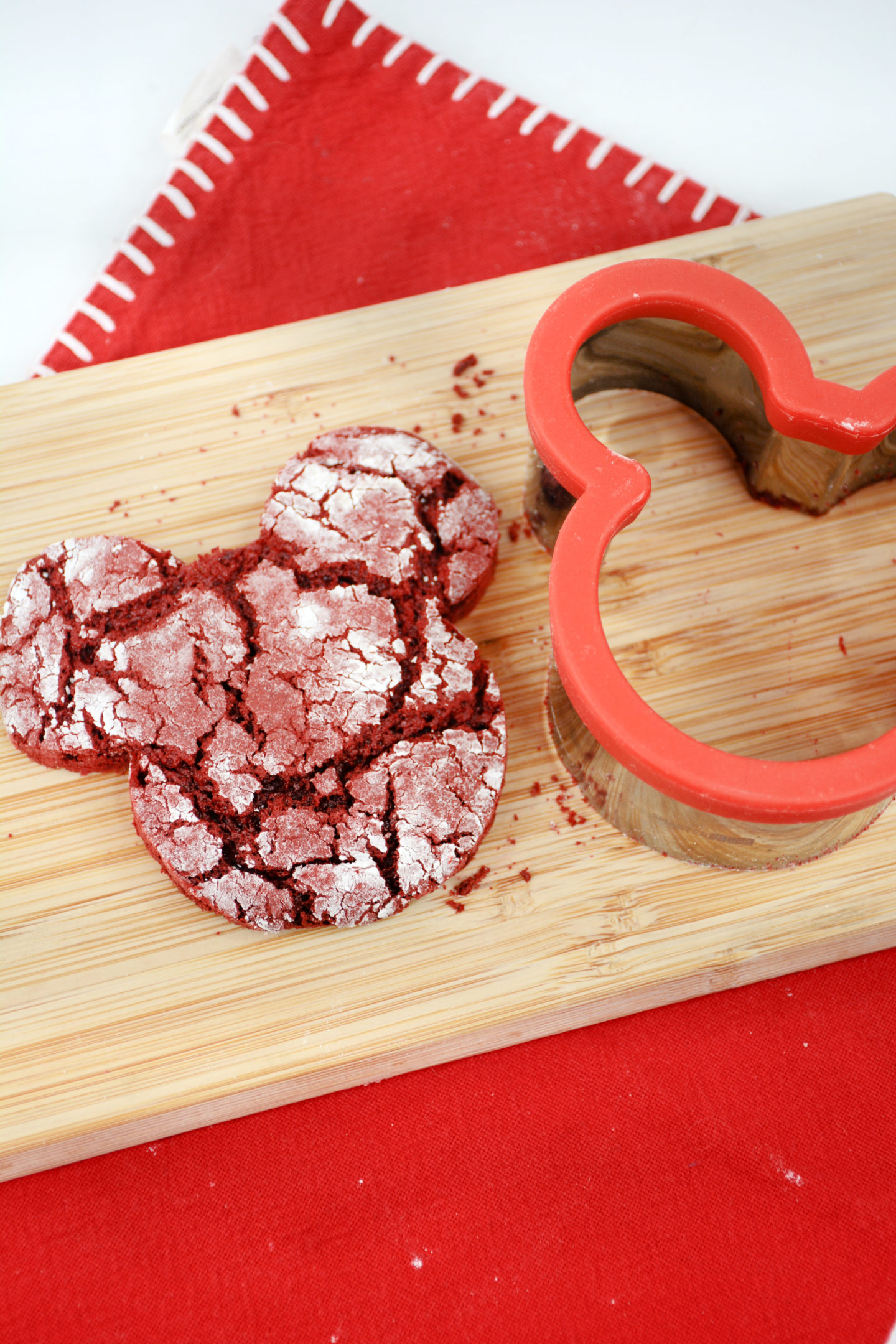 Recipe notes and tips
This is a relatively straightforward recipe to follow and the chances are your children might want to get involved with it as well. I wanted to share with you a few extra notes and tips to ensure that you can recreate these at home with ease.
If children want to help you create these then you may want to get them involved when you are mixing the dough. Children love to add ingredients to the different bowls and then they can then transfer them to the electric mixer.
Make sure that you are careful when frying the beignets.
Have all of the ingredients measured out and ready before you start the process of creating these Mickey Mouse red velvet crinkle cookies This will make the process of creating the cookies much easier and will allow your children to help should they want to.
Variations to try
Like with many recipes there will always be variations to try. Here are a few suggestions.
The Mickey Mouse red velvet crinkle cookies are a great base for many other toppings or a dessert. You could drizzle over some melted chocolate or chocolate sauce, or even create a fruit coulis. This would also work well served warm with cream or ice cream. A lovely treat and snack as well as have the potential to be one of the best desserts ever created.
This is a versatile recipe so if you have any other Disney-themed shapes you could look to create them in all sorts of characters.
They would make excellent options to be served at children's parties but are perfect to celebrate Valentine's day.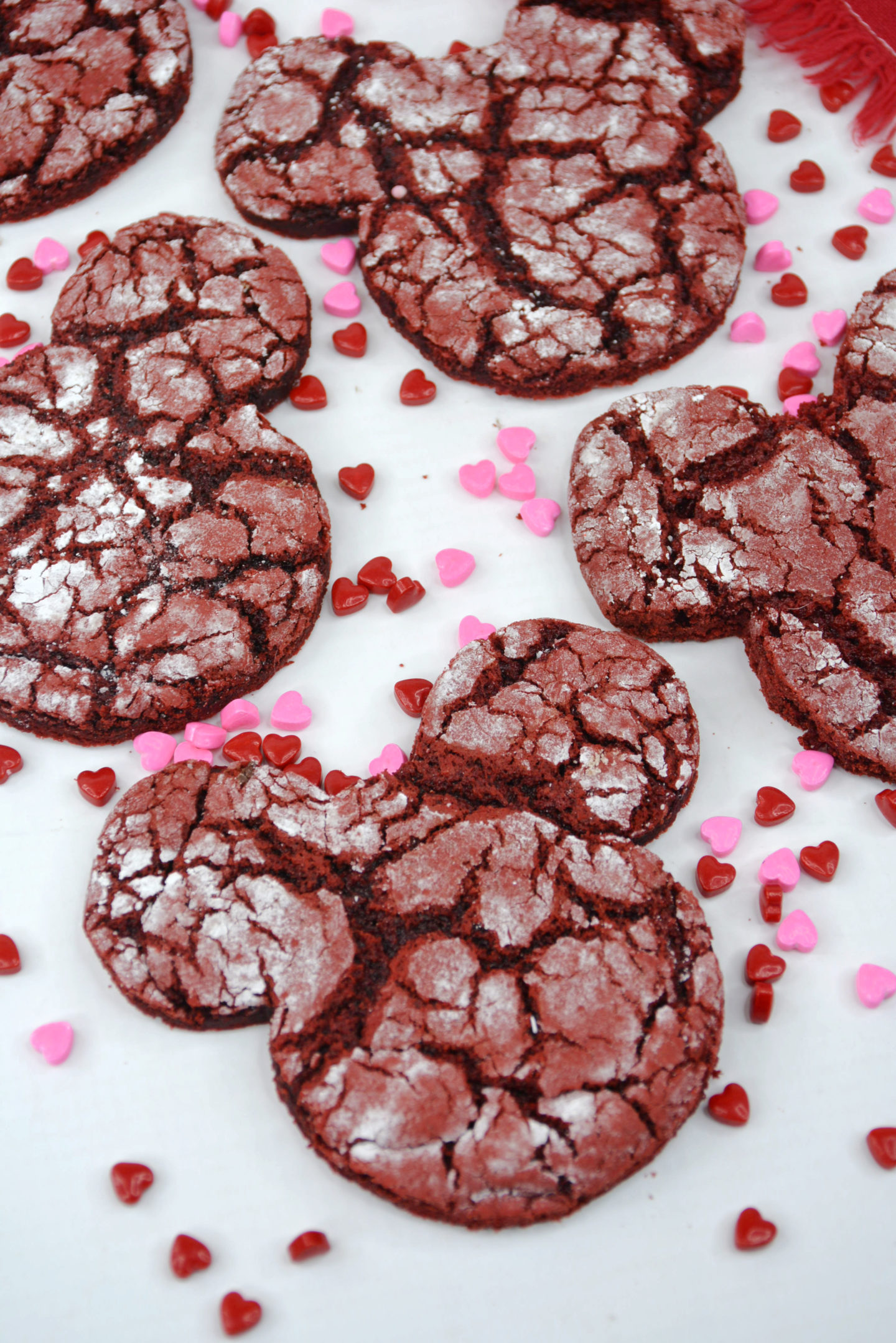 FAQs
Of course, there will always be questions that everyone might have when it comes to trying a few different recipes. With the Mickey Mouse red velvet crinkle cookies, recipe here is some of the common questions that you might have.
Can it be made ahead of time?
Yes, they can be. They are best served warm but they are also excellent cooled and as a snack. You could make these up a day before you need them.
How should I store the Mickey Mouse red velvet crinkle cookies?
It is likely that these Mickey Mouse red velvet crinkle cookies won't hang around for long but if you do have any leftovers then you could store them in an airtight container on the counter for about 2 to 3 days.
Can I freeze the Mickey Mouse red velvet crinkle cookies?
They are a treat best served fresh but you can freeze them for up to 2 months. As you are using a cake mix you can treat it in the same way as you would a cake.
What should I do if I have frozen the Mickey Mouse red velvet crinkle cookies?
Leave them on the counter to defrost and then you could eat them straight away. However, you can reheat them easily enough in the microwave for about 15-20 seconds, depending on how powerful your microwave is. Or pop them in the oven. Enjoy your Mickey Mouse red velvet crinkle cookies.
Don't forget to check out my other Disney Recipes for more tasty treats you can make at home.