Hurry, witches! It's time to dust off the cauldron and get brewing. Halloween is just around the corner and we need to be prepared! This Hocus Pocus Witches Brew is sure to put a spell on all who try it. So light the black flame candle and let's get started on a spooky cocktail that's perfect for All Hallow's Eve.
Hocus Pocus Cocktail
When it comes to the Sanderson sisters, they're no stranger to conjuring up a spell or two. In Disney's Hocus Pocus, the trio of witches are known for their potent potions.
So what better way to celebrate Halloween than with a cocktail inspired by the film? This Hocus Pocus Witches Brew is a spooky and delicious mix of gin, pea tea, and liqueur.
It's the perfect drink to enjoy while watching your favourite Halloween movie or a Ghoul's night in! So invite your friends over, put on your best witch's hat, and let's get brewing.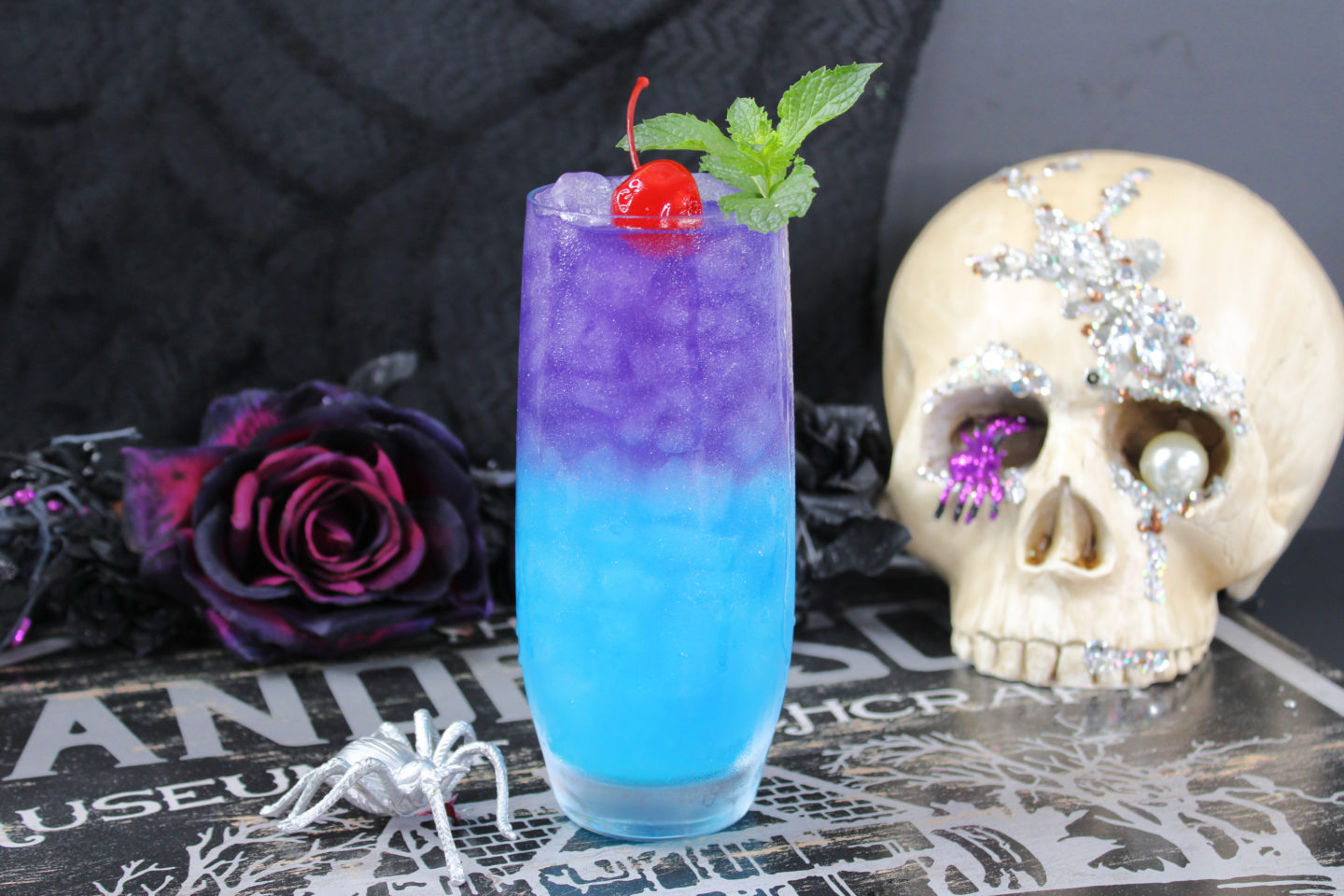 Make it a Party!
If you're serving this Hocus Pocus Witches Brew at a Halloween party, be sure to decorate your bar area with some witchy details like skeleton hands, spiders, and cobwebs. And don't forget to light some black candles to really set the mood!
You can also dress up the glasses with some black ribbon or goblets for a more festive look.
We recommend using dry ice or adding light up ice cubes to give the drink a spooky glow.
You can also rim the glasses with black sugar or sprinkles for an extra festive touch. And don't forget a few frighteningly good snacks!
Some of our favorites include spider cookies, candy corn, and decorated pretzel rods.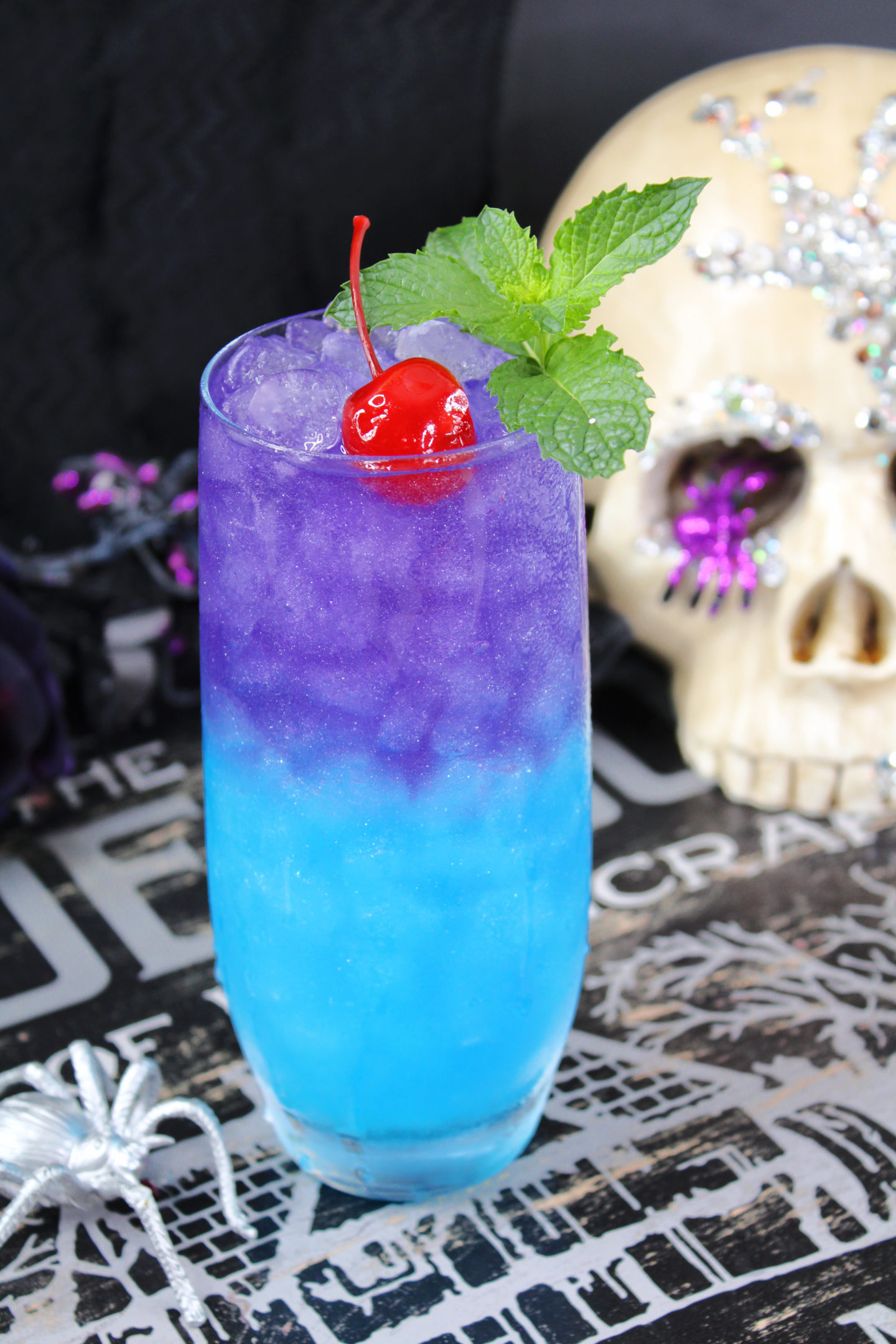 How to Make Witches Brew
What do you need to make a brew? Let's take a look.
Ingredients:
Seagram's Extra Dry Gin
Blue Curacao
Lemon juice
Club soda
Ice
Mint sprig
Maraschino cherries
Using a small glass jar, pour the gin into your jar and place one butterfly pea tea flower pouch in the alcohol, allowing the tea bag and gin to steep on the counter overnight. The next morning, remove the tea packet. Store with the lid on until you're ready to make the cocktail.
When you're ready to serve the witches brew, fill an 8 ounce glass with ice and pour the Blue Curacao into the glass.
To make sure that the colored layers look amazing and don't mix you'll need to pour each of the remaining items into the glass slowly.
Carefully pour the 1 oz lemon juice on top of the blue liqueur, then very slowly pour 2 oz of gin into the glass. Splash with club soda, garnish with mint and maraschino cherries and enjoy!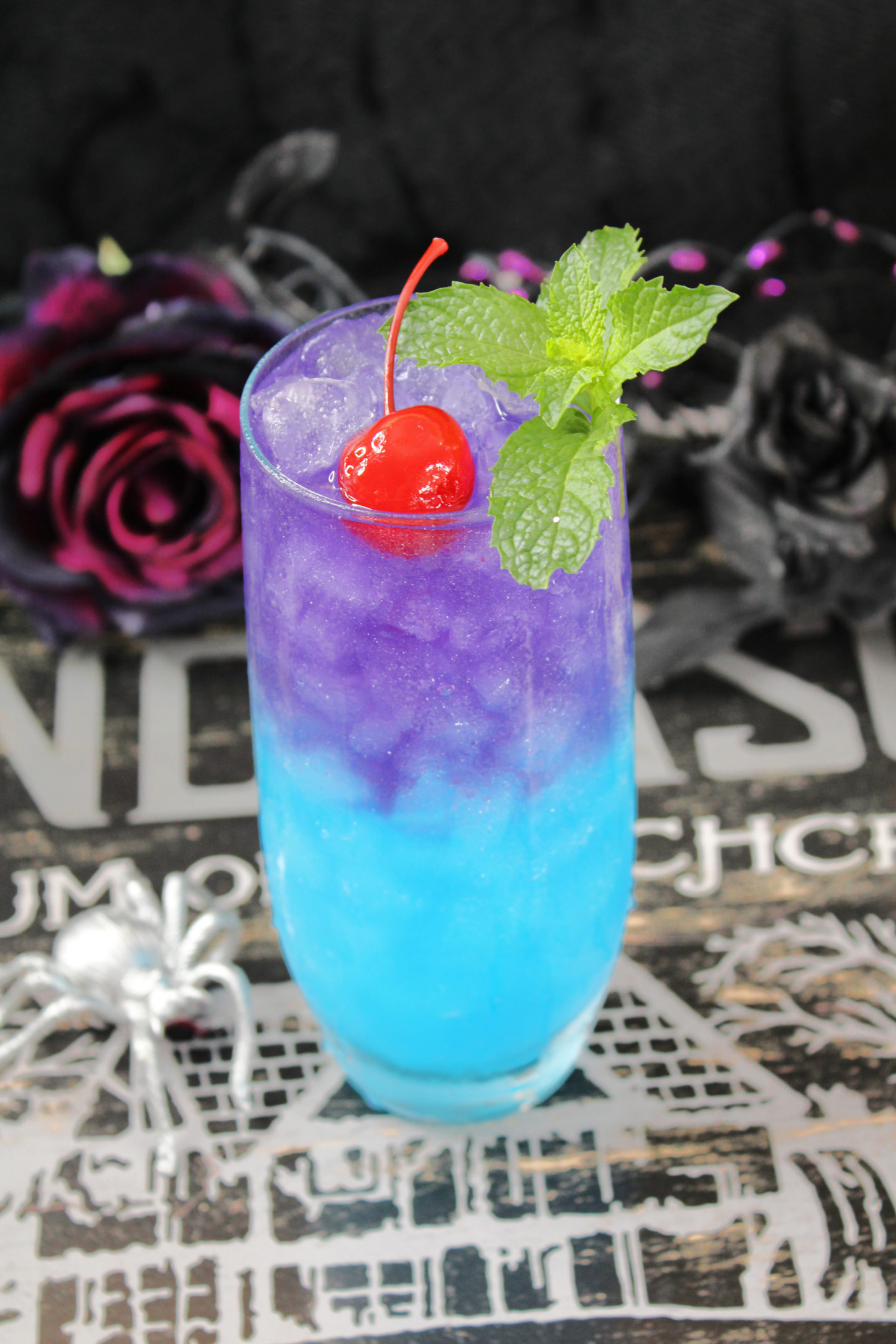 Can I make this cocktail ahead of time?
Although you can make the gin and pea flower mixture ahead of time, it's not a good idea to make the entire cocktail in advance.
The layering effect won't be as dramatic and the drink will become diluted as the ice melts. We recommend making each drink individually as your guests arrive.
The Sanderson sisters may be gone but their spirit lives on. So let's raise a glass to the witches of Hocus Pocus and enjoy a delicious Hocus Pocus Witches Brew! Cheers, witches and Happy Halloween!
What's your favourite Halloween cocktail? Share in the comments below!
Looking for more delicious Disney themed food and drink, check out Disney Recipes