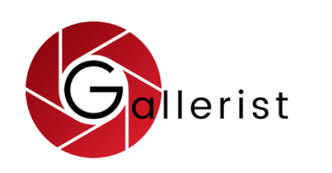 Have You Tried Gallerist ?
If, like me you are always searching for the perfect picture to accompany a blog post or a social media article, then this may just be the place to go!
Gallerist is a fantastic app that allows you to search through numerous amazing photographs that have been uploaded and available to purchase. This is perfect for me as I am not the best photographer YET!
If you do have amazing photography skills, Gallerist also allows you to register as a seller and you can put your own work on there available for others to purchase, so it really does suit everyone.
Its so simple to use:
Join by creating a new account or by signing in using social media authentication (Facebook, Twitter etc)
Once you've signed in, decide if you want to be a seller or a buyer (or both!)
start using Gallerist.
The app is available in Italian, English and Spanish.
For sellers
If you are a content creator and want to sell your images online, Gallerist will be the showcase for your work. Once you've chosen the content you want to upload to the site, a preview will be made public to protect you – the author – and the originality of your work.
Your images can be sold to private buyers, who want to use them for anything ranging from personal use to resale, but also to businesses or public entities, who need to buy material for commercial or educational purposes.
For buyers
Do you want to buy images online? At Gallerist you'll find original material! If you decide to buy on Gallerist the copyright to the content purchased will be yours, so you can decide if you want to resell it or use it for private or commercial purposes.
At Gallerist you can buy images in two different ways: direct purchase, which can be done at any time, or through an online auction.
You can also find out more about Gallerist on their facebook page.
Have you tried this app yet, do you think it will be useful for you, or would you consider putting your own work on there to sell ?
This is a sponsored post