Latest Disneyland Paris Reopening News – Disney vacations have not ended. Unfortunately, it only seems that way for some. While some Disney resorts remain closed due to the pandemic, Walt Disney World is open and thriving.
As a matter of fact, the original Disneyland park has finally opened as well. After waiting for so long in Paris, Disneyland Park and Walt Disney Studios are finally reopening their gates to guests! I'm so giddy. I can hardly wait any longer. We've been waiting for this for the last two months since it was supposed to open in April.
Since then it has been delay, delay, delay… and now it's finally happening! Of course, the newly opened Disneyland Paris resort will have some updates and changes that we should all expect. So read these Disneyland Paris updates carefully before you book your next visit.
The Last in Line
For those not keeping score, Paris is the very last of the 6 Disney parks resorts to finally reopen post COVID-19. The original Disneyland finally opened back up in April. Disneyland Paris was set to do the same, but at the last minute things changed.
It's so strange to see Walt Disney World, a massive tourist magnet, open with no pandemic-based issues. Meanwhile, other resorts are kept shut. It's a terrible shame because Disneyland Paris is, in my opinion, the best Disney park.
It expands on and pays homage to the original in so many amazing ways and I feel like 25 years later so many people still haven't discovered what an incredible achievement it actually is.
Suffice it to say, I'm ecstatic that finally the wait is over and we will soon be donning mouse ears and riding Big Thunder Mountain Railroad so many times Adam Woo would think it's too much.
If searching for updates about Disneyland Paris, here's what is going on now and in the not too distant future. I'm going to address the anticipated reopening of the parks and the resort hotels.
You'll also get a comprehensive understanding of what sort of park restrictions Disneyland Paris will impose.
Disneyland Paris Reopening News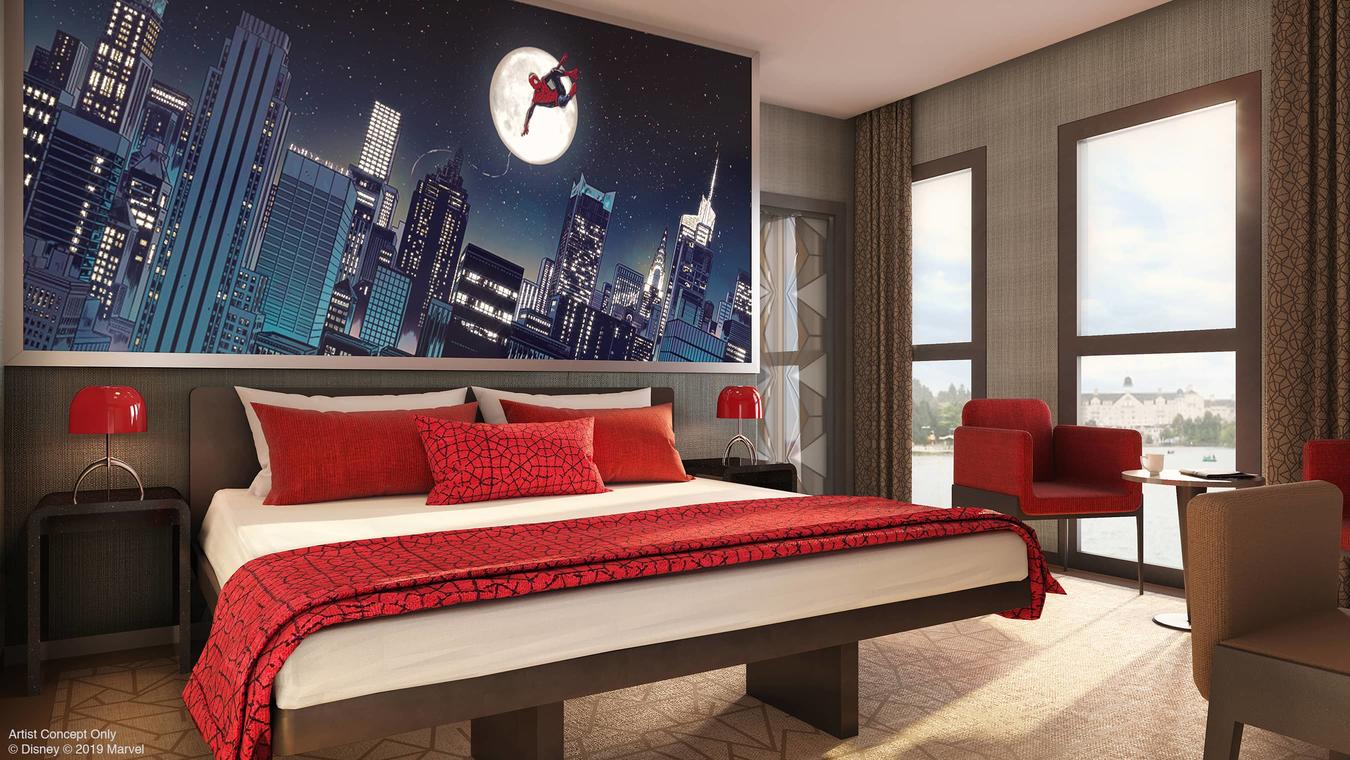 When Does Disneyland Paris Reopen?
June 17th is the big day! After months of checking back for more updates on when Disneyland Paris will finally open back up they quietly announced that they will soon be back and released the actual date.
While it's not determined until the first guest officially walks inside, it looks like chances are good that this opening day is actually going to stick.
If you want to experience Disneyland Paris soon after it reopens, there are some rules and regulations you need to abide by.
For starters, if you have an undated ticket, you will need to register it before you arrive at the gate. registration dates are subject to availability. You can secure your ticket registrations here.
Hotel New York — The Art of Marvel
The newest addition to the Disneyland Paris family of resort hotels is Hotel New York — the Art of Marvel. This appropriately reimagined Disney hotel is as much a celebration of New York as it is Marvel.
The two are inseparable, and being able to envision a Heavily Marvel influenced New York feels as natural as it does fantastic. Ultra stylish with gorgeous artwork and lots of superhero flare dominate every aspect of this four star hotel.
If you book your stay prior to July 29, you get a free limited edition print to take home as a gift. The Marvel exclusive comes from artist Matt Ferguson who has worked with the Publisher for decades.
If you stay at the new Hotel New York prior to 30 March 2022, you also receive a complimentary nonalcoholic beverage at one of the incredible New York inspired bars.
Besides the art design and the displays, including the Jack Kirby art gallery, kids will also have a chance to learn how to develop their own comic book heroes in the Marvel Design Studios.
There are also character photo ops around the resort. You can book your moment with Spider-man and other heros on the mobile app.
Park Restrictions at Disneyland Paris
Obviously, Disney takes safety very seriously and in light of the current health crisis, Disney is committed to proper training and health/safety measures including social distancing and limited attendance.
Disney knows what works at this point. They've been through a phased reopening at Walt Disney World and successfully increased their capacity limits with no known incidents. Disney is very cautious in its approach to reopening resorts . We can expect that same level of care here in Europe.
Having said that, Disneyland in the US is already doing away with their mask policy, so we can hope to see fast changes after a cautious initial approach.
Limited Attendance and Cleanliness
You will need to register for your ticket date in order to be admitted when Disneyland Paris reopens. They are only allowing limited entry, but that number for the new capacity limit is unknown.
When it comes to ride capacity such as standby queues, there will be certain times of day when you will need to reserve a standby pass for attractions. You'll do this using the Disneyland Paris app on your mobile device.
Certain experiences such as playgrounds and character meet and greets will remain closed. Several shows and other events will as well. Frequent sanitation and extra sanitary measures are critical in Disney's reopening strategy.
They include alcohol based sanitation stations, enhanced cleaning and face mask requirements for every visitor age 6 and older.
Book with Peace of Mind
Visitors to the newly reopened Disneyland Paris will benefit from an easier cancelation policy. You can now cancel or change your booking without any additional charges.
Not counting transport and insurance, Disneyland Paris offers a full refund if you cancel up to 7 days prior to your trip. You don't have to worry about any additional fees when booking your stay.
You can even pay for your vacation in instalments without extra fees. Book with even more confidence with free personal assistance via chat, Twitter, or phone.
Will you be booking a Disneyland Paris holiday soon ?
Check out Disneyland Paris Express Luggage Service
In line with the latest French authorities' requirements, a Health Pass is required for guests aged 18 and older to visit the Disney Parks. As of 9 August, the Health Pass will be extended to the Disney Hotels and Disney Village. As this situation is evolving, we will continue to address your questions and update the dedicated page as needed.
Please visit our Health and Safety page for:
– Information on what a Health Pass is, how it will be used and where;
– Details regarding the on-site testing centre, managed by a third party, and available for guests who may require a test (PCR or Antigen) upon arrival, or prior to their return to their home country.
We continue to provide flexible commercial conditions that you can find here.
We look forward to welcoming you soon to Disneyland Paris.