One of the great things about Disney is the opportunity to experience many different types of exotic travel all in one place but there's no need to travel to the Dawa Bar to enjoy an African Margarita.
You can easily whip up this African-inspired margarita on your own at home. An African twist on the traditional margarita, this drink is refreshing and tasty. 
Though Disney offers itself as a travel destination for kids, adults alike can find interesting and unique things to do and see and of course, drink.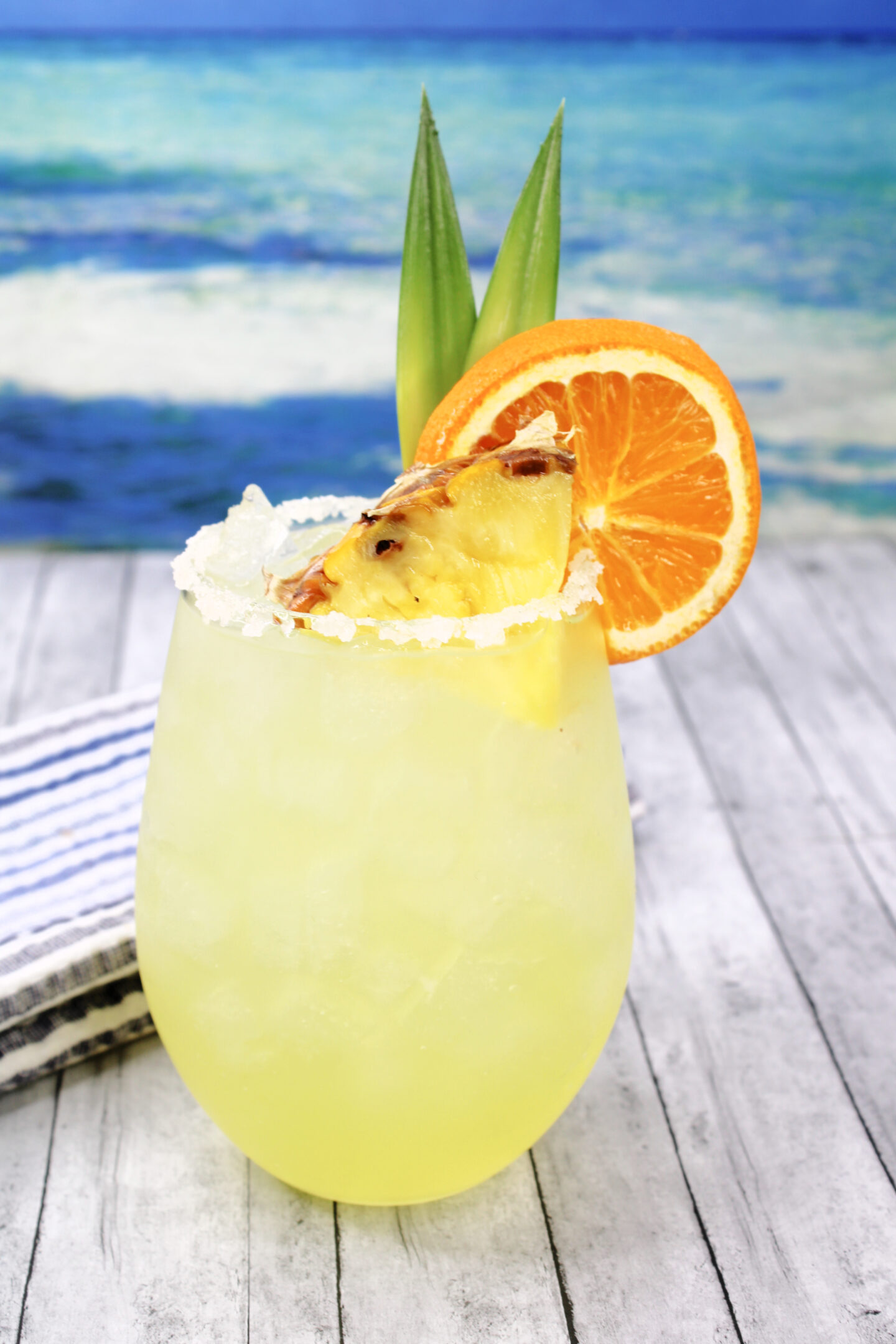 Disney African Margarita
Tequila, orange liquor, sweet and sour mix, and some simple syrup and limes come together to make this fruity and invigorating African Margarita.
Perfect for an afternoon by the pool or a warm summer evening. Double the recipe and make a pitcher if you're entertaining a Disney-loving crowd. Leftovers will keep in the fridge for a few days in an airtight container.
Here's everything you need to start sipping away on a Disney African Margarita at home.
Ingredients Needed To Make an African Margarita
Yield: Two 8 oz glasses
Prep Time: 4 min
Total Time: 4 min
4 oz tequila
3 oz Orange Liqueur, Cointreau
6 oz Sweet and sour, or margarita mix
1 oz simple syrup
Juice from 2 limes
Garnish
Lime juice from 1 lime
Salt rim
Lime wedge
How To Make Disney Margaritas
Dip your glasses in the lime juice and then margarita salt.
Set to the side for 1 minute.
Fill the glass with ice ¾ of the way full.
In a bar shaker add all of the ingredients and shake to combine.
Garnish and enjoy.
Recipe Notes and Tips
Here are a few things you can do to make ensure your margaritas taste great every time you make them.
Make your own sweet-and-sour mix by combining sugar and water with a mixture of lemon and lime juice.
Take the limes out of the fridge before you begin to prepare the margaritas so they are easier to juice. Or pick up some lime juice at the grocery store instead of juicing them yourself.
Keep a stash of ice in the freezer just in case the mood hits for margaritas.
Variations
Here are a few suggestions for changing things up a bit.
Use honey, maple syrup, or agave instead of simple syrup.
Try Grand Marnier in place of Cointreau.
Switch out the lime juice for lemon or pineapple juice.
Make an iced margarita and place all the drink ingredients in the blender.
FAQs
Does Disney have margaritas?
Yes, Disney does have a variety of margaritas available for adults to drink.
Are margaritas suitable for children?
This margarita is not suitable for children but you can make a virgin margarita by leaving out the alcohol.
Recommended recipes: