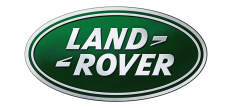 #DiscoveryAdventures by Land Rover
We love going exploring on adventures big or small, the children are so used to driving long distances the joys of living in the most easterly part of the country. In fact it takes us at least two hours just to get out of Norfolk. There are no such things as motorways, although you will find lots of tractors and combine harvesters to slow your journey to a snail's pace, and maybe a pheasant or two darting across the windscreen!
I am always looking for new ways to keep the children entertained, the two older girls are both into podcasts, so I was delighted when I heard that Land Rover has recently launched #TheDiscoveryAdventures podcasts which were recorded on-location at some of the UK's most fascinating places. They feature the country's best-known nature experts, and are a unique blend of fact and fiction, for adventurers of all ages. You can listen on Apple Podcasts, Acast or Spotify.
Crafted in immersive Binaural Sound by triple Olivier award-winning sound design guru Gareth Fry, (best known for Harry Potter and the Cursed Child and the London 2012 Opening Ceremony) they are the perfect entertainment to be listened to in a car. Imagine driving along Kirkstone Pass (one of my favourite roads on the planet) listening to a tale of mystery, the entire family immersed, no screaming or whinging, no fighting or bickering. Travelling along peacefully, enjoying the scenery, stopping for the occasional sheep to cross and a happy, harmonious car journey! (I know it sounds too good to be true, but I can dream!)
Without giving too much away, as I don't want to spoil the podcasts for you, if you are looking for a mystery story to share as an entire family, to make the journey somewhere go so much quicker, then the podcasts are definitely for you. If you wish to stop the constant chant of "I'm Bored" or "Are We Nearly There Yet" then this may just save your sanity! As you can imagine with seven children to keep occupied, these famous words come into conversation quite a lot!
What do you do to keep your children occupied on a long journey ?
"This is an advertisement feature for The Discovery Adventures by Land Rover #TheDiscoveryAdventures"