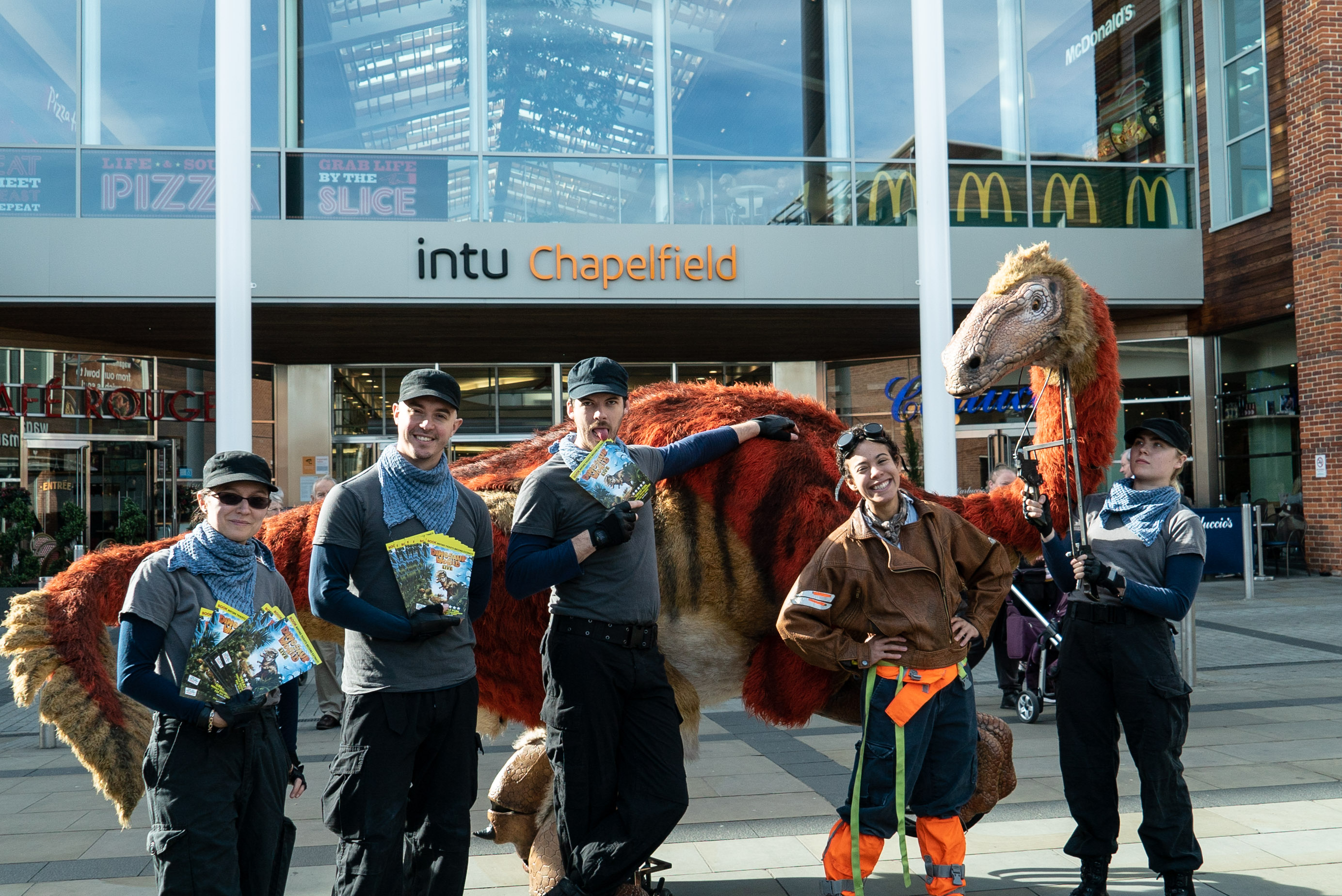 Dinosaur on the Loose in Norwich
A dinosaur was on the loose in Norwich today, surprising shoppers at intuChapelfield Plain – but fortunately Juliet the Segnorsaurus, who was looking for lunch, is a vegetarian so no one was in any danger of becoming a Jurassic light bite.
Juliet stands 2.3m high at the shoulder, and was in Norwich ahead of returning to the city with a family of dinosaurs to perform at Norwich Theatre Royal on October 26 & 27, including a Giraffatitan, Microraptor, Triceratops and a mighty T-Rex. All the dinosaurs are named after Shakespearean characters.
The show uses stunning puppetry to bring these remarkably life-like creatures to the stage hosted by Miranda, daughter of palaeontologists, who grew up surrounded by dinosaurs on a far-away island off the coast of South America.
Judy Foster, of Norwich Theatre Royal, said: "Children and adults alike will be captivated by these large creatures from the distant past. Dino-lovers are urged to book fast before tickets become extinct!"
Dinosaur World Live is at Norwich Theatre Royal on Friday 26 October at 2pm & 4.30pm, & Saturday 27 October at 11am, 2pm & 4.30pm. Tickets cost from £10-£14 from the box office on 01603 630000 or online at www.theatreroyalnorwich.co.uk