After nearly 4 months of being closed, Disney Parks did a phased re-opening and all four parks at Disney World have opened their gates and are functioning to the public. With the re-open of course things look a little different and operations have changed – with those changes there have been some attractions, resorts, and dining experiences that have had to stay closed and there have also been some events that have since been cancelled due to the restrictions.
Closures and cancellations mostly include experiences that are high risk of exposure or the spread of germs or instances that guests and cast members are unable to remain socially distant. Disney is doing their best to keep the parks enjoyable and fun while maintaining a safe environment for both guests and cast members.
Check out these 7 money saving tips for Disney Vacations
Attractions Closed at Disney World Parks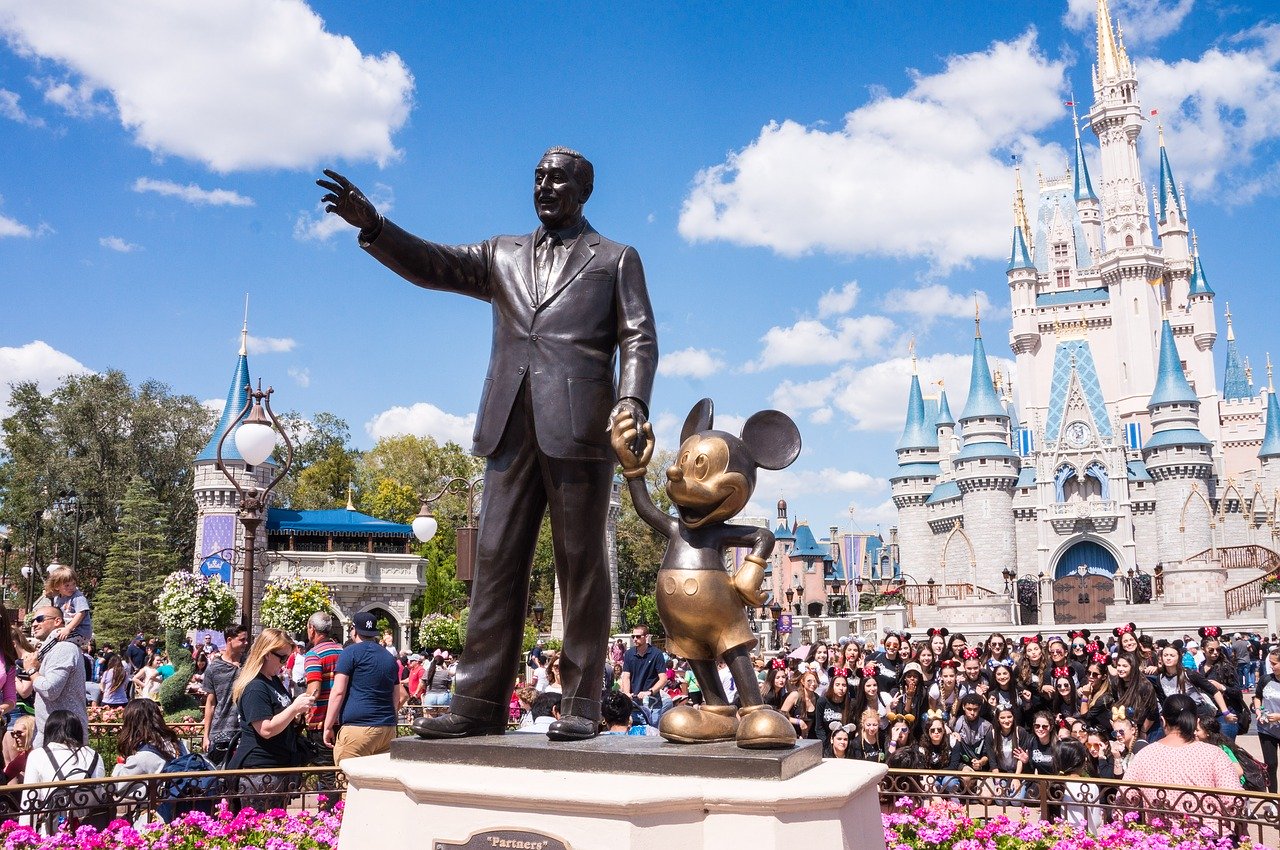 Magic Kingdom
Tomorrowland Transit Authority People Mover (Tomorrowland)
Casey Jr. Splash n Soak Station (Fantasyland)
Enchanted Tales with Belle (Fantasyland)
Frontierland Shootin' Arcade (Frontierland)
Main Street Vehicles (Magic Kingdom)
Monster's Inc Laugh Floor (Tomorrowland)
A Pirate's Adventure (Adventureland)
Pirates at Walt Disney World Resort
Animal Kingdom
Affection Section (Rafiki's Planet Watch)
The Boneyard (DinoLand U.S.A.)
Disney Animals
Fossil Fun Games (DinoLand U.S.A)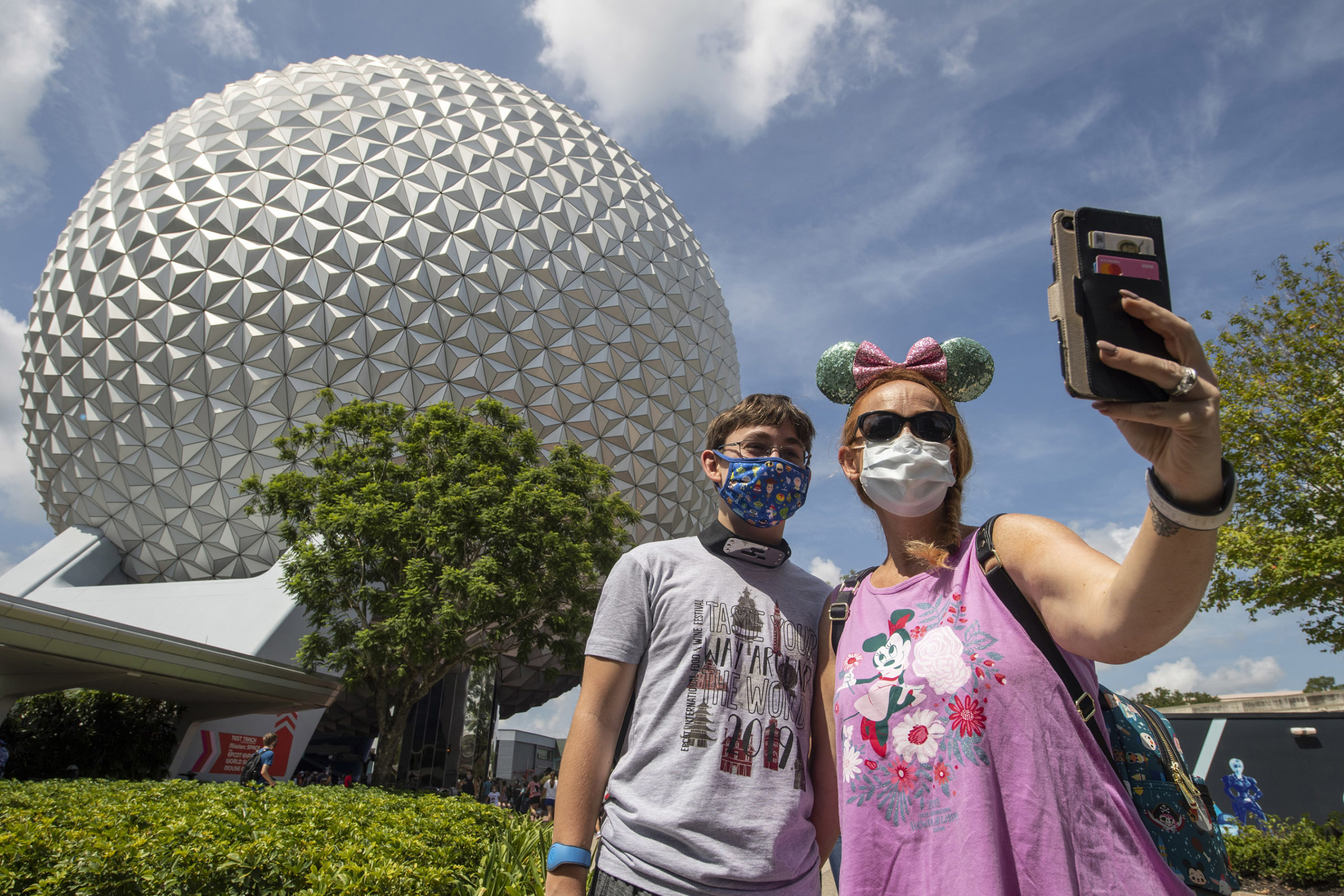 EPCOT
2020 Epcot International Flower & Garden
Advanced Training Lab (Future World)
Bruce's Shark World (Future World)
Frozen at Walt Disney World (Frozen Epcot)
Project Tomorrow (Future World)
Turtle Talk with Crush (Future World)
Hollywood Studios
Star Wars at Disney World
Star Wars: Data Pad
Star Wars Lanch Bay
Star Wars Launch Bay Theater
Shows/Live Performances
All Live Shows and Performances are currently unavailable except the following:
Animal Encounters: Winged Encounters (Animal Kingdom)
Disney Visa Cardmember Photo Op
JAMMitors
Main Street Philharmonic
Shops
Magic Kingdom
Bibbidi Bobbidi Boutique
Harmony Barber Shop
Big Top Souvenirs
Agrabah Bazaar
Bonjour! Village Gifts
Briar Patch
Curtain Call Collectibles
Frontier Trading Post
Newsstand
Ursa's Major Minor Mart
Animal Kingdom
Boneyard Cart
Color of Mo'ara
DinoLand Cart
DinoRama Cart
Kali Cart
Maharajah Cart
Mariya's Souvenirs
Outpost Cart
The Outpost Shop
Serka Cart
Theater in the Wild Cart
TIffins Cart
Tree of Life Cart
EPCOT
The Crown & Crest
Der Teddybar
Die Weihnachts Ecke
House of Good Fortune
II Bel Cristallo
La Signature
La Tienda Encantada
Plume et Palette
Village Traders
Wandering Reindeer
Weinkeller
Hollywood Studios
Beverly Sunset Boutique
Disney Studio Store
Frozen Fractal Gifts
Launch Bay Cargo
Savi's Workshop
Stage 1 Company Store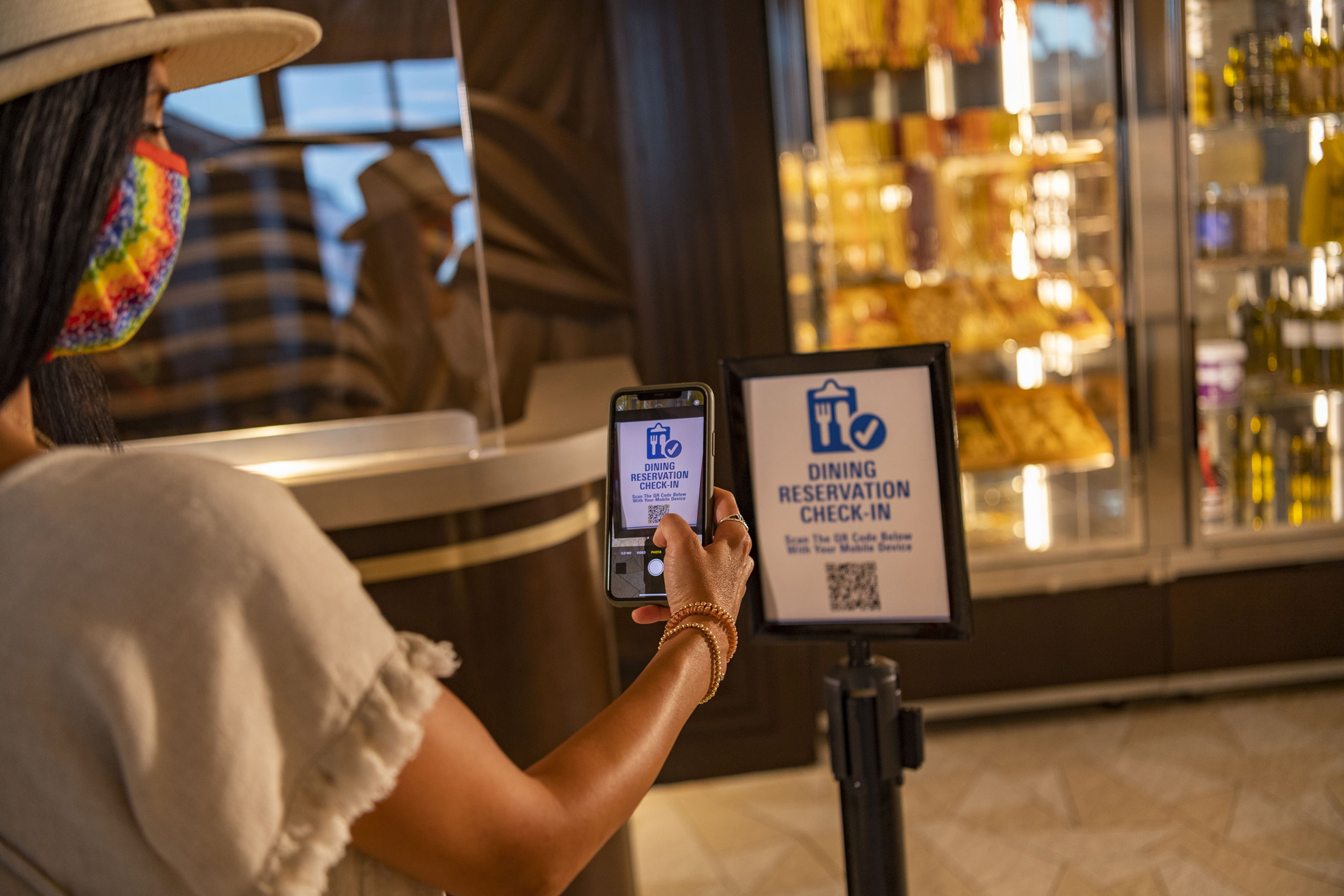 Dining (Menu Items may be limited during the initial reopen of the parks)
Character Dining Experiences (All Parks)
Dinner Shows (All Parks)
Dawa Bar (Animal Kingdom)
ABC Commissary (Hollywood Studios)
Akershus Royal Banquet Hall (EPCOT)
Block & Hans (EPCOT)
Caravan Road (Animal Kingdom)
Casey's Corner (Magic Kingdom)
Catalina Eddie's (Hollywood Studios)
Chefs de France (EPCOT)
Cheshire Café (Magic Kingdom)
Cinderella's Royal Table (Magic Kingdom)
Circle of Flavors: Harambe at Night (Animal Kingdom)
Columbia Harbour House (Magic Kingdom)
Cool Ship (Magic Kingdom)
Cool Wash (EPCOT)
The Crystal Palace (Magic Kingdom)
The Diamon Horseshoe (Magic Kingdom)
Dine with an Imagineer (Hollywood Studios)
Dino Diner (Animal Kingdom)
Disney Early Morning Magic (All Parks)
Dockside Diner (Hollywood Studios)
Drinkwallah (Animal Kingdom)
Eight Spoon Café (Animal Kingdom)
Epic Eats (Hollywood Studios)
Fairfax Fare (Hollywood Studios)
Fantasmic! (Hollywood Studios)
Ferrytal Fireworks (Magic Kingdom)
The Friar's Nook (Magic Kingdom)
Gaston's Tavern (Magic Kingdom)
Golden Oak Outpost (Magic Kingdom)
Harambe Market (Animal Kingdom)
Hollywood Scoops (Hollywood Studios)
Hollywood & Vine (Hollywood Studios)
Kat Saka's Kettle (Hollywood Studios)
Kringla Bakeri Og Kafe (EPCOT)
KRNR The Rock Station (Hollywood Studios)
Kusafiri Coffe Shop & Bakery (Animal Kingdom)
Lotus Blossom Café (EPCOT)
The Lunching Pad (Magic Kingdom)
Mahindi (Animal Kingdom)
Market (Hollywood Studios)
Monsieur Paul (EPCOT)
Neighborhood Bakery (Hollywood Studios)
Nine Dragons Restaurant (EPCOT)
Pizzafari (Animal Kingdom)
Plaza Ice Cream Parlor (Magic Kingdom)
Prince Eric's Village Market (Magic Kingdom)
Restaurant Marrakesh (EPCOT)
Restaurantosaurus (Animal Kingdom)
Rose & Crown Pub (EPCOT)
The Smiling Crocodile (Animal Kingdom)
Sommerfest (EPCOT)
Takumi-Tei (EPCOT)
Teppan Edo (EPCOT)
Terra Treats (Animal Kingdom)
Tiffins Talks (Animal Kingdom)
Tokyo Dining (EPCOT)
Tomorrowland Terrace (Magic Kingdom)
Tortuga Tavern (Magic Kingdom)
Tune-In Lounge (Hollywood Studios)
Tusker House (Animal Kingdom)
Warung Outpost (Animal Kingdom)
Westward Ho (Magic Kingdom)
Wood's Lunch Box (Hollywood Studios)
Tak & Yeti (Animal Kingdom)
Torkshire Country Fish Shop (EPCOT)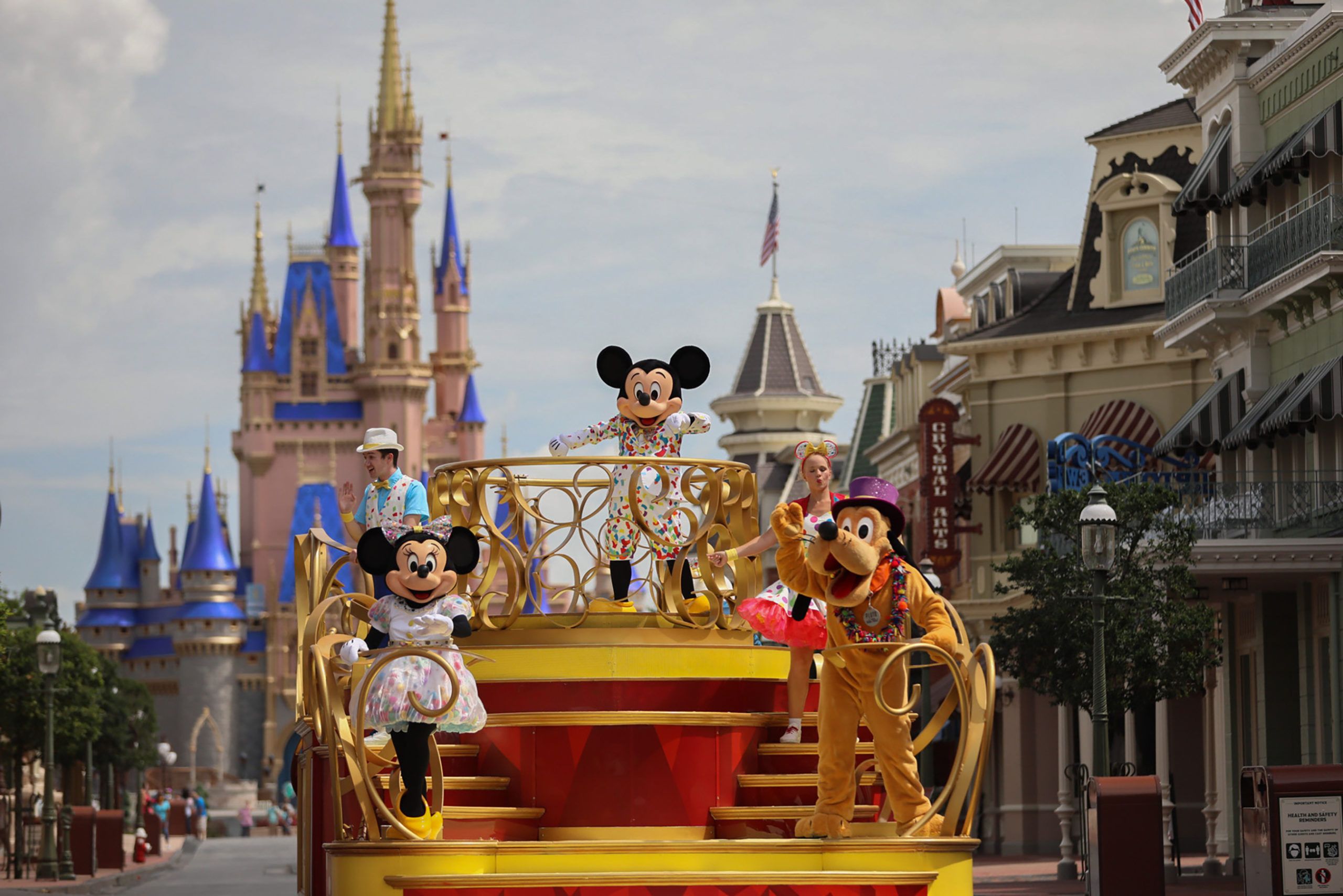 Meeting Your Favourite Characters
Part of the magic of a Walt Disney World Resort theme park visit is seeing beloved Disney characters. With traditional parades and character greetings on hiatus to promote physical distancing among guests, theme park character experiences have been reimagined in new and different ways. From cavalcades down Main Street, U.S.A. at Magic Kingdom Park to sailings down Discovery River at Disney's Animal Kingdom Theme Park and much more, characters from dozens of favourite Disney stories will surprise and delight guests across all four theme parks. These are just some of the reimagined experiences guests will discover as the theme parks begin their phased reopening.
Magic Kingdom Park
"The Royal Princess Processional" –Several times daily, favorite Disney princesses travel through the streets of Magic Kingdom. Princess Merida leads the way on her steed Angus, followed closely by a gazebo float and crystal castle carrying Cinderella, Tiana, Belle, Jasmine, Snow White, Rapunzel and others.
"Mickey and Friends Cavalcade" – Mickey Mouse, Minnie Mouse and their pals pop up throughout the day, inviting everyone to "Get Their Ears On" as they wave to guests along the park's parade route.
Cinderella's Evil Stepsisters – From time to time, guests in Fantasyland may spot the dastardly Anastasia and Drizella and can interact with them from afar while they're perched on a balcony of Cinderella Castle.
Disney's Animal Kingdom Theme Park
"Donald's Dino Boat Bash!"– Donald Duck, Daisy Duck and Launchpad McQuack wave to guests from their party boat as "Donald's Dino Bash!" moves from DinoLand U.S.A. to Discovery River.
"Discovery River Character Cruise" – Throughout the day, guests can see Timon and Rafiki or Pocahontas with Meeko, who will set sail on the parks' waterways.
Discovery Island Drummers – These high-energy percussionists cruise along Discovery River, entertaining guests on the shore with an energetic beat.
EPCOT
"Mickey and Friends World Tour" – As guests travel around World Showcase, they may come upon Mickey Mouse, Minnie Mouse, Pluto and Goofy all out sightseeing and waving to their friends.
"Frozen Promenade" – Queen Anna and Elsa venture into the unknown around World Showcase, journeying from country to country and waving hello to guests along the way.
Disney's Hollywood Studios
Star Wars: Galaxy's Edge – While living their own adventures in a galaxy far, far away, guests are likely to come across some familiar faces as they explore Black Spire Outpost on the planet Batuu:

Heroes of the Resistance, including Rey, Chewbacca and Vi Moradi, may be spotted on platforms above the garage in Black Spire Station or surveying activity around the spaceport where the Millennium Falcon has landed.
A contingent of First Order Stormtroopers join Kylo Ren in patrolling the landing platform at Docking Bay 9 beneath their TIE Echelon assault vehicle.

"Pixar Pals Motorcade" – Some of the biggest stars from Pixar Animation Studios' films arrive on Hollywood Boulevard, from The Incredibles to Toy Story pals and more. They'll wave to their fans as they head down the avenue accompanied by a celebratory musical score.
"Disney Junior Stars Motorcade" – Throughout the day, Disney Junior stars including Fancy Nancy, Doc McStuffins and Vampirina will cruise down Hollywood Boulevard waving to fans from colorful custom convertibles.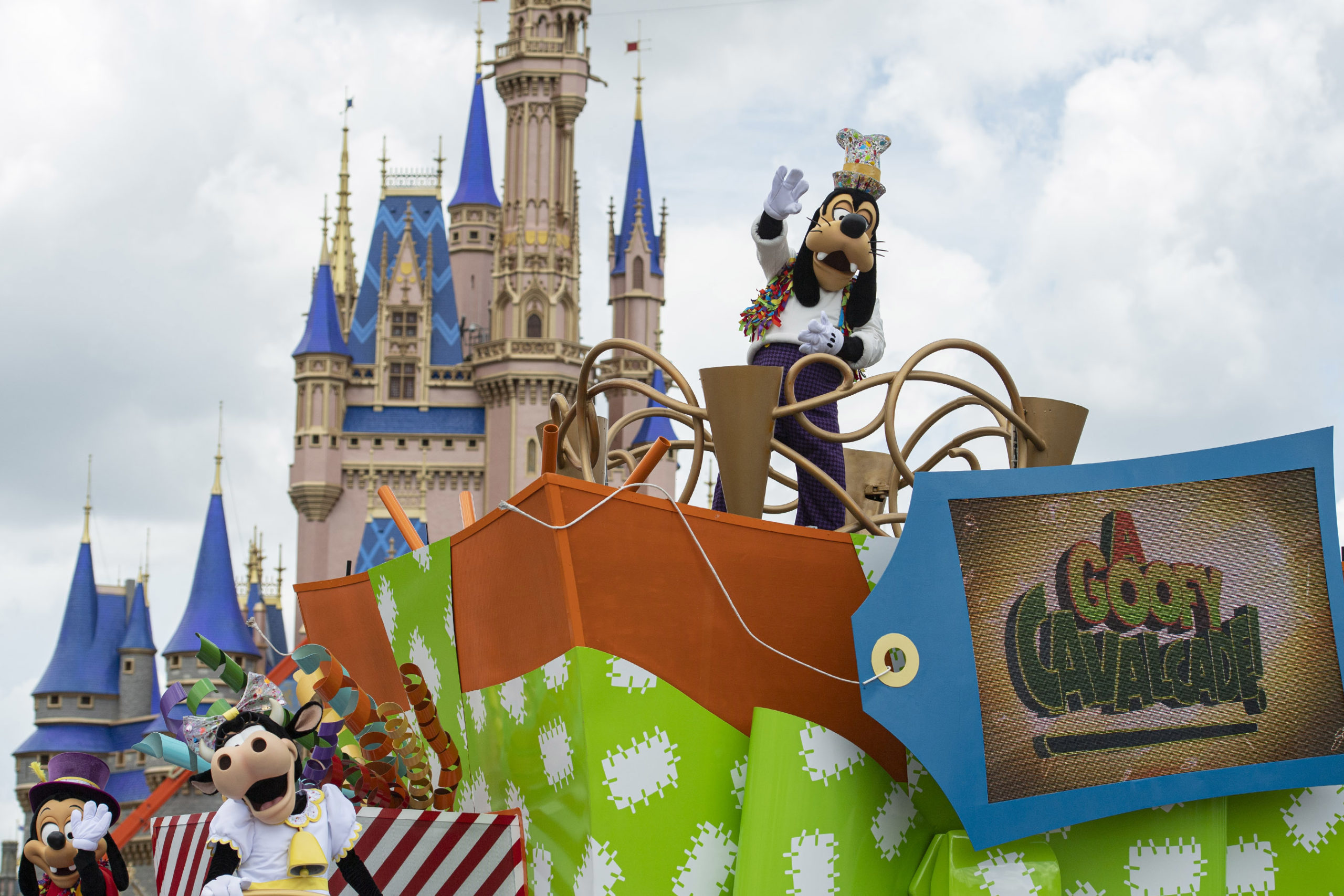 At this time there is not any projected specific dates for these attractions and rides to reopen but Disney Parks have already begun reopening things that were not opened at the very start of their re-open and I would assume that they will continue to reopen more and more things as time goes on provided it remains safe to do so.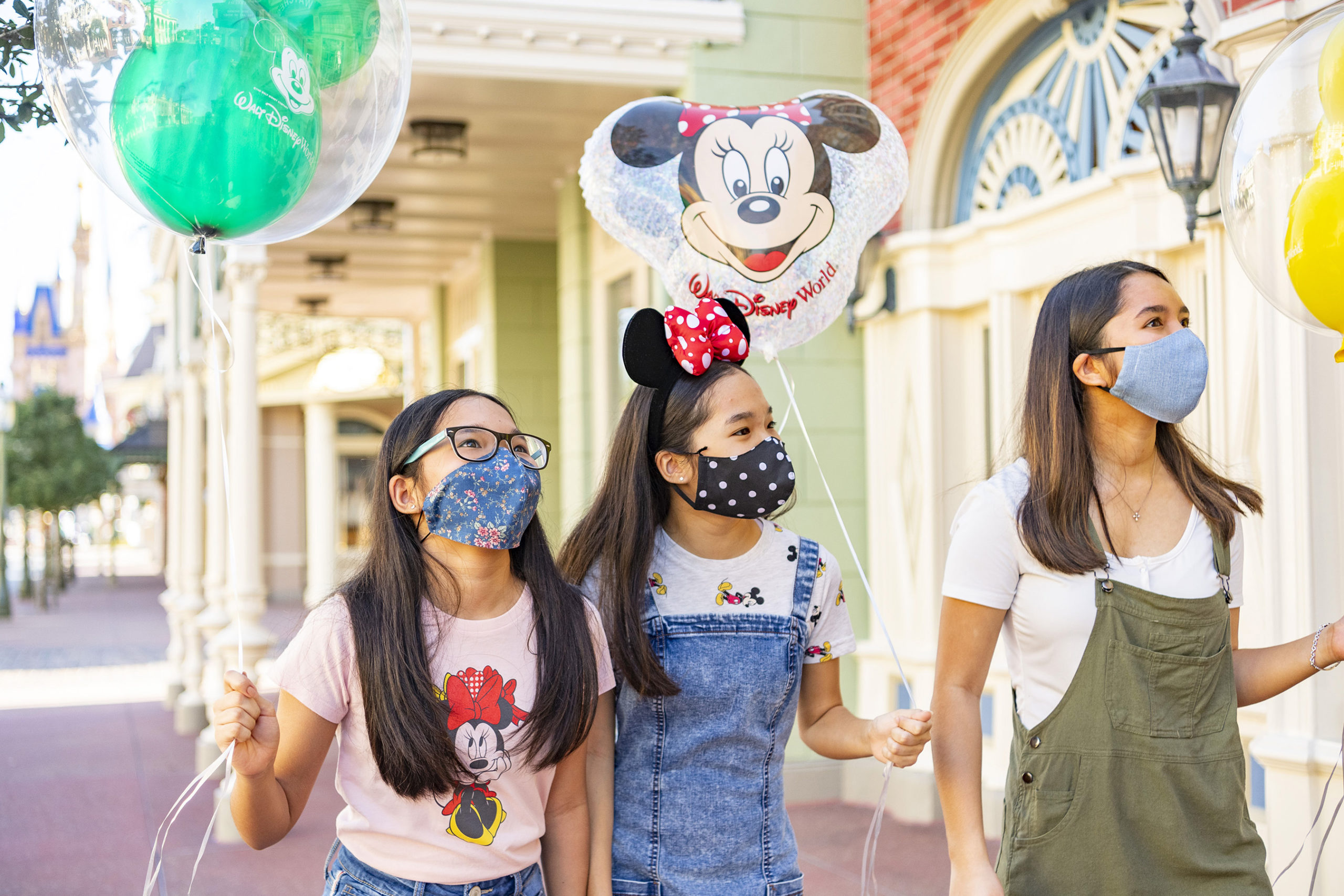 In addition to closures there are modifications to the rides and attractions that are open that may make your Park experience slightly different than you may be used to. Some of these modifications include limited menus for dining experiences, social distancing and limited capacities on rides and attractions, and heightened cleaning and sanitation protocols.
I know myself and other park fans are hoping that things continue to reopen and we can all hope that it will be sooner rather than later that we can get back to our normal everyday lives and we can truly get the full Disney experience.