If you love Beauty and the Beast you are going to love these Belle Cupcakes. These brightly colored vanilla cupcakes with a rich yellow frosting are going to be a big hit with Disney lovers. Guaranteed, no one is going to be able to resist them. Just look at them! Gorgeous.
Cupcakes truly are a great treat and though these look super fancy you can easily make up a batch at home for your Disney-loving family.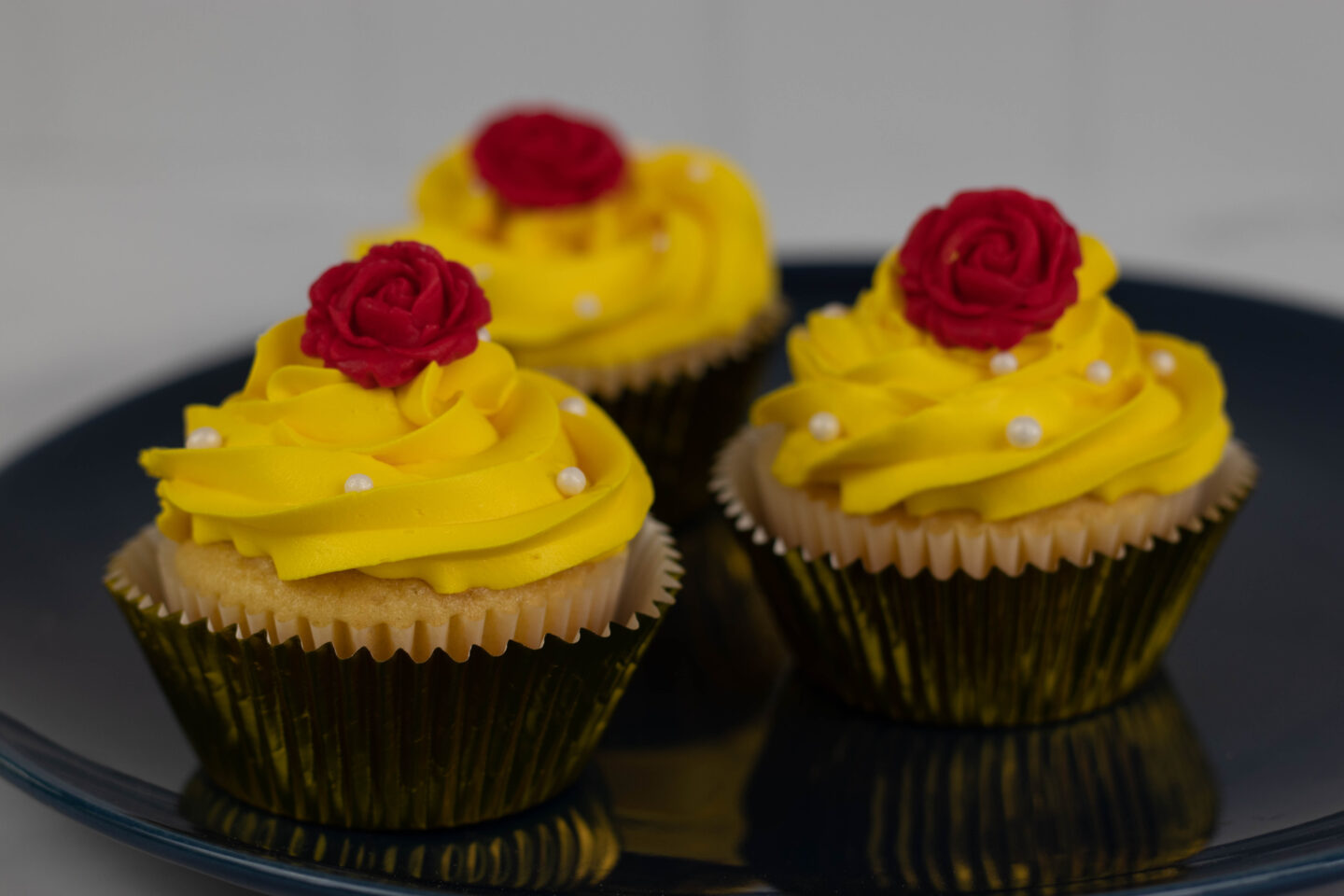 Belle Cupcakes
Vanilla cake mix and vanilla frosting come together to make up a batch of Belle-inspired cupcakes. Bright yellow frosting with red roses and white sprinkles make these cupcakes irresistibly cute and reminiscent of one of our favorite Disney characters.
Almost too pretty to eat, these vanilla cupcakes are sure to be a hit at your next get-together, birthday party, or shower.
These cupcakes look incredible, they taste delicious, and they aren't too difficult to make. Here's everything you need to know to make up a batch of these cupcakes.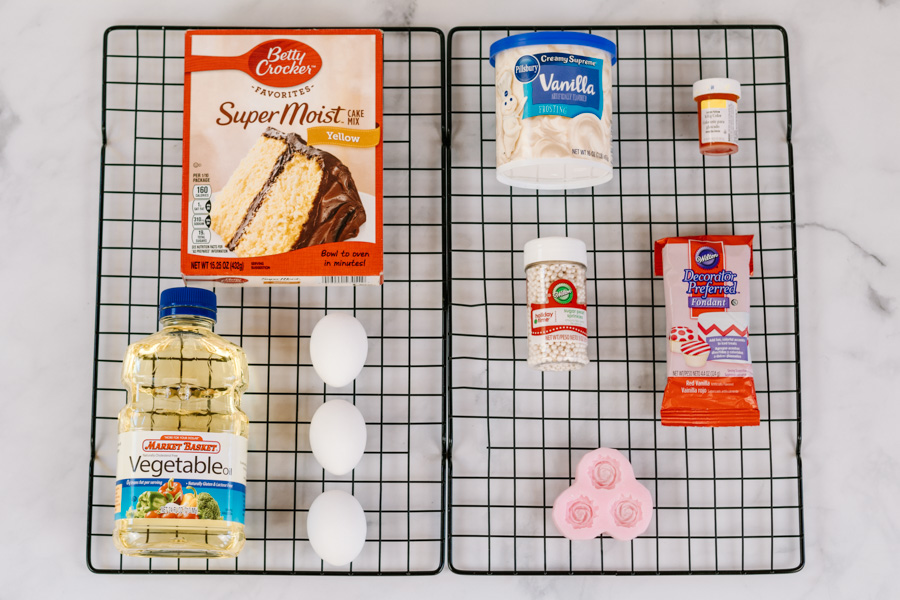 Ingredients Needed To Make Belle Cupcakes
Quick and easy to prepare, here are the ingredients you need to bake up a batch of these Belle Cupcakes.
1 box of vanilla cake mix
1 cup of water
3 large eggs
⅓ cup of vegetable oil
3 tubs of vanilla frosting
You'll also need a 1M icing nozzle tip and a disposable piping bag on hand for decorating.
How To Make Belle Cupcakes
Cupcakes
Preheat the oven to 350 F.
Grease the sides and bottoms of each cup of your cupcake baking pan.
Blend cake mix, oil, eggs, and water in a large bowl (follow the instructions on your specific box of cake mix).
Pour batter into the cupcake pan and bake for 18-21 minutes.
Let the cupcakes cool completely before frosting.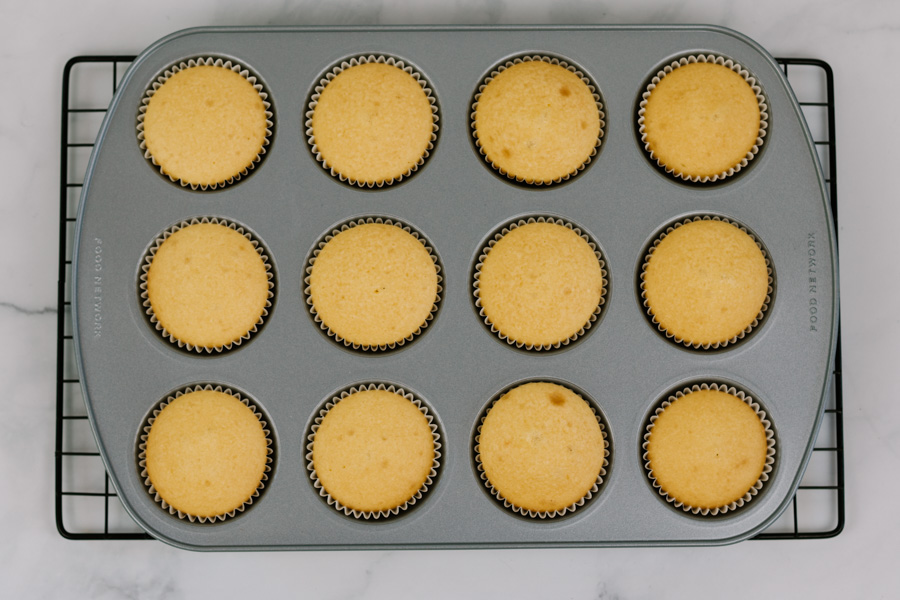 Fondant Roses
While waiting for the cupcakes to cool, take the Wilton red fondant and knead it until it is easy to work with.
Add a small amount of fondant to the rose mold. Be sure to press down on the fondant to fill all the crevices in the rose mold. Once you have done that bend the mold to release the rose and set aside.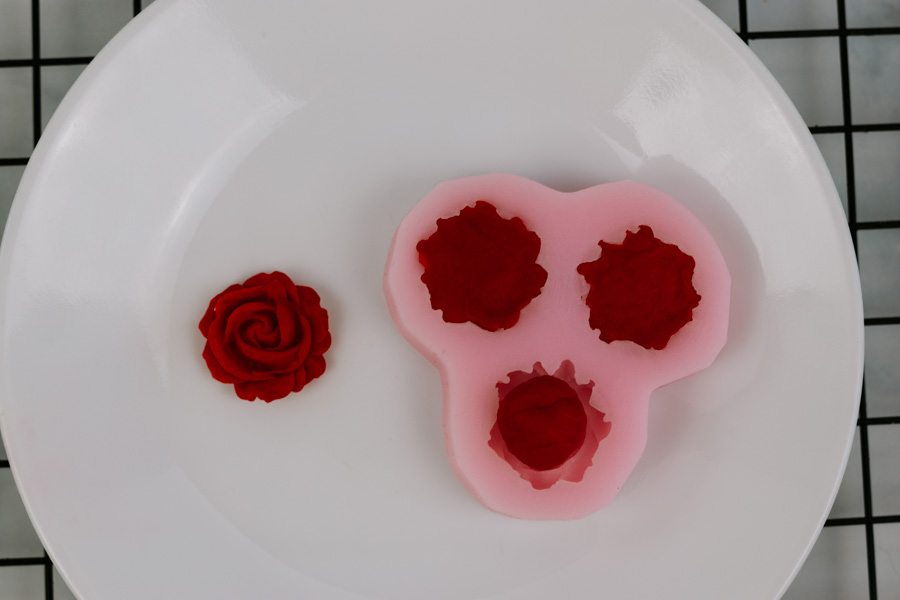 Yellow Frosting
To make the bright yellow for Belle's "dress" you will need to add 2-3 drops of Wilton Lemon Yellow icing color to the vanilla frosting.
Using a toothpick add a small amount of the lemon-yellow icing color, and mix together. If it is not bright enough, add more, one drop at a time. You don't want to add too much at a time or you may end up with frosting that is too dark.
Once you have achieved the color you like, add the 1M tip to the decorating bag and fill it with the bright yellow frosting.
Frost the cupcakes one by one.
Once all the cupcakes have been frosted, add one of the red roses to the top of each one.
Add the white pearls on top.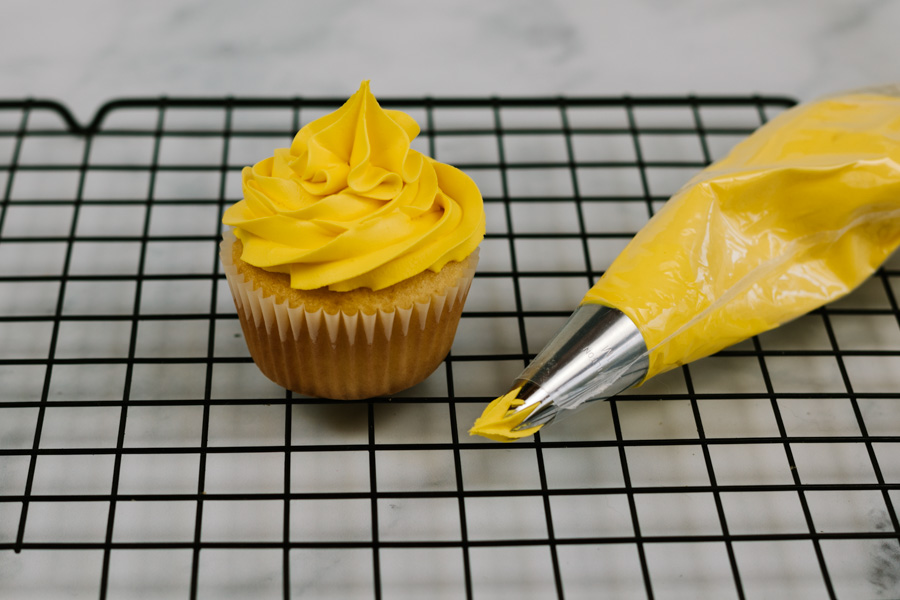 Recipe Notes and Tips
Here are a few things you can do to ensure your cupcakes turn out well every time.
Let the eggs come to room temperature before you begin preparing the cupcakes.
Use fancy cupcake liners or spray the muffin tray wells really well so the cupcakes don't stick.
Choose a mild flavored oil to make the cupcakes.
Don't compromise on the cooling time, if you frost the cupcakes while they are still warm the frosting will slide off.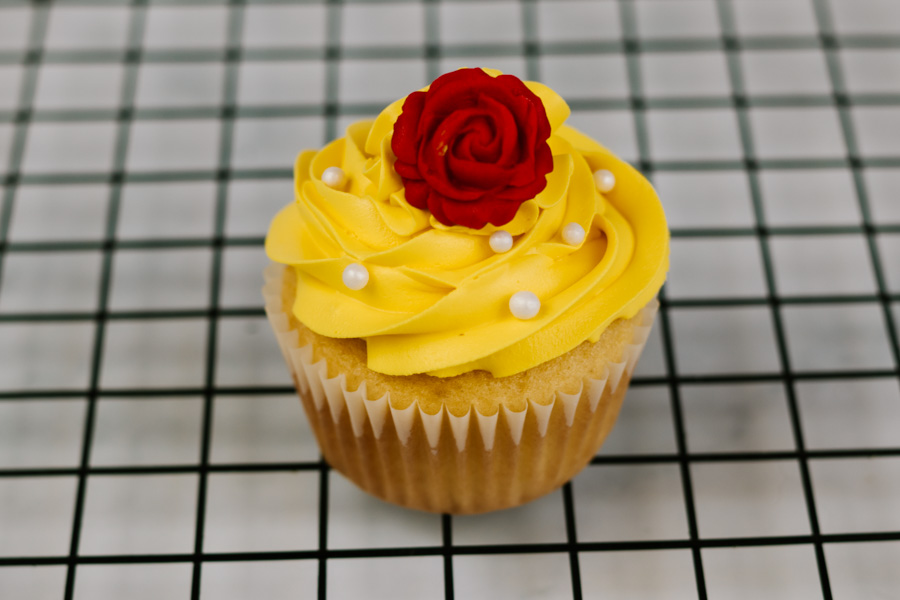 Variations
If you are looking to change things up a bit here are a few ways to modify this recipe for Belle Cupcakes.
Use a different flavor cake mix. Any kind will work.
Change up the color of the frosting. You'll lose the Belle theme but they will still taste good.
Add in chocolate chips or nuts for more texture.
Save some time and use store-bought cupcakes.
FAQs
How should I store these Belle Cupcakes?
These cupcakes are best stored in an airtight container on the kitchen counter. They will keep for 3-4 days. If it's hot and humid it may be better to place them in the fridge.
Can I freeze these cupcakes?
Yes, you can freeze these cupcakes though it may be easier to freeze them unfrosted as the frosting may get ruined with people rummaging through the freezer.
Recommended recipes:
Mickey Mouse Valentines Day Brownies
Mickey Mouse Valentine Cookie Bites